If you've ever dreamed of a winter wedding, today's post is for you! This adventurous couple (and their vendors) braved the elements for a magical, mountain top elopement at Stowe Mountain Resort that would melt any heart.
Bride Stephanie is an Wedding Planner & Event Producer at Jaclyn Watson Events. When it came time to plan her own wedding, Stephanie originally had grand expectations, and plans kept getting pushed back to financially accommodate those visions. Then, one evening, she asked fiance Nick if he wanted to elope, and "just like that, we started planning our secret elopement!" says Stephanie.
"Nick and I met at Stowe, both transplants to Vermont and employees at the Mountain. Our shared interests and overwhelming love of winter made for an easy friendship and led to falling in love." Naturally, Stowe was "the only place that made sense for us," says Stephanie. "It's where we met, where we fell in love, where our shared passions live." Check out the gallery, captured by Paul Reynolds, below.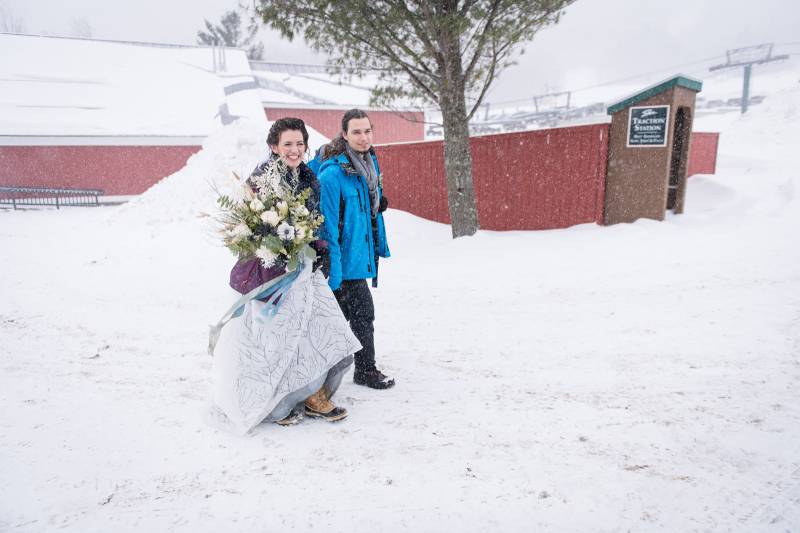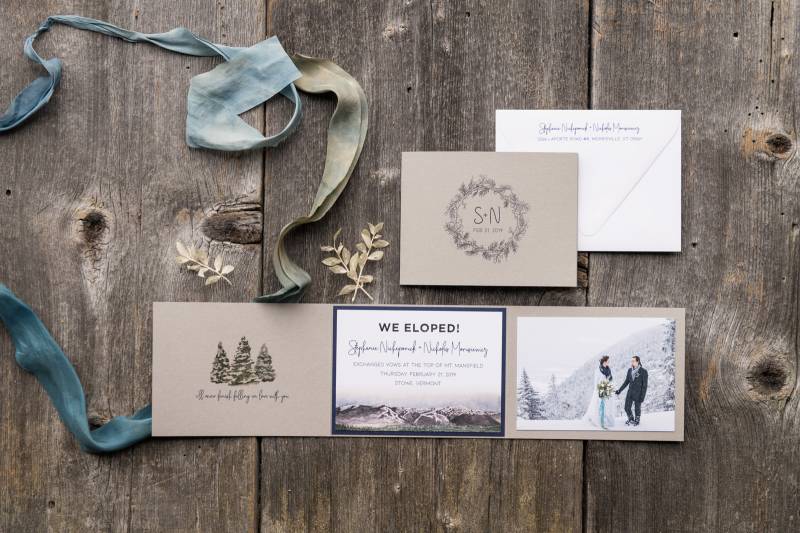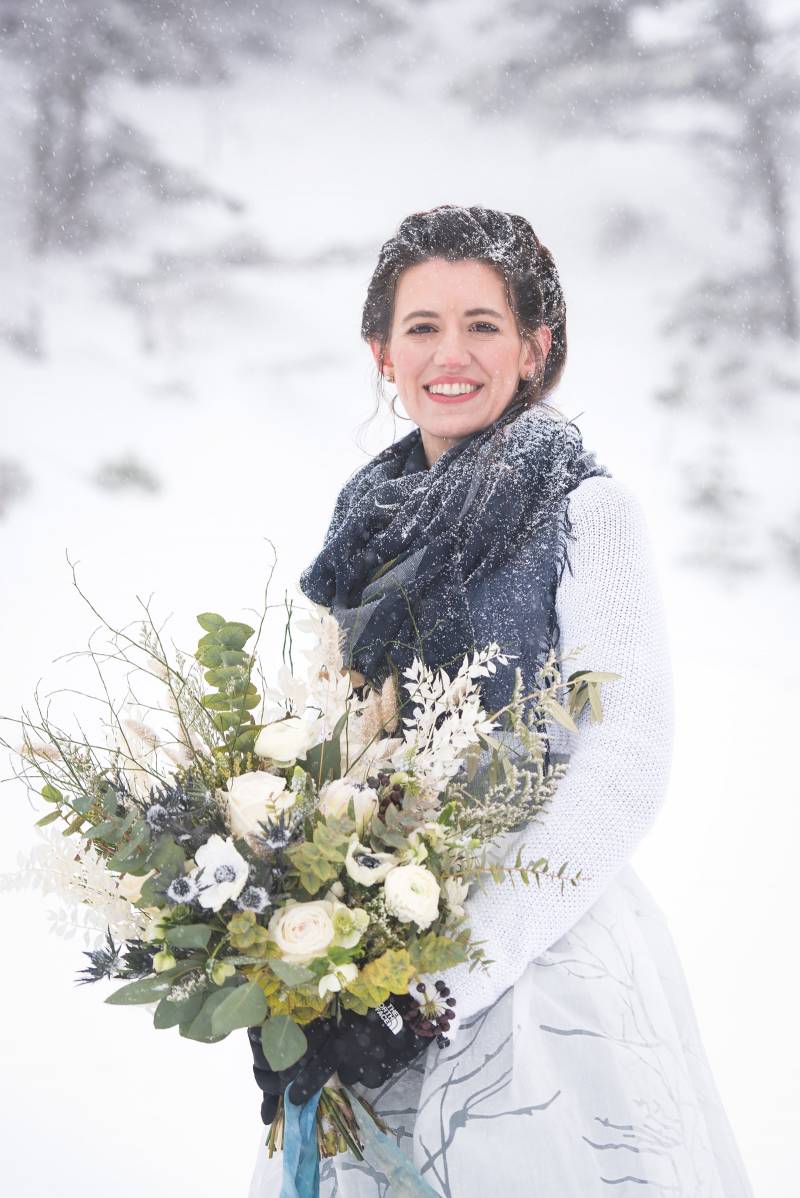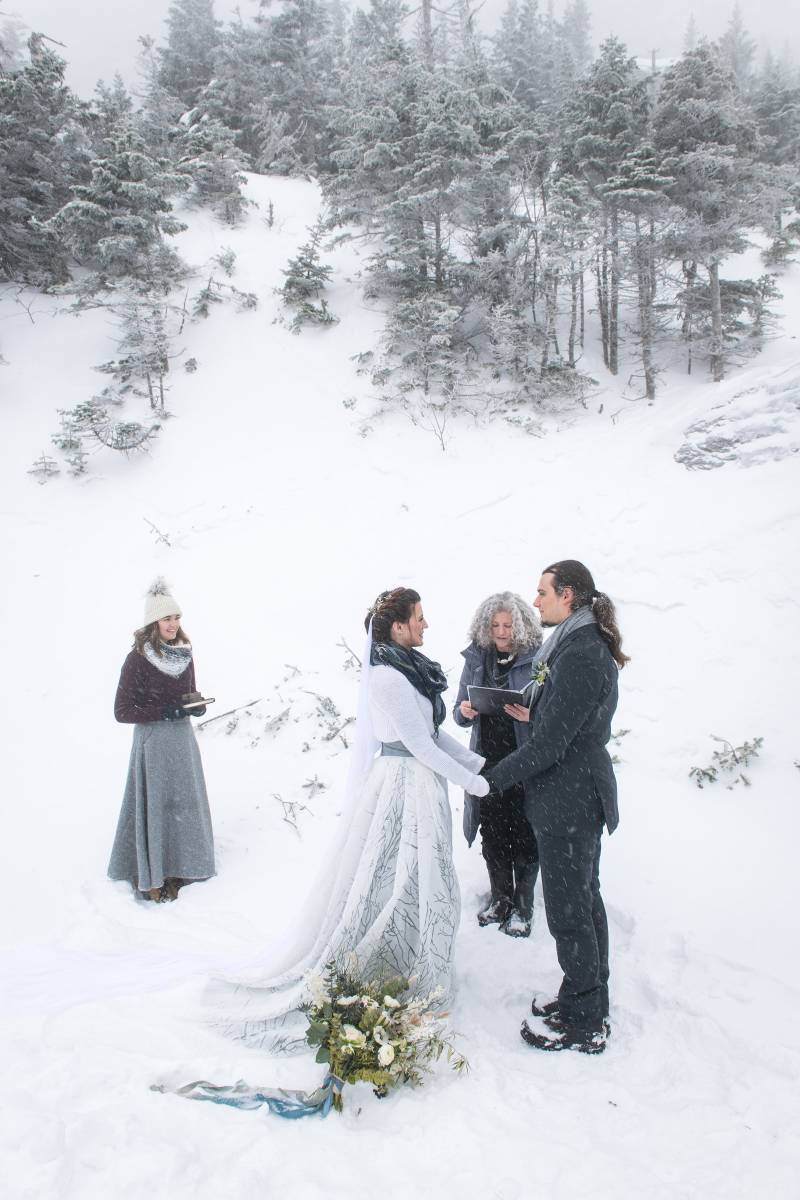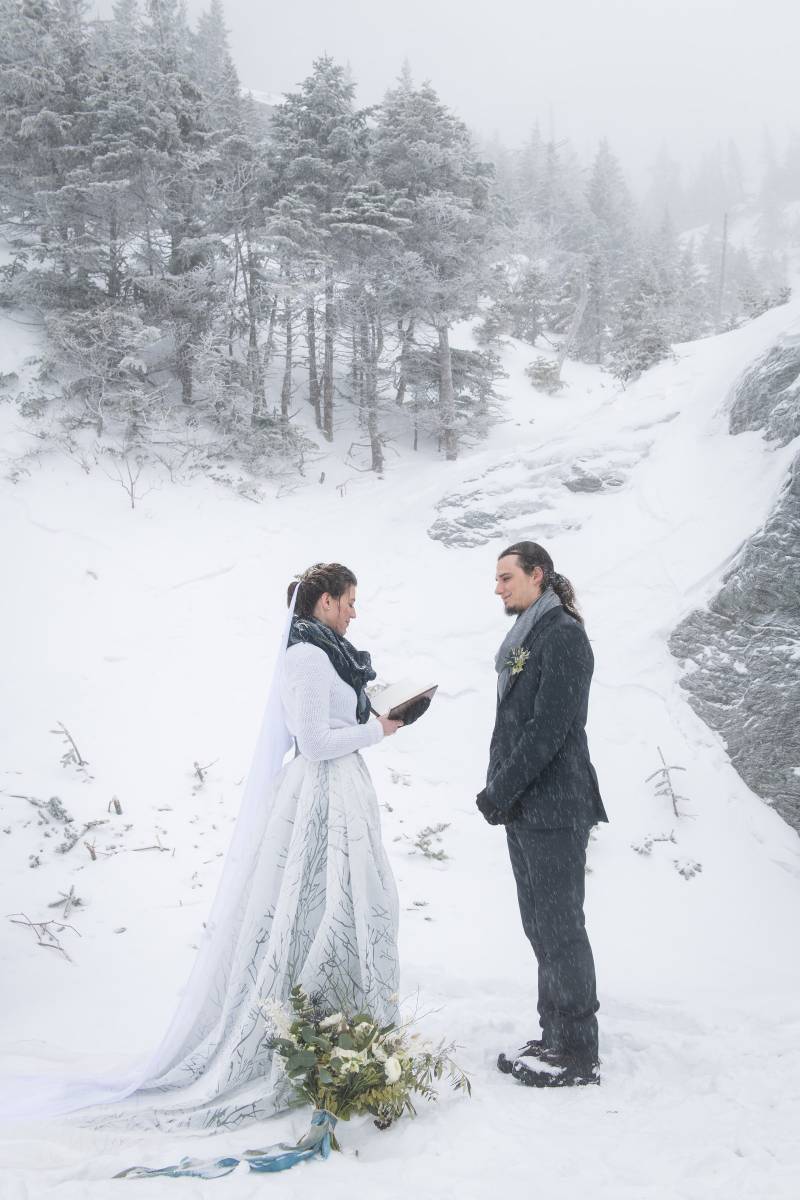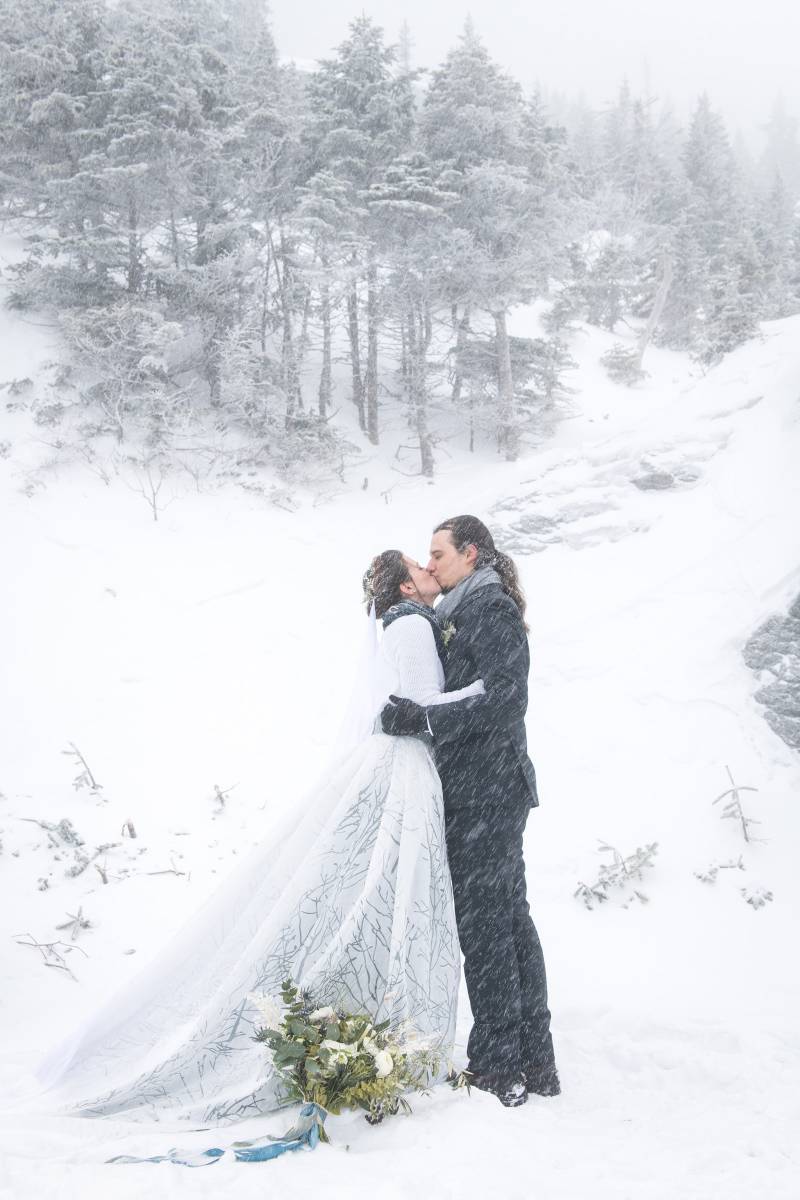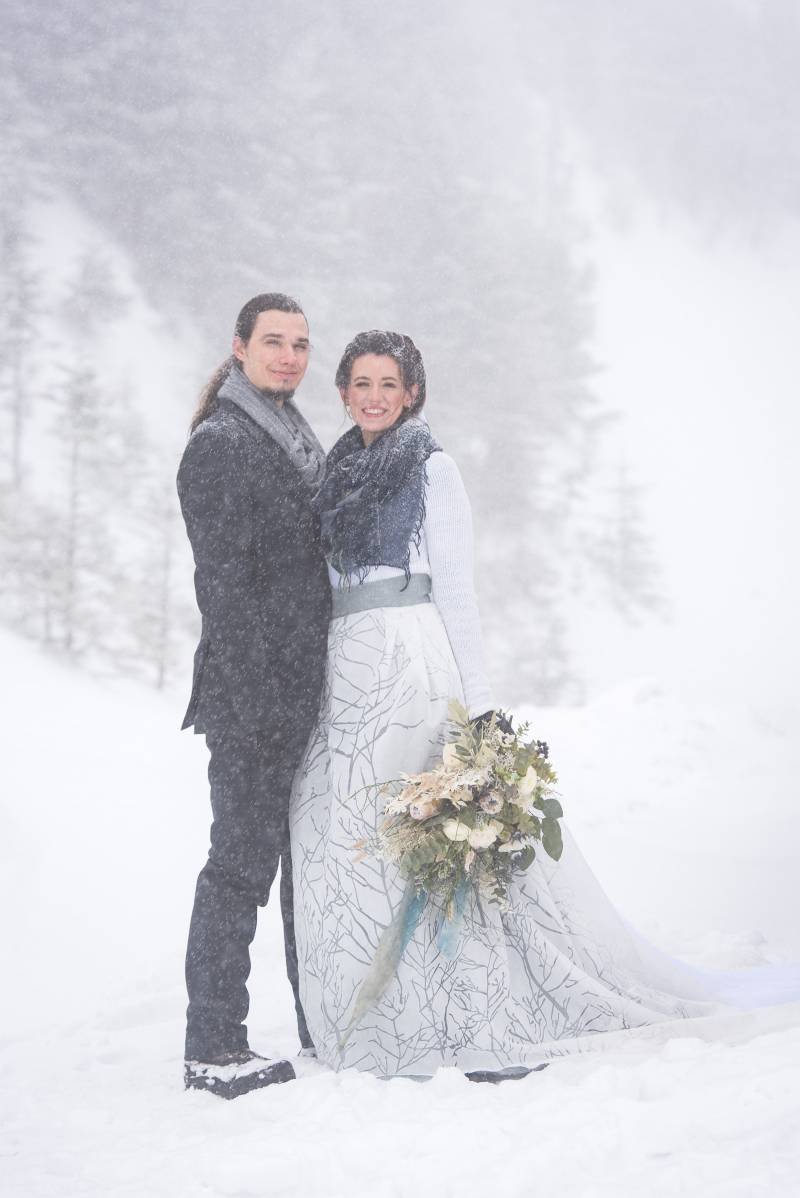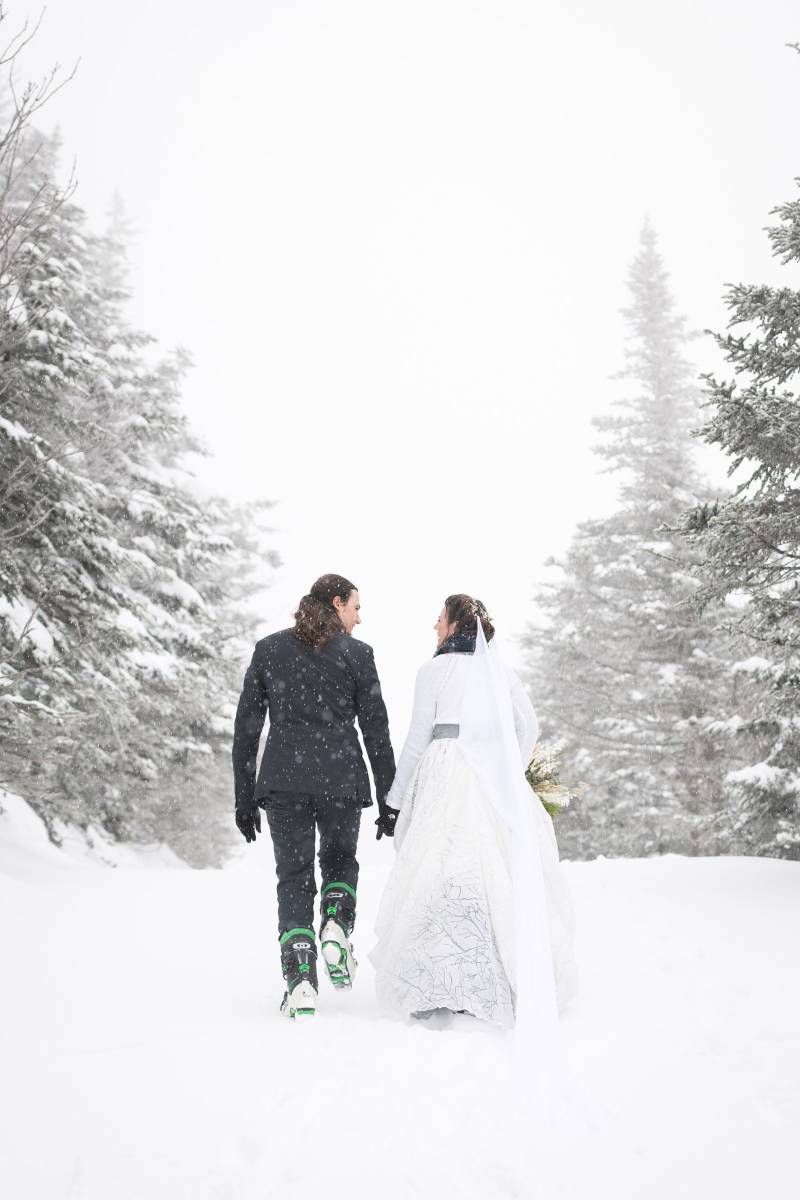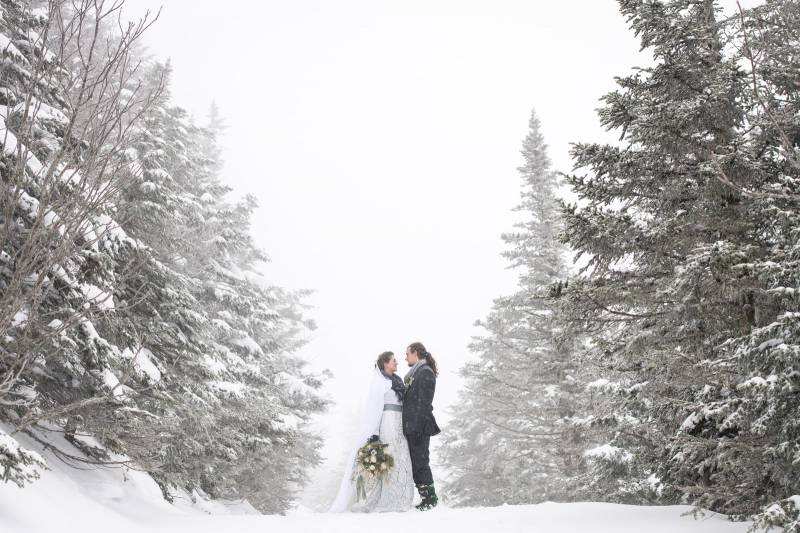 Of course, the couple skied/snowboarded down the mountain following their ceremony!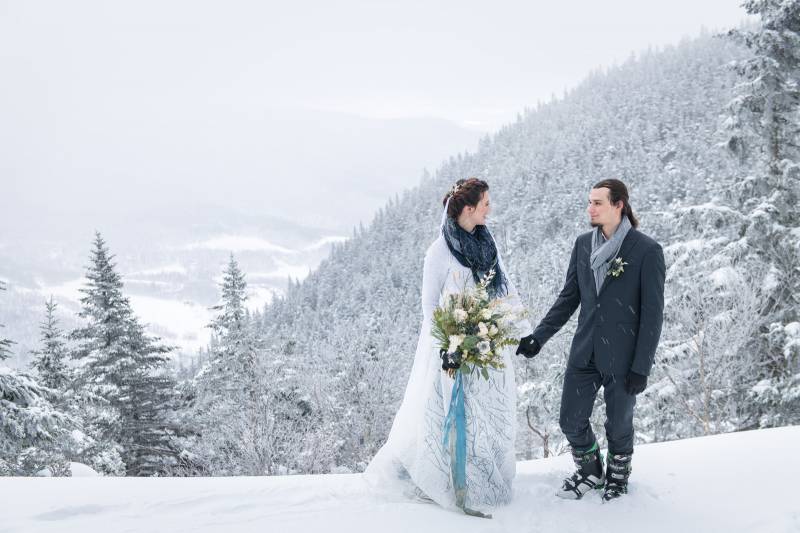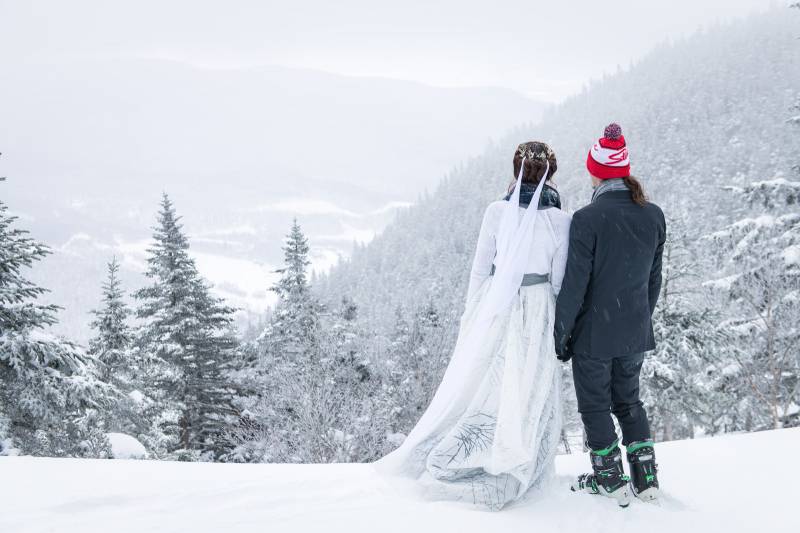 Stephanie says they are thrilled with their decision to elope. "Eloping allowed us to truly be ourselves; to create a uniquely tailored day to who we are. For anyone on the fence about eloping, while [family and friends] may be sad to miss it in real time, their love for you will overpower that, and they will be happy your day was truly yours and about the love you share with your partner."
Congratulations, Stephanie and Nick!