There is something particularly romantic about elopements. This one, featuring an adventurous couple, colorful details and Vermont's fall foliage in full bloom, really brings the romance!
Adventure wedding and elopement photographer Kat, of Swell & Stone, worked with A.J. and David to create a wedding day itinerary custom to their desires.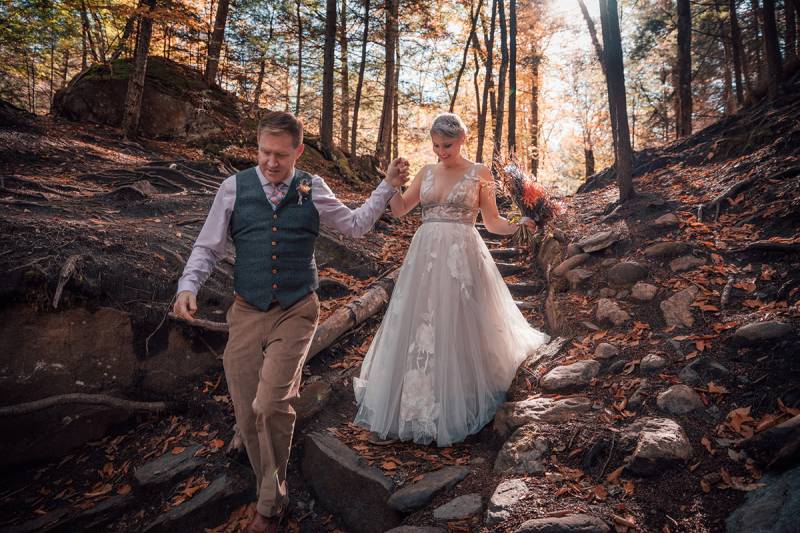 Their ceremony, presided by Greg Trulson, was held on a rock as Warren Falls roared around them. Their ceremony was followed by a picnic at Texas Falls Recreation area and a hike to the top of Mt. Mansfield. "They danced in the wind and enjoyed the views," remembered Kat.
Kat explained that as the couple shared their cake (created by North Country Cakes) A.J, and David shared their love story. When the couple met, David was immediately drawn to how colorful A.J. was - "her colorful hair, her colorful wardrobe, her colorful personality, and the zest she had for life." For their first date, David took her to a graffiti park in Austin, TX. The couple's love of adventure and color continued, and inspired the vibe of their elopement!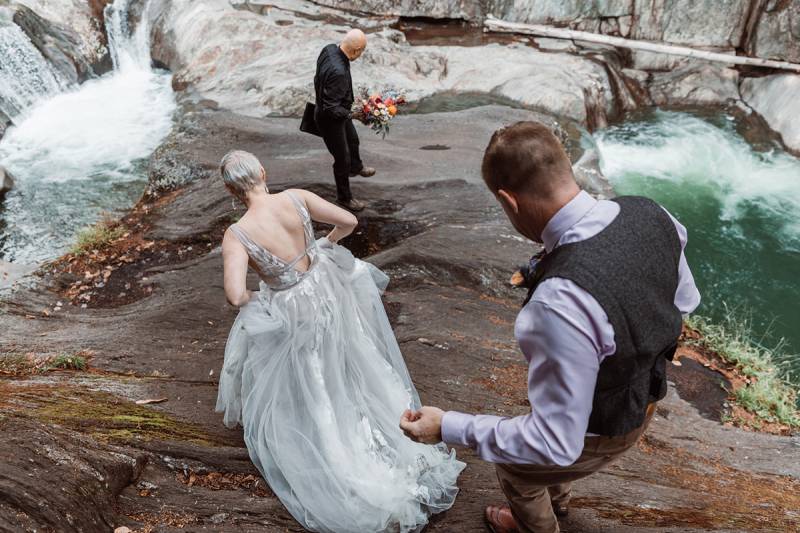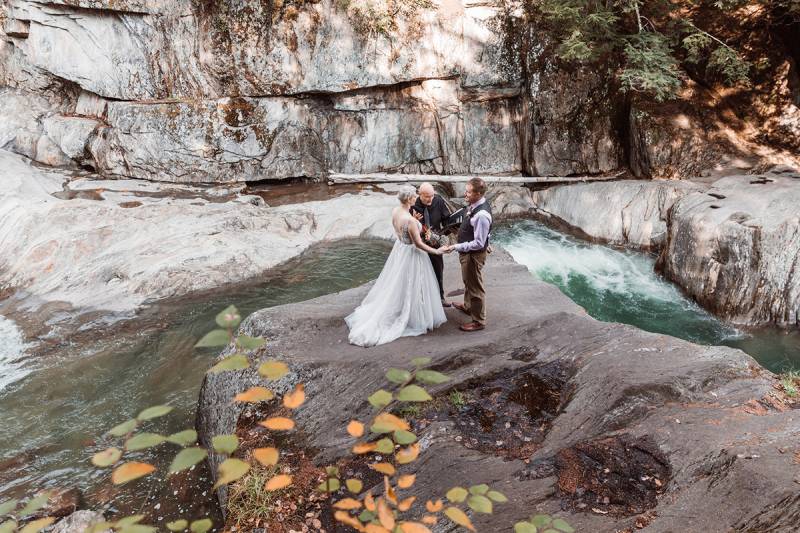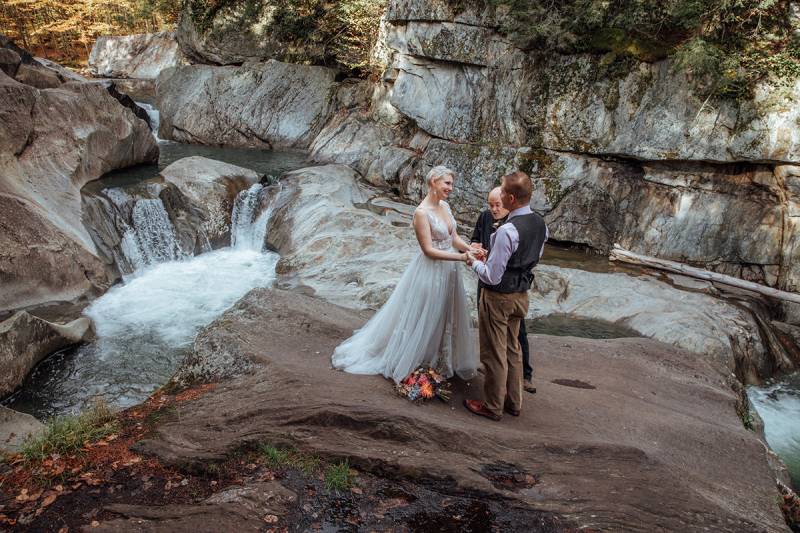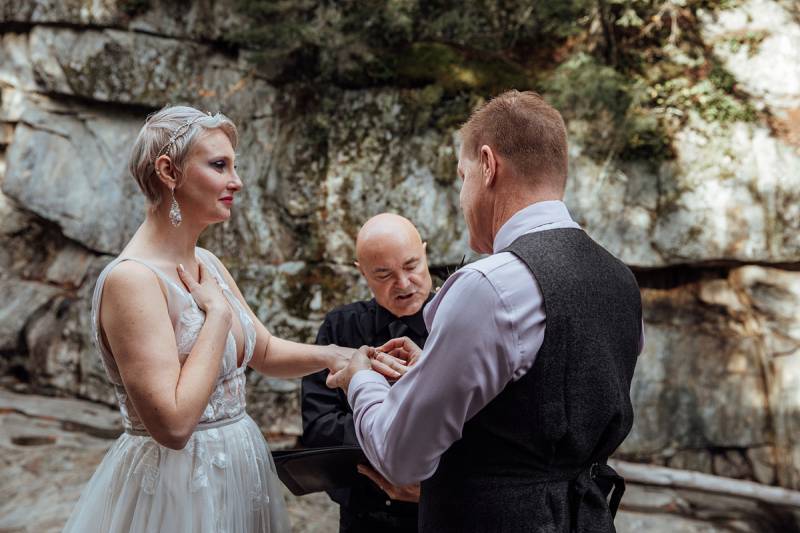 When asked why they chose to elope, A.J explained "We had both been married before, and neither of us was interested in the big production of a wedding. We really wanted something intimate and just for the two of us. Looking back, it was absolutely the right decision."
"I had recently learned about adventure weddings and fell in love with the idea," said A.J. "David and I love color and we both wanted a woodsy vibe. We choose Vermont because neither of us had been before, and it sounded like an adventure! I am so glad we did; it was spectacular."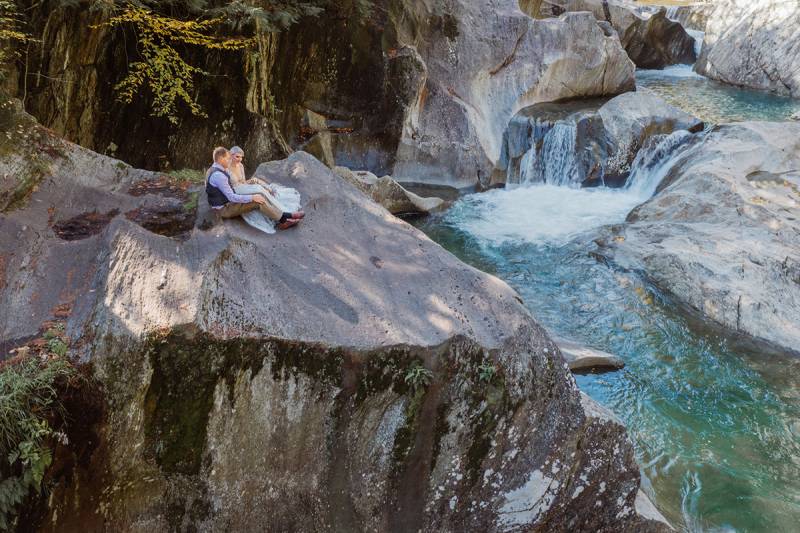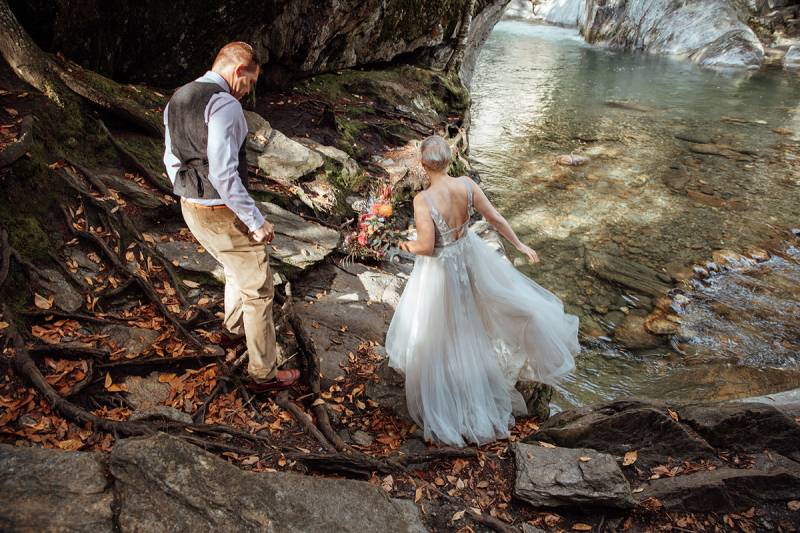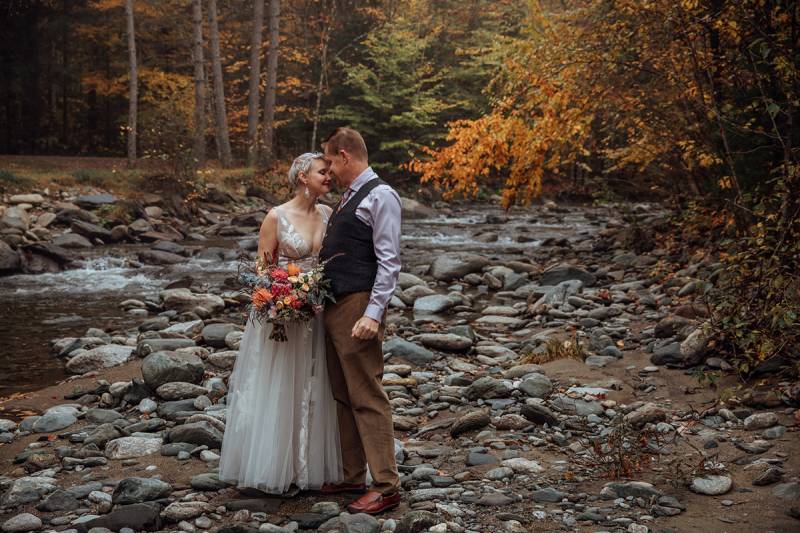 Hybl Fannin Designs created this stunning custom bouquet and floral hoop (seen below) to showcase the bride's love of color and compliment the fall foliage.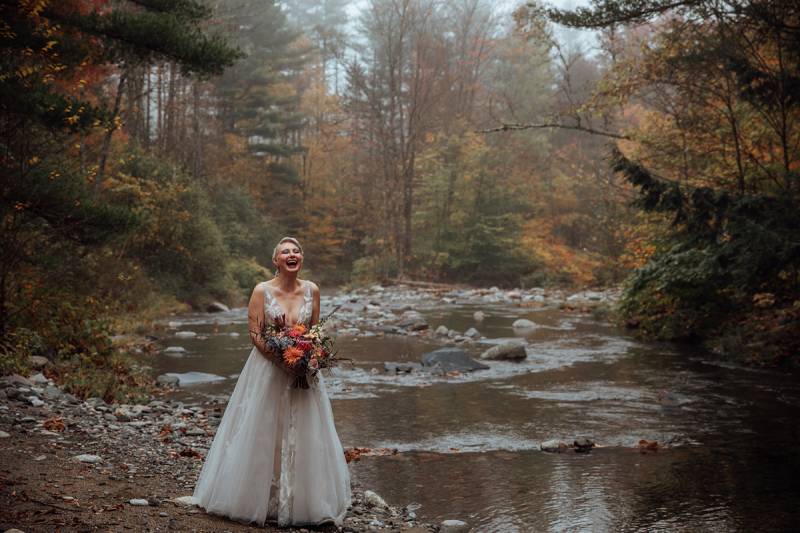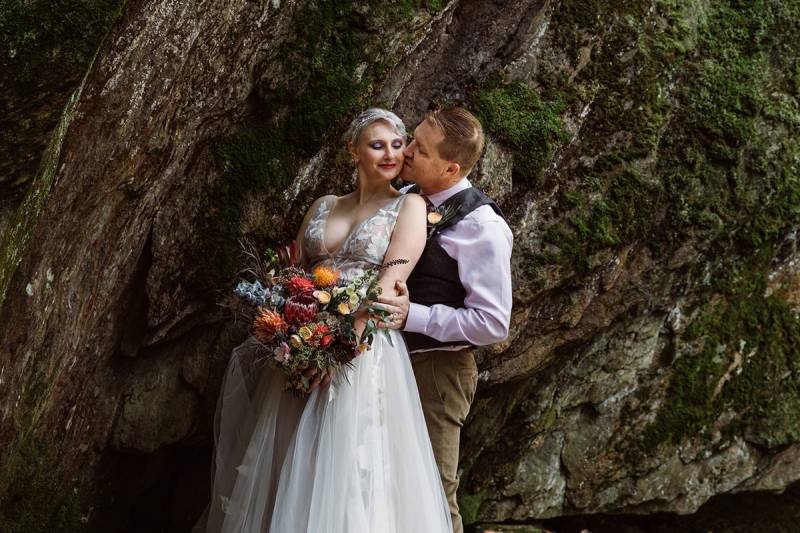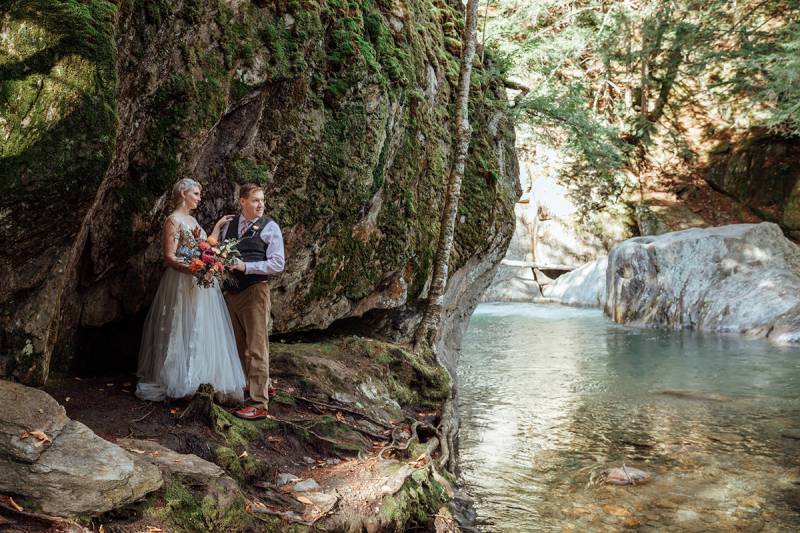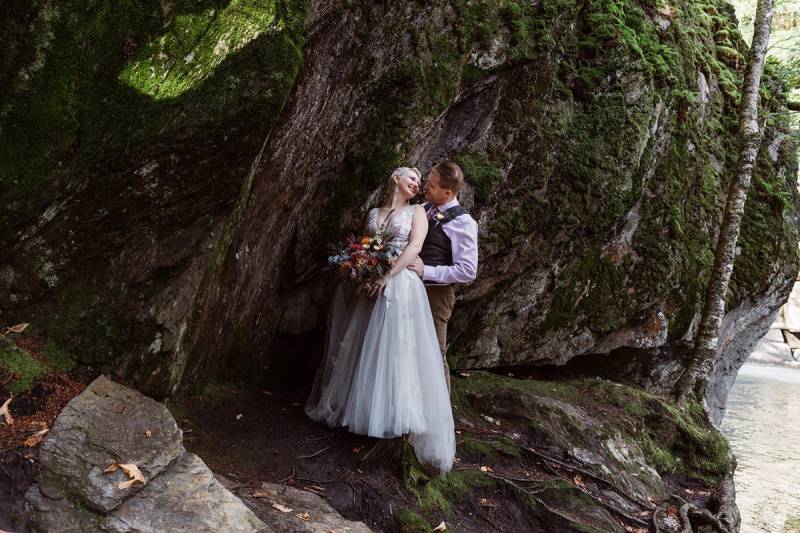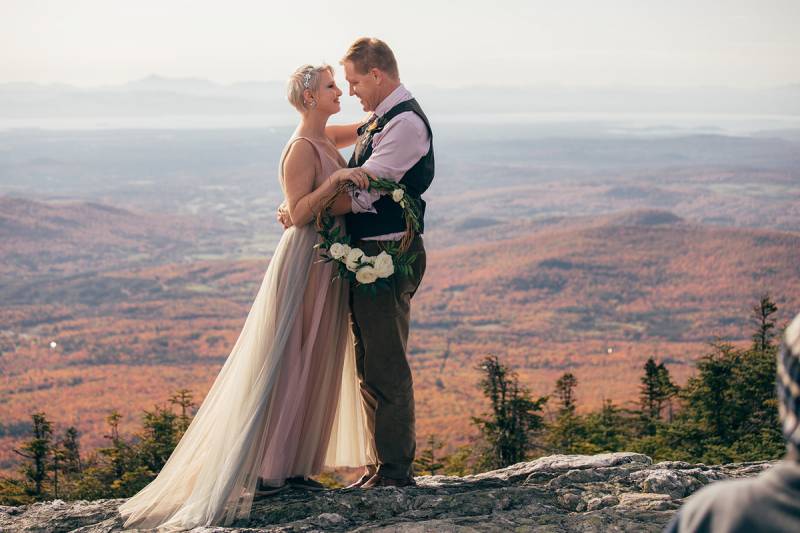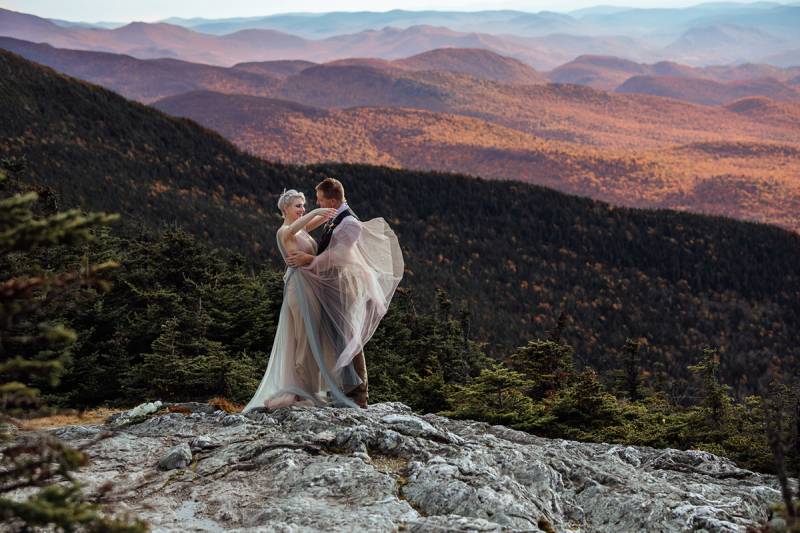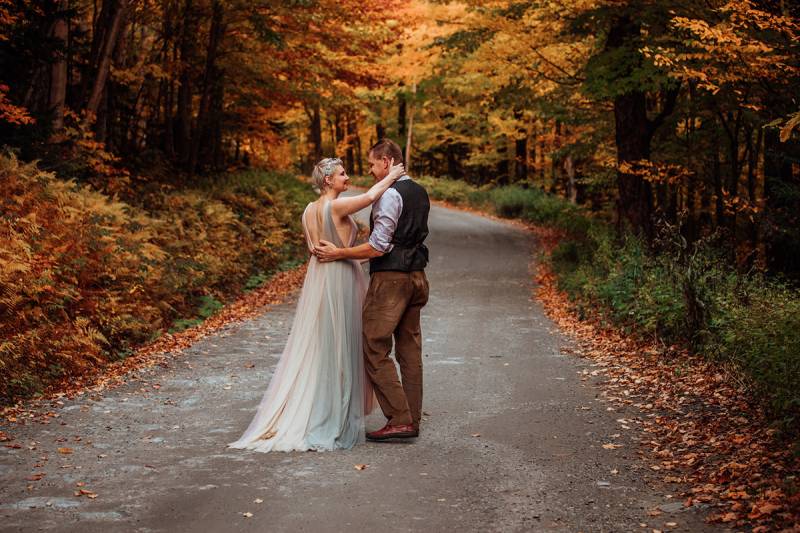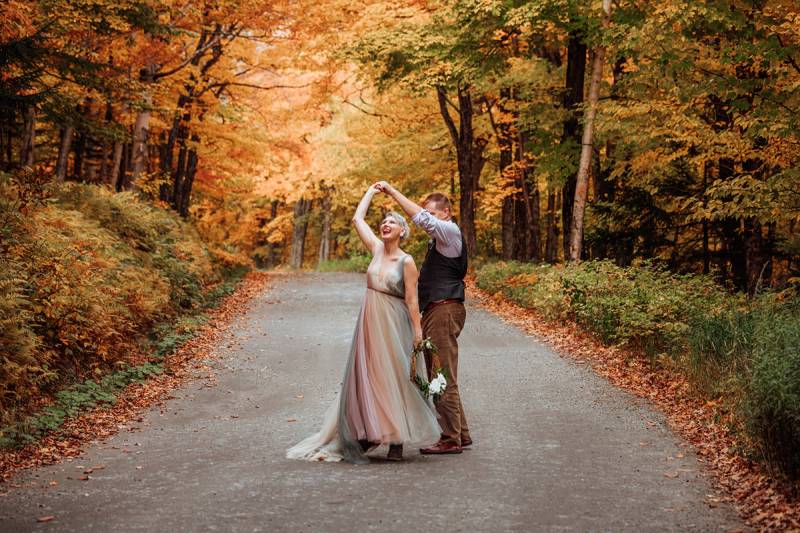 "A.J. and David really made the most of their day and absolutely lived it to the fullest," said Kat. "They were up for anything and had the time of their lives.I am so honored they chose me to capture it for them, and excited they have those moments in images so that they can look back on that joyous day for decades to come!"
Congratulations, A.J. and David!