When asked for their advice to couples, Gabriela and Matt agree: pick a venue that you both are excited about. "If you love the place where you are getting married, everything else will fall into line," they say.
For this couple, West Mountain Inn was the spot. "You couldn't ask for a more wonderful place to get married," says Gabriela.
The couple says the biggest highlight of the weekend was being surrounded by family and friends. "We both come from big families and have friends that are incredibly important to us; having everyone together to have a good time was something we really wanted."
Enjoy the full joyful, colorful celebration below!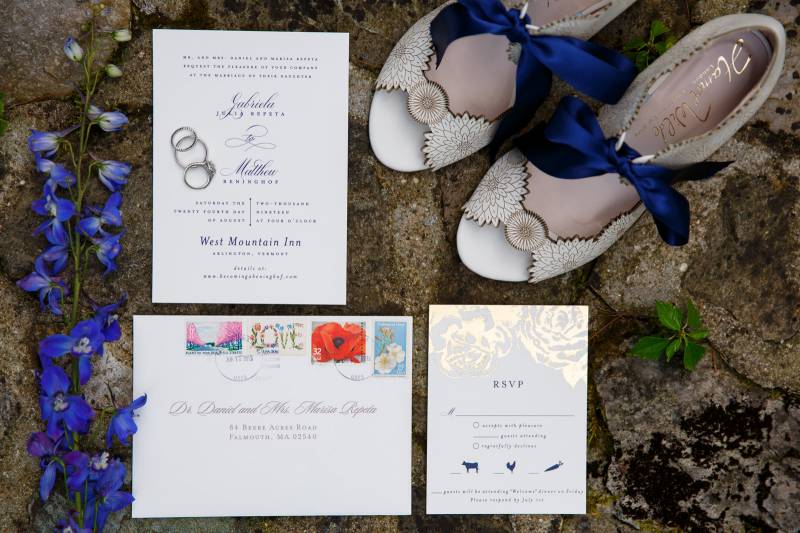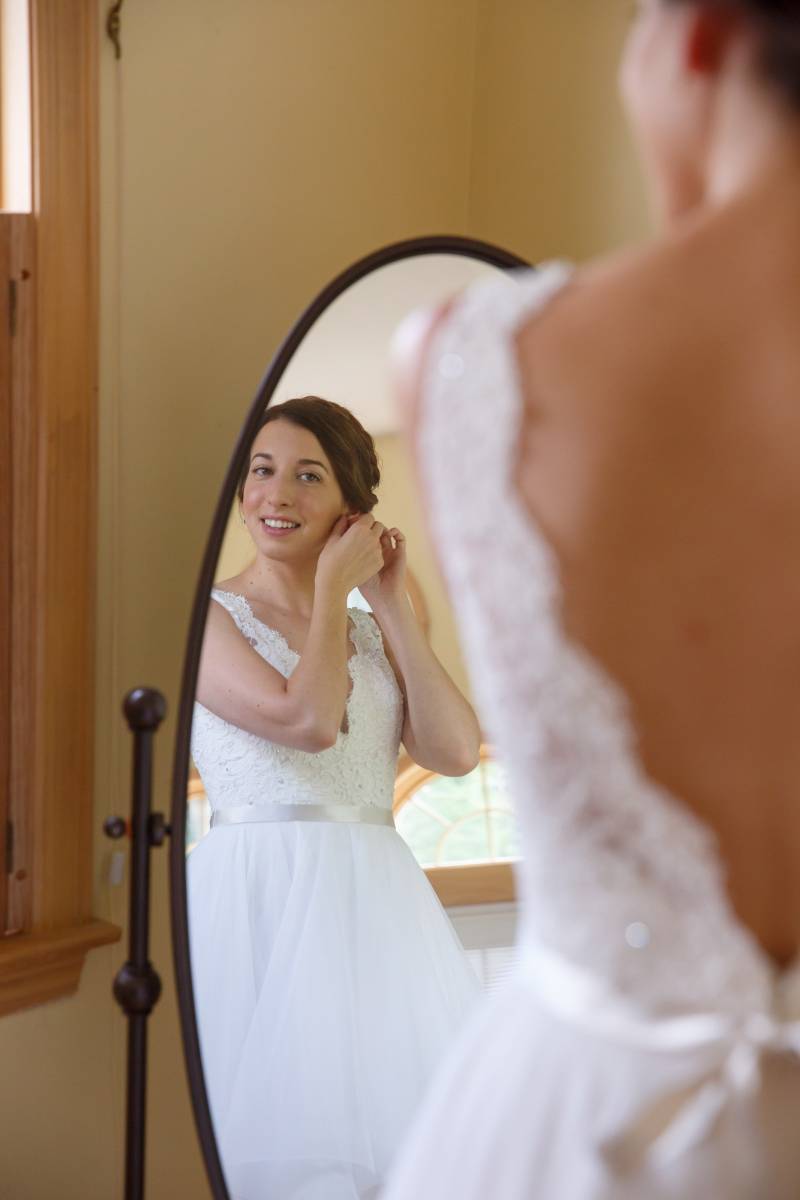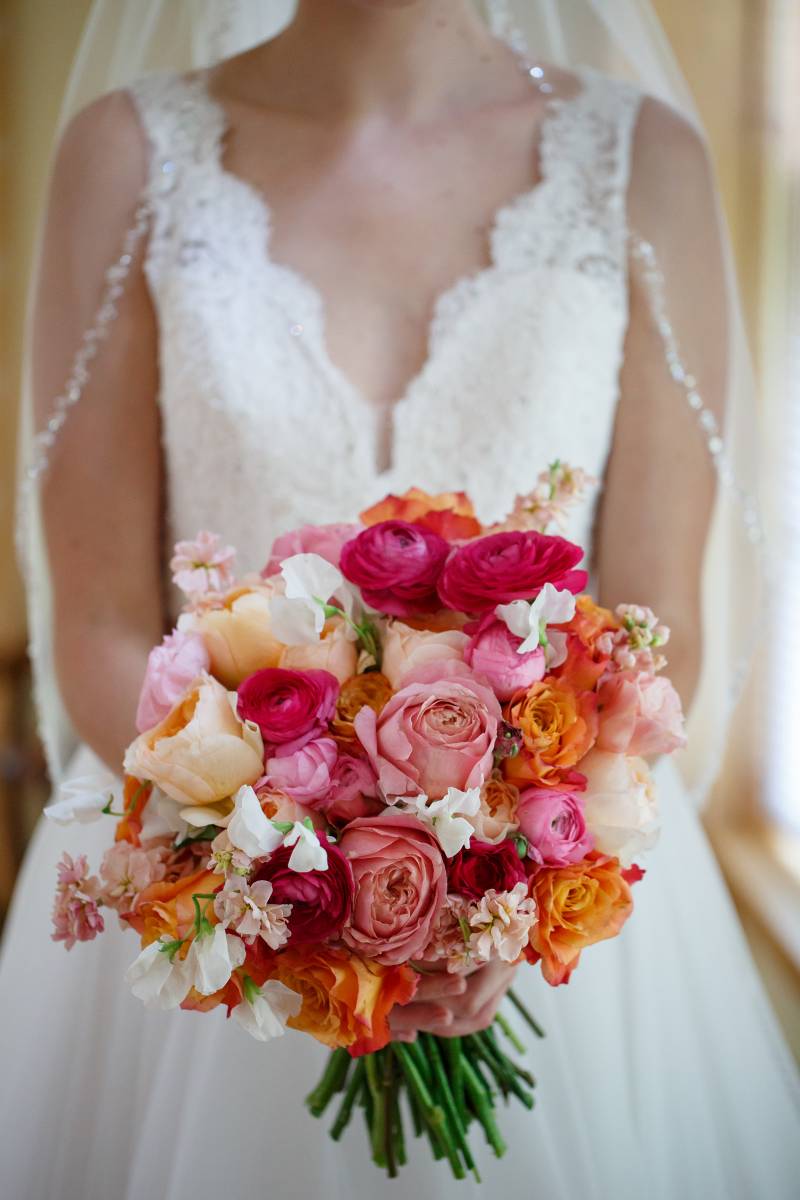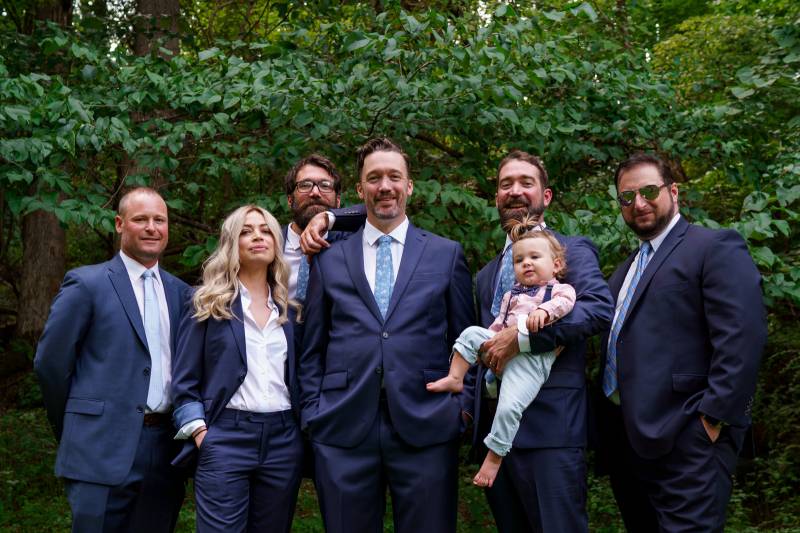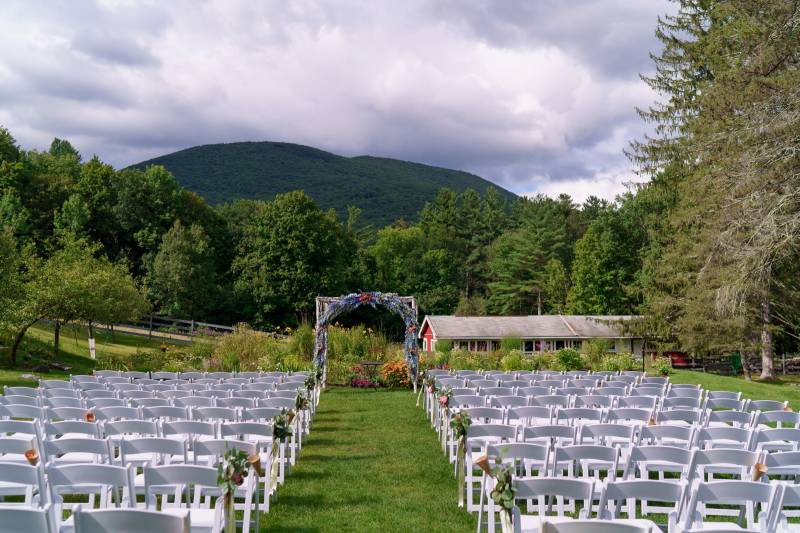 Gabriela says she loves color (wait until you see the confetti drop at the reception!) and one of her favorite details of the day was the blue delphinium wedding arch created by Nancy Bishop and team, which popped against the bright pinks and reds of the bouquets.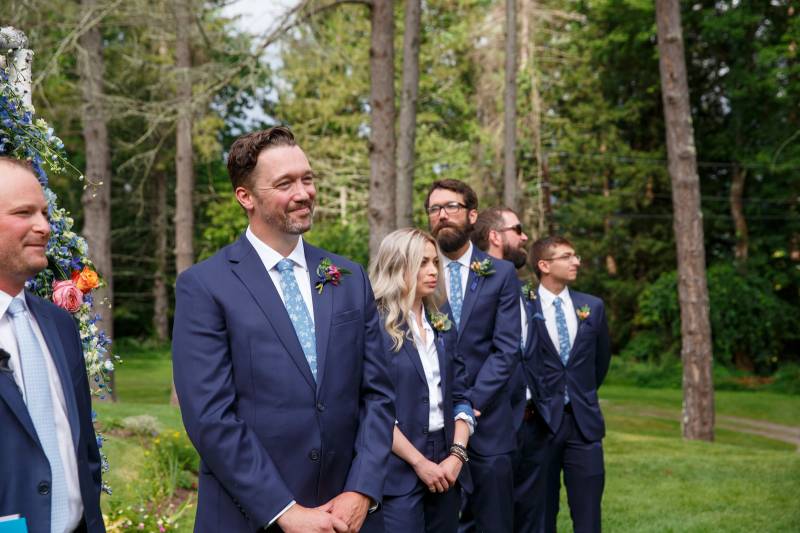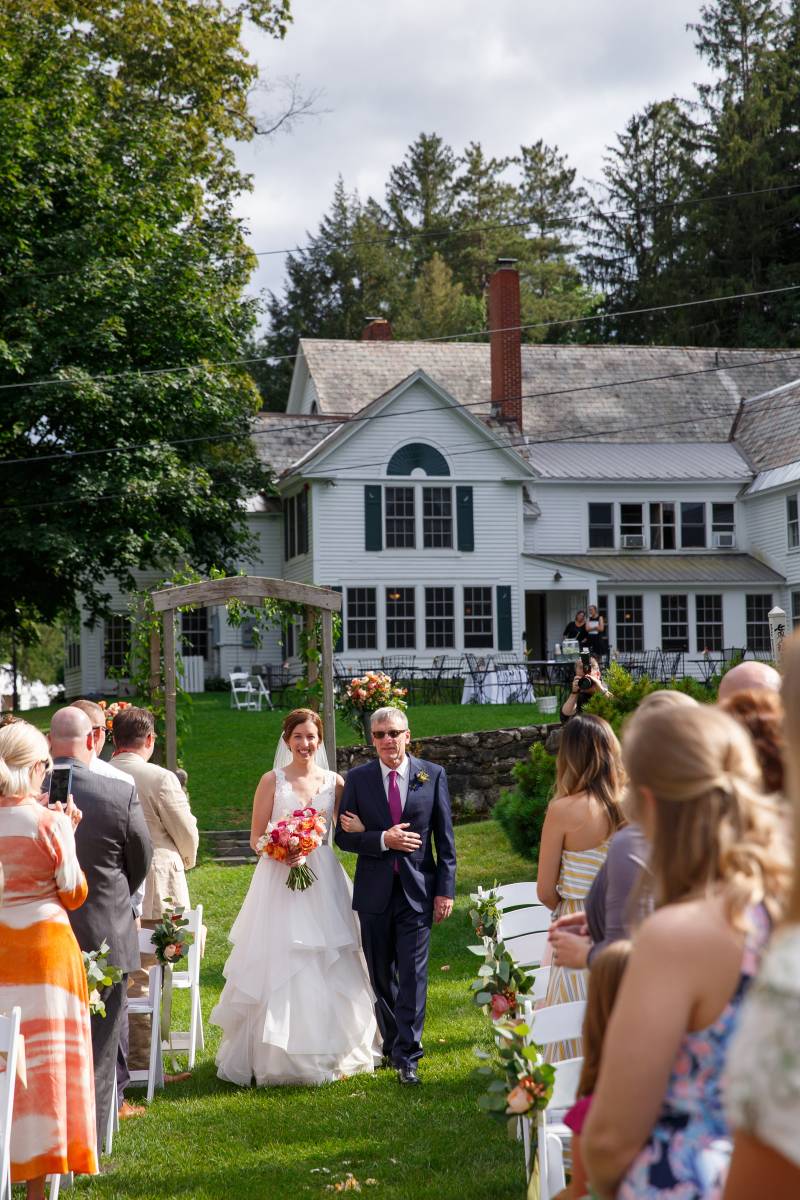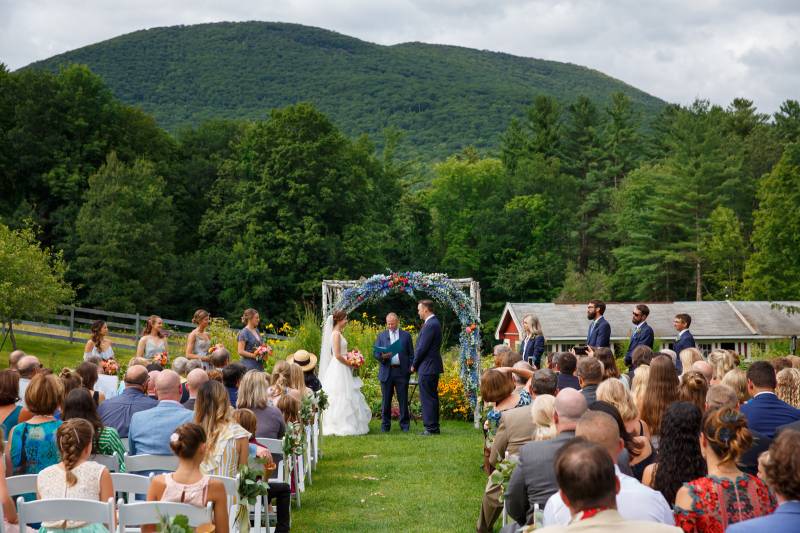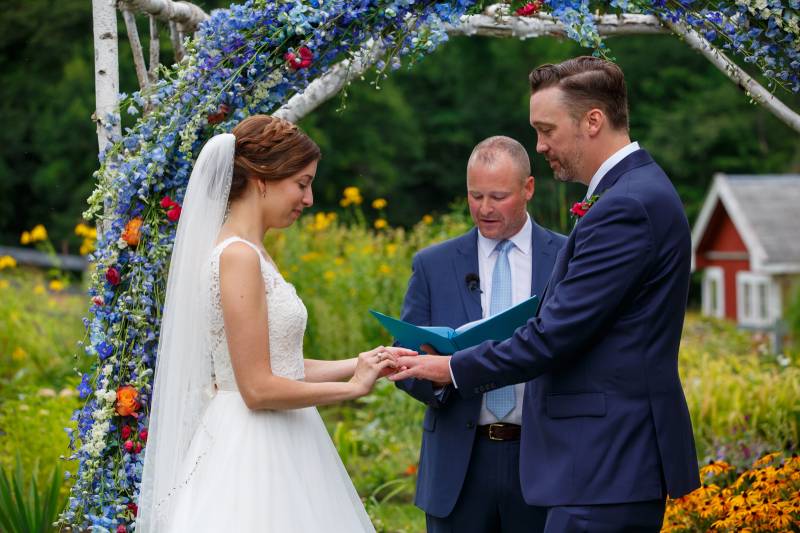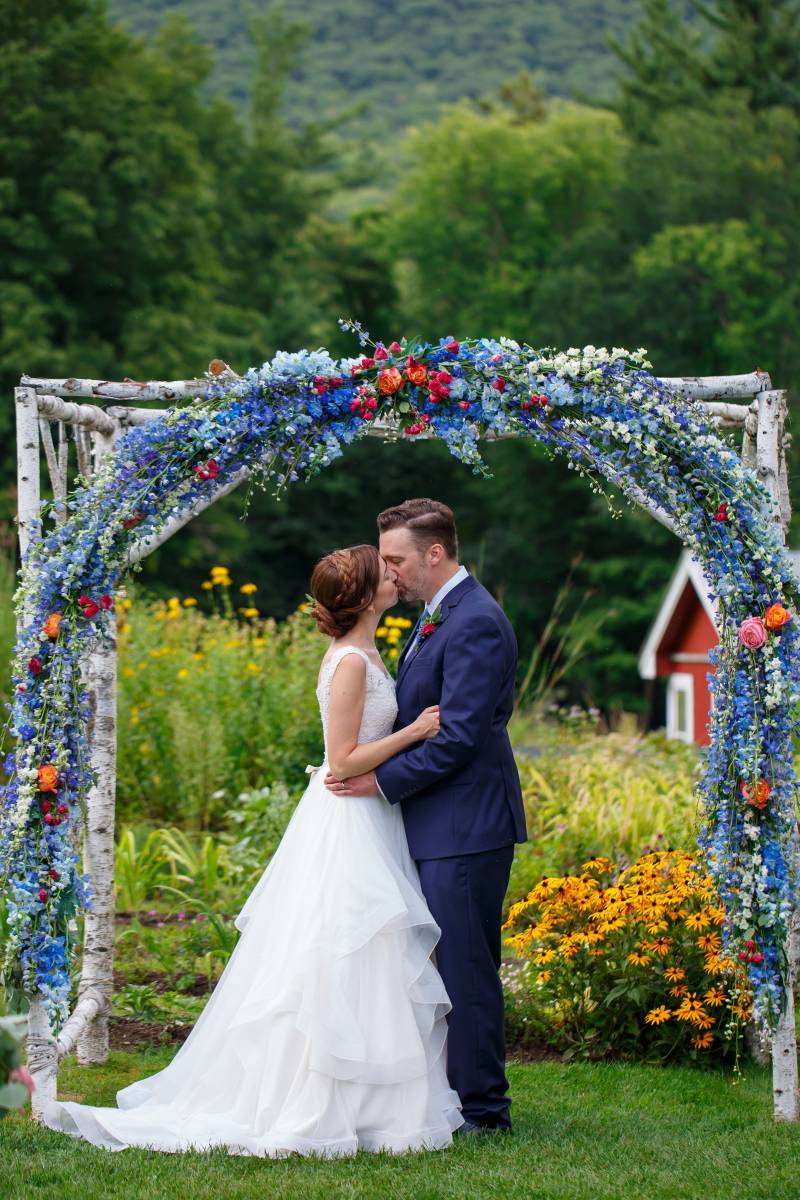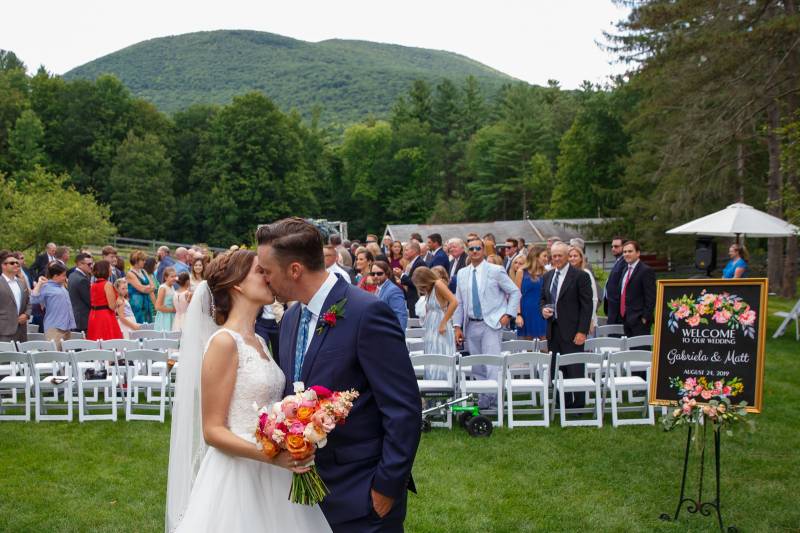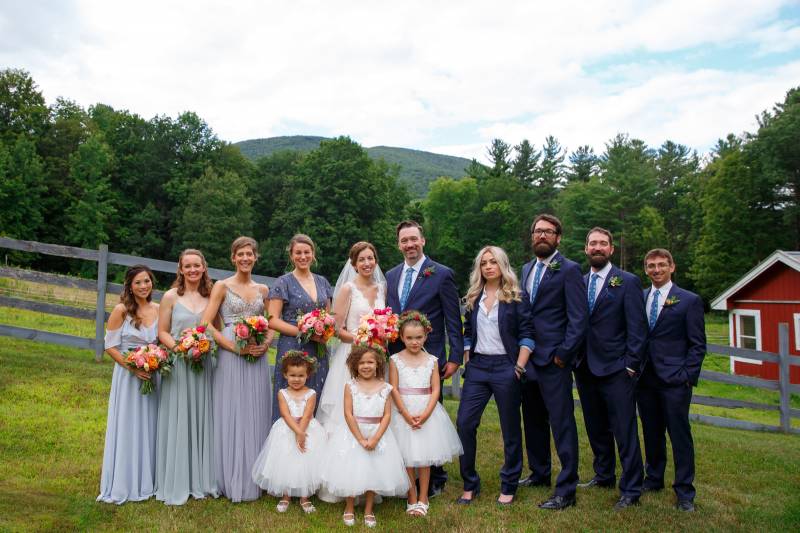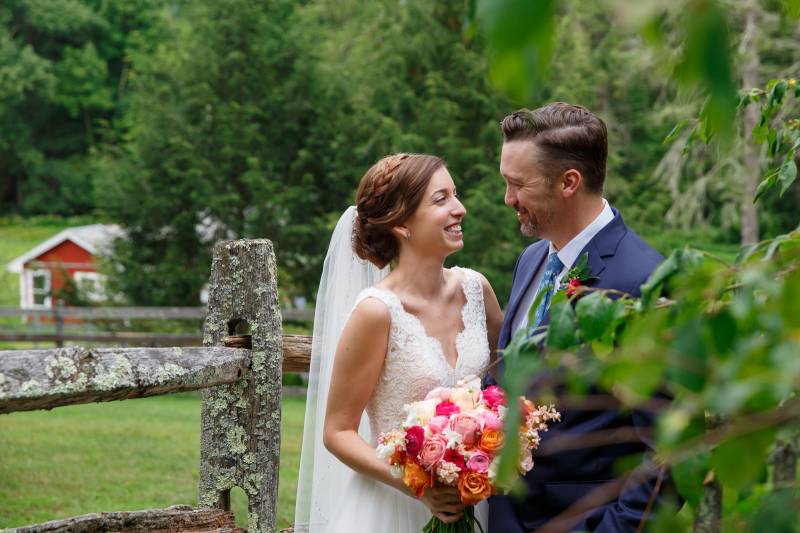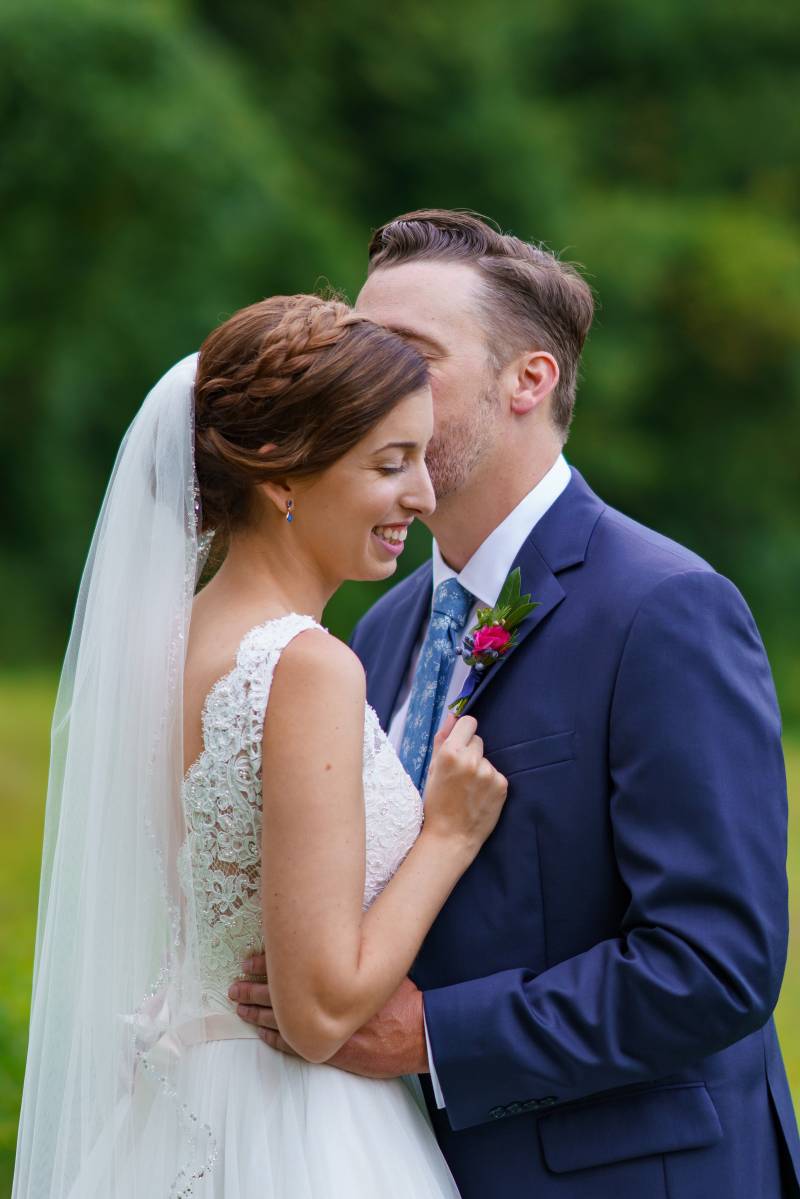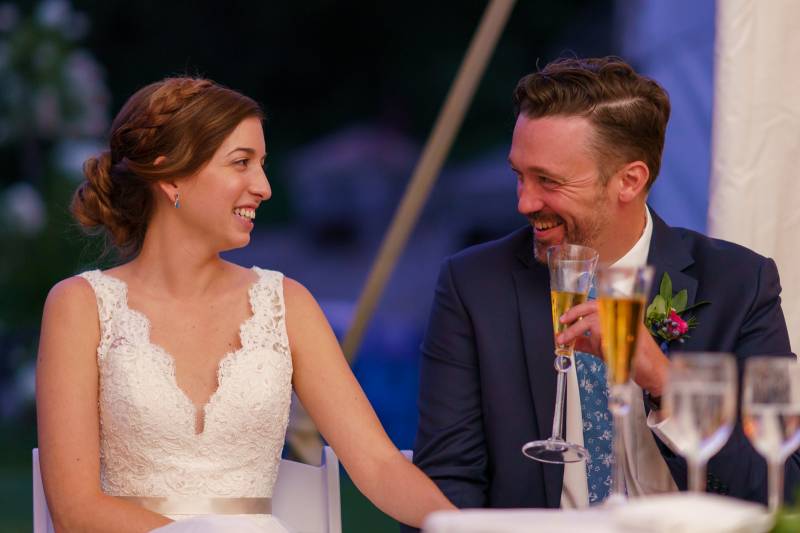 The importance of family informed beloved details of the celebration, including the couple's custom four-tier wedding cake created by Nicole Maddox at North Country Cakes. Two tiers were Boston cream (a family-favorite dessert in Matt's family) and the other two were chocolate with raspberry jam (a cake Gabriela's dad always makes for family birthdays).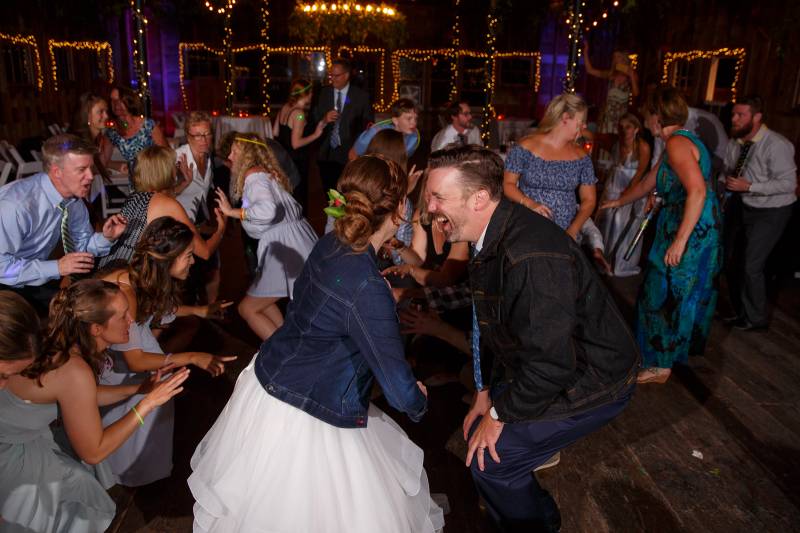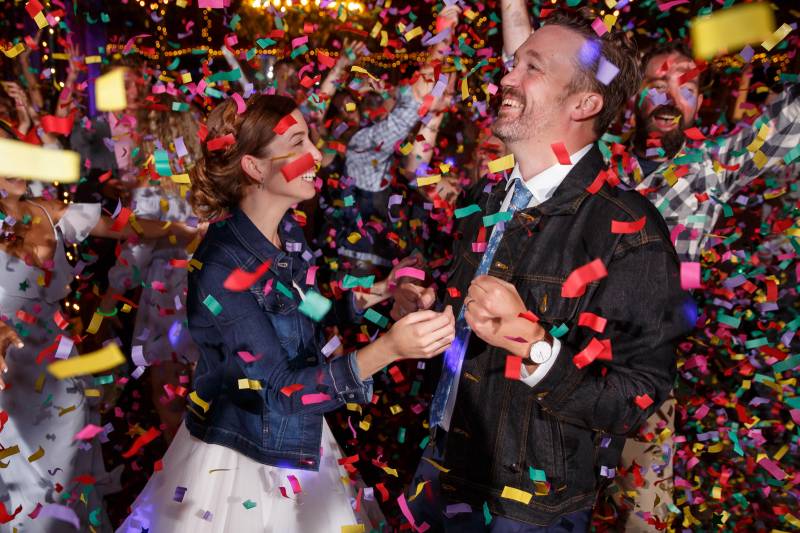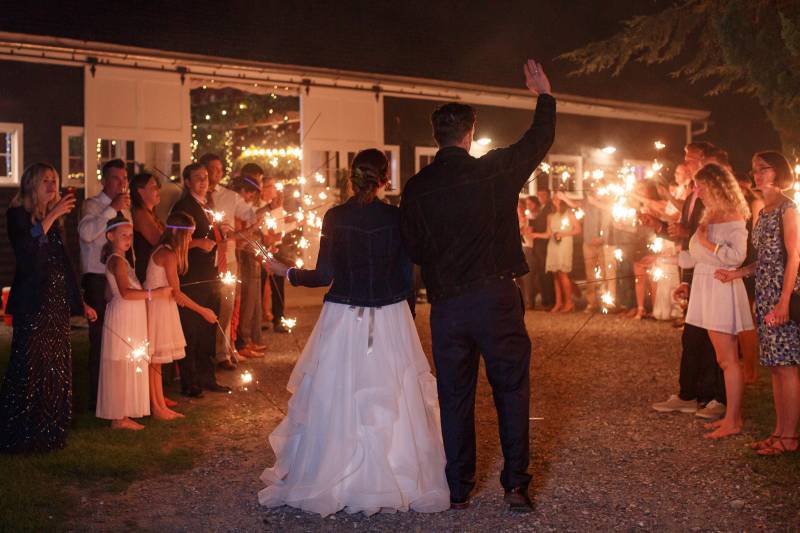 Congratulations, Gabriela and Matt!