If the glitz of the holiday season has you wishing for more glamor in your life, get ready for this wedding. Locals Meghan and Tyler tied the knot with the help of wedding planner Leah Stewart from Black Dog Affairs at The Barn at Boyden Farm (Cambridge).
Meghan owns Billie Jean Vintage, a local vintage clothing store, and the couple's love of vintage style was forefront in Leah's mind as she brought the couple's dream for an experiential wedding to life. The result: a glam, fun celebration that reflected the couple.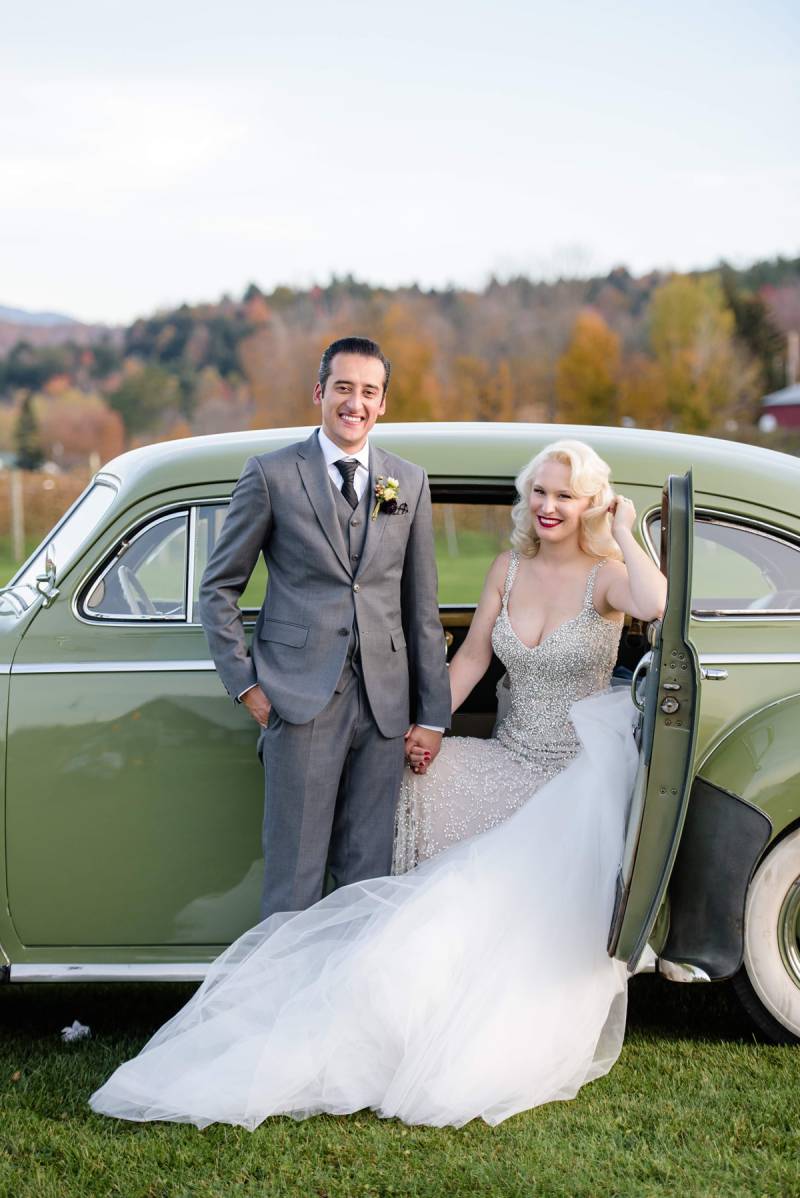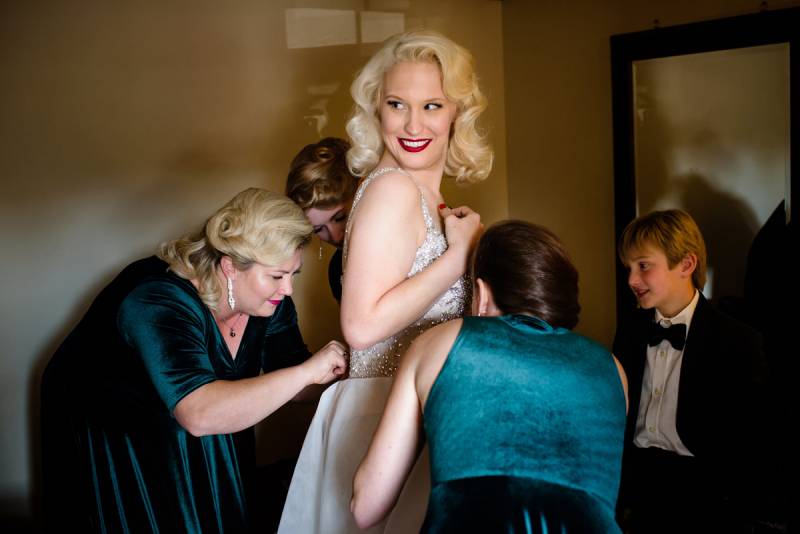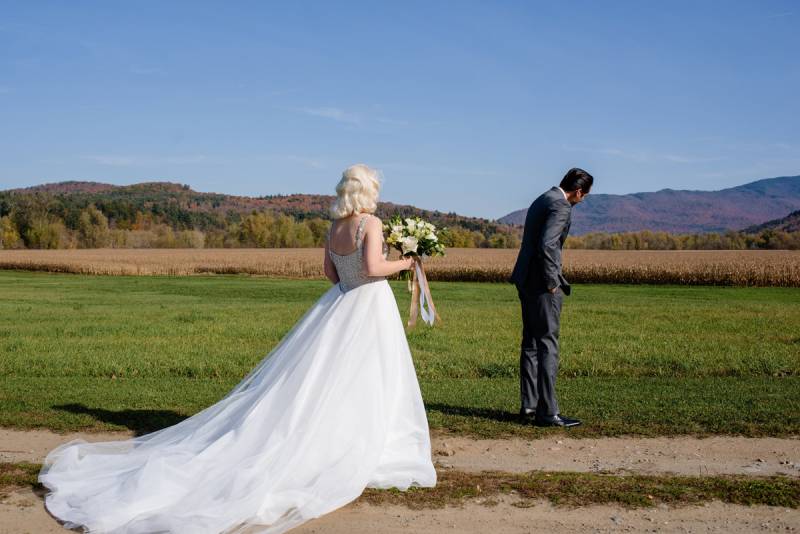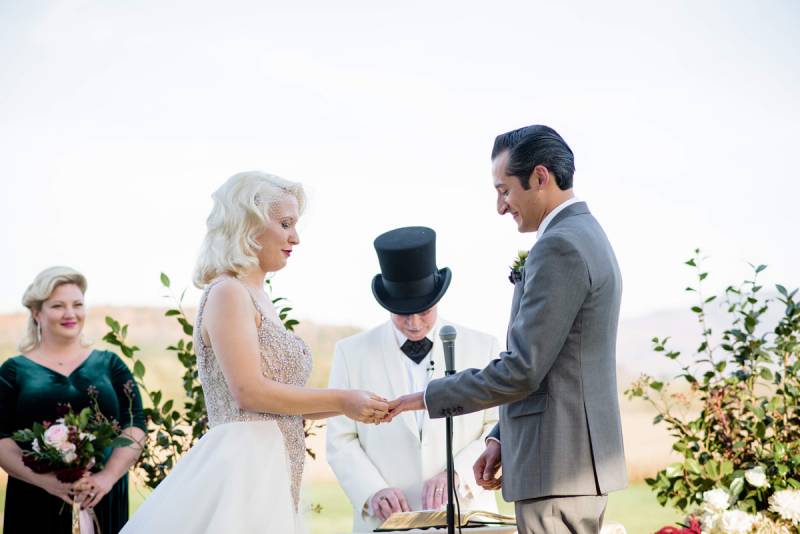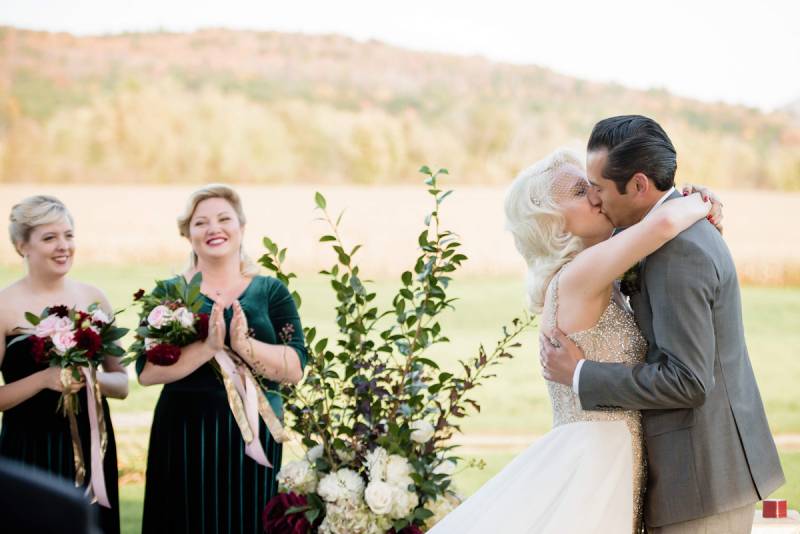 "Meghan and Tyler were all about their guest experience," said Leah. "[This] was a day for them to express their deepest gratitude to the people that have shaped their lives as individuals and as a couple. They wanted two separate events, creating a transformative experience for their guests from cocktails to their reception."
Following their intimate ceremony, the cocktail hour was fair-like and whimsical, featuring jugglers, Cirque de Fuego, an Elvis impersonator singing his best tunes, and even cotton candy.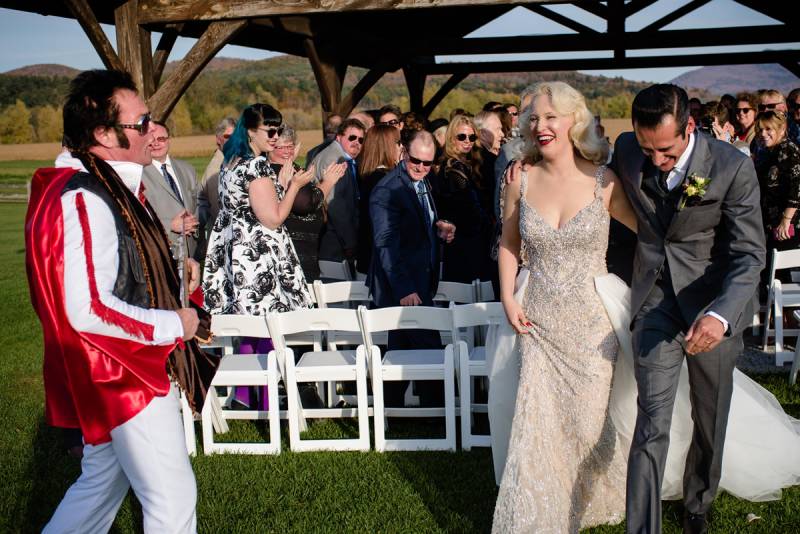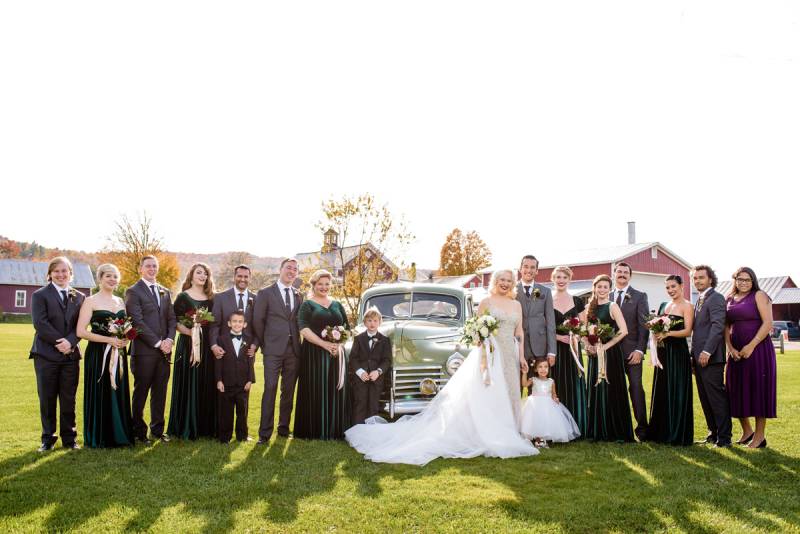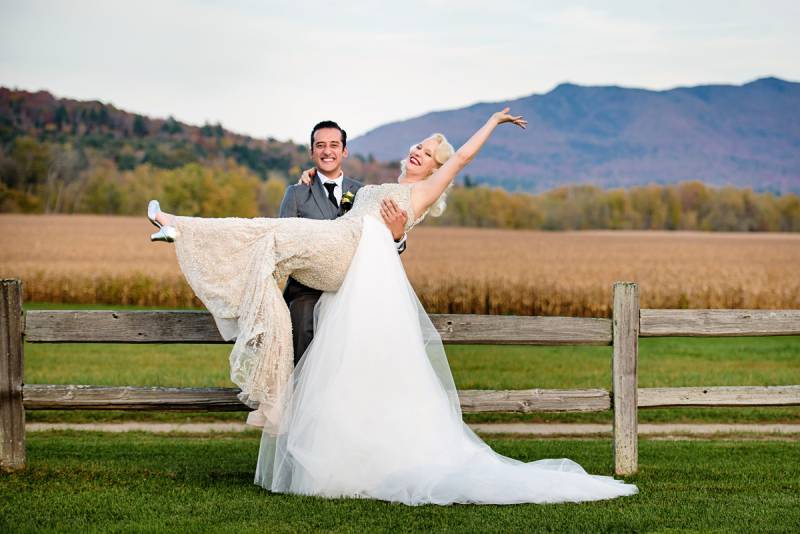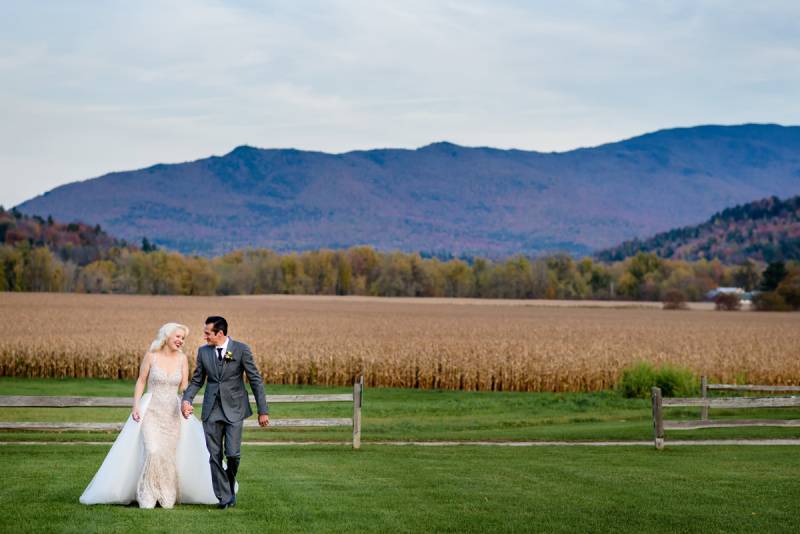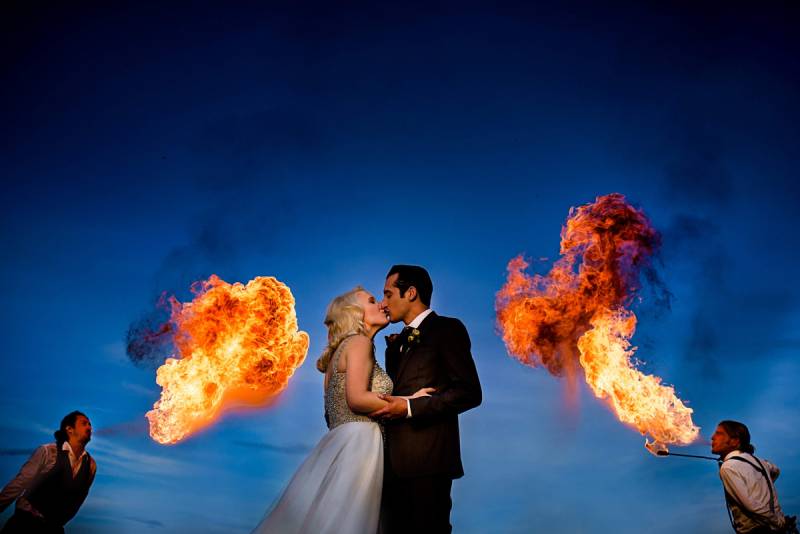 As guests entered the barn, they were met with dramatic white and gold drapery, art deco details and lots of gold accents, which set the mood for an elegant, 50's inspired reception. An impressive champagne tower and rocking band kept the party going late into the evening.
"I'd be remiss not to mention their 4-tiered wedding cake that was topped with Meghan's grandparents wedding cake topper, with a flavor inspired by pineapple upside-down cake...it was so good!" said Leah.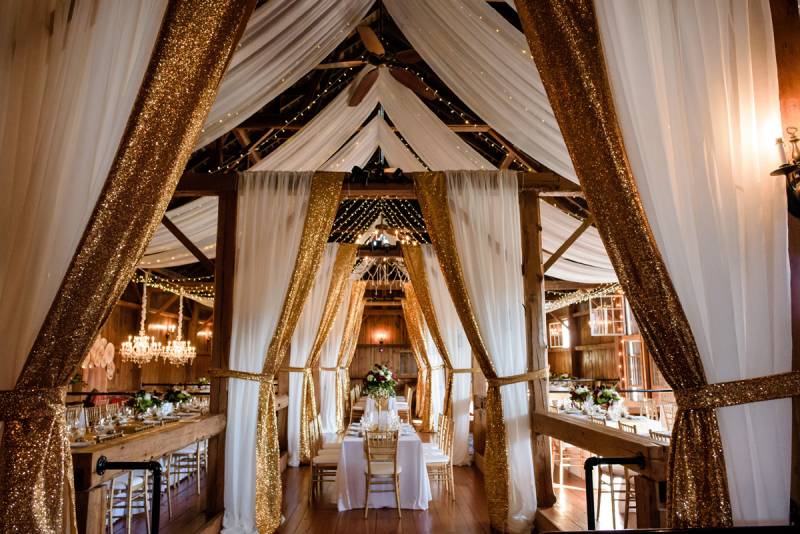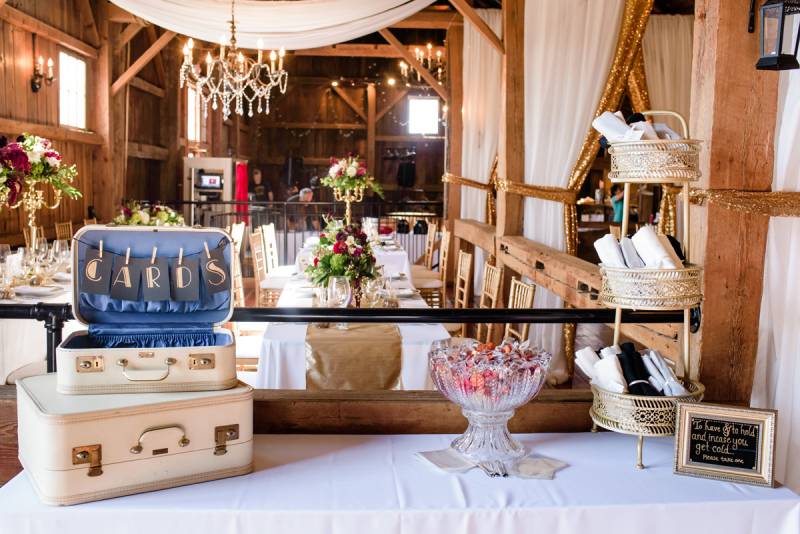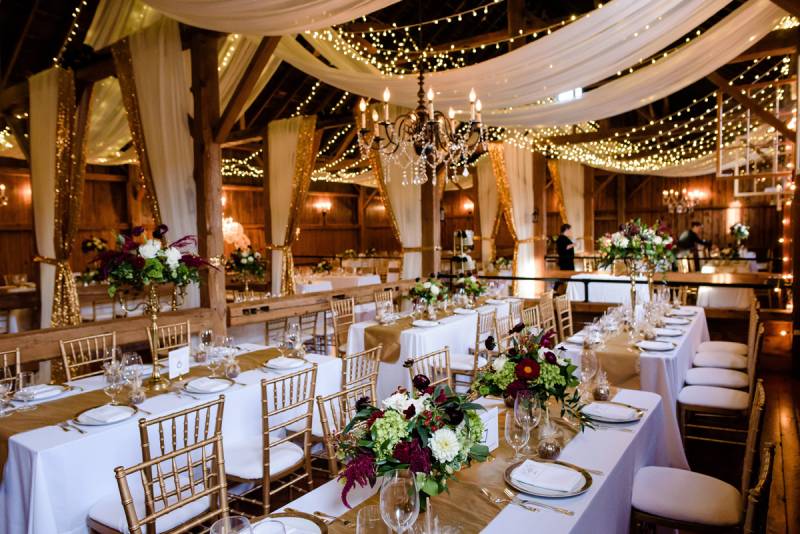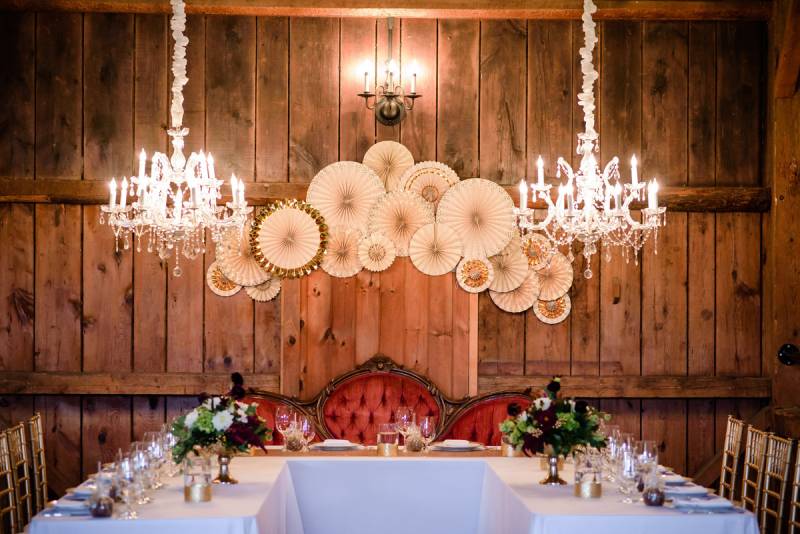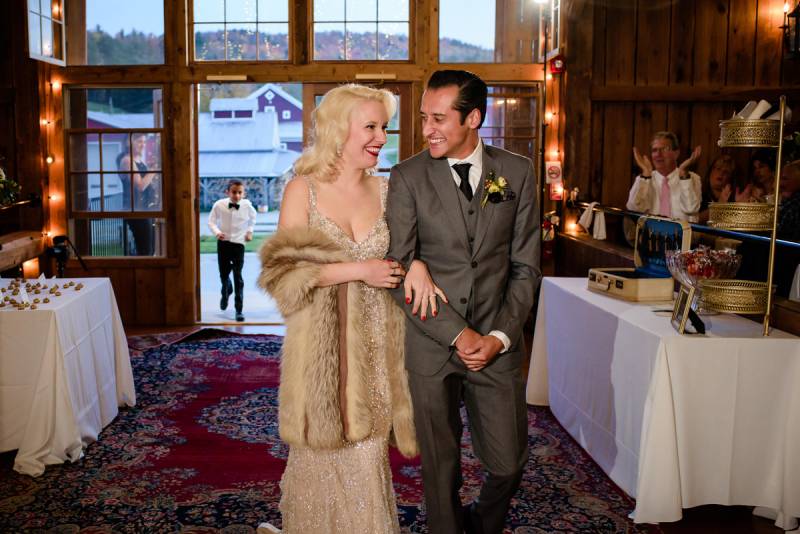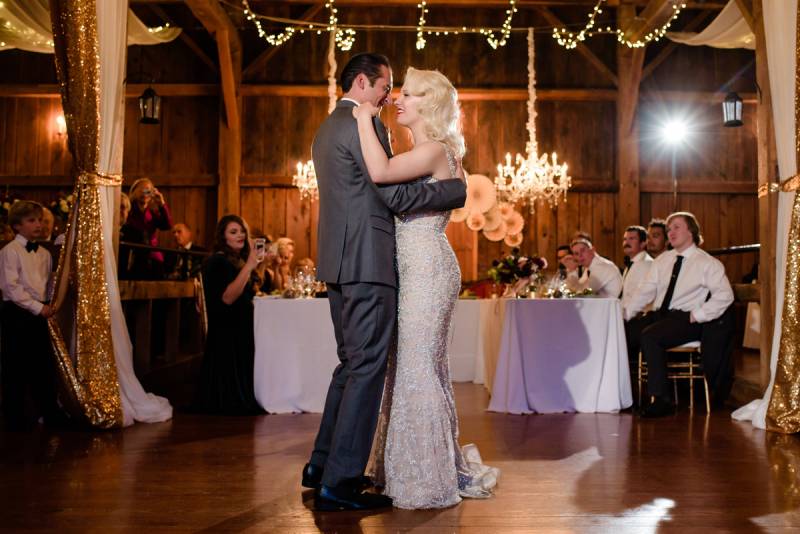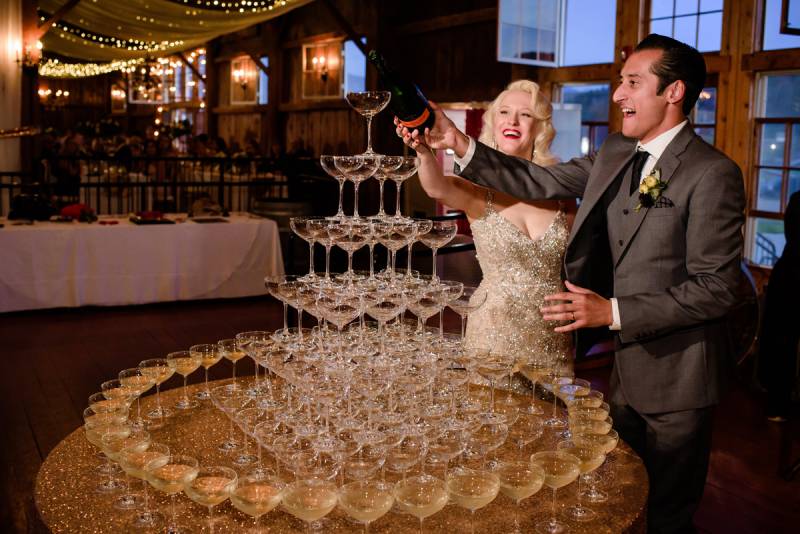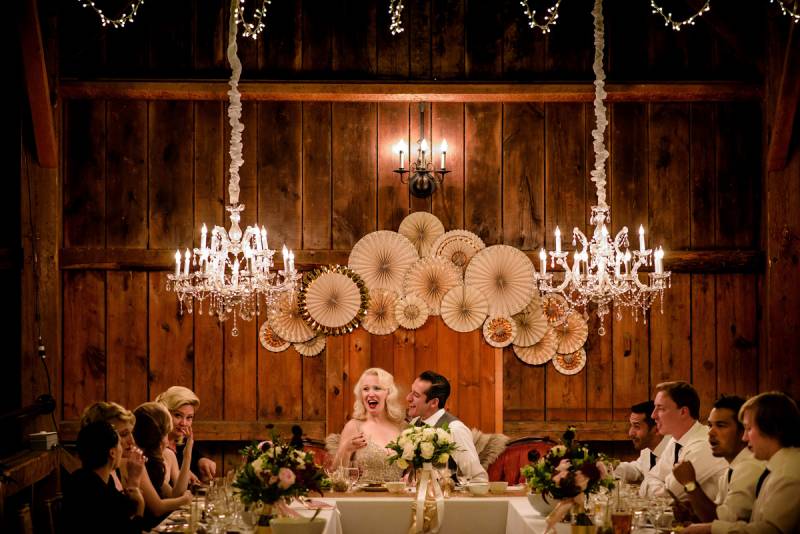 Learn more about Black Dog Affairs if you're searching for your wedding planner.
Meghan and Tyler, I raise a glass to you for a lifetime of happiness and glamor!