I think we can all admit 2020 has been a challenging year for weddings. However, Vermont's wedding professionals are committed to helping couples make the most of the current situation and fully celebrate their love by offering packages and deals designed for more intimate events.
Here are some of the specials available to couples planning microweddings and elopements in Vermont. Please note this list may be updated as new information is available. Offers may be subject to change.
Related: Check out the Vermont microweddings or elopements blogs for inspiration for your intimate Vermont wedding!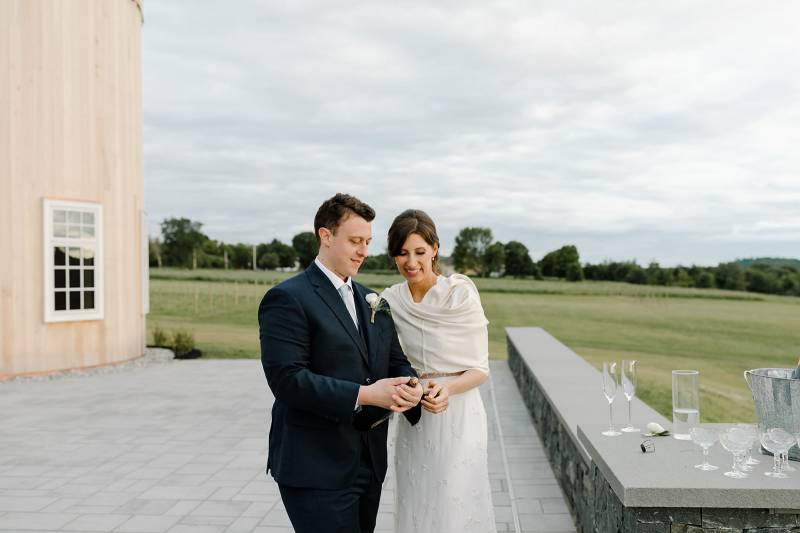 Kimpton Taconic: The Intimate I Do's package includes ceremony and reception space, a complimentary one night honeymoon stay, and reduced guest room pricing.
Sleepy Hollow Inn: The Inn is offering special pricing for small weddings up to 50 people to use the Round Barn & Pavilion and venue grounds. The Inn, with 8 guest rooms, can also be rented.
Middlebury Inn: The elopement package includes two nights deluxe stay for the couple, and an event planner, officiant, seasonal bouquet, a three course dinner and petite wedding cake.
Sugarbush Resort: The Resort offers specials for both elopements (up to 10 guests) and microweddings (up to 40). Both offerings include lodging accommodations at the luxury Clay Brook Hotel & Residences, delectable food and beverage options from Rumble's Bistro and Bar, locally made cake, and many options to add and upgrade depending on your specific wedding day needs.
The Grafton Inn: The elopement offer includes two nights lodging in a suite, arrival gifts, a three-course candlelit dinner, cake, justice of the peace, and a bouquet and boutonniere. The Microwedding Package includes two nights at White Gates, a welcome dinner and everything needed for a wedding including ceremony space, a JP, and even a photographer. The microwedding package is designed for 8 people, but can accommodate 30 guests (additional fees apply).
Isham Farm: This romantic working farm is offering special hourly pricing for weddings up to 8 people.
Sharp Farm: With plenty of space to arrange parked cars, this quaint Christmas tree farm offers a socially distanced wedding solution. Guests can park around the field to ensure a good view of the wedding ceremony while remaining in their separate vehicles.
Odyssey Events: Event Planner Odyssey Events is offering a unique cooking class wedding package at her romantic Back of the Moon home venue. An overnight stay at the chalet, an officiant, decorated ceremony space, and hands-on cooking class are included.
Hannah Photography: Custom hourly rate for elopements and microweddings to best fit clients' needs.
Tipsy Tulip Designs: Offering three different packages to suit elopement or small/intimate wedding couples. Each package below comes with a stunning bridal bouquet and matching boutonniere.
Hope Sharp Art: Celebrate your elopement or microwedding with a live painting; Hope is offering a generous discount for these intimate events.
Fleet Transportation: 10% off for new clients.
No matter the size of your celebration, Vermont Weddings vendors can help you celebrate in a big way!