Looking for inspiration for a Vermont fall wedding? You've come to the right place! We're rounding up a few of our favorite weddings from the past few years so you can find ideas for your Vermont autumn wedding. We've got ideas for your Vermont fall wedding bouquets and florals, decor, outfits, and more!
This Vermont fall microwedding was so glamorous! The sparkly cape adds a bit of warmth for the outdoor fall wedding ceremony, and the peach florals compliment the fall foliage. Read the original story here.
Flannel and fur? Sign us up! These bridesmaids rocked the fall bridesmaid vibe wearing coordinating fur jackets and flannel scarves for different looks. The couple incorporated glass pumpkins in their table decor to bring a touch of fall whimsy to their wedding reception. Read the original story here.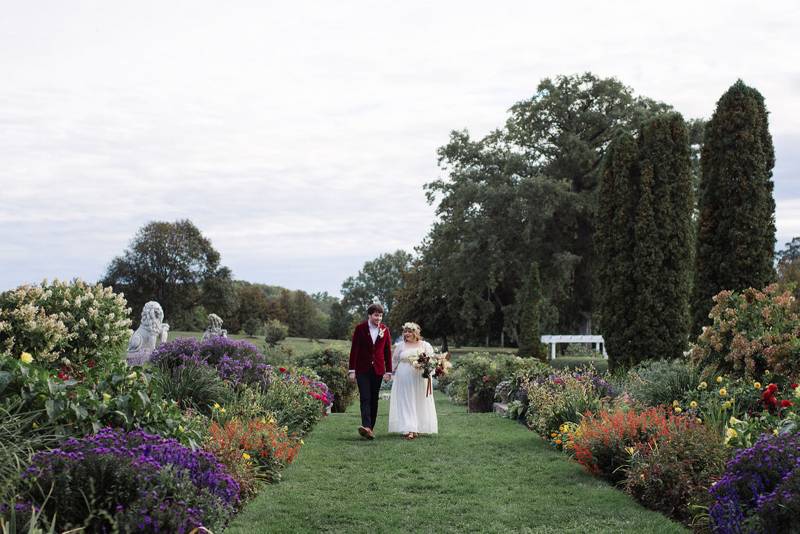 This fall elopement was cozy and romantic! The couple incorporated their love of Harry Potter with special touches and a private reading together. Read the original story here.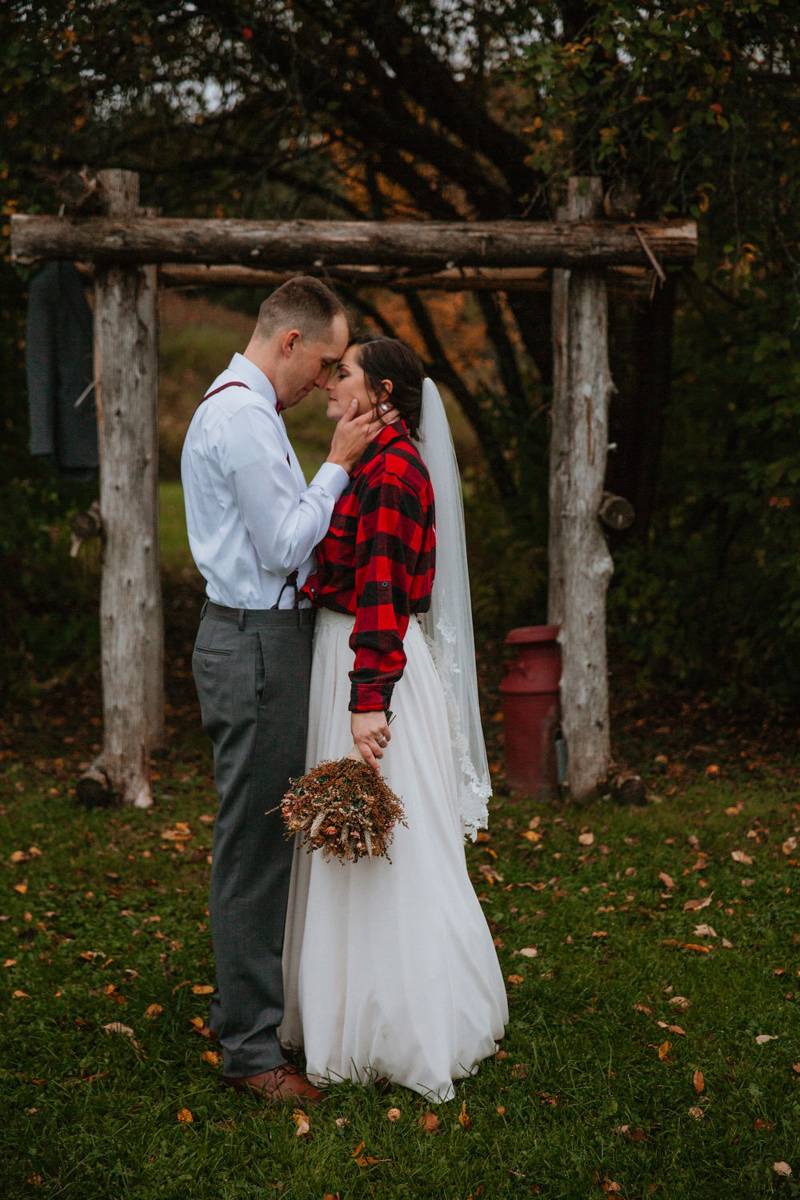 This rustic fall wedding was so beautiful! The bridesmaids kept it casual with cowboy boots, and the bride brought in some fall charm with her buffalo plaid shirt that she tied over her dress for photos once the temperatures dropped. Read the original story here.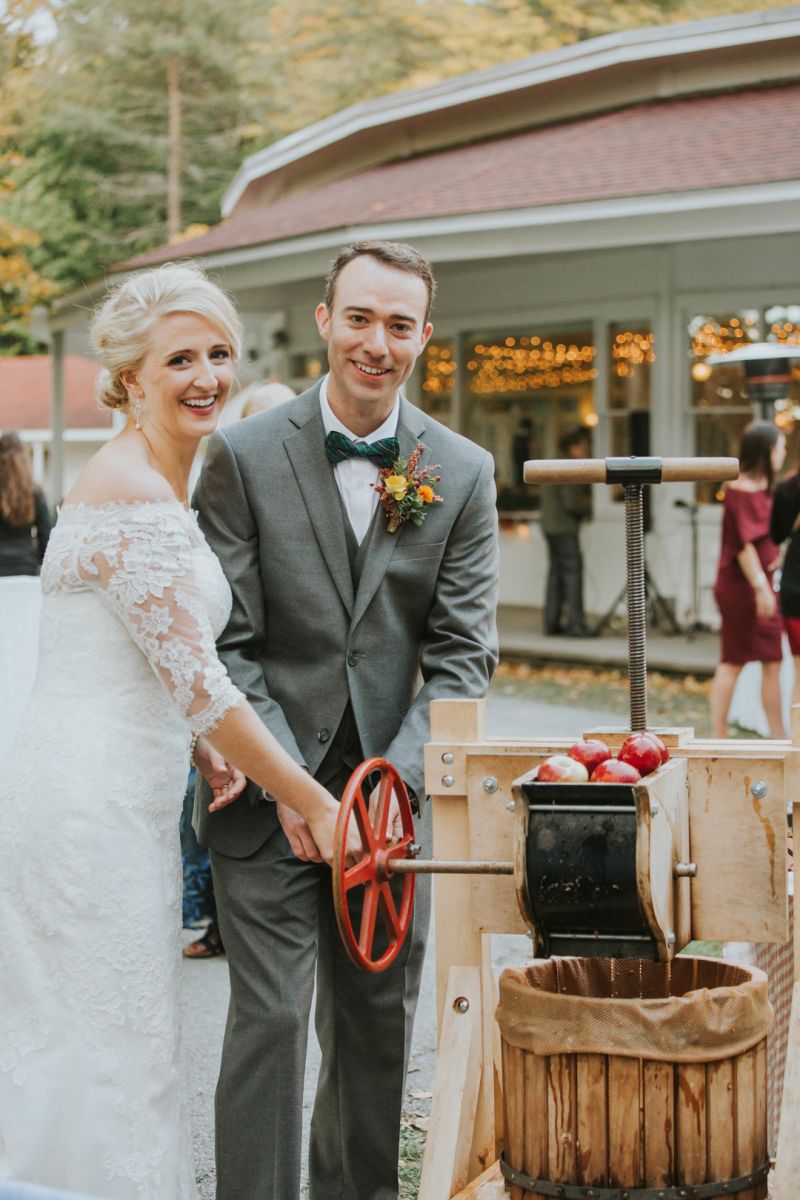 This fall wedding had its own cider press! In addition to a fun activity for guests, the couple gifted bottles of cider with a custom label for everyone to enjoy. They also used white pumpkins in their wedding decor with warmly colored, bright florals to compliment the natural colors of the season. Read the original post here.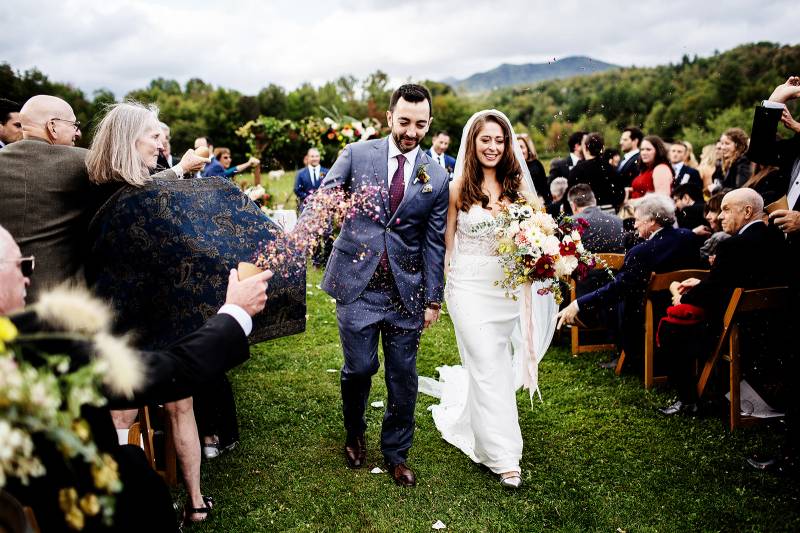 This black tie fall wedding is so chic! The black bridesmaid dresses are a classic, timeless, choice and compliment the cooler season well. The florals play off the natural autumn colors but with a modern twist. Read the original post here.