When it comes to choosing the perfect song for your big day, it can be tricky to find one that tells a story as special as yours. Melissa D. Moorhouse, a local singer-songwriter, believes that every love story is unique, and every couple should celebrate with a song that reflects the nuances of their relationship. So, in 2016, she started recording custom, Vermont-made songs for couples tying the knot. How does this process work? Melissa opened up to Vermont Weddings about her inspiration, songwriting, and how couples can commission songs of their own!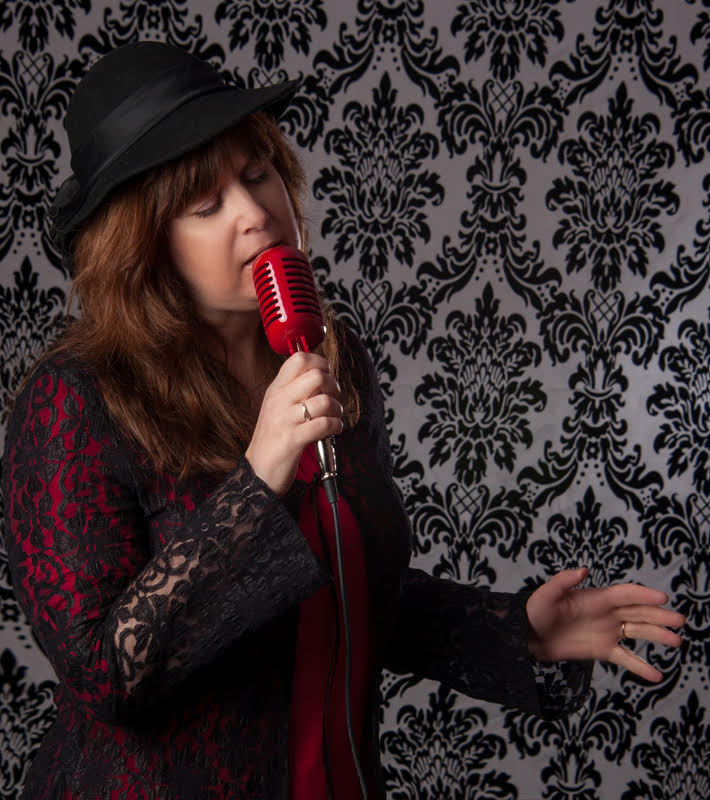 How did you start writing love songs for couples? What gave you the idea to write personalized songs for couples?
I have always been drawn to love songs and grew up as a child enjoying records and listening to Lionel Richie, Karen Carpenter, and Stevie Nicks sing of heartbreak and love. I have often joked that I have never met a ballad that I didn't like; I love to hear stories about people falling in love. Every couple has a unique story with intricate details and I have always found that fascinating.
I have been part of the music business for many years. I started out playing the usual venues, clubs and bars when I was in a rock band called the Alley Katz back in the early 2000's. During that time we started another band called "The Celebration Band" and started specializing in weddings. One of the main features we offered to brides and grooms was that we would learn their favorite love song especially for their wedding day and perform the song. We would sometimes change words a bit and tweak the song to make it fit for that particular couple and that's when the idea was born.
The idea resurfaced in 2016 when I learned that a musician colleague of mine was doing custom love songs out in California and having success with it. He gave me the idea of recording the song in the studio for couples that way they would have the experience captured in a high quality professional track to enjoy for their lifetimes.
How do you find the inspiration when writing a song for someone?
I get inspiration for writing a song by learning details of the couple or person that I am writing it for. I have always been very good at reading people and getting to know them and people usually feel comfortable with telling me their story. I have been told most of my life that I am "too sensitive" but I am finding that this is actually a gift that God has given me and that it allows me to connect with people and truly serve them through the art of music.
The details that people give me help me to write the song. I then start playing with different chord progressions to see which ones will fit best for the song I am creating. I usually write the chorus first and then work from there writing the verses. One big thing I have learned over the years is that when I am in the middle of a song and having writer's block (either around melody or lyrics) I go for a walk, watch a movie or get a good night's sleep; when I sit back down again to work on it, I get a great flow of ideas and inspiration. Sometimes just going to the library or bookstore and browsing the names of books gives me ideas. Giving myself the mental break helps my brain to work on stuff subconsciously.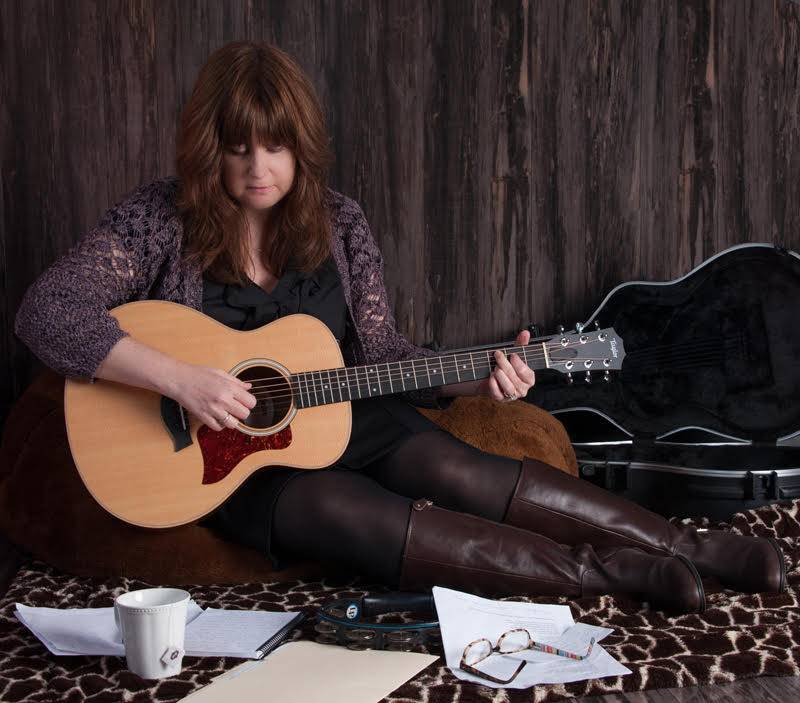 Please

explain the process that someone goes through when they have hired you to create a personalized love song for them.
When I have a new client, part of the package includes a personal consult to determine the specialized content, feel, and vibe for the song. It's like a fun and casual interview.
Then, I write the song and give them a scratch track to listen to before I go into the studio. I work closely with a producer in a studio in the area and we make the scratch track "come to life." My basic package includes vocals, guitar or piano and light percussion. Upon completion, they get a radio quality MP3 of the song that they can play on their wedding day either for their first dance or for their ceremony.
There are also add-ons to my basic package that include additional instrumentation on the recording and a keepsake physical CD which includes custom artwork done by my award-winning designer. I also offer custom lyric videos with their favorite photos and live performance of the song at the wedding as additional add-ons.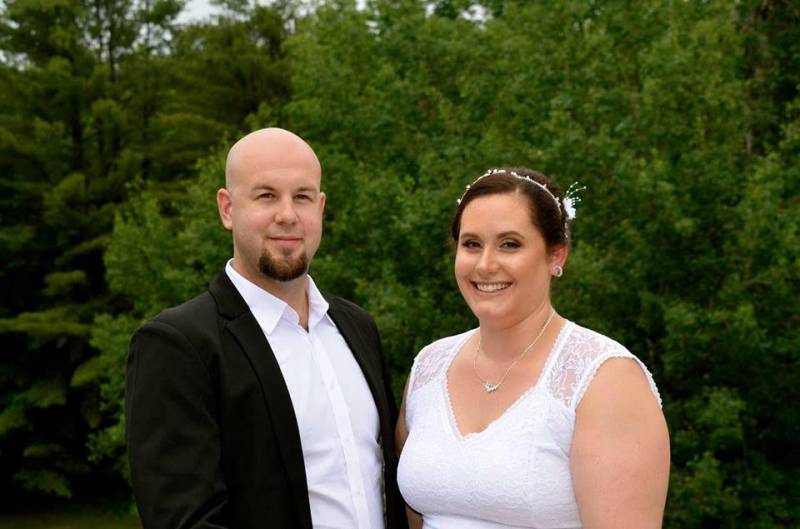 Can you tell me a bit about the couple that you wrote Compass for?
I wrote this song for Gina and Matt Courcelle. They have an amazing and unique love story. They had dated in high school and then broke up and she moved away to Connecticut and he stayed in Vermont. Fast forward about 10 years and this couple re-connected. They found each other online and started talking again and realized that they still had this incredible love connection.
I took details from their life and incorporated it into the song. In the personal consult, Gina had told me that she had packed up a U-Haul van with all her stuff and her dog and made the journey north to be reunited with Matt. So in the song one of the lyrics is "A journey home, in a U-Haul van, with her dog....off to see her man!" They also told me about how they had both gotten compass tattoos because they had found their way back to each other and so that they would always remain connected. This is where I got the idea for the name of the song and the chorus. Gina, at one point, had told me that this love with Matt was "a love better than ever before" so I used that in the chorus: "Compass, you know they found their way, Compass, to that April day. A love better than ever before...reunited once more." April was the month that they got engaged.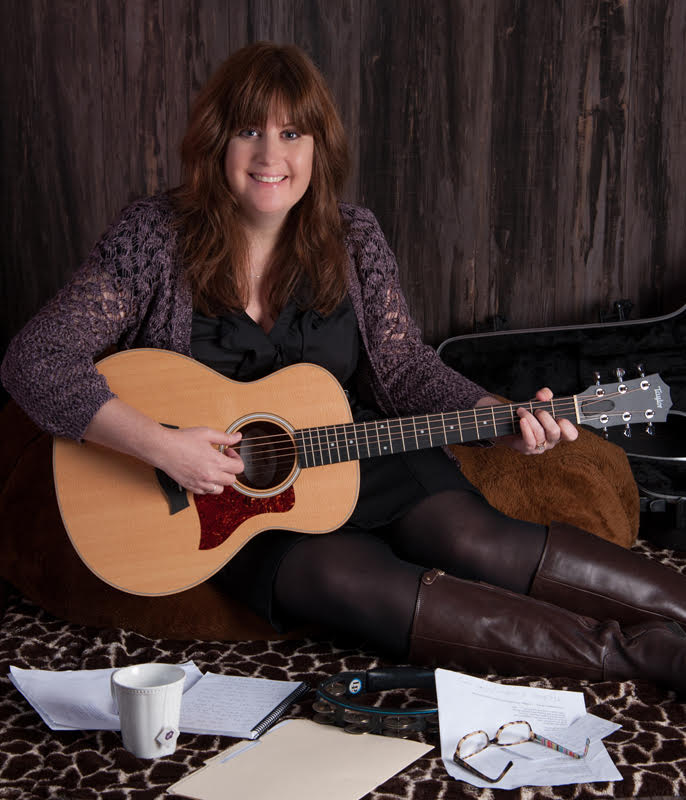 Can you tell me a bit about the song that you wrote for your husband?
I wrote Love of My Life for my husband and surprised him on our wedding day with the song. It was really hard to keep it a secret from him because he is my best friend and I tell him everything. It's kind of ironic that I have always been such a romantic and lover of ballads yet had not had much luck with love and romance until 2008 when I met Alan. I had been in an emotionally abusive long-term relationship when I was younger and had had a strew of unhealthy relationships before that and, to be honest, had given up on love or ever meeting anyone. I lived vicariously through the love songs I had grown up with and writing my own music was healing and cathartic for me. The lyrics in our song talk about how he has changed me with his kindness and gave me hope again when I was broken-hearted. It's never too late to find love!
Dreaming of a custom song for your special day? Find Melissa here!
*Responses edited for length and clarity