Ali and Mel have been visiting Vermont for vacations since their second year of dating. While they knew they loved the state, it wasn't until they saw The Ponds at Bolton Valley that they knew they found their wedding venue. "We continue to return every anniversary - it's our happy place," they say. "Every time we find something else to love. This past anniversary we discovered the magic of the Bolton Potholes!
The couple kicked off the weekend with a mini concert featuring both brides' fathers and uncles, which quickly turned into impromptu karaoke and a full blown party. For the wedding day, Ali and Mel built their DJ set list around guests' recommendations, which kept the dance floor packed all night long. Their fun, full-of-love wedding was captured by Happy Couple Photography.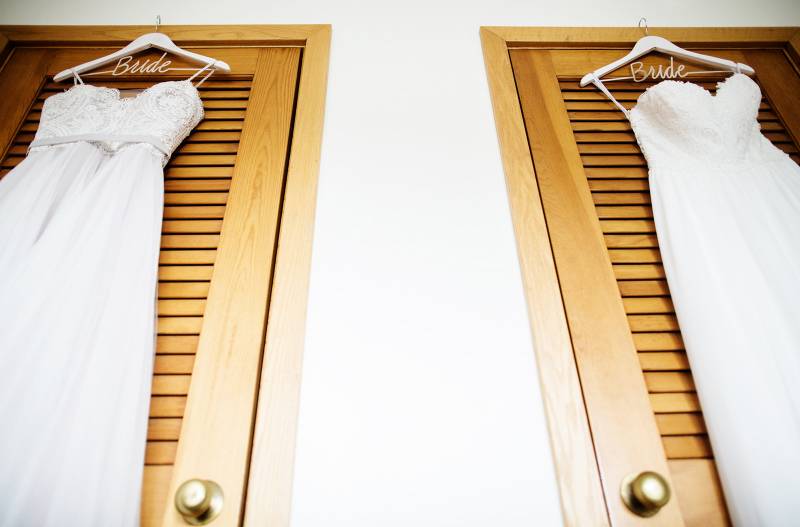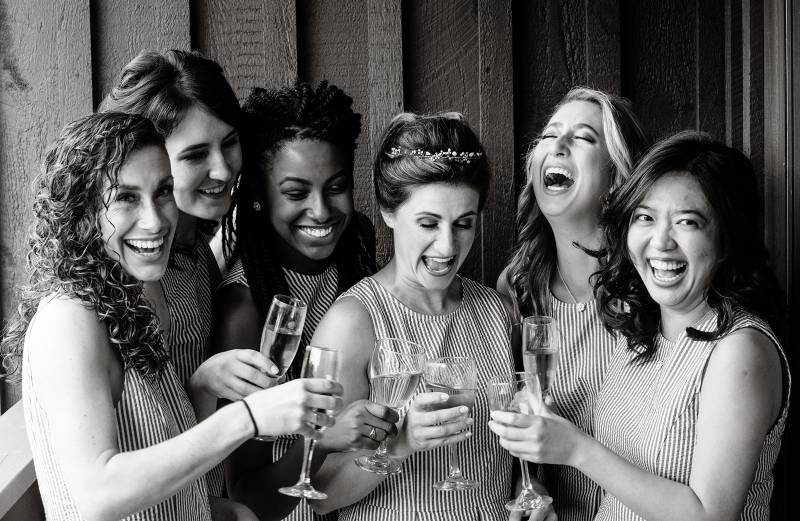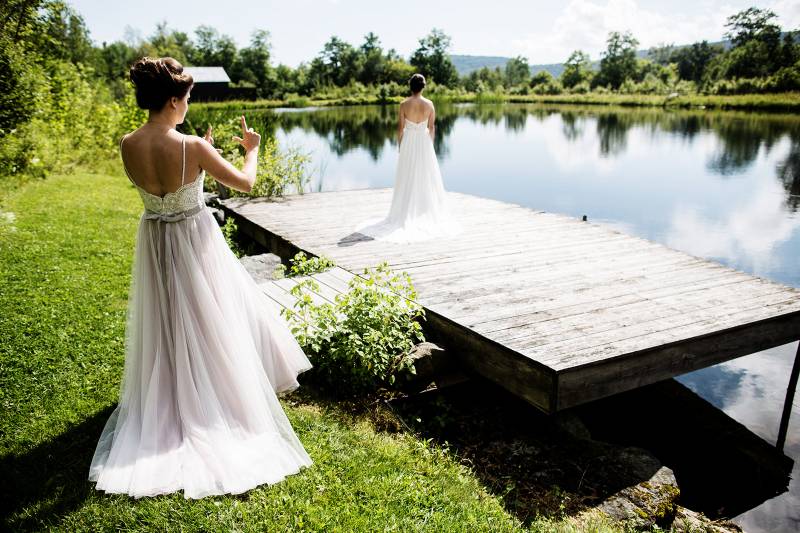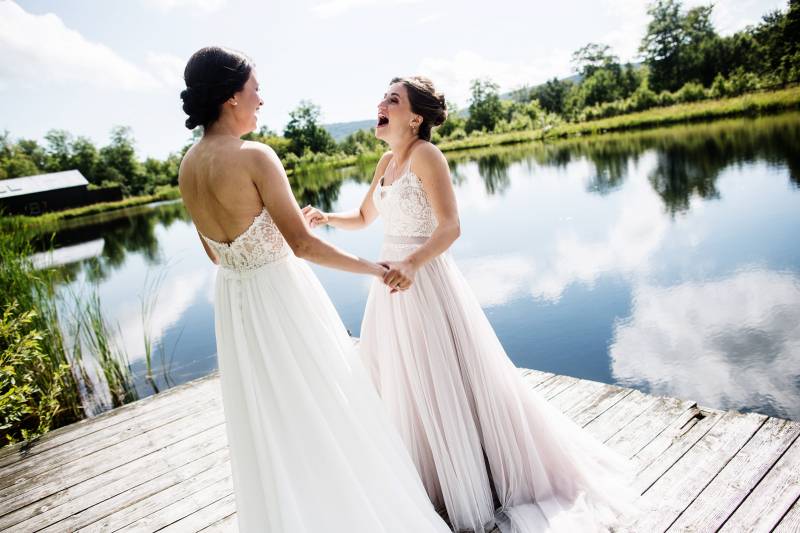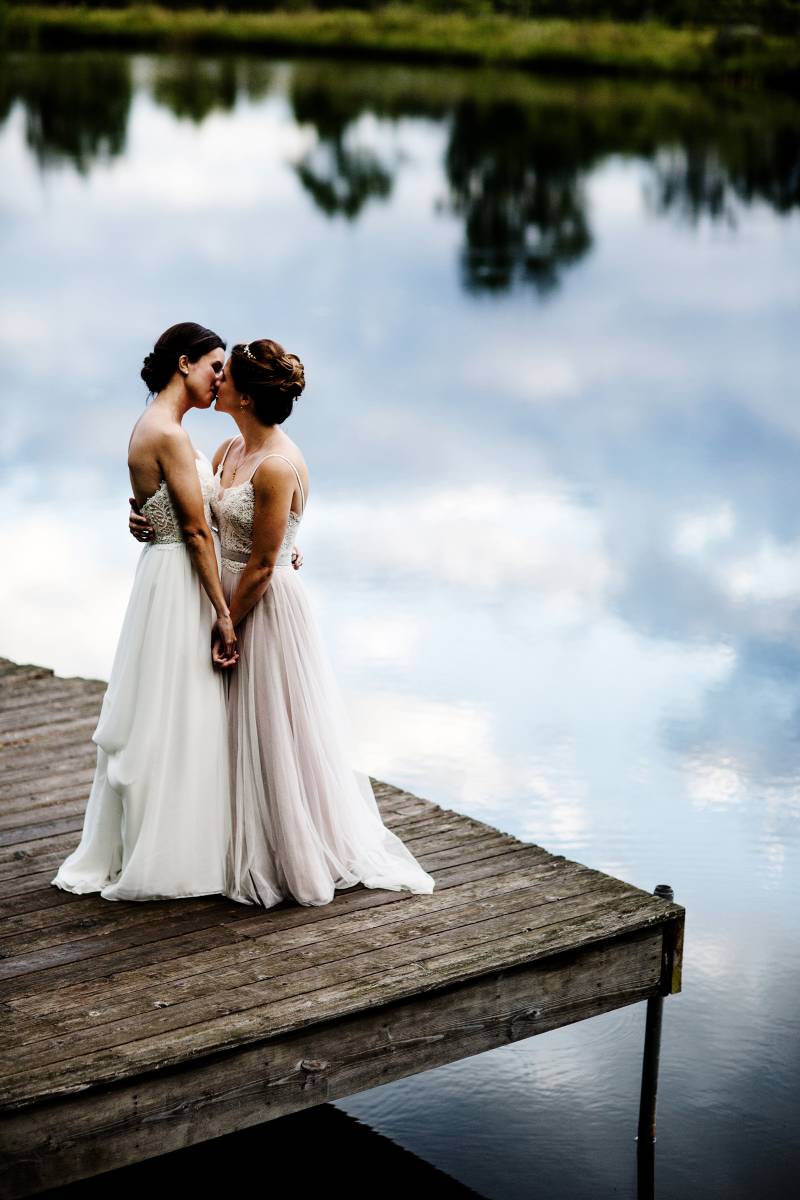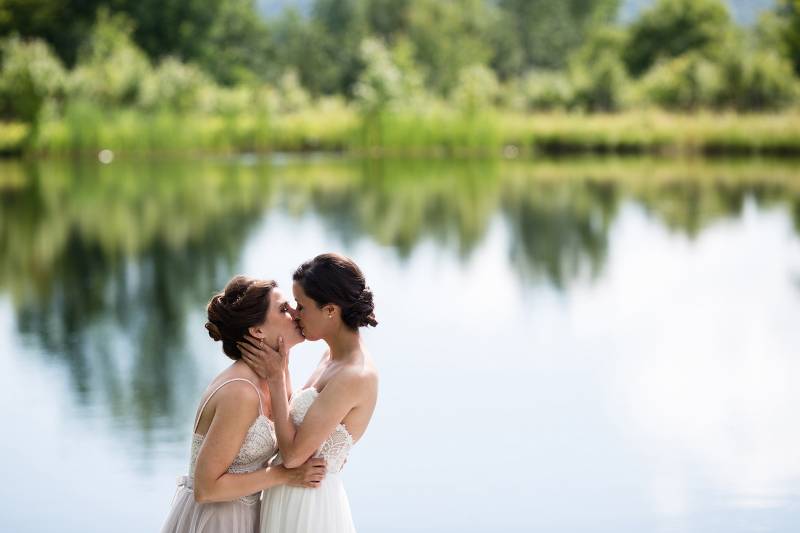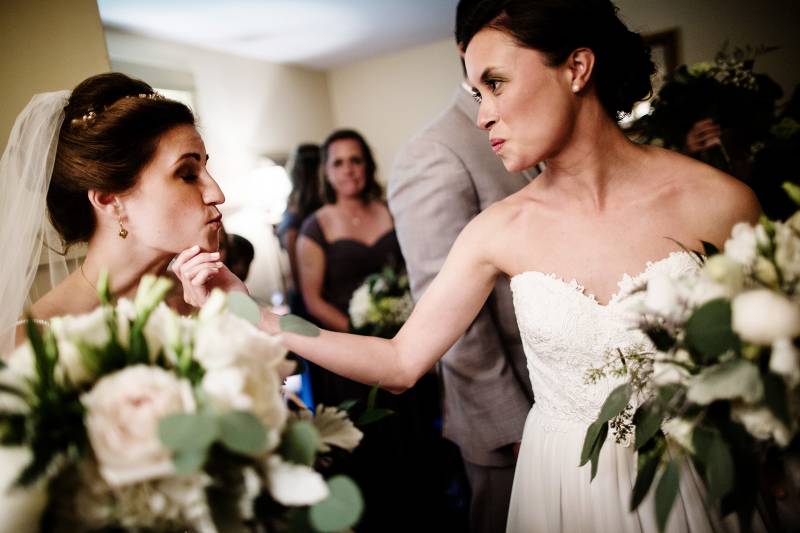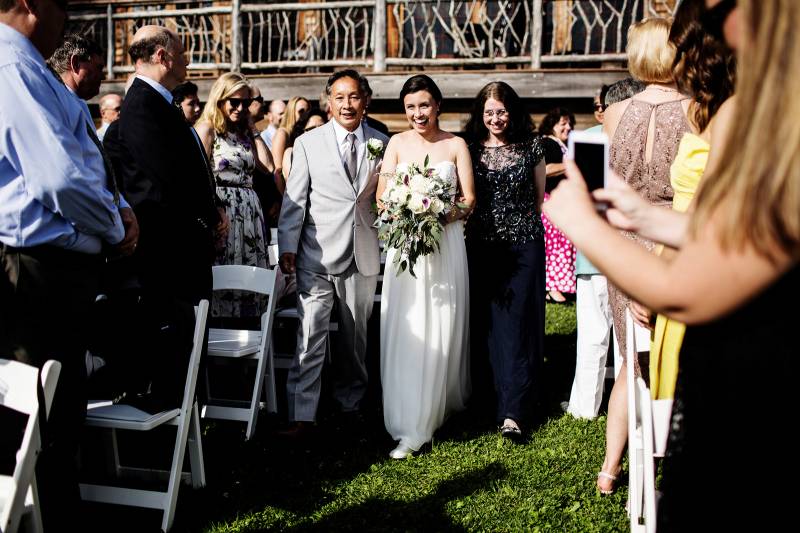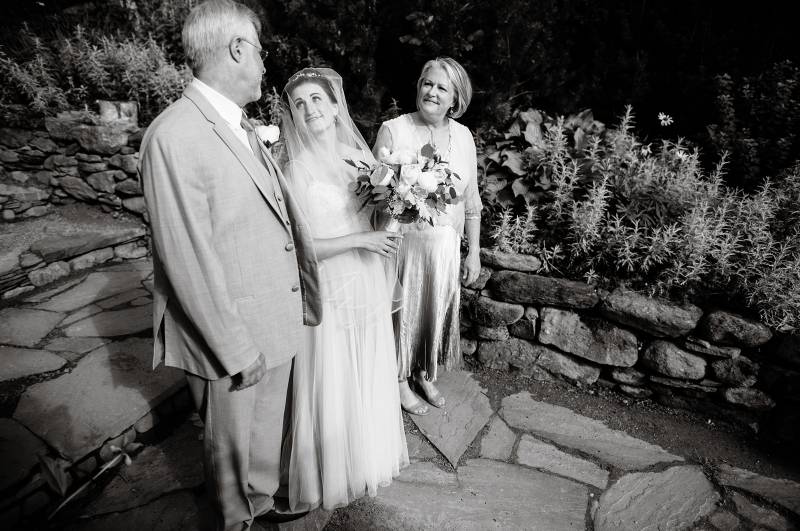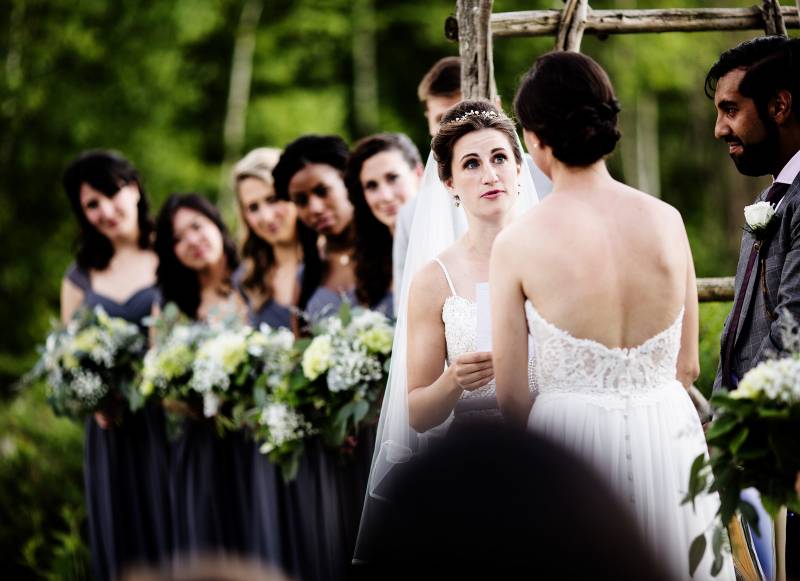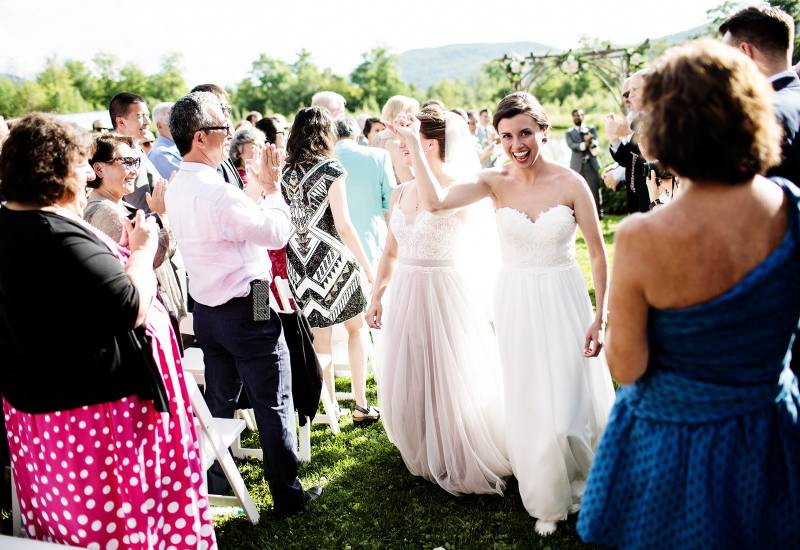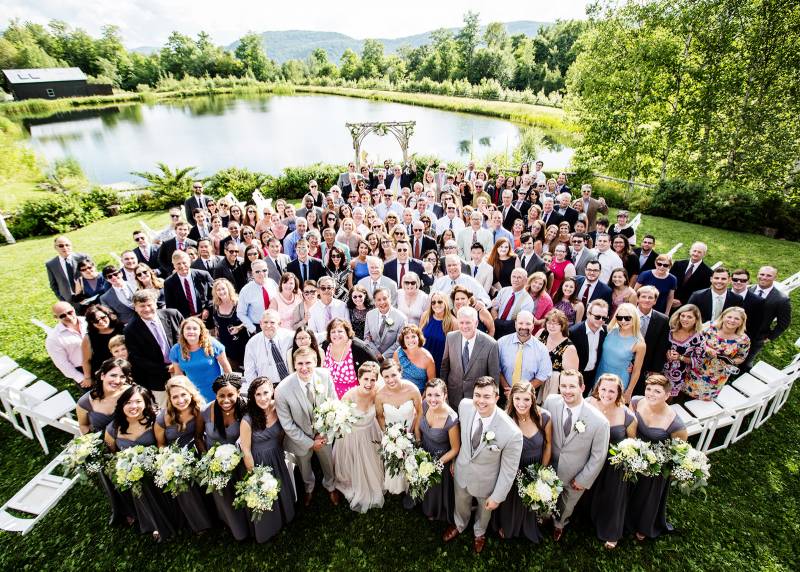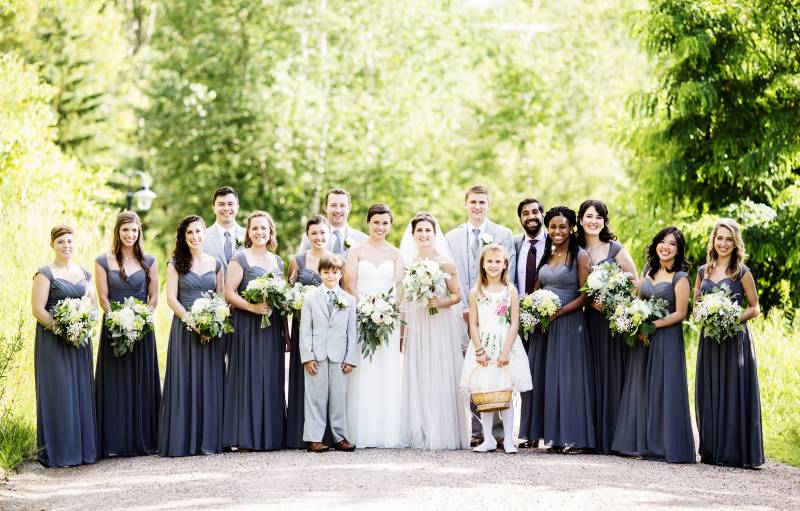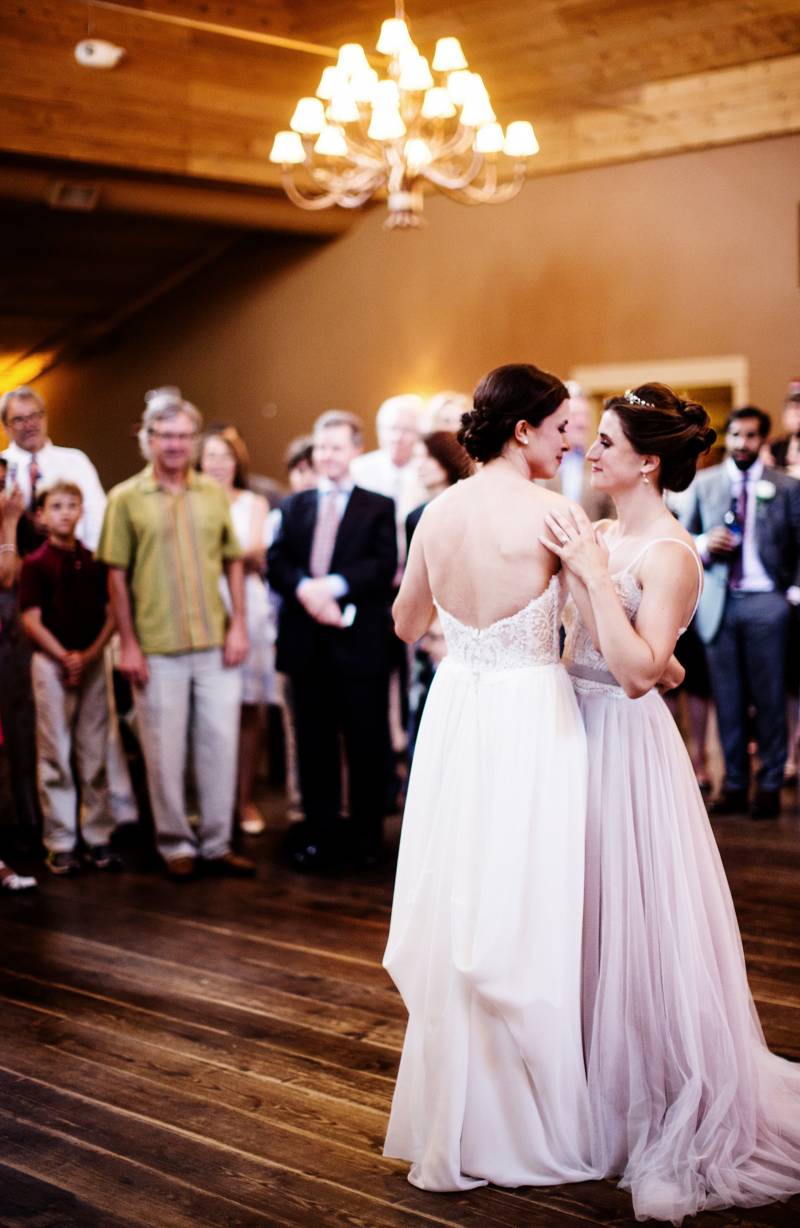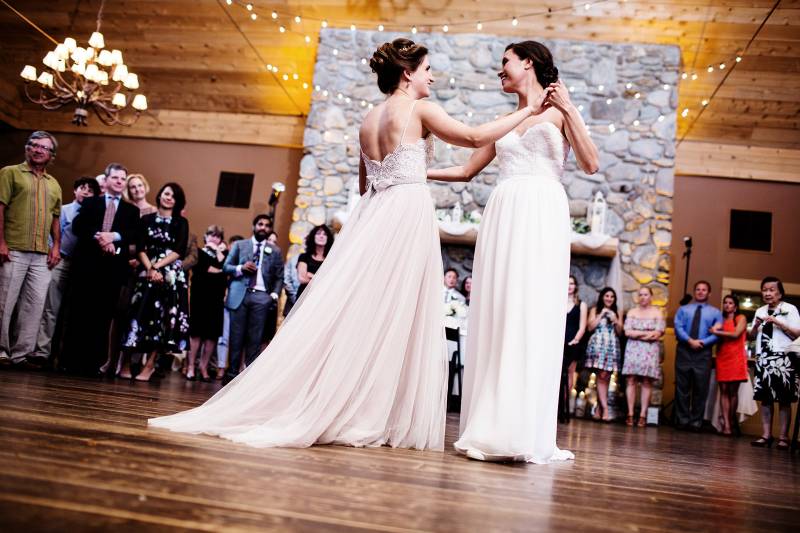 Congratulations, Mel & Ali!