Ashely and Nick loved the idea of sitting around a fire with their family and friends to celebrate their wedding; so that's exactly what they did! Their intimate, laidback wedding at Sterling Ridge Resort featured their adorable fur babies (Sami and Jago), a campfire (with s'mores, of course), and plenty of time hanging out with loved ones (including Ashely's first ever keg stand!).
In addition to wanting the weekend to be fun, the couple also wanted it to be eco-friendly. They used compostable plates and cutlery, rented mason jars for drinks, and used recycled bottles for decor.
Ashely used her DIY prowess to make much of their decor. She even crafted the altar flower arrangement herself out of wooden flowers (which was featured in the Best of 2020 Microweddings and Elopements story).
Looking back on their day, Ashely says, "We had the most fun at our wedding!" Check out their gallery, captured by Jenna Brisson, below.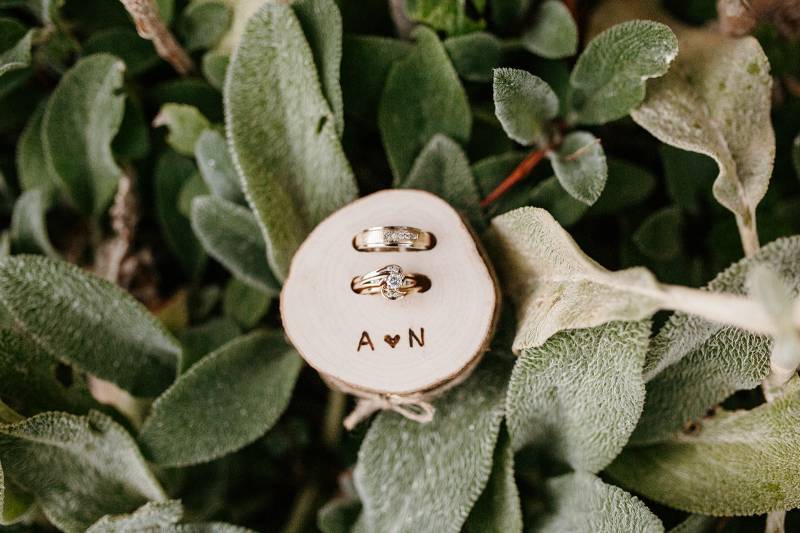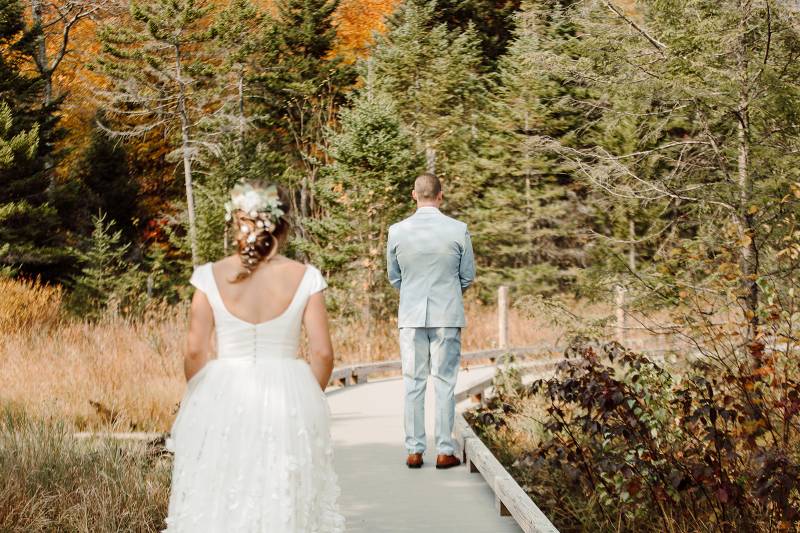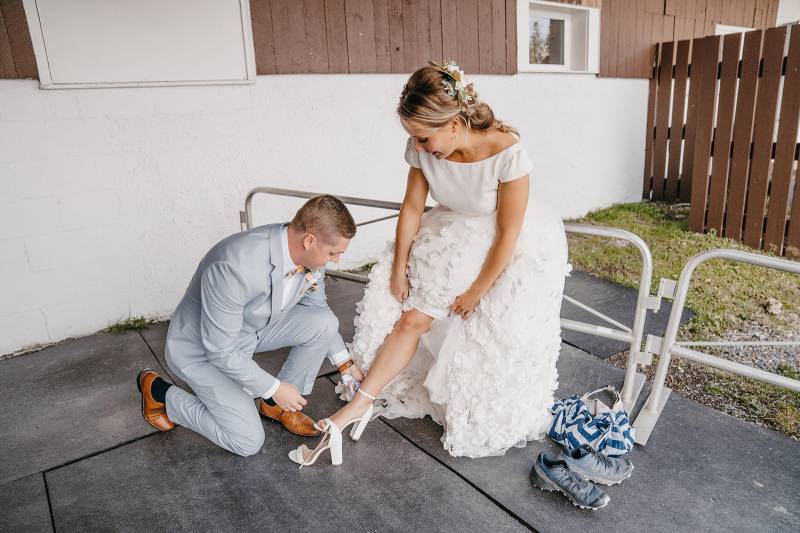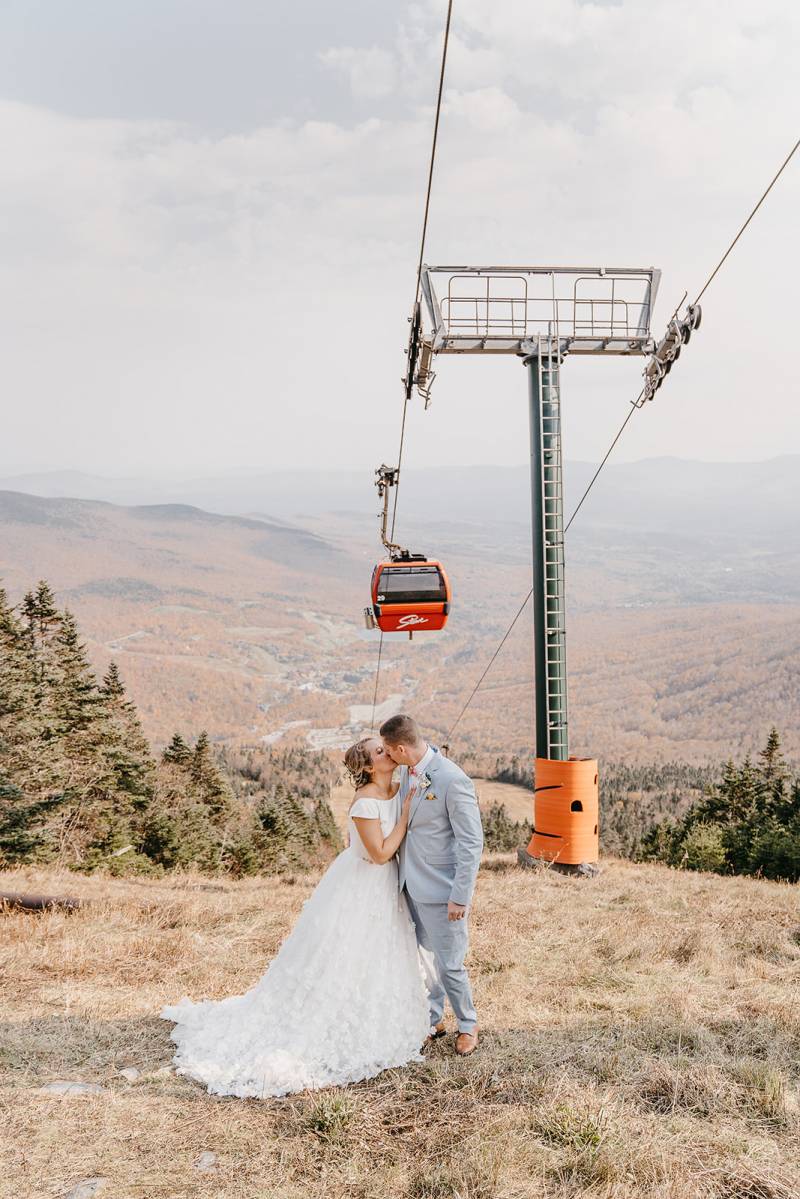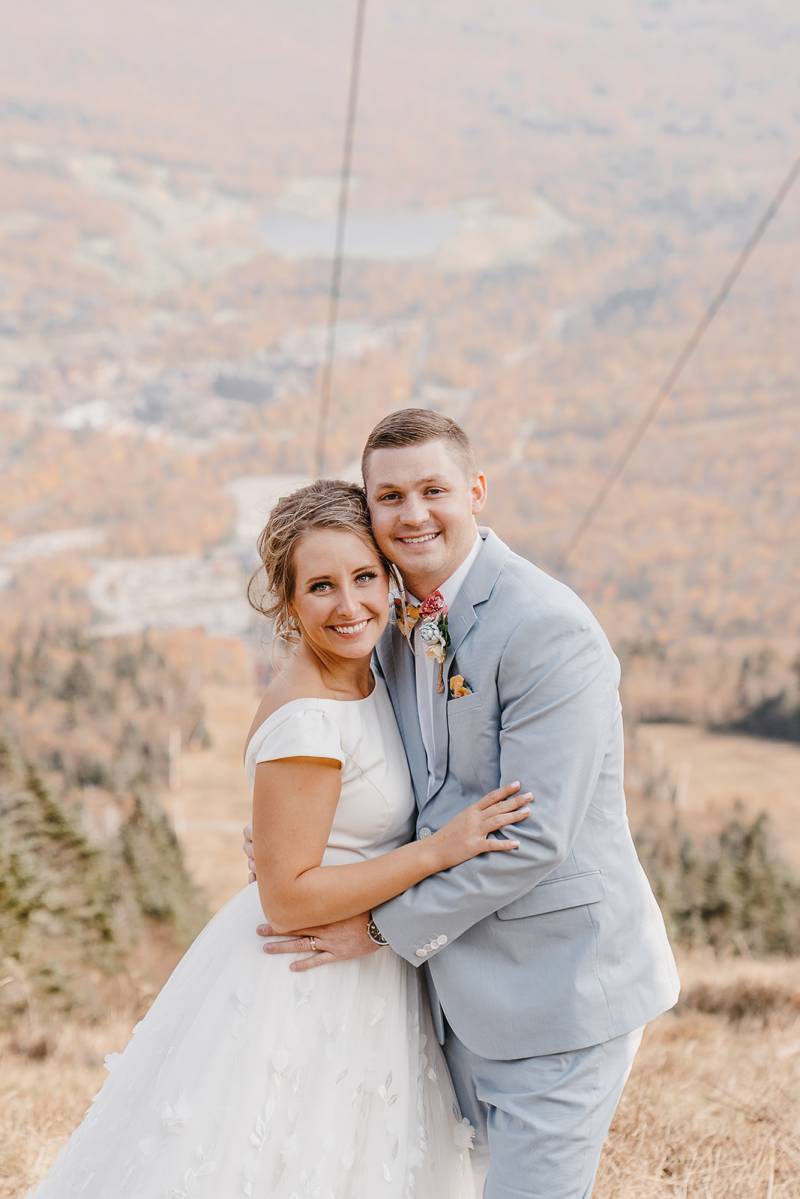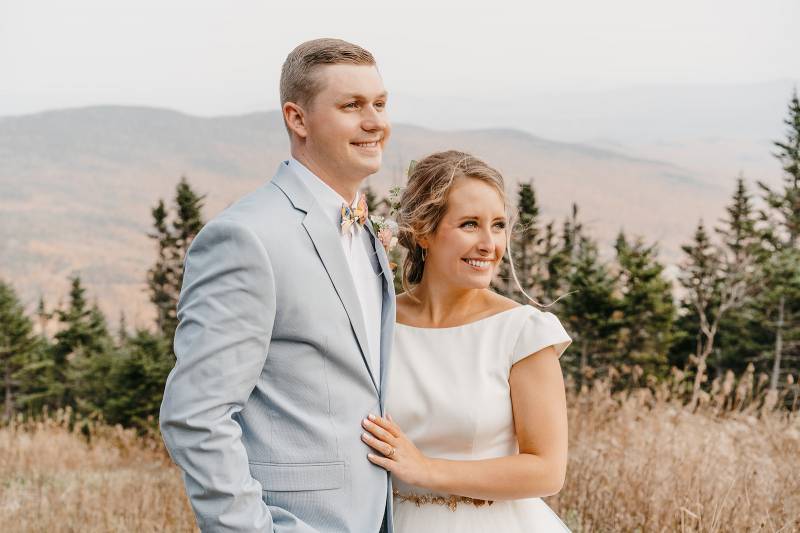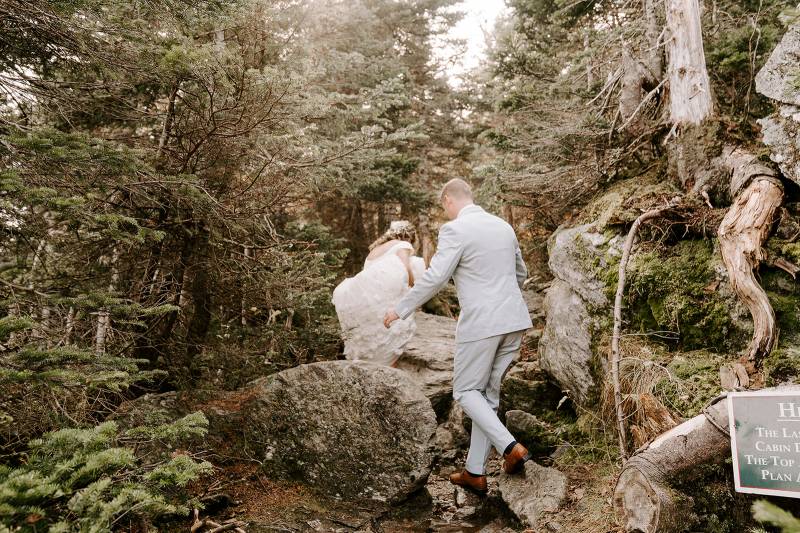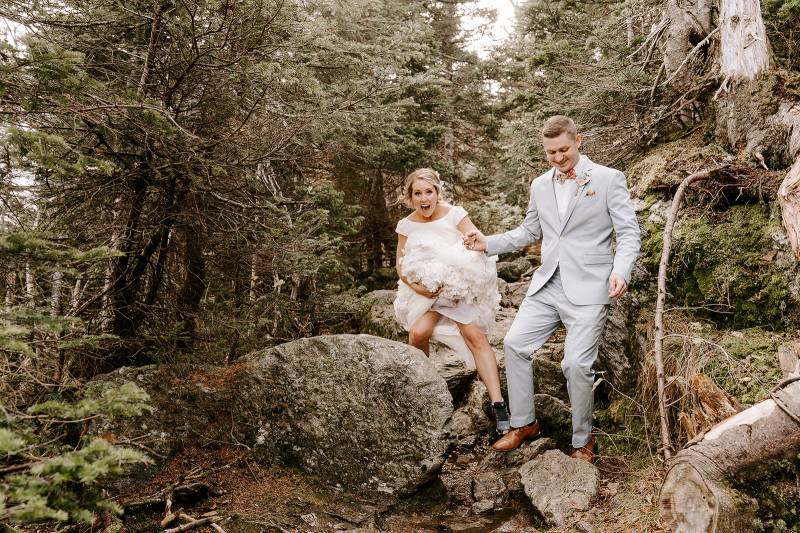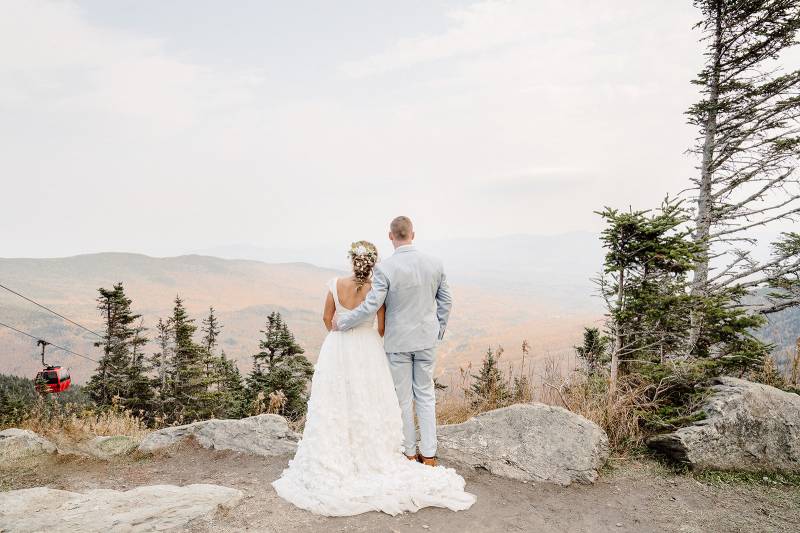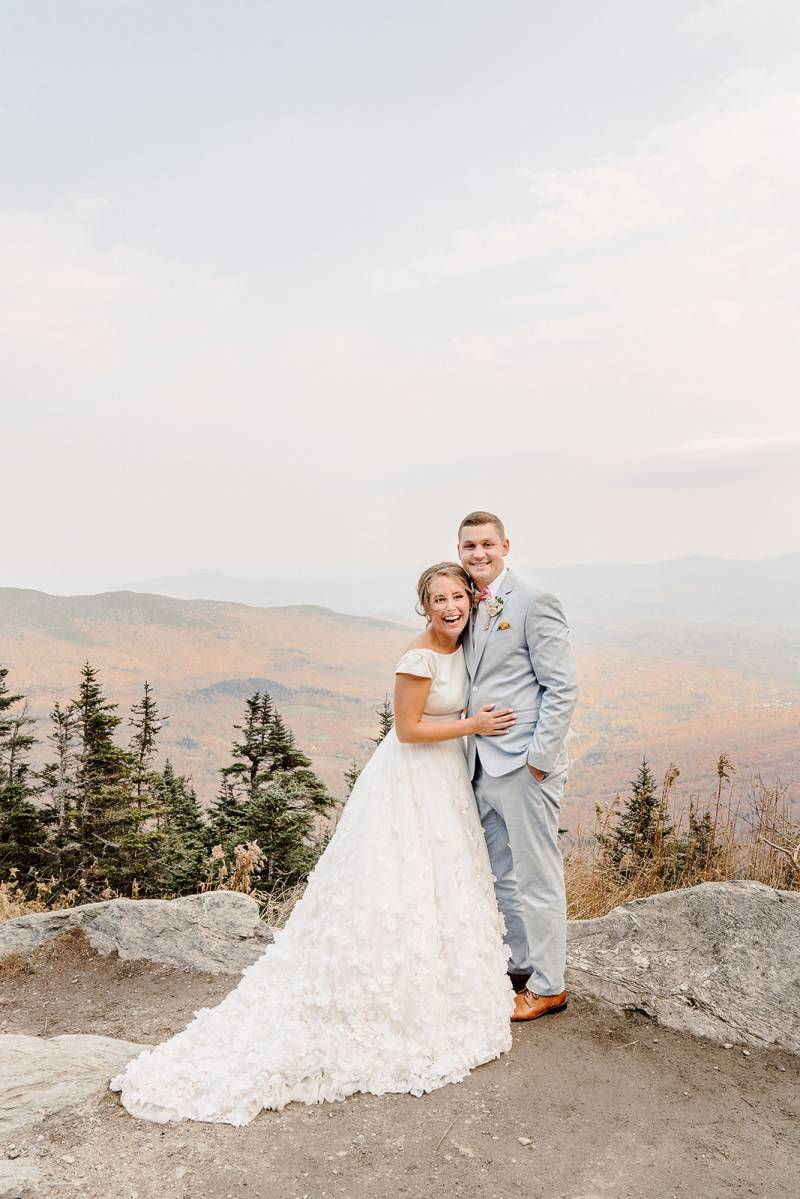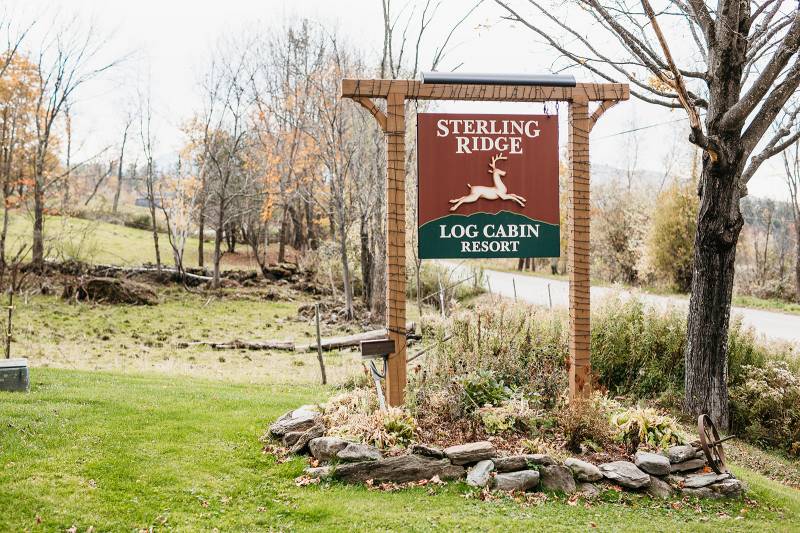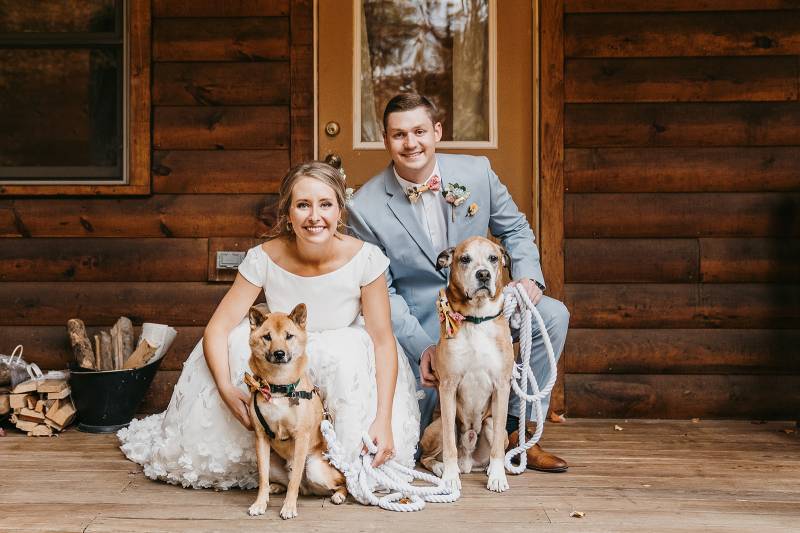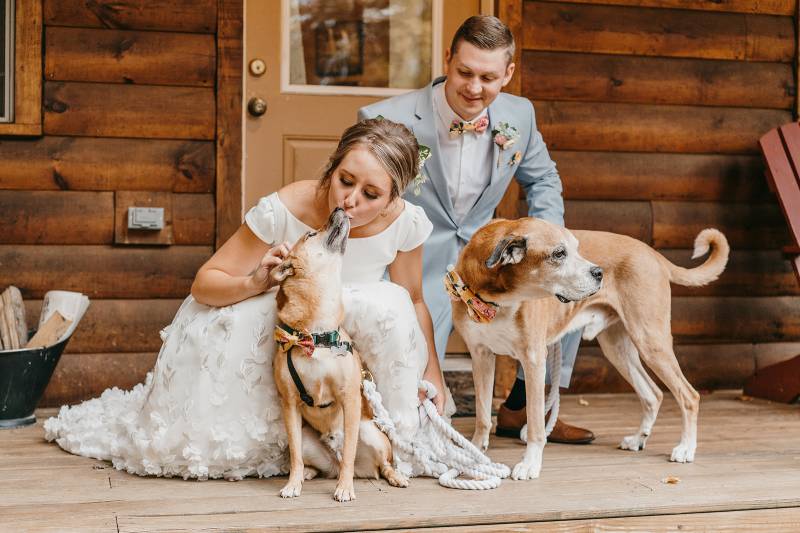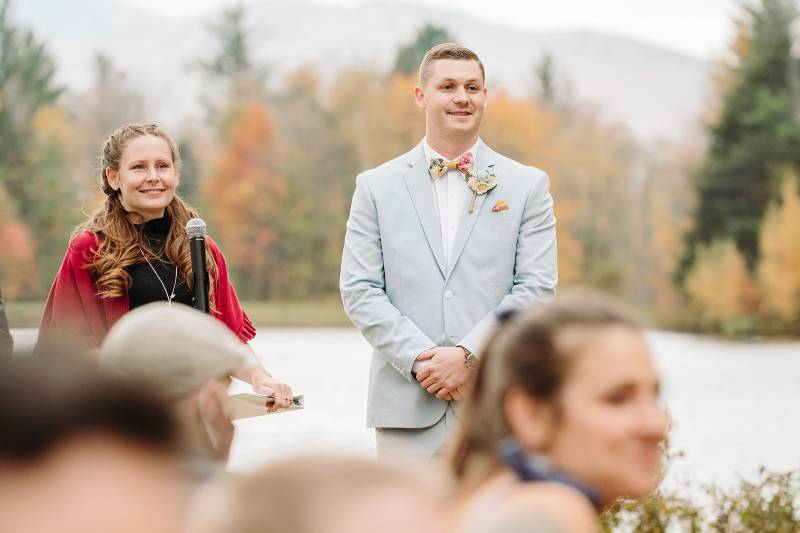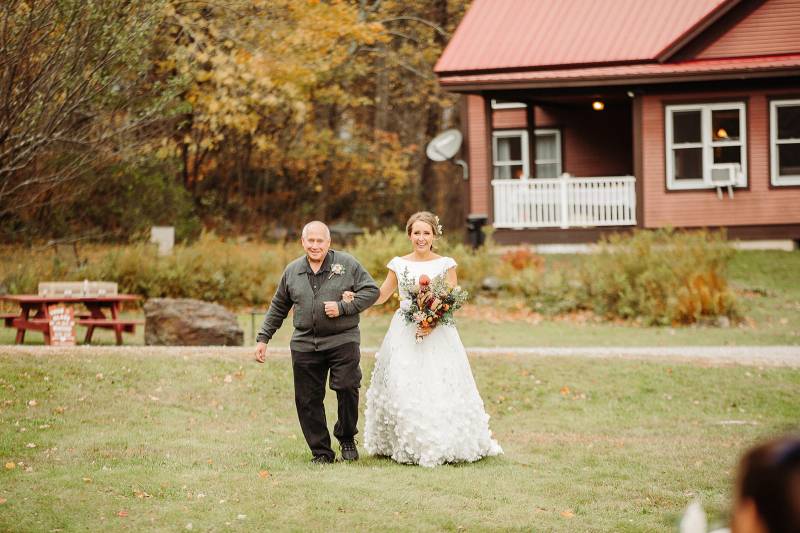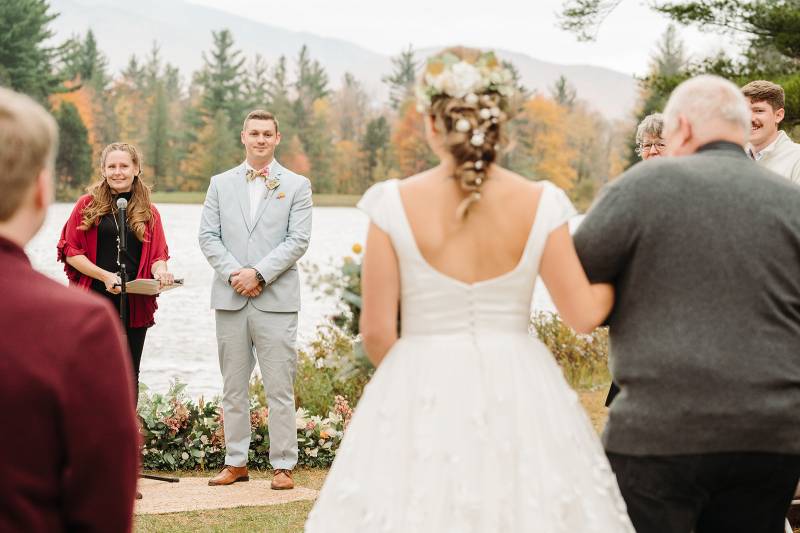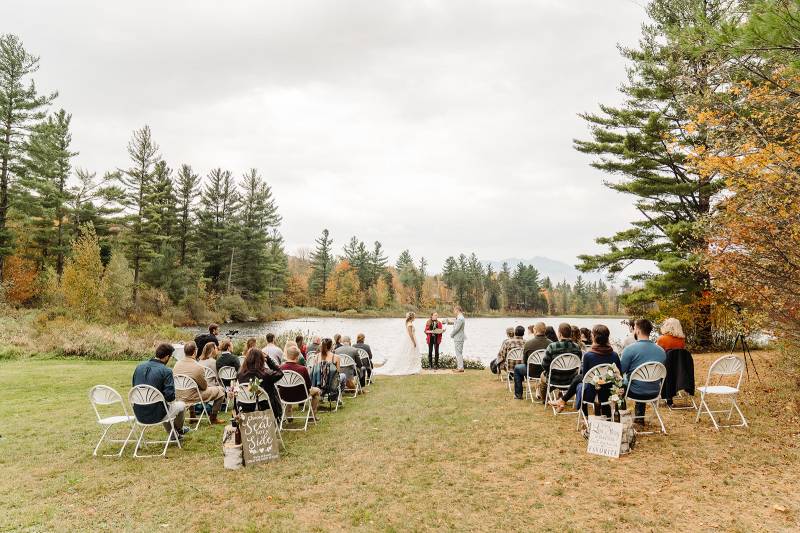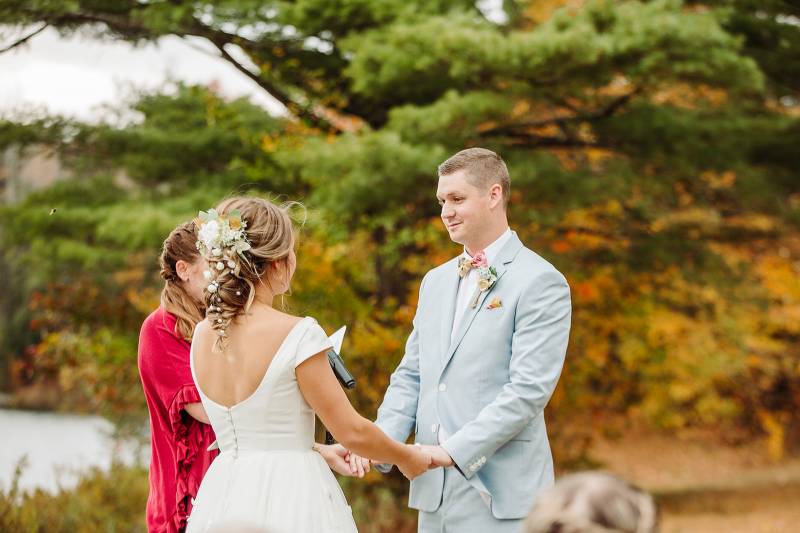 When asked what special moment stood out, Ashely had an immediate answer. "Nick and I both lost a parent (my mom and his dad). "During the ceremony it was very windy, and you could hear thunder every few minutes! But, when Nick and I went to light candles in memory of our parents, the wind and thunder stopped. It was calm. To this day, I get goosebumps thinking about that moment."