Every season has its own unique beauty, but there is something special about autumn in Vermont. For Lauren and Joe, the season offered the perfect backdrop to their October wedding the Barn at Boyden Farm (Cambridge). "We wanted friends and family, especially those who had never been to Vermont, to experience the beauty the Green Mountains has to offer!" says Lauren. "Being late October, we were blessed with both foliage and snow capped mountains."
Lauren, originally from the Northeast Kingdom, and Joe, who grew up skiing in Vermont, met in Atlanta through mutual friends. They said it was a no-brainer to celebrate their wedding back in the state they both loved.
Because of the early chill, guests were greeted with blankets, hand warmers and spiked cider to stay warm during the outdoor ceremony, which took place under an arbor built by the bride's dad with driftwood from her childhood home.
Some of the couple's favorite moments were in the quiet, small details of the day. Joe fondly remembers watching Lauren walk down the aisle, noting her veil glowed in the evening sun. Lauren says her favorite moment was the vows. "Joe had rescued two kittens for me a year before we got married," she explains. "and he had written his vows on a kitty card. I was so nervous, but when I saw the card, I couldn't help but smile and feel at ease."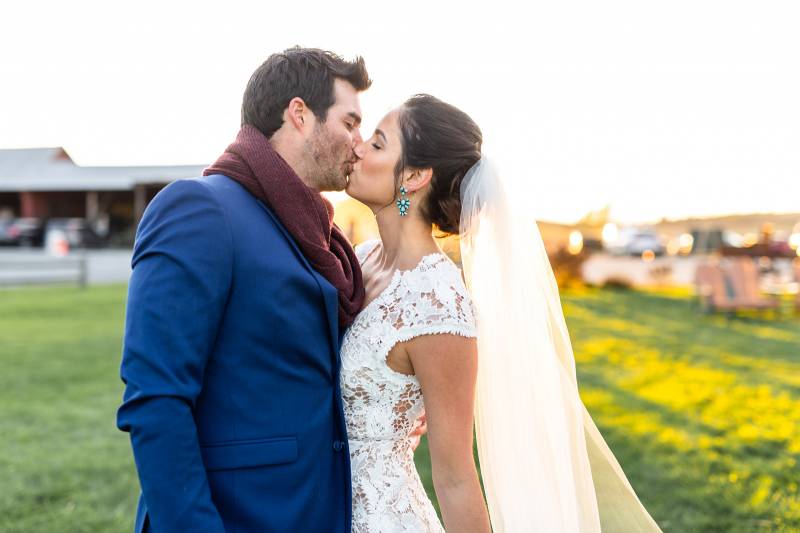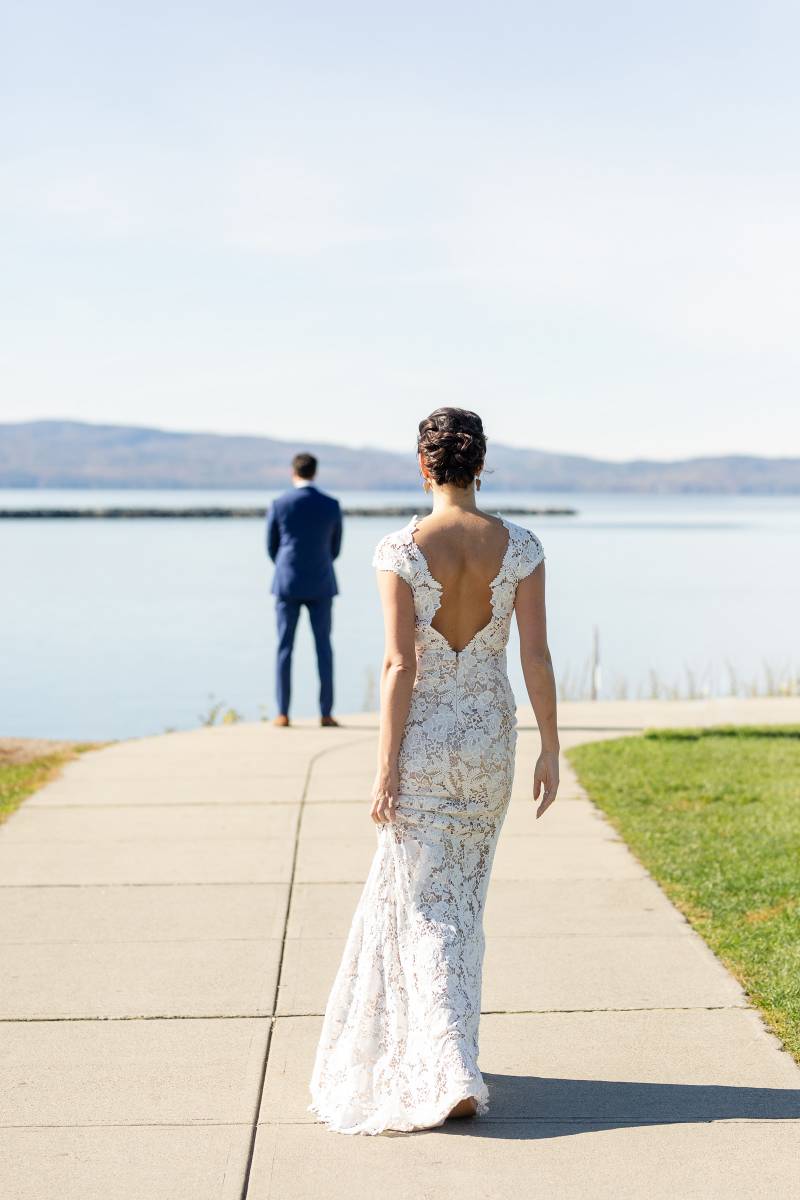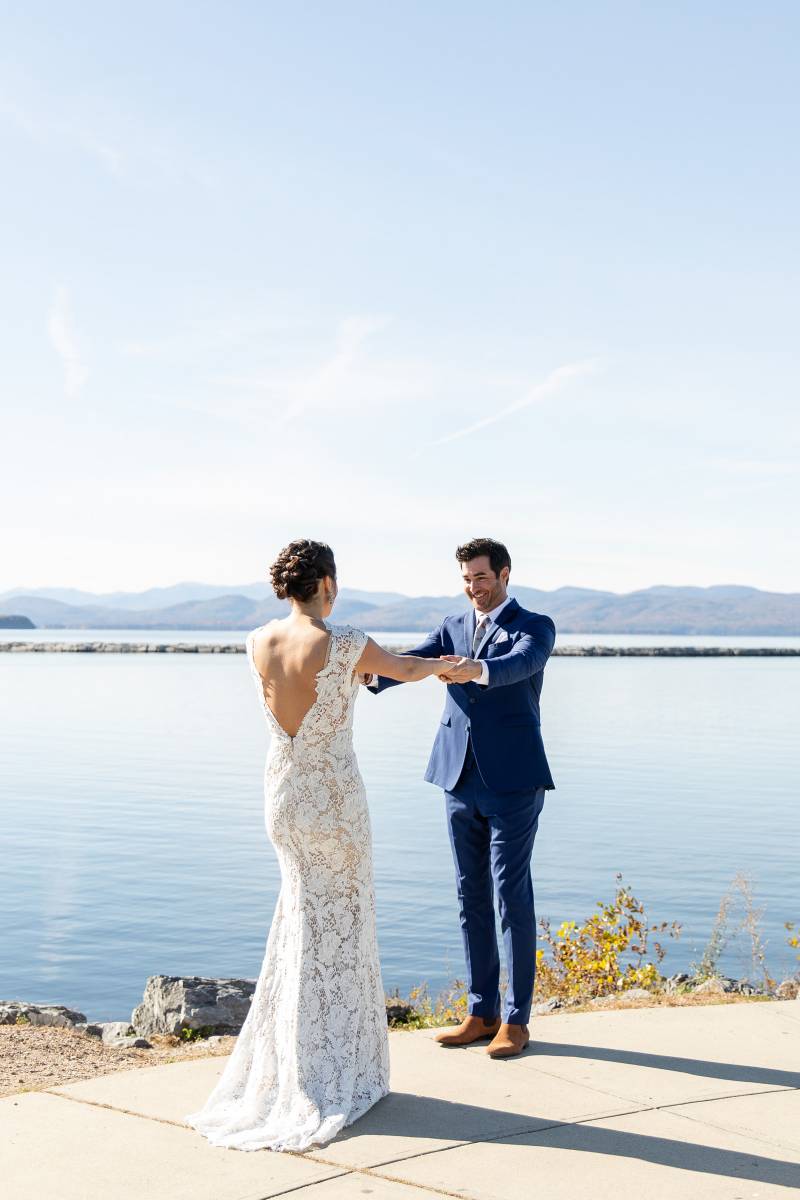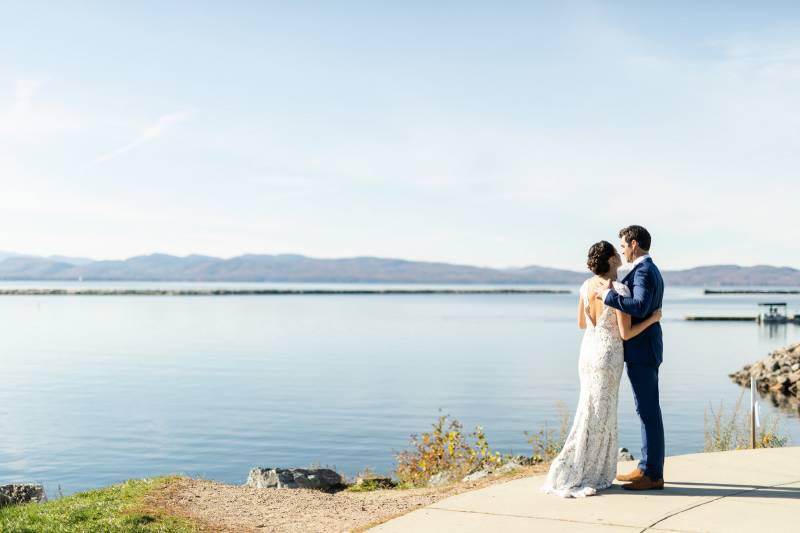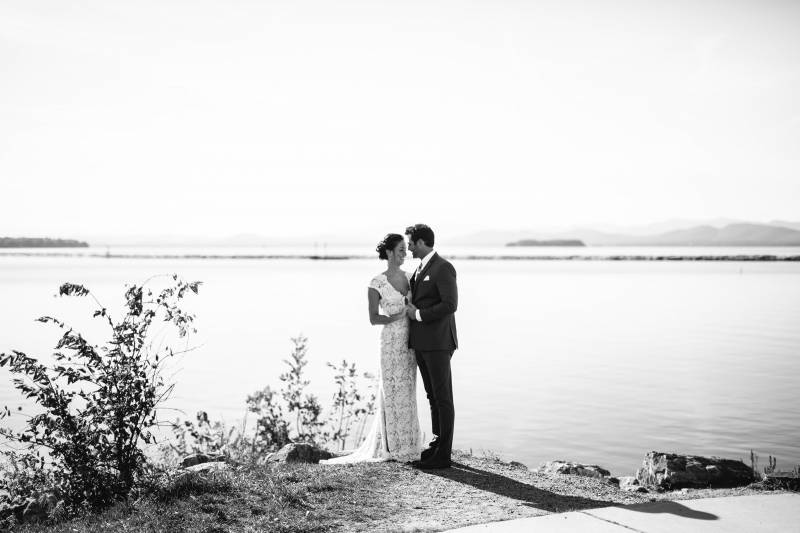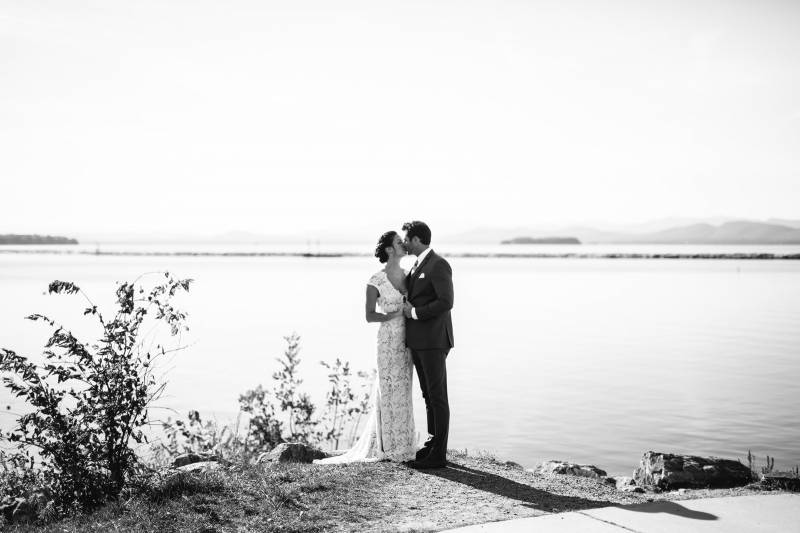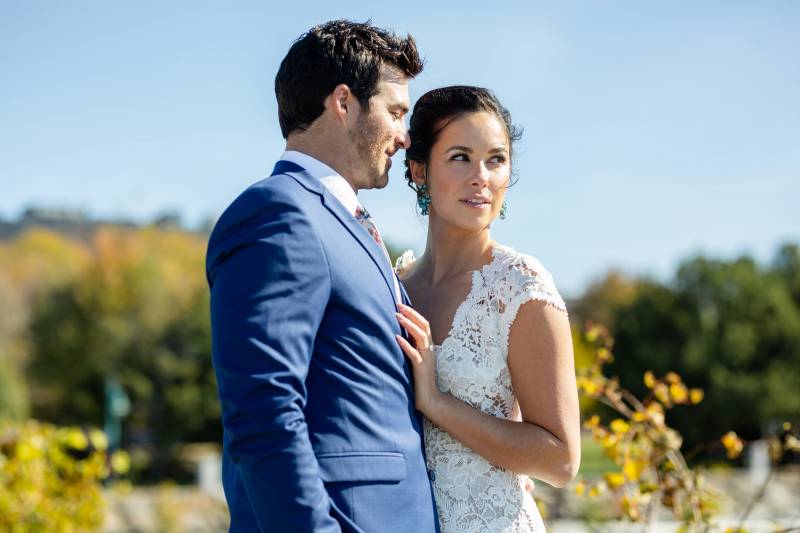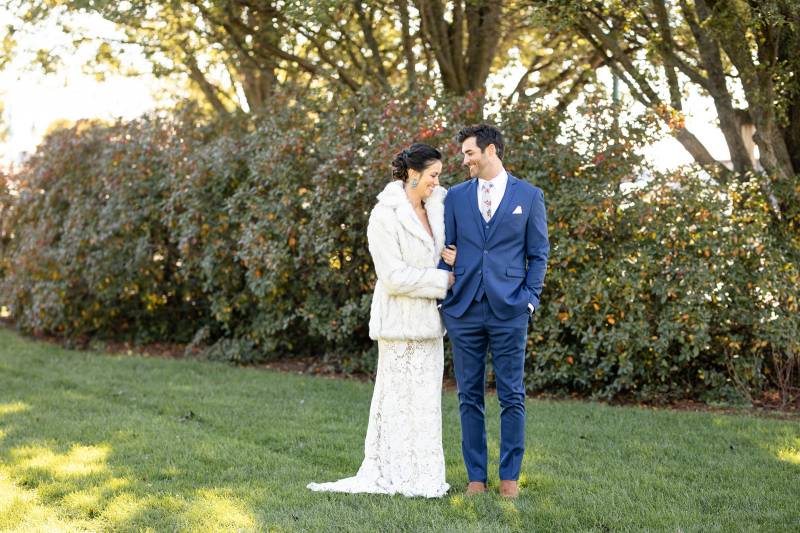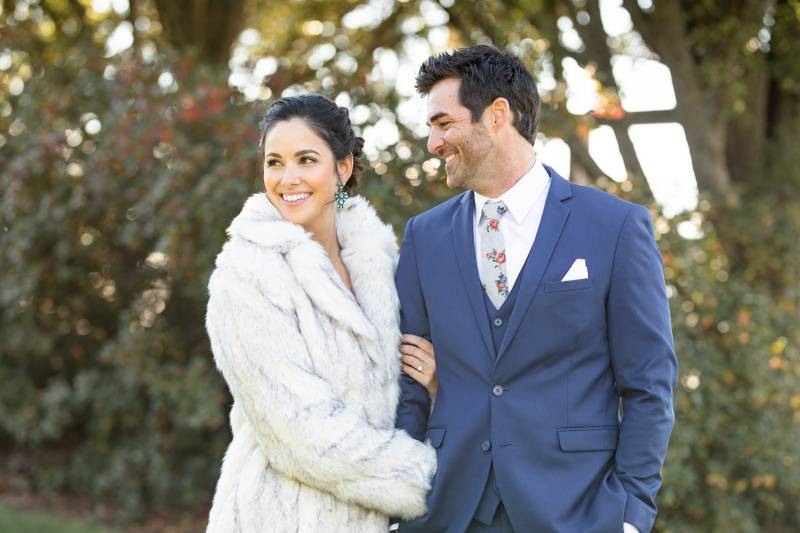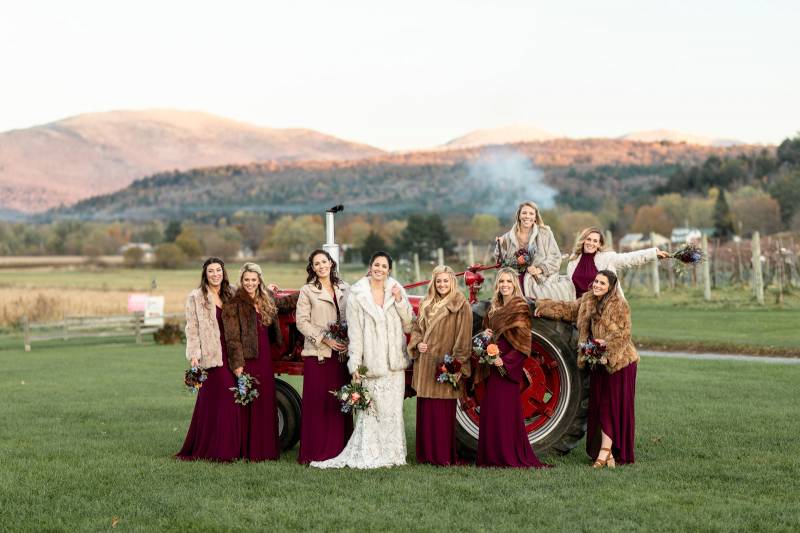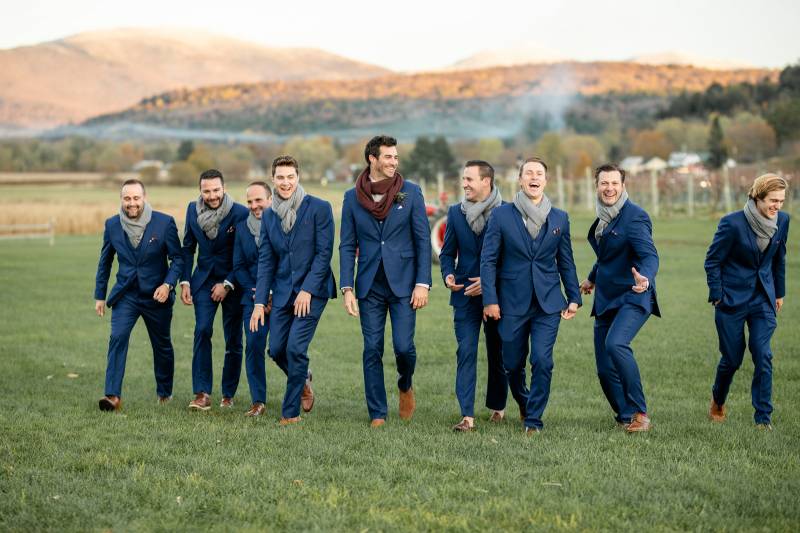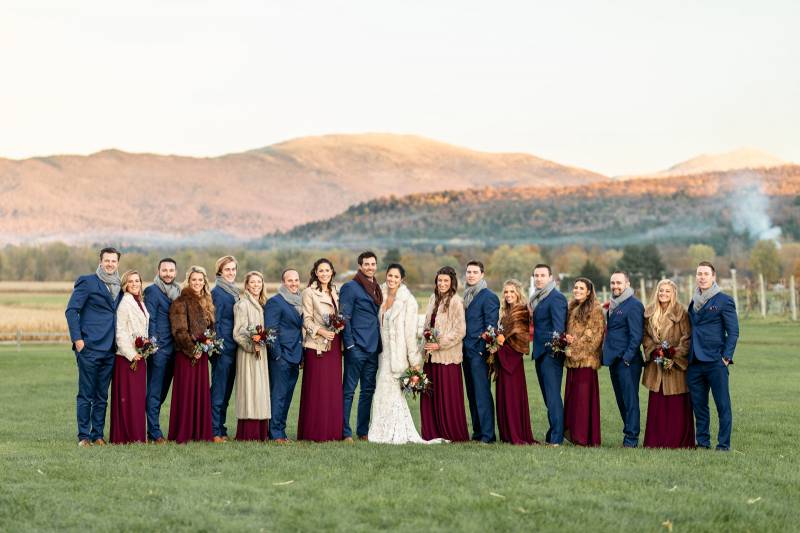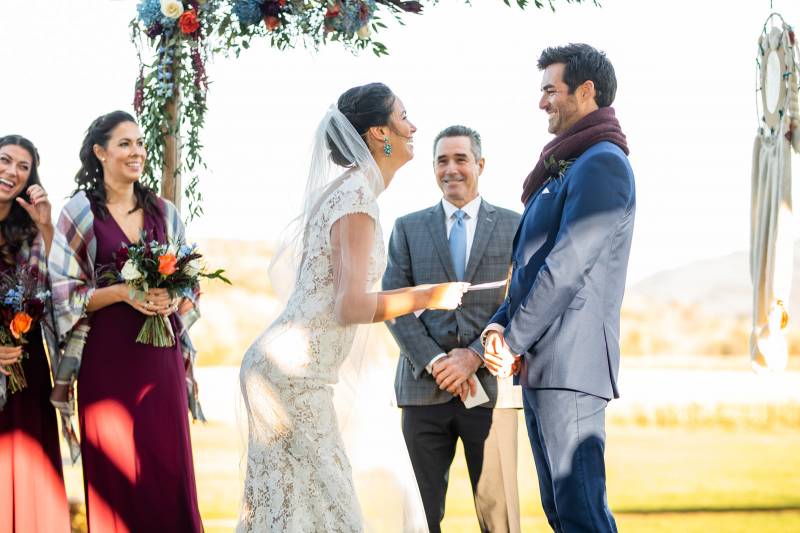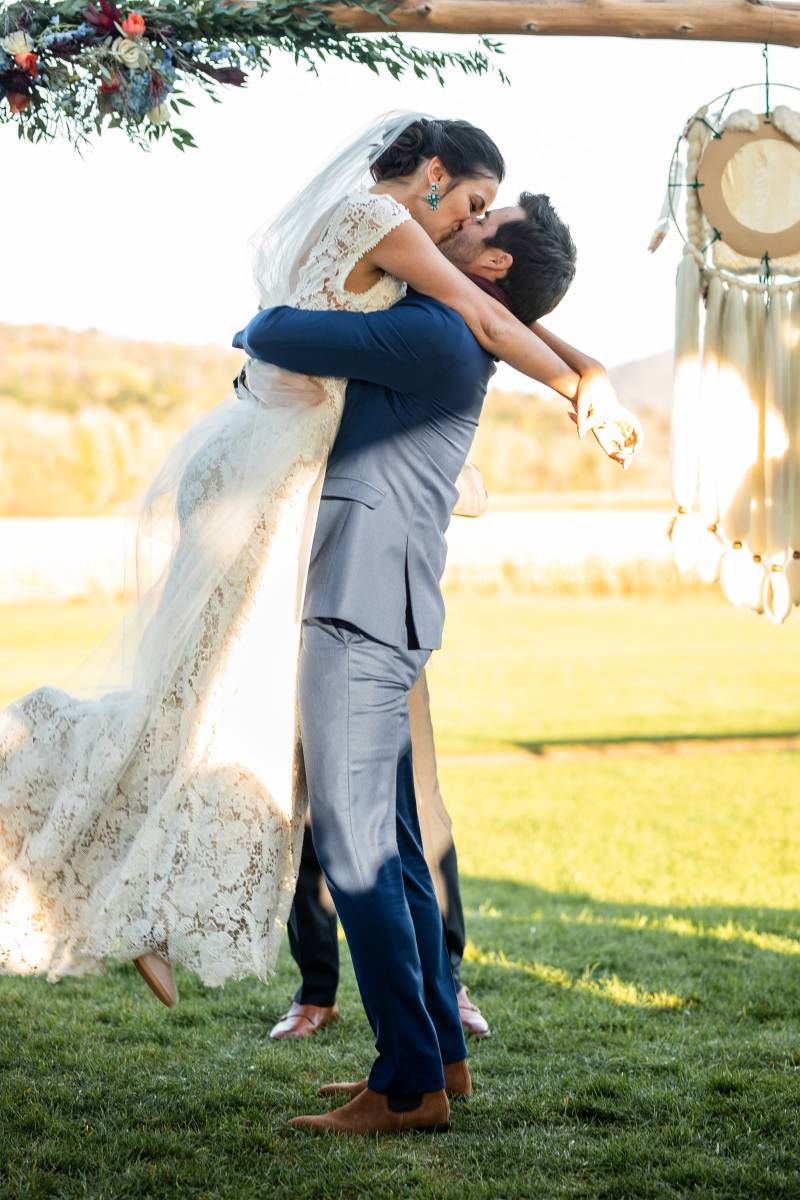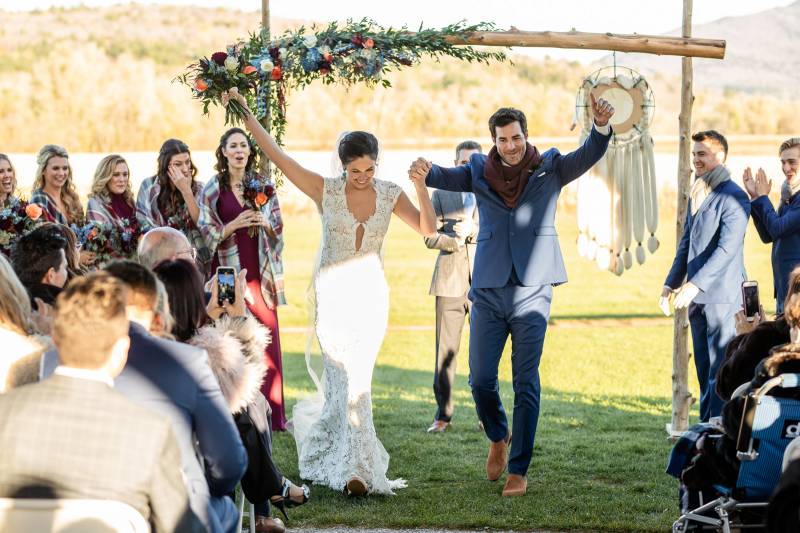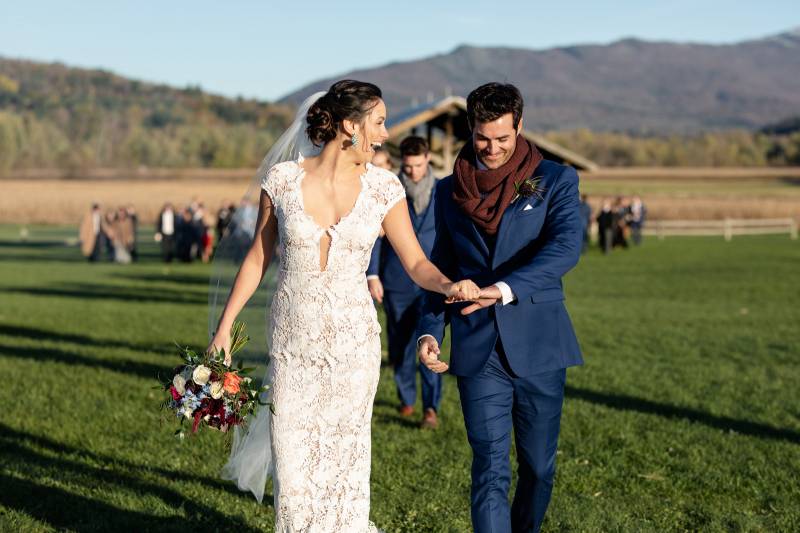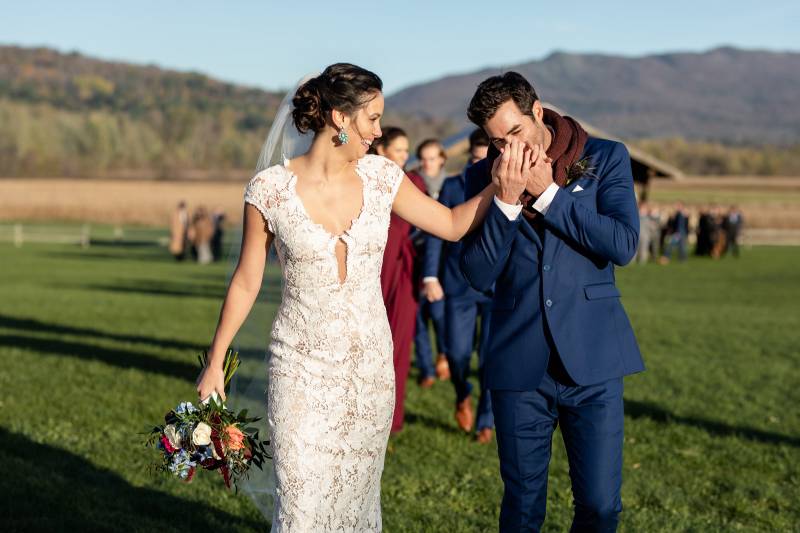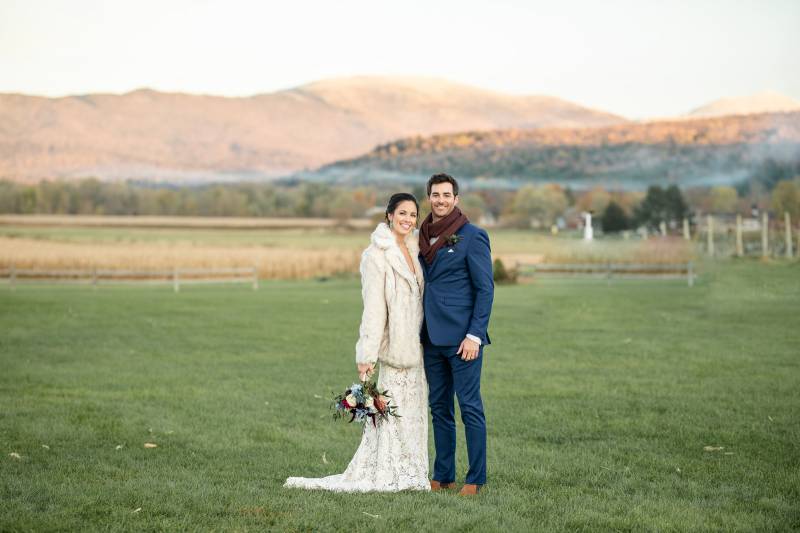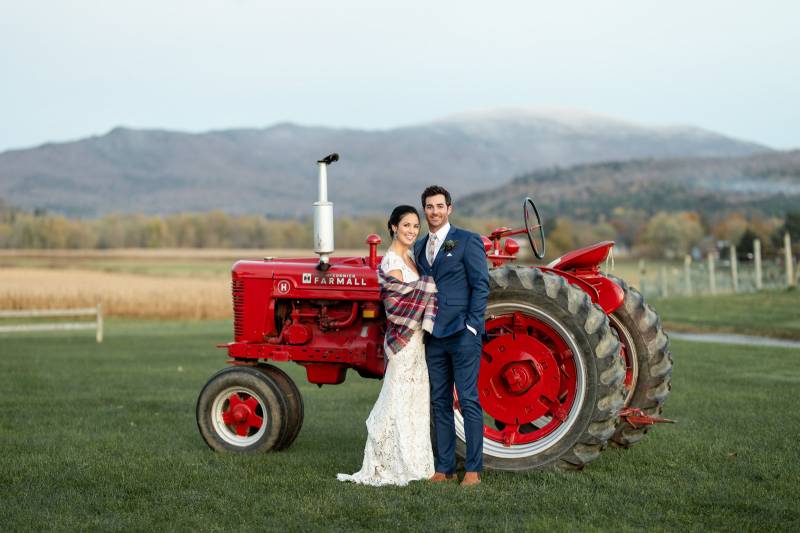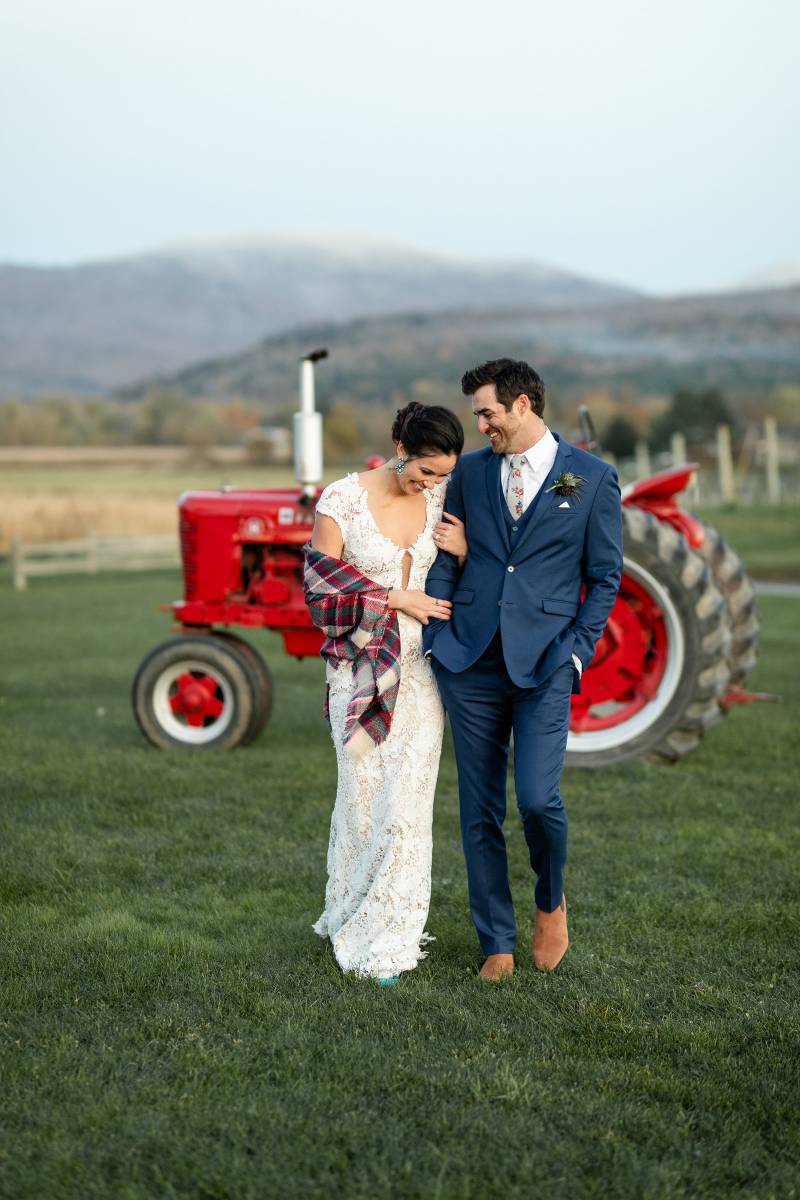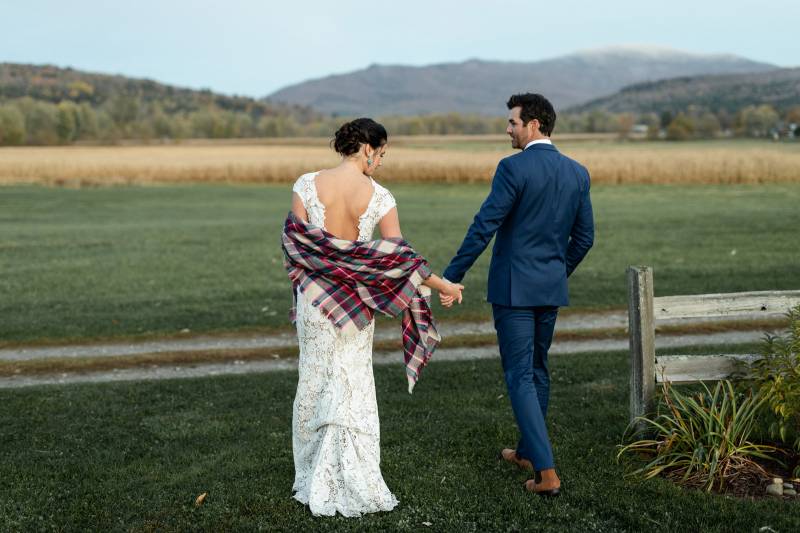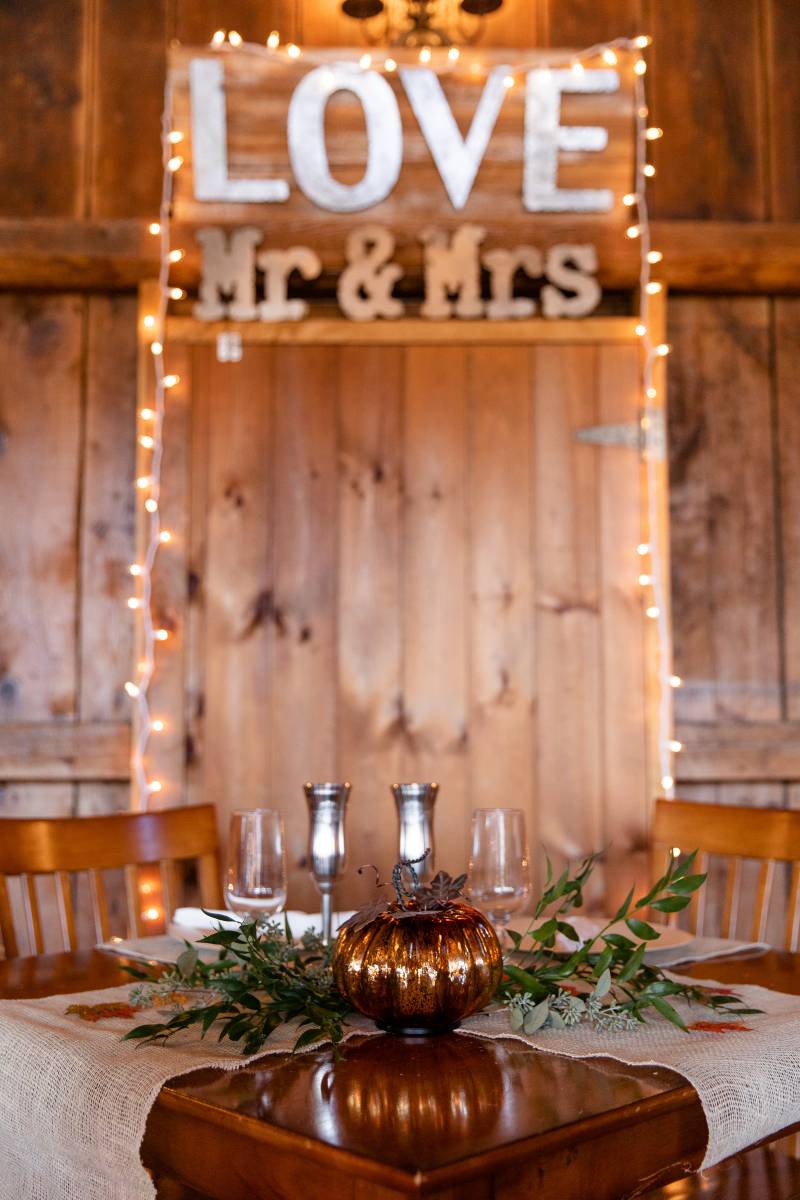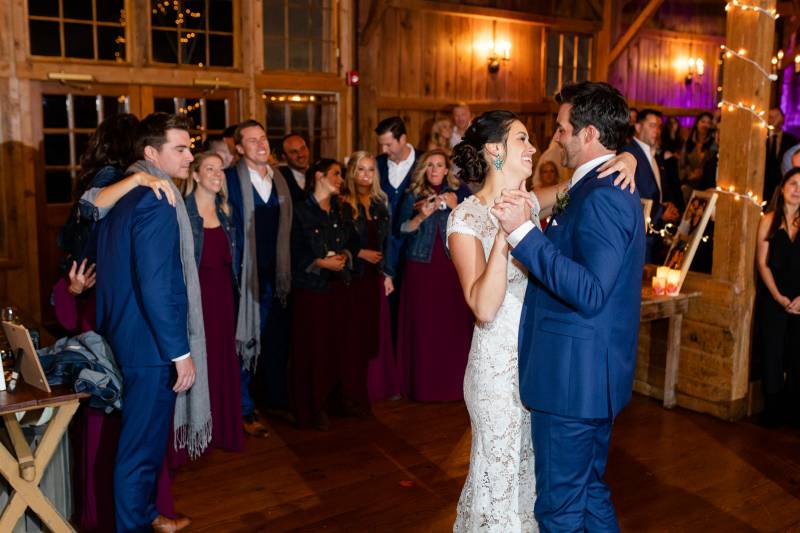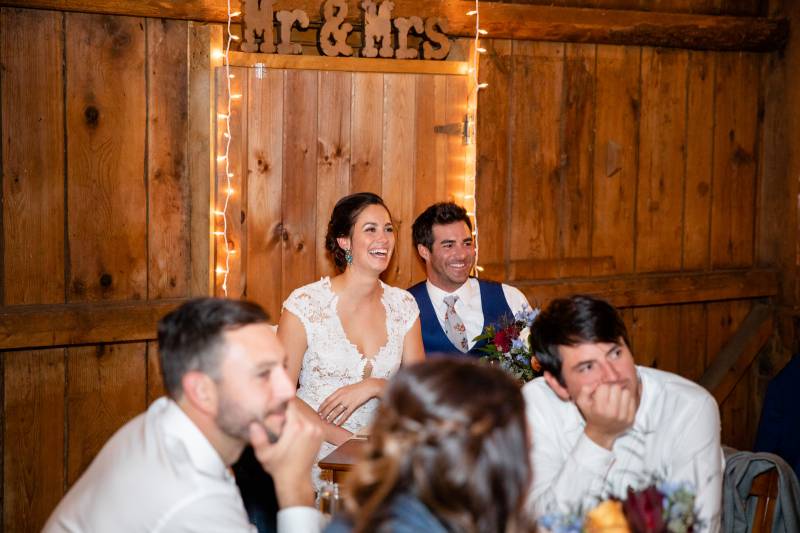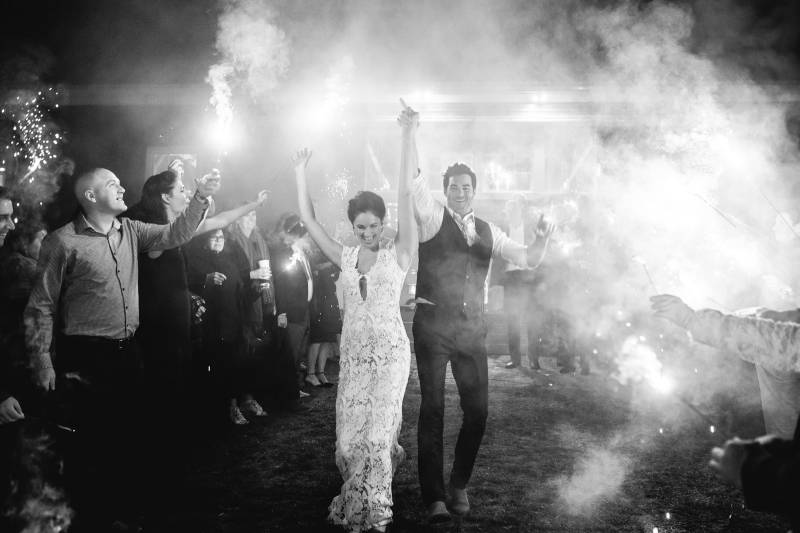 Congratulations, Lauren and Joe!