Jake and Andrew's Vermont engagement session is just a preview of the romance and fun their 2022 Vermont wedding is sure to bring. Their fun-loving engagement session was captured by Vermont wedding photographer GarrenTee Photography.
These grooms-to-be had a whirlwind, modern day fairytale romance. They met on a dating app, and they joke that within a week of meeting, "it was clear we were stuck with each other!"
Smiles, a golden sunset, and an epic champagne spray - this engagement photo shoot is packed with inspiration! Check it out below.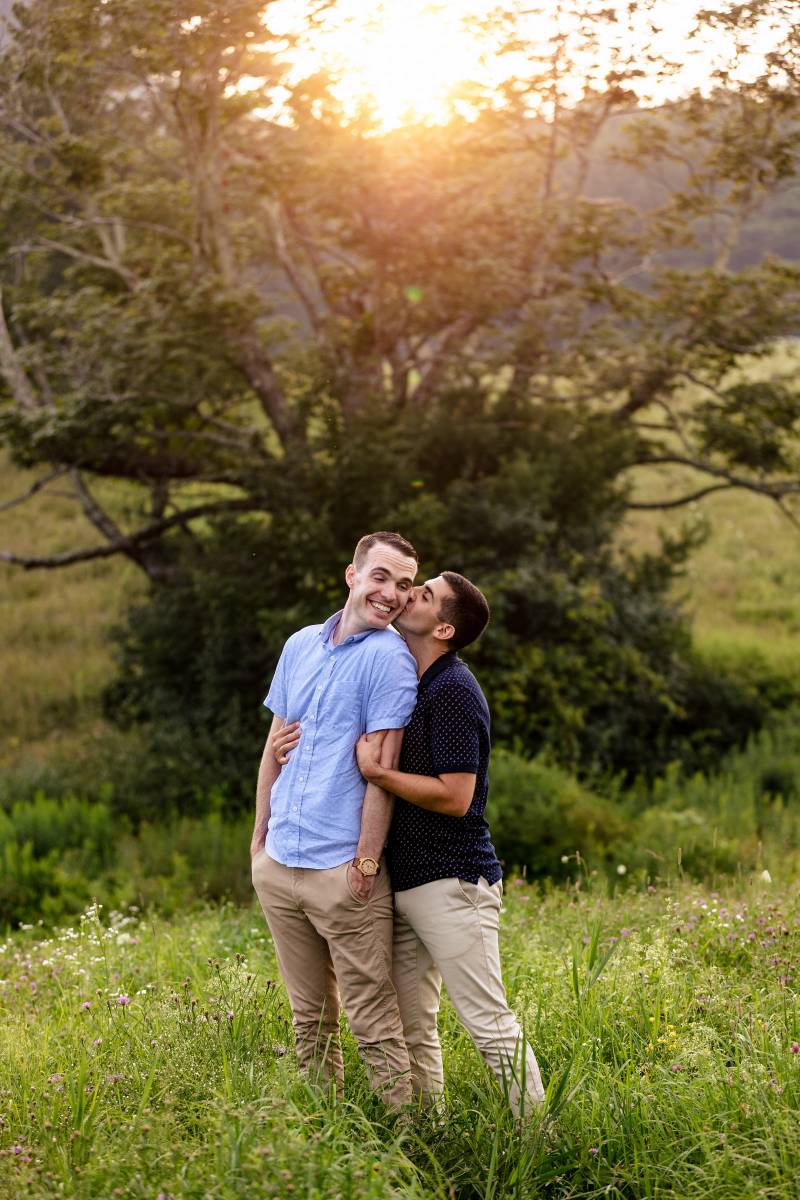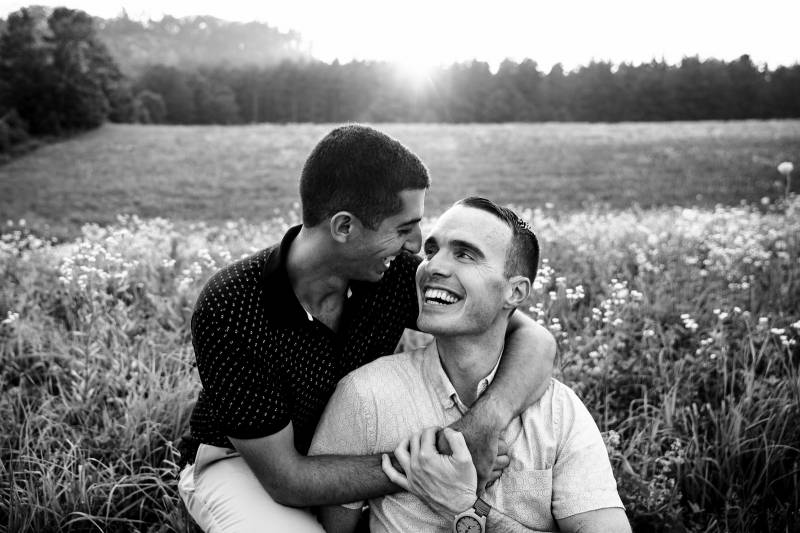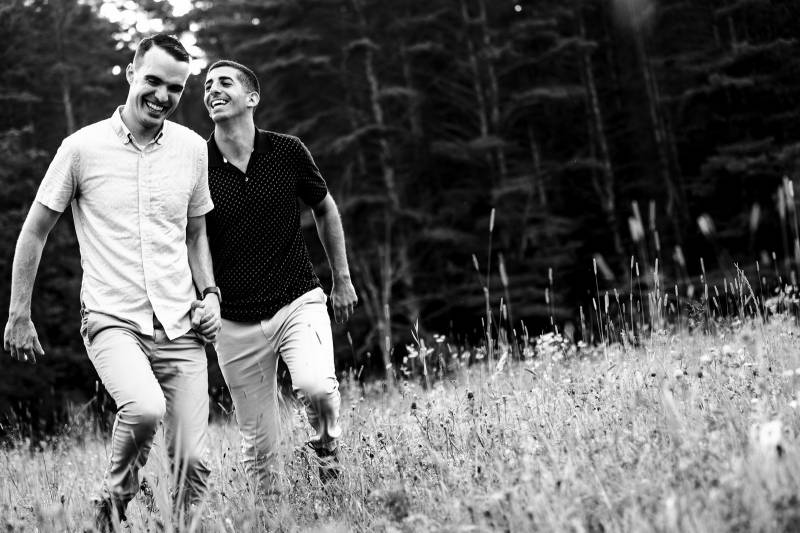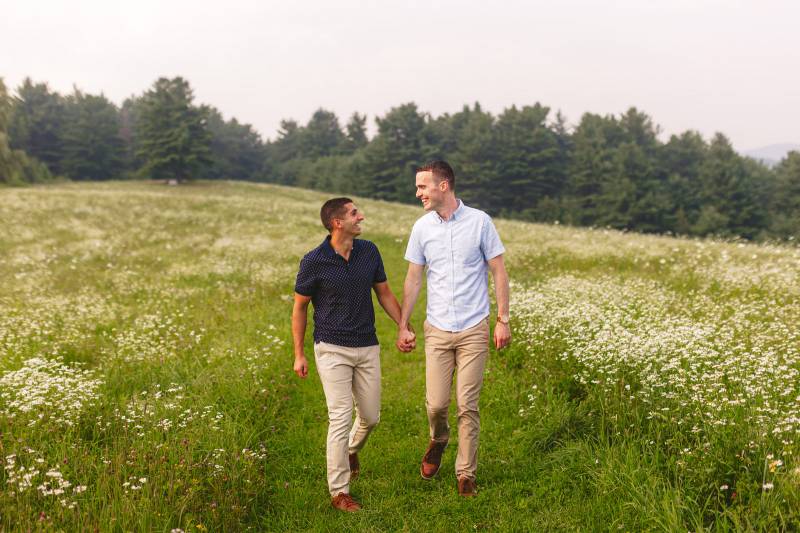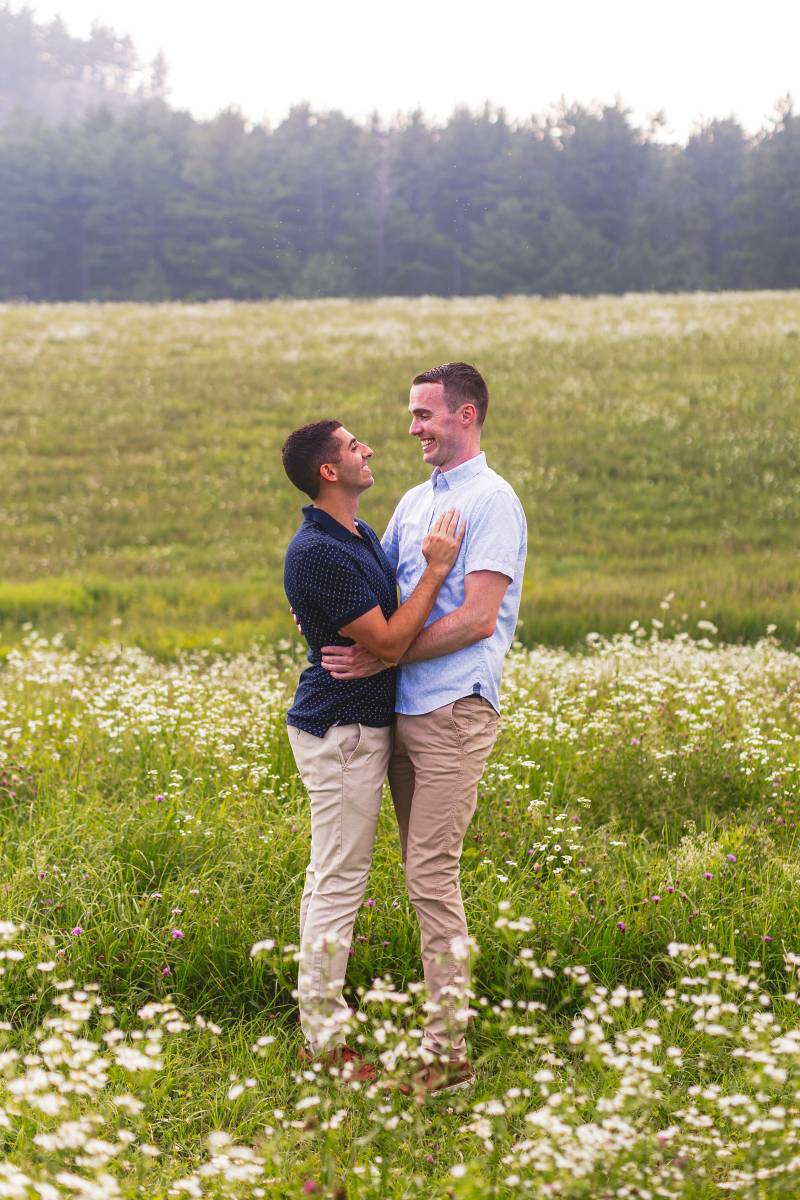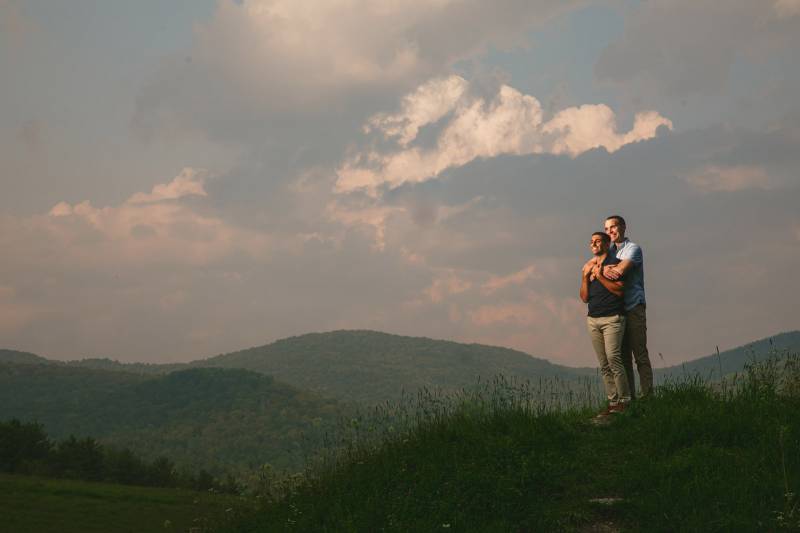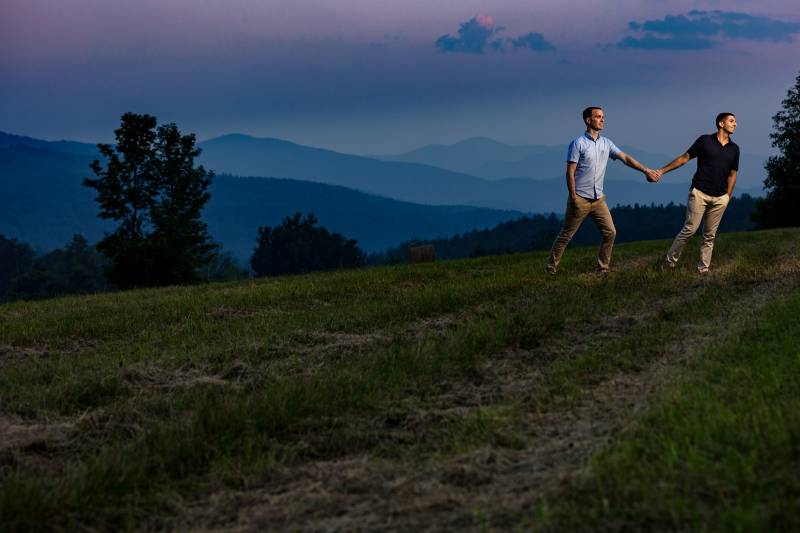 Congrats, Andrew and Jake! We are excited for your 2022 Vermont wedding! Be sure to check out the vendor guide for more information about GarrenTee Photography.