Consider yourself warned: this article will make you crave dessert. But, if you've seen North Country Cakes's vendor profile, that doesn't come as a surprise.
Owner Nicole has been honing her skills as an award-winning Pastry Chef in Vermont for the last ten years, working at various fine dining restaurants. As the owner of North Country Cakes, she and her team create custom cakes and pastries for weddings in northern Vermont, featuring natural and local ingredients. The bakery also offers a selection of treats from their storefront in Morrisville, Vermont.
Nicole sat down with Vermont Weddings to share her story and what trends she's loving in wedding cakes.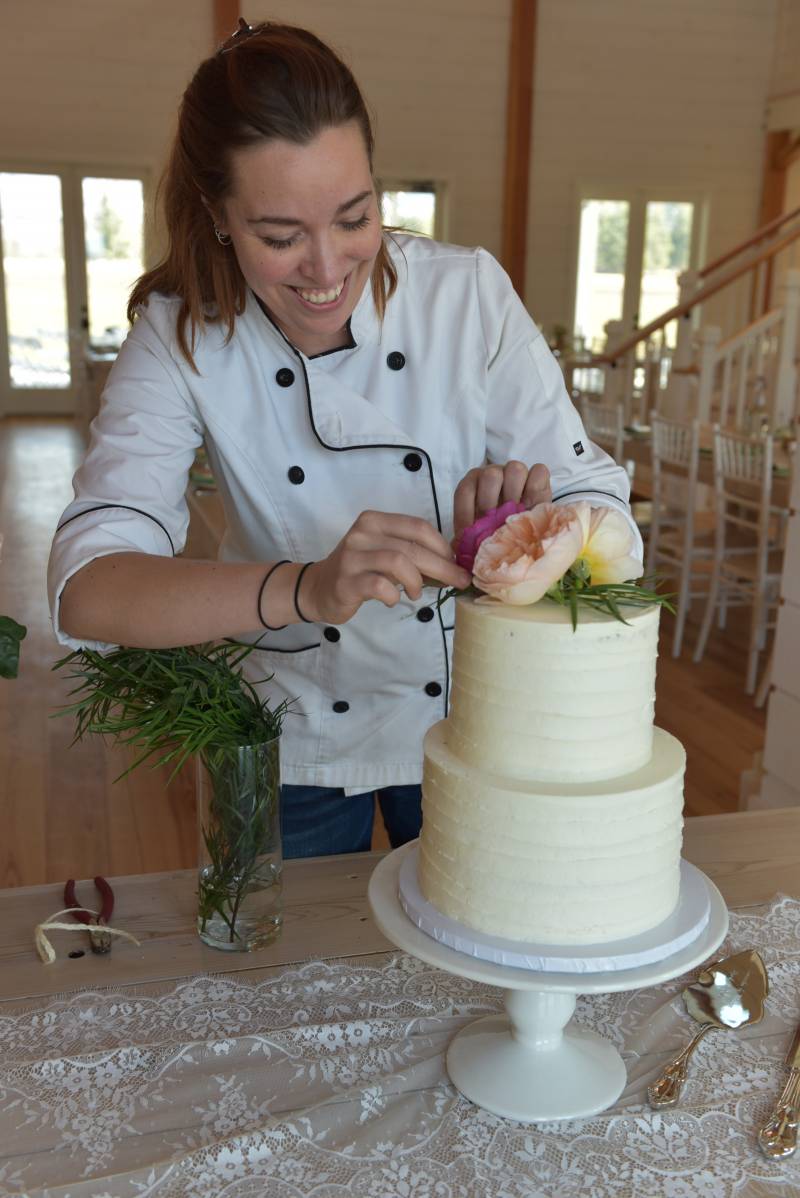 How did you get into baking?
When I was five or six years old, I learned that if I made the brownies myself, I got to decide who licked the bowl afterward! All this power obviously went straight to my head, and before long I was scrounging up change from the couch cushions to save up for more brownie mix. Eventually, I learned I could make even better brownies from scratch, and a baking maniac was born.
What brought you to Vermont?
I'm a native of southeast Texas, where I grew up right along the border of Louisiana. Vermont is definitely a radical change of life and climate! I attended Middlebury College, and just fell in love with Vermont. After a few years in Boston, I came back up here to get my pastry degree at New England Culinary Institute, and have been here ever since.
What is your bakery known for?
I like to say we specialize in All-American style baked goods: layer cakes, donuts, cookies, bars, cupcakes, etc. You won't find a lot of croissants and fussy stuff here. For weddings, we specialize in tiered buttercream cakes, as well as dessert bars.
What are some wedding cake/dessert trends you're seeing that you love?
Can I go on forever here? First of all, I love that over the last decade we are seeing a shift more toward buttercream wedding cakes instead of fondant! I mean, what's the point of being "technically edible" if everyone wants to pick it off?! You just can't beat a good natural finish; it's beautiful, and up here in Vermont we have a pretty merciful climate (whereas down south it's more of a risk to put out a buttercream cake at a summer wedding).
Secondly, some of my favorite cakes I create or see in my feed are increasingly incorporating color on the outside. Think: beautiful ombre gradients of colored buttercream, bold accent tiers, or even solid pastel colors instead of solid white. I've actually been dying to do a nude/tan colored cake with a white lace/floral stencil overlay for someone; it's a trend in dresses right now, and I think it would make a gorgeous cake! Send me a message if you're interested!
Thirdly, drips, drips, and more drips! This is my personal favorite; it really brings some personality and playfulness to even a really plain cake.
Finally, there's some great, creative alternatives to cakes that still have that tall centerpiece feel, such as pyramids of donuts with florals, towers of cream puffs or donut holes, or tiered coffee cakes. One of my favorites we made last year was a little stack of whoopie pies with piped buttercream roses.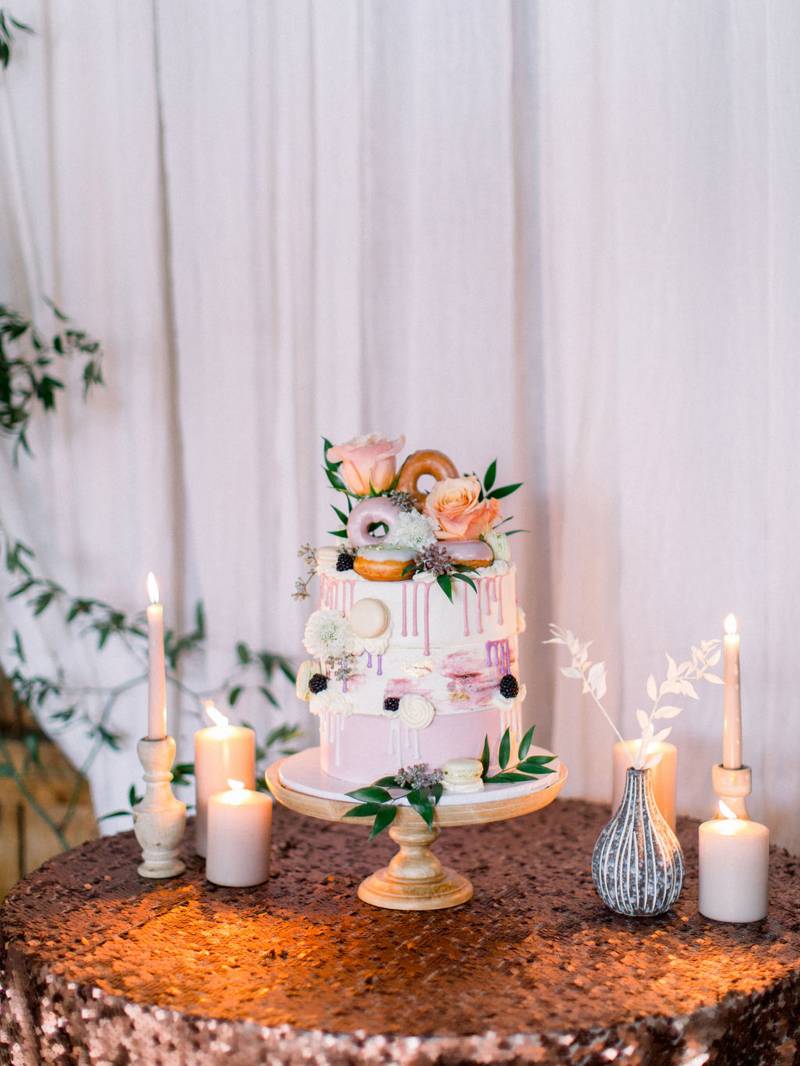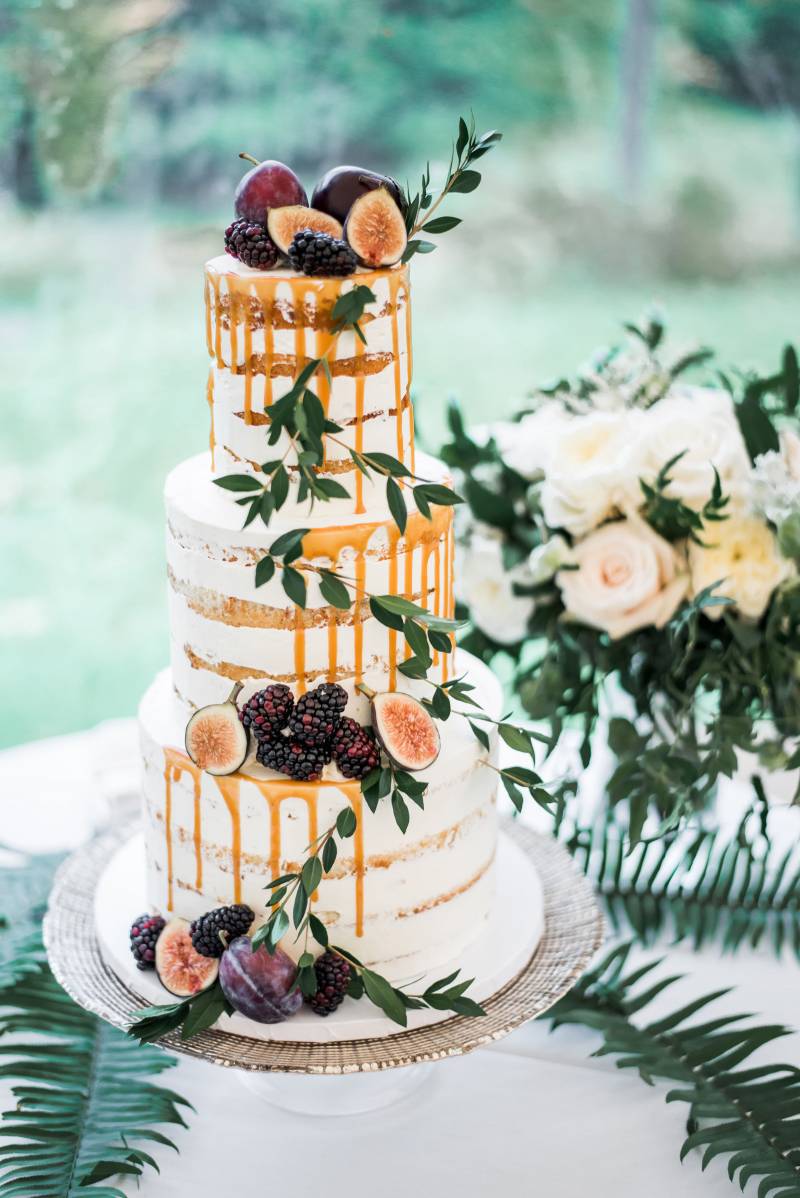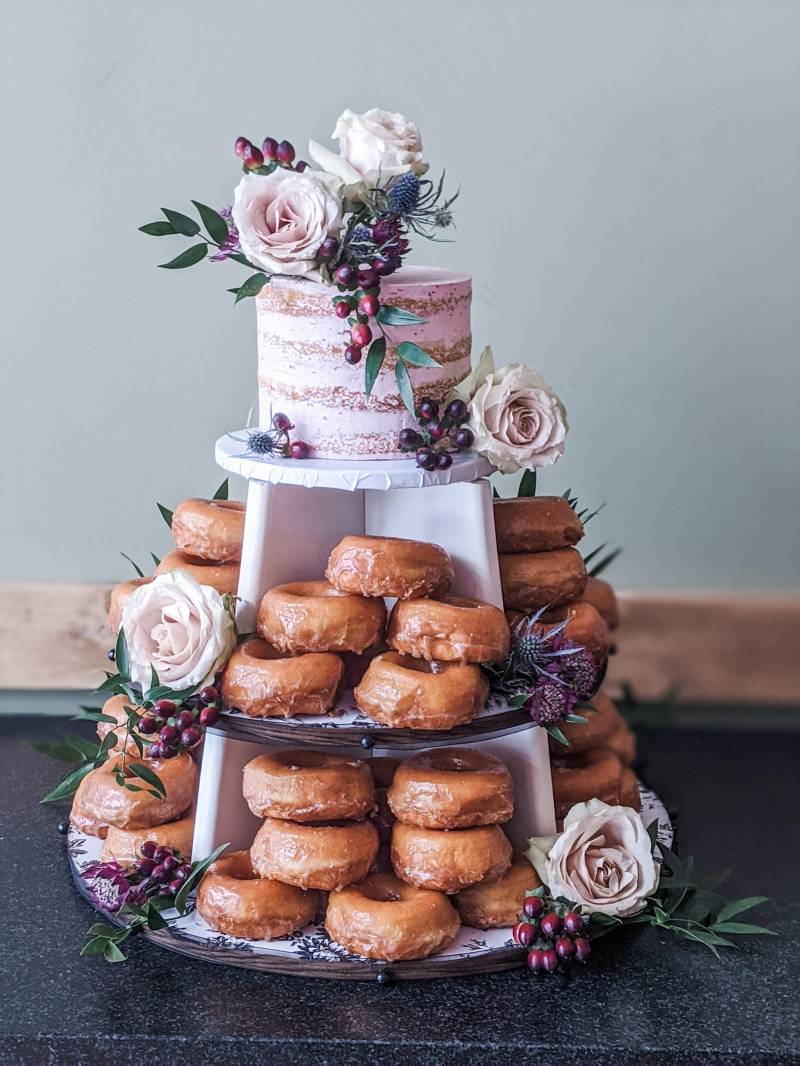 What's your favorite moment during a wedding?
Appetizers - ha! Not sorry.
Do you have a favorite cake flavor?
My favorite flavor of anything is pistachio, and we make a great pistachio buttercream that is delicious with either white or chocolate cake. I also really love our Salted Caramel Almond Cake. Almond is a classic wedding flavor. It pairs well with any fruit or chocolate, and the salt and housemade caramel give it just the right amount of zing for the end of a wedding!