One thing that sticks out when talking with Vermont wedding photographer Matthew of Gusto Photos is his deep passion for his work. He brings this love of photography to each wedding, capturing vibrant, beautiful images that reflect each couple's unique celebration. Read on to learn more about Matthew!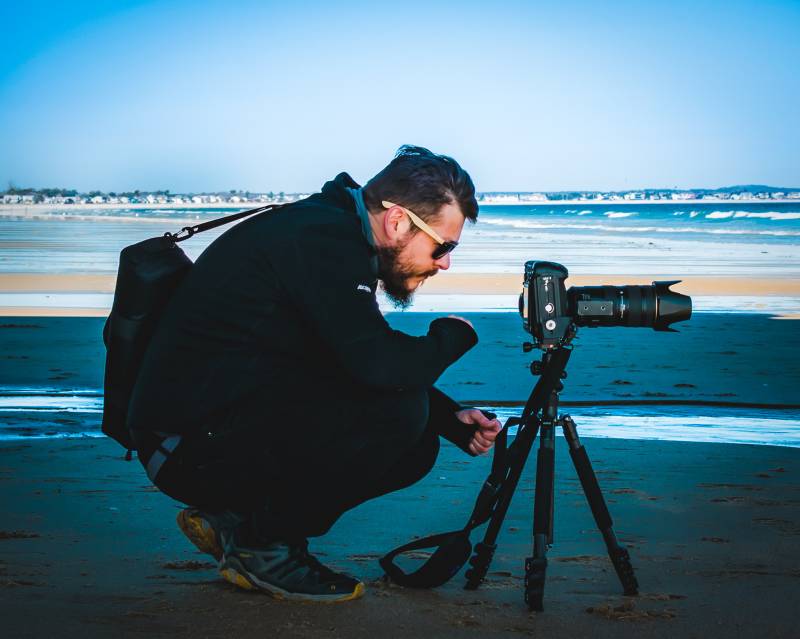 How did you get into the wedding industry?
As I was beginning my photography journey an old friend reached out and asked if I'd be willing to shoot their big day. I expressed apprehension, and argued that I wasn't ready. They wore me down. I was so nervous walking up to the venue that I thought I might be sick. I read someone's blog the night before about your first big shoot, they wrote a line that I kept repeating to myself; "trust yourself and your gear, you already know what to do, just go do it". I ended up having a blast. I used the paycheck to buy pro series gear and never looked back. Years later I still get a few butterflies, and always tell myself "trust yourself, trust your gear".
How would you describe your style?
I describe my style as: Vibrant. Emotional. A bit like a fairytale. Well framed.
What inspires your work?
Film and paintings inspire me the most. Dynamic light and contrasting color make me antsy to get to work. I'm always seeking inspiration in new forms, and start every day by immersing myself in art over morning coffee before anything else happens. Additionally, people's journeys in life inspire me. I think a lot of people show the type of life they've had in their eyes.
Any special tips for couples?
The best advice I can give to folks when choosing a photographer is to flip through people's work until you see a piece that stops you. What do you love about it? How does it make you feel? Now look at the rest of their body of work, does it make you feel the same way? If you have the means to hire them, do so.
Other tips: Think ahead to golden hour. Save the photos that are most important to you until then. Try to not have your ceremony at noon, it's the worst light by far! Put together an inspiration board and give it to your photographer. Choose poses you like so you know what to expect. Include the photos of theirs that made you hire them. Ask them to scout ahead at your venue for shooting locations and light. Do the engagement photos so you get comfortable with your photographer before the wedding, and get used to how they work.
What's your favorite moment during a wedding?
My favorite moments at a wedding are during the reception when folks loosen up and don't know they're being photographed. In my experience these are the moments folks are looking for when they say they want "candid" photography.
What's your favorite thing to do in VT? / Local spot to visit? Etc.
Like a real Vermonter I have a love for craft beer and the outdoors in all seasons. If there's a fire going and music playing, I'm a happy camper.
If you had to choose another career, what would it be?
It's difficult to imagine life as something other than a photographer. It's every part of me, the first thing I think of when I wake up and the last thing before I fall asleep each night. That being said, I think I would be a cook of some kind!
What's a fun fact about yourself?
In addition to photographing weddings, I also shoot a lot of concerts and have had the opportunity to work with some very talented and well known musicians.
What's a song that always gets you on the dance floor?
As a music nut, it's difficult to pick one song. I'm going with a bit of a dark horse: "Get Lucky" by Daft Punk featuring Pharrel Williams.
Thanks, Matthew! Learn more about Gusto Photos in the vendor guide.