As you click through the pages of VermontWeddings.com, you will find many photos taken by the fabulous, Colette Kulig. Colette's energy is boundless and her personality is magnanimous...you can see it in her images. I wanted you to hear her narrative about some of her favorite photos from Vermont weddings. Here is what she had to say,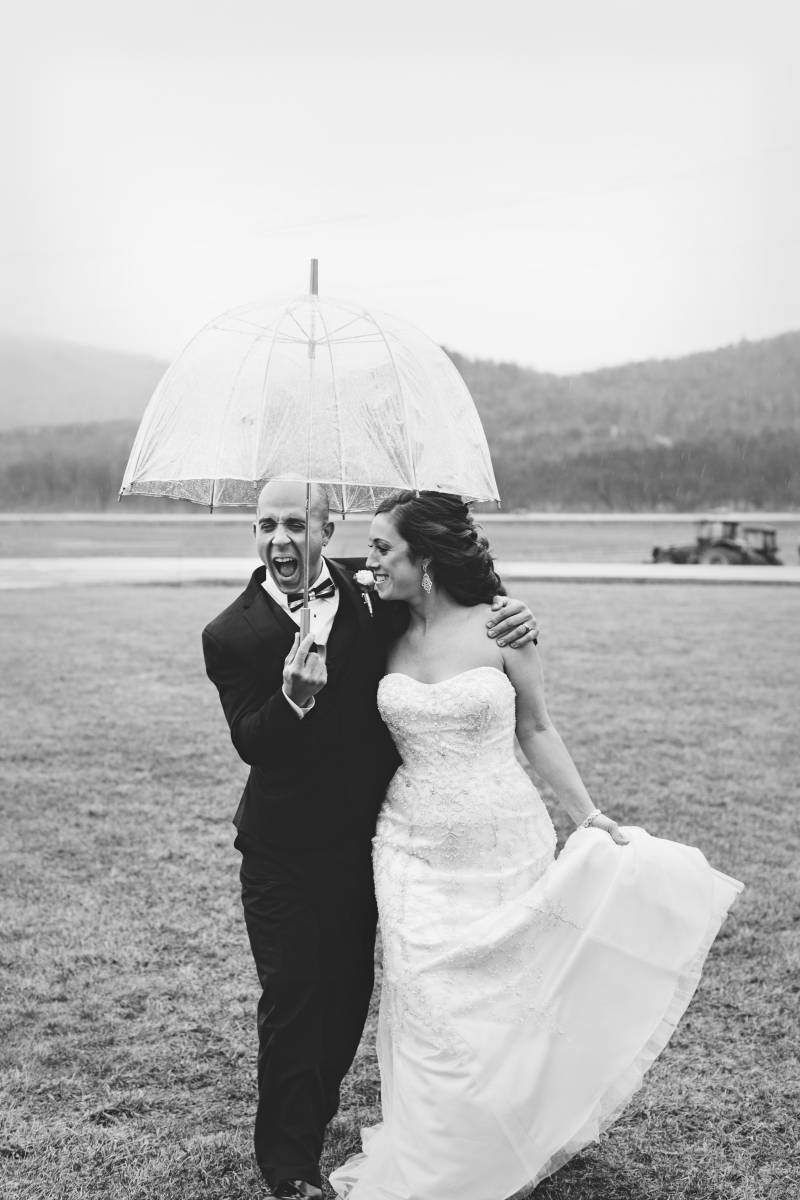 There was never a dull moment with these two! This was a rainy April wedding from 2017, and it didn't bother them one bit! Taylor, the groom was so outgoing and animated, I only remember how excited it was so be marrying Trina and this image just literally says it all! It was my first and only time photographing at the West Monitor Barn, and I hope to be back since it is a darling place!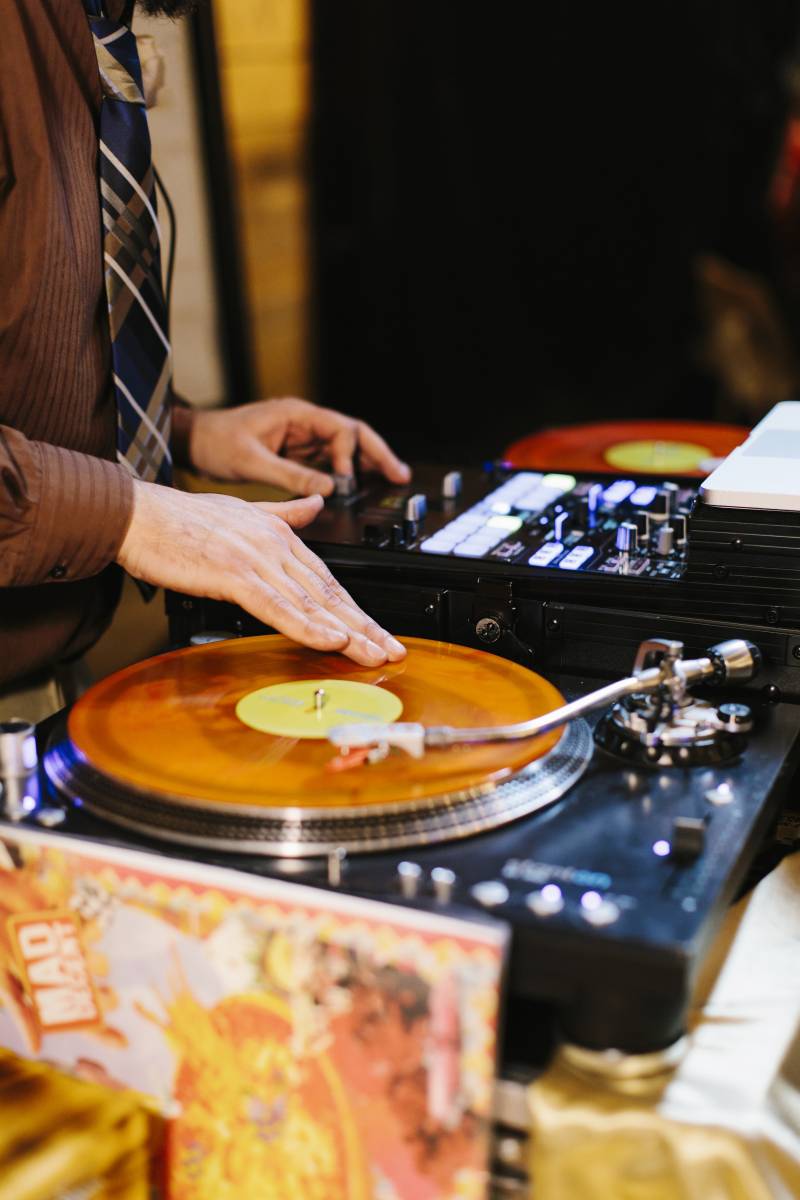 It doesn't happen that often when a live DJ is there scratching and making your own personal Jay-Z remix for your wedding party, and as a HUGE music fan myself, I am on Cloud 9! I am always impressed, excited and delighted at how awesome it is and the crowds forever love it!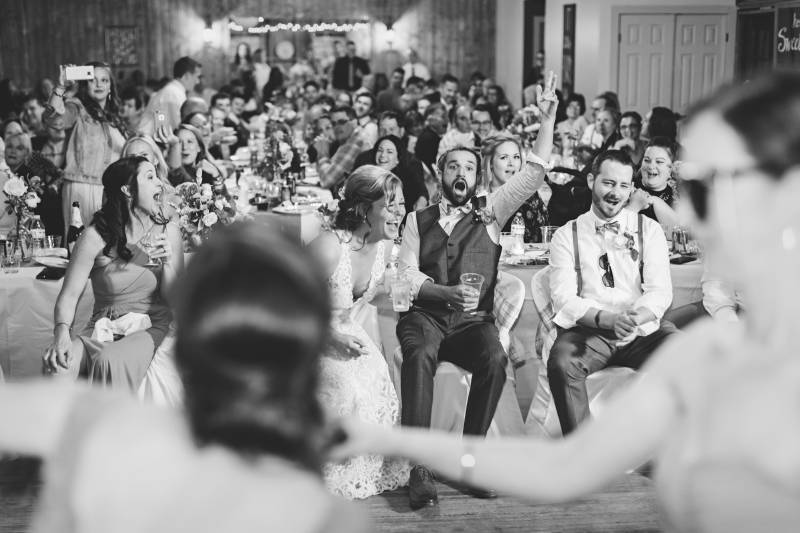 There are party crowds, and then there was this crowd! Eddie and Krissi's wedding just radiated life, love, laughter, and fun! They were such high energy, so in love, - they were electric! The whole room of guests and the speeches were so emotional, and I just love this explosive reaction to the bridesmaids homemade song to "Baby Got Back" and the bride and groom's faces!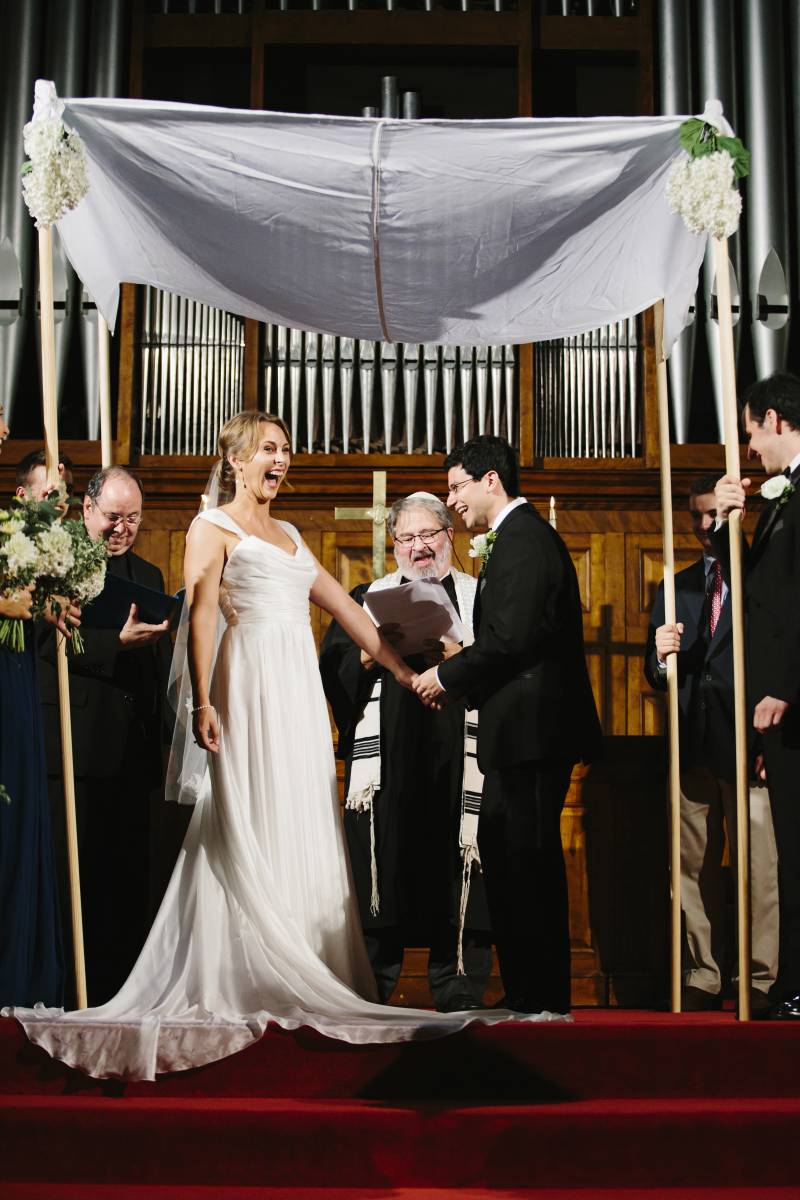 I absolutely love looking for the smaller gestures and more prominent moments during wedding ceremonies. Dustin putting the ring on Lauren - so wild in love and what a moment! All while there was a monster thunderstorm rumbling outside of the church. I can't help but smile when I look at this image like THE RING IS ON! IT'S GO TIME!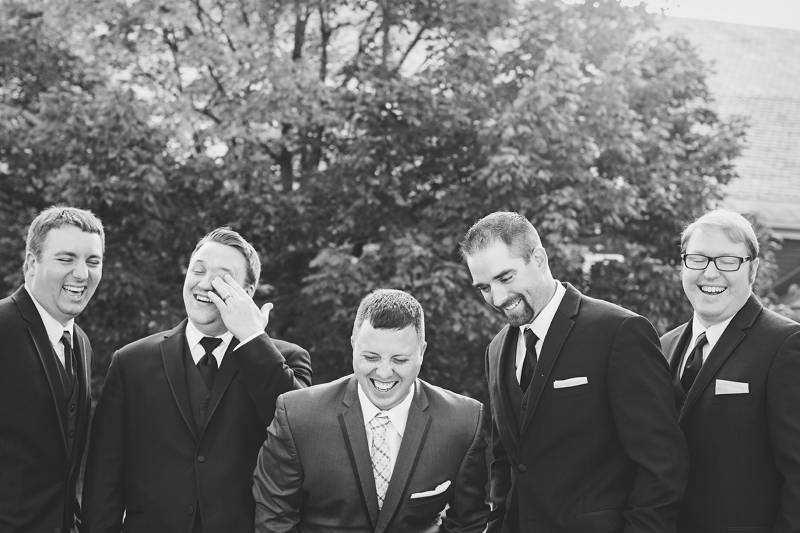 This photo was taken at the Lang Barn over two years ago, and I never get tired of looking at it. I love the feeling it evokes when looking at it, and each of their faces caught in an authentic laugh. I love how the groom is laughing the hardest in the middle - they were a fun bunch for sure, and it just captures them perfectly! It makes me laugh looking at it!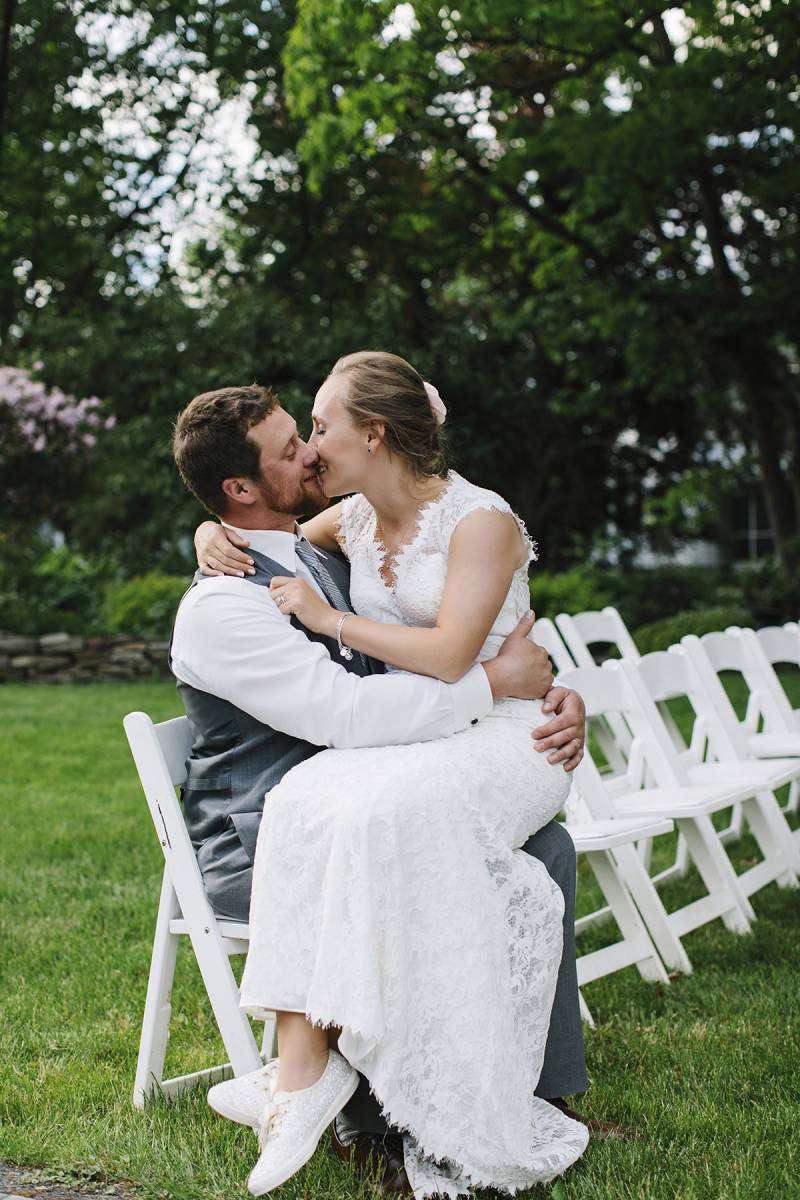 I play director but not where you feel like a robot - it's beautiful when you leave room for the couple to BE THEMSELVES. I remember just telling Kyle to sit and Kayla to make sure I could see her shoes and the rest is history! Their sweet smiles melt my heart every time! Weddings are spectacular at The Lilac Inn!
Now let's meet Colette...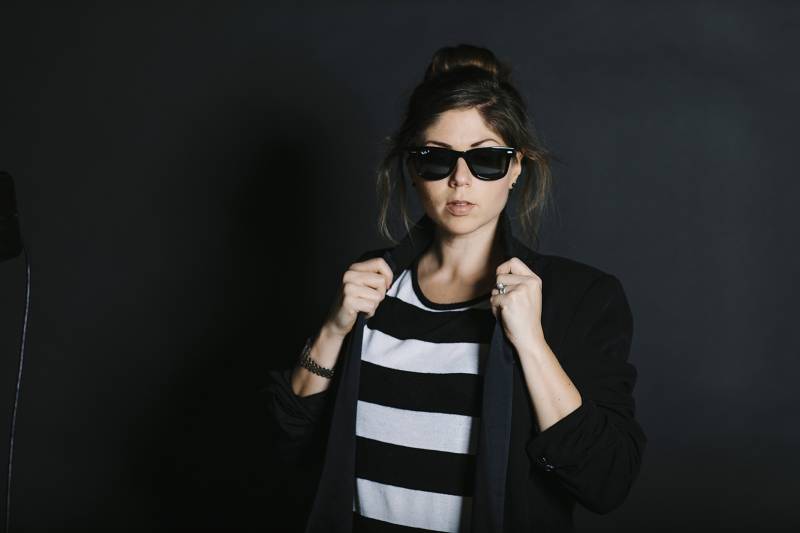 I am from Rutland, Vermont. While in high school, I lugged my 35mm film camera around to punk rock shows and the ballet studio (what a combo!) documenting my friends, life in the teenage mosh pit, having fellow ballerinas pose for me in broken back allies. I went off to study photography in both NYC and Boston directly after high school. Colette Kulig Photography was born 2007, the year I graduated, and I have been photographing my own weddings since 2012. I spent almost ten years after graduating photo school running around the world and having amazing adventures, being an au pair in Sweden & Luxembourg, helping a Mexican classmate's photo studio in Tampico, Mexico and then diving head first into the wedding industry of Los Angeles working for Justine Ungaro. I would pick up weddings from my friends in NYC and Boston in-between running around the world, and I quickly fell head over heels in love with photographing weddings. The adrenaline, the joy, the jam-packed day of this giant narrative had me hooked. I love that I can mix different styles of photography through the day with my background in advertising, portraiture and my love for fashion and editorial.
How did you get into photography?
I became interested in photography from studying video production at a tech high school. I never had formal photography training in high school, so I saved babysitting money for a film camera and bought rolls of film to experiment and learn on. I wanted to be a music video director, and my tech school instructor said: "you need be a photographer for that." So off I went to the School of Visual Arts in New York City and then at the New England School of Photography in Boston and was trained as a photographer. (I haven't produced a music video since high school, ha!)
What features and benefits do you offer that sets you apart from other photographers?
I feel that my diverse background in studying advertising & portraiture photography with a drive for fashion editorial makes up for my unique approach to weddings. I pride myself in working heavily with my couples before, during and after, since I am a big people person and feel photographing one is a very intimate task. I take seriously in getting to know my couples, their story, wedding visions and this goes into how I will photograph them. My fine art prints are handcrafted, and my wedding album process is a team effort, to ensure we create products that become true heirloom pieces.
What do you think makes wedding photography in Vermont so unique?
I am a Vermont native, and since moving back here three years ago, I have been to places around the state I never knew existed! I am quickly finding out that in Vermont: when it comes to the beauty of nature is that there isn't a "bad seat in the house!" Working with other Vermont wedding vendors is a total joy that makes my job a breeze. We are laid back folk, caring and genuine, and I just can never, ever complain about being in the wedding industry here!
What can a couple expect when they hire you to photograph their wedding?
I've heard directly from a few of my past brides that I am like a "fairy godmother" or I fill a "big sister" role. I am a very much an extrovert and will guide and direct as needed, but I am also the calm in the storm, someone to crack a joke or have a "deep breath" moment together. I work intimately with my couples to make a day-of photo timeline and know all the details of the day. Because of this, I only take on a certain amount of weddings per year and ensure we are a good fit, both style and personality wise.
What advice can you give to couples trying to select a photographer for their wedding?
What it comes down to is: STYLE & PERSONALITY, which kind of go hand in hand in this line of work. the style should speak to you since that is how your wedding images will look. Personality, because your photographer is with you the entire day of your wedding! Every photographer is different - how I photograph someone is entirely different than another photographer. I feel that who you are behind the camera and at the moment you press the shutter comes from your personality which makes up your style.