Vermont takes our drinks seriously. Our cows and farmers produce high quality milk, we keep your pancakes doused in maple syrup, apple cider is a staple all year long, and of course we're home to the world's best ice cream that makes the world's best milkshakes. But the dedicated drinkers of the country are flocking to Vermont for a new kind of drink- beer, wine, spirits and cocktails. Today the Vermont wedding couple is able to take full advantage of this trend, and create a unique bar program for their reception. What was once seen as an unimportant part of your Big Day can now be tailored directly to your own tastes, with the help of Vermonters' creativity and local libations.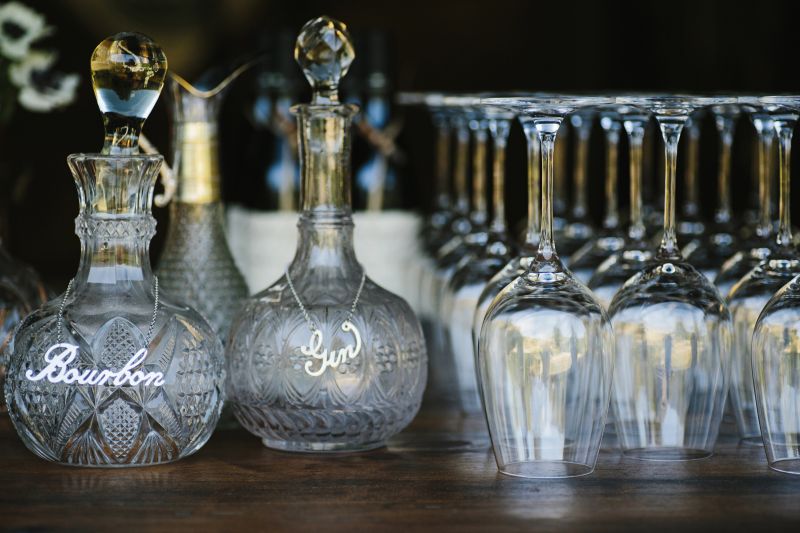 Craft beer was the first pin to put Vermont on the daring drinkers' map. We enjoy world famous breweries and true microbreweries alike. Partly because we like being spoiled by the excellent variety of brews, and partly because we love supporting what's local, Vermont breweries are flourishing. Vermonters and visitors flock to bottle releases, tasting rooms, specialty growler fill-ups and local bars just to try and buy Vermont beer. And why shouldn't they? When you come to Vermont, you want to taste our famous beer, and try something up-and-coming.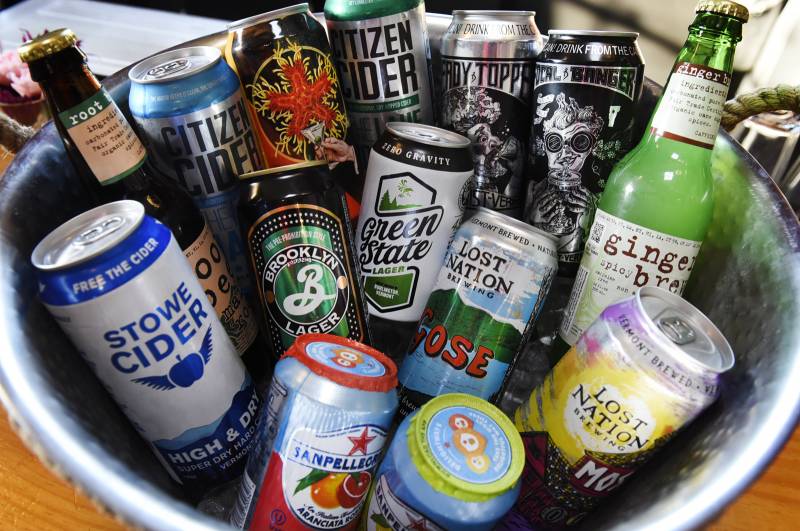 With a culture appreciating good drink, Vermonters never forget about good wine. Vermont appreciates domestic and international regions of the world, but wineries producing biodynamic, organic, and naturally fermented wines have kept us on our toes. Some of our own local wineries have recently been producing truly fantastic wine in our own backyard! They have managed to turn our chilly little state into a niche vineyard area. The appreciation for the taste and origin of wine gets directly reflected in the wine lists for restaurants and wedding bars.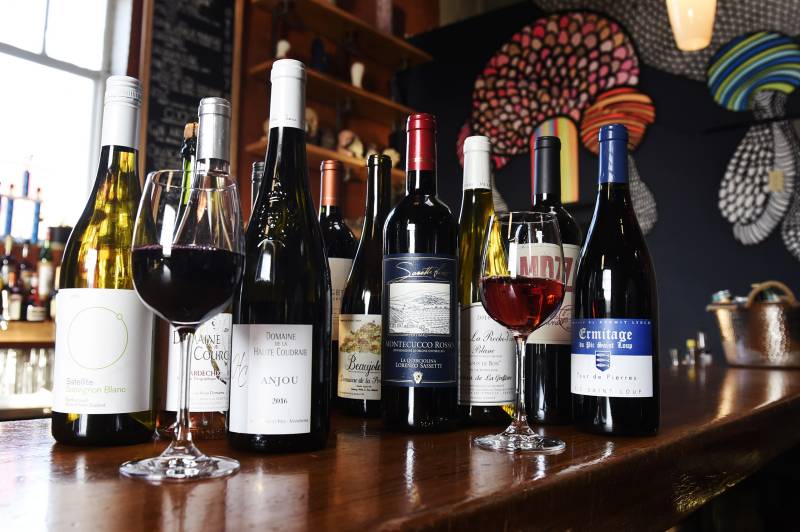 Vermont is now also home to award winning spirits and distillers. In the past few years our local distilleries have made Vermont ingredients like honey, rye, corn, and maple syrup into national and internationally awarded spirits. Some distillers are even sourcing local oak to produce barrels for aging their spirits, localizing the process even more. In a new trend started by a distillery in central Vermont, they take a wonderfully hoppy beer from a neighboring brewery and distill it into a totally unique and purely Vermont spirit.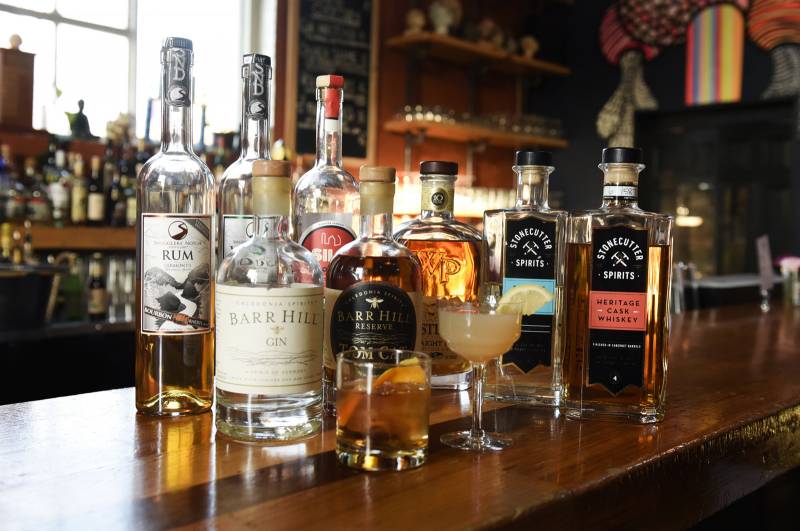 The craft cocktail trend is alive, well, and thriving in Vermont. We use our local spirits, mixers and seasonal ingredients to give the Vermont signature to our cocktails. Details like thoughtful signature drinks, fresh juices, homemade syrups, large selections of spirits and liqueurs, and classic techniques are now seen as basics. Our craft cocktail bartenders are some of the more creative (as seen each year at VT's Bartender of the Year Competition), and more knowledgeable in classic cocktails and technique then ever before.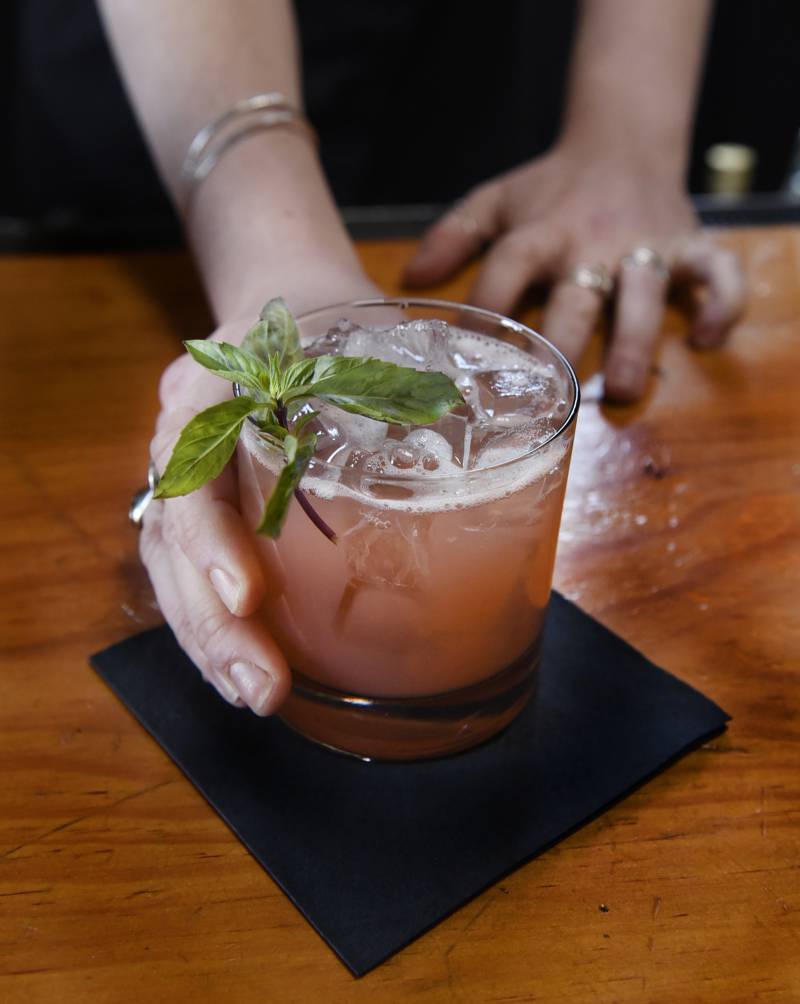 This dedication and appreciation of good drink has attracted talented industry professionals. That means darn good brewers, winemakers, distillers and bartenders! The libation industry in Vermont is now a career path allowing locals and visitors to enjoy truly elevated drinking. It's no longer out of the question to staff your wedding reception with professionals whose event bar is as first-class as their brick and mortar bar. They have as much (or more) fun as you concocting signature drinks or producing a classic cocktail they know you'll love.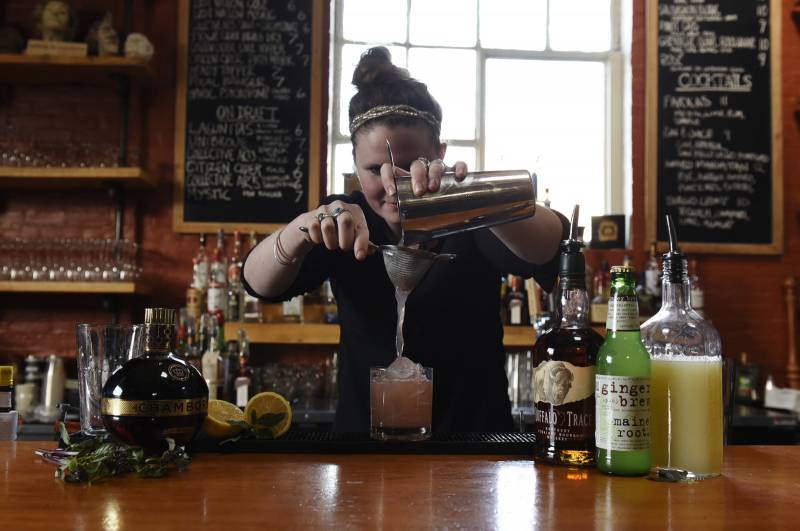 It's simple. In Vermont, drinks are important. The wide variety of options in the industry allows your wedding bar to be completely tailored to your preferences. Think about this example: your wedding colors are based on fall leaves found in Vermont, the first dance is "Sweet Caroline" because you love the Red Sox, table names are all mountain peaks because you love hiking, and your wedding cake is mocha because you met your fiancÚ in a coffee shop. If you also love going out to drink delicious local beer, well-sourced wine and craft cocktails, why not include them in your wedding day as well? Honeymooning in New Orleans? Offer a Sazerac and a Tiki drink. Love double IPA's and jalapeno tequila? Interested in having a selection of Vermont spirits for your guests to try? No problem. The possibilities are endless for a Vermont wedding. If you are the imbibing intended, or the betrothed boozer, Vermont's liquid assets will make a truly "spirited" reception.
Emily is the Beverage Director for Liquid Arts Bar Catering, a sister company of ArtsRiot out of Burlington, VT. Liquid Arts focuses on quality bar offerings and excellent service for weddings, private parties, receptions, and corporate events. As the first bar catering service in Vermont to make craft cocktails and serve hand selected wine, Liquid Arts offers classic and trending libations for all of their events. Emily has 8 years of bartending and wedding planning experience, and works during the week at one of Burlington's best Craft Cocktail bars. She enjoys living in a state with so many fantastic breweries, bars, distilleries and fellow beverage connoisseurs!