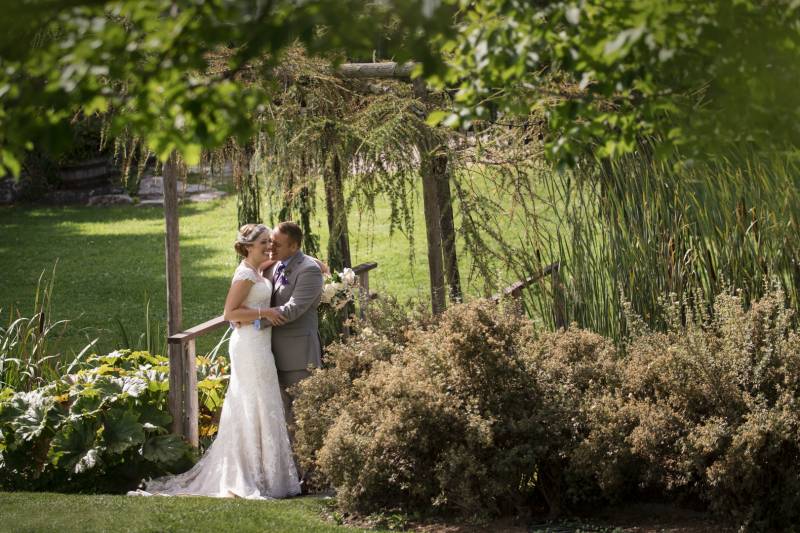 Laura and Mike tied the knot last fall at The Inn at Round Barn Farm in Waitsfield, Vermont, which they found to be the perfect mix of casual and elegant. As beekeepers, they wanted to incorporate their mutual love of honeybees. The result? A very sweet wedding that's an excellent example of how you and your honey (pun alert!) can showcase a hobby at your wedding.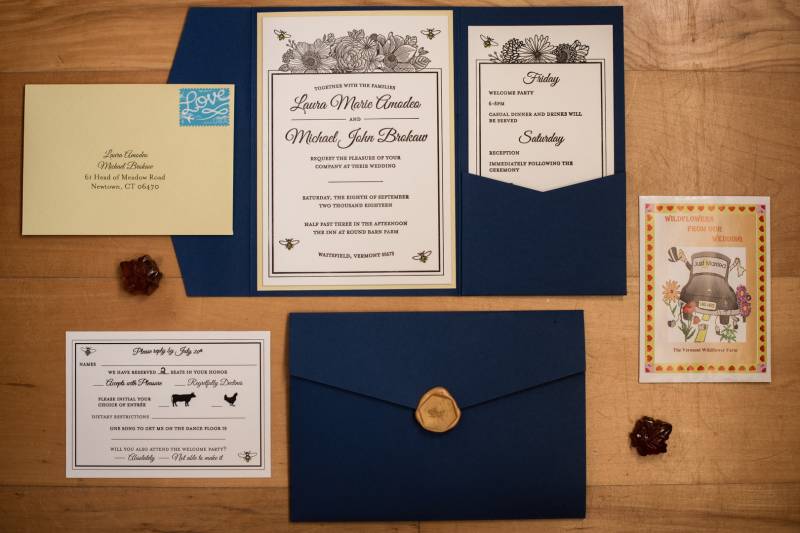 Honeybees decorated the couples invitations, including a custom wax seal, and adorned the bride's shoes.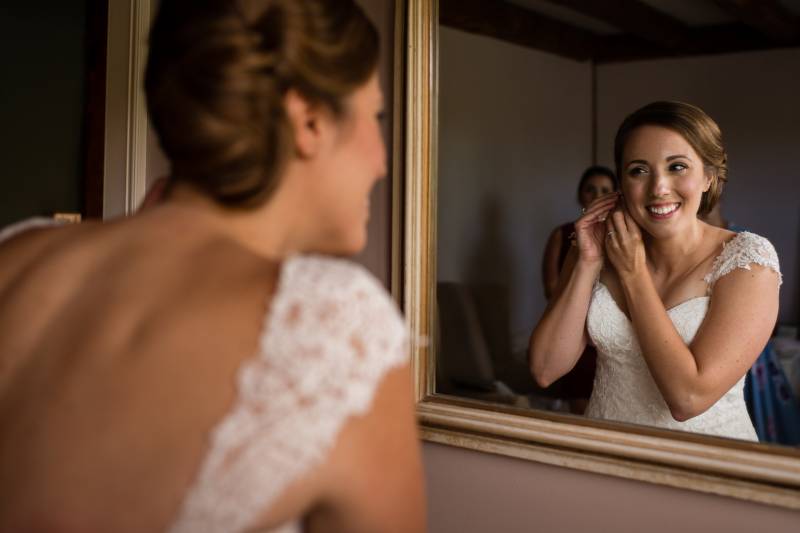 Laura and Mike met through Match.com and quickly quickly discovered many common interests, including traveling and running. Over the years they developed new ones, including raising five hives of honeybees together.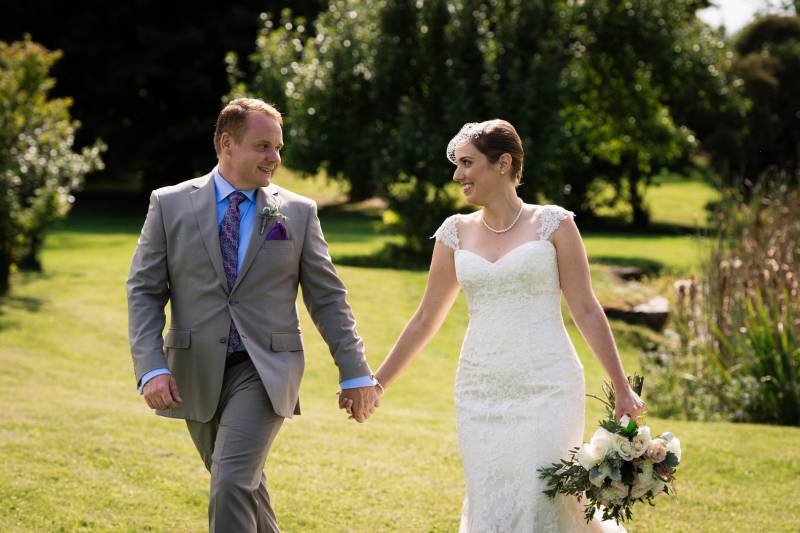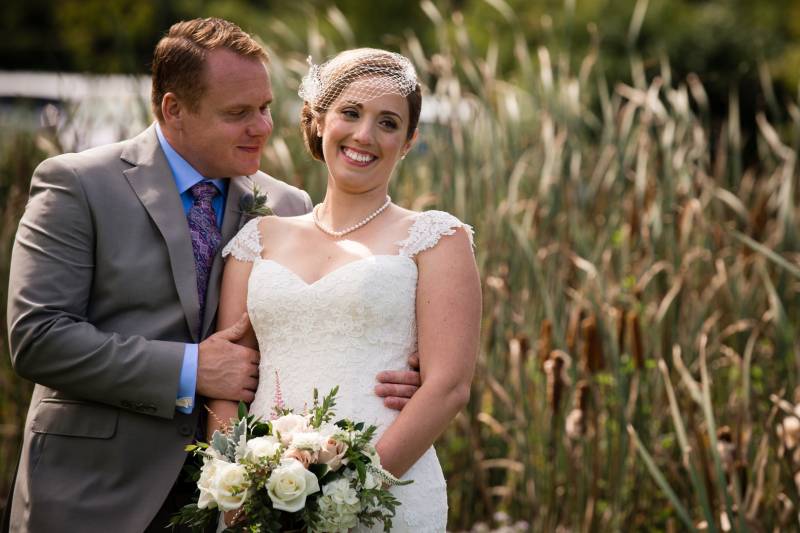 The couple used space on their wedding programs to explain what all the "buzz" was about. This is a great tip for couples: if there's a thematic element throughout your wedding, take a moment on your program or wedding website to explain why it's important to you. Your guests will better understand and appreciate the personal touches you've worked so hard on!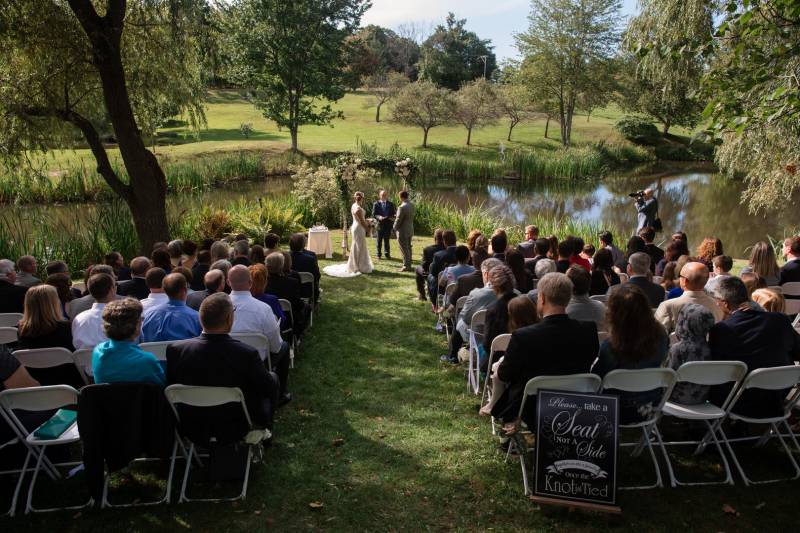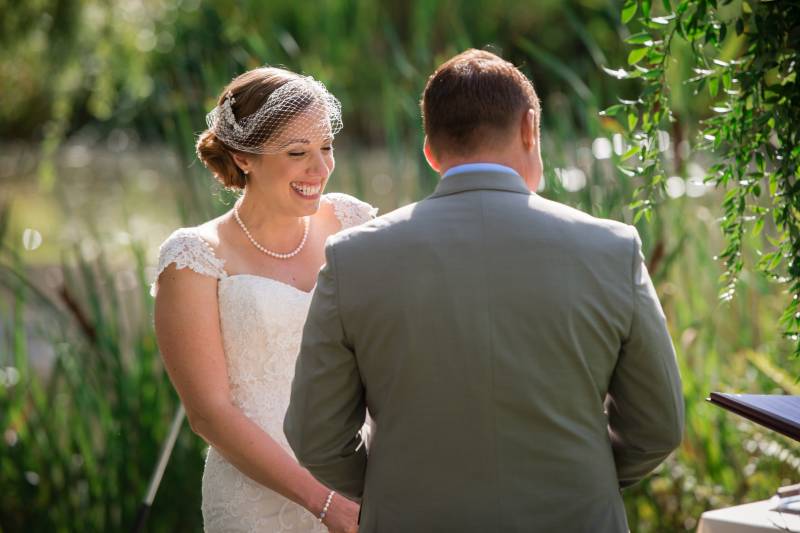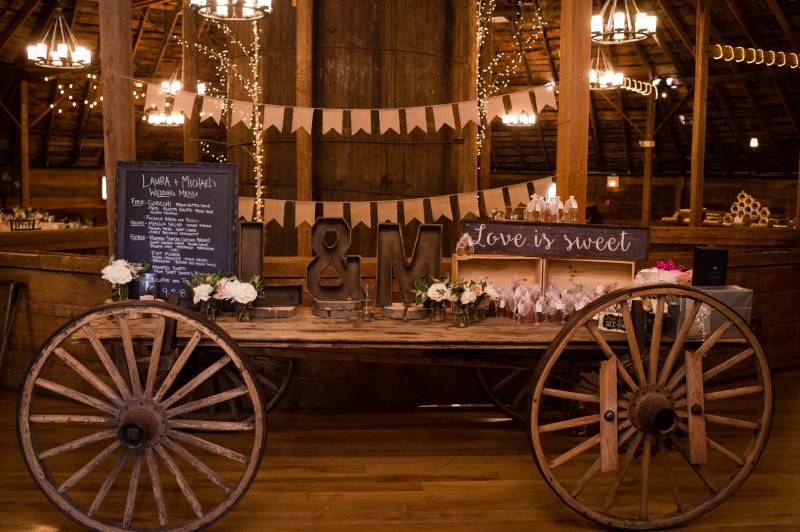 As guests entered the barn for the reception, they were greeted by a welcome table with bottles of homegrown honey as a thank you for "bee-ing" at the wedding.
Laura and Mike created an elegant tablescape featuring seasonal white flowers and lots of greenery. The arrangements perfectly complimented the rustic interior of the barn. As a nod to their bee theme, the table numbers were honeycomb shaped.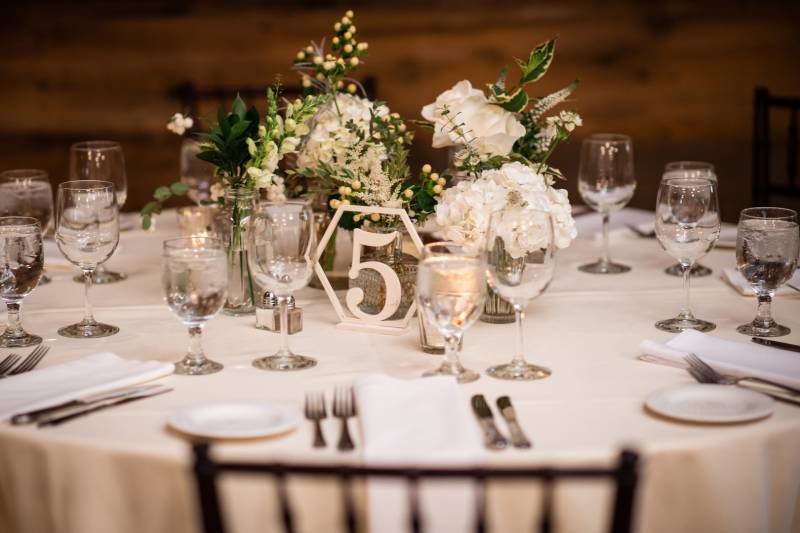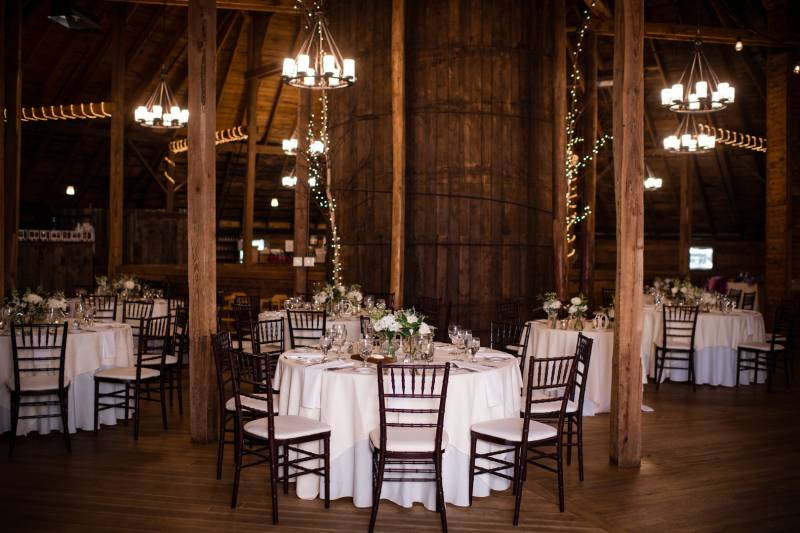 Laura and Mike confess they both have a bit of a sweet tooth, so their dessert table was epic. They offered a variety of sweets, including vanilla cupcakes with homegrown honey buttercream frosting. The honeycomb display shelves were another subtle nod to their overall theme.
The cake was topped with a custom figurine depicting the couple's dogs, Henry and Maisy. The couple acknowledged their pups during their ceremony by including the reading "All I Need to Know About Life I Learned From My Dog" (author anonymous). And, the day after their wedding, they brought the dogs along for a photo shoot.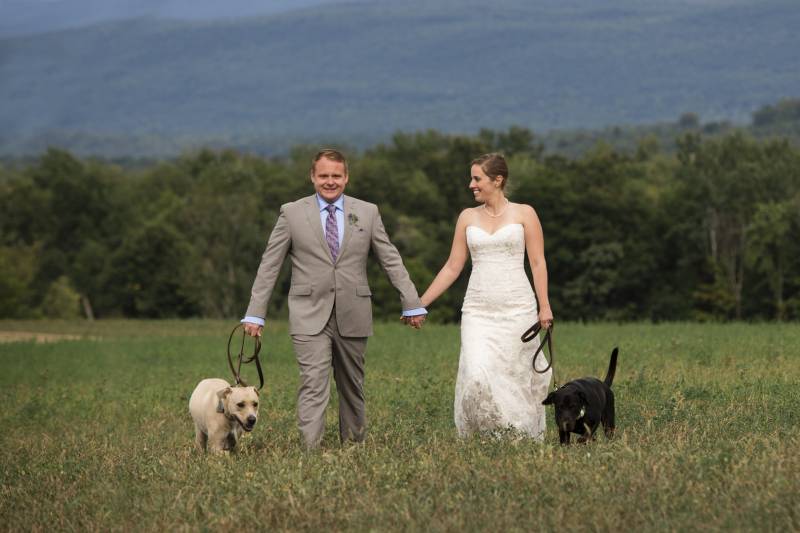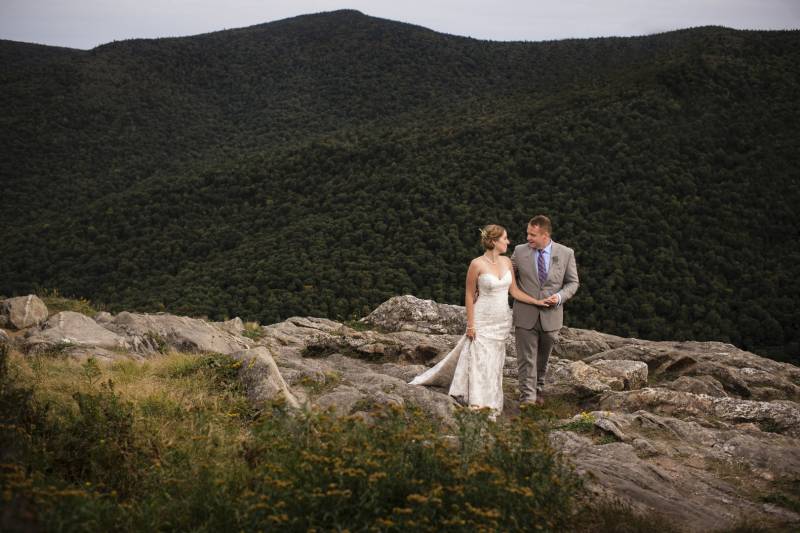 The couple says the key to planning a personalized wedding is to stay organized. They shared planning documents on Google Drive so they could both contribute, and created Pinterest boards for vendors so they could share in the vision for the day. Also, save some dessert! "We were thrilled to find the staff of the Round Barn had packed a box from our dessert table and left it in our room to enjoy the next day!" says Laura.
Congratulations, Laura & Mike - we hope your marriage is as sweet as your wedding!