You know the old saying "cold hands, warm hearts"? It rings true for Marie and Jared! This couple eloped on the summit of Killington Mountain with Jared's sister and partner on a sunny, below 7 degree day.
"It was the most gorgeous day with those big sky views; we hardly even noticed the frigid temps!" says photographer Angela of Juniper Studios.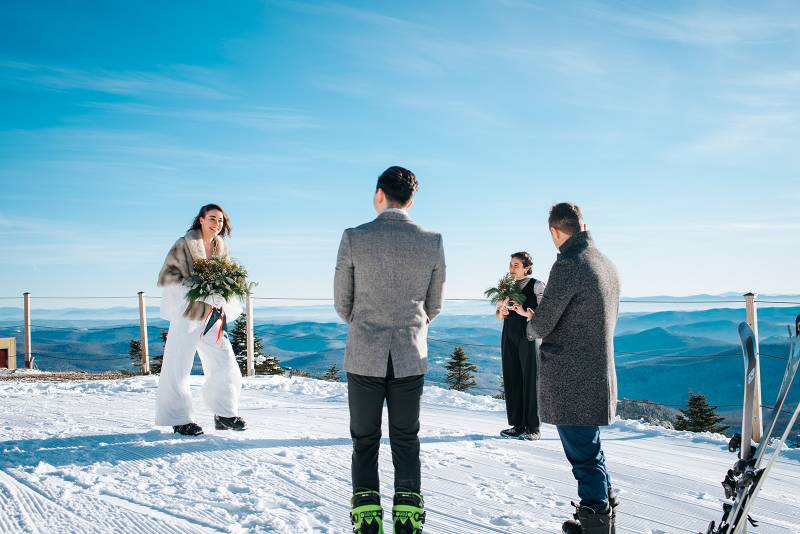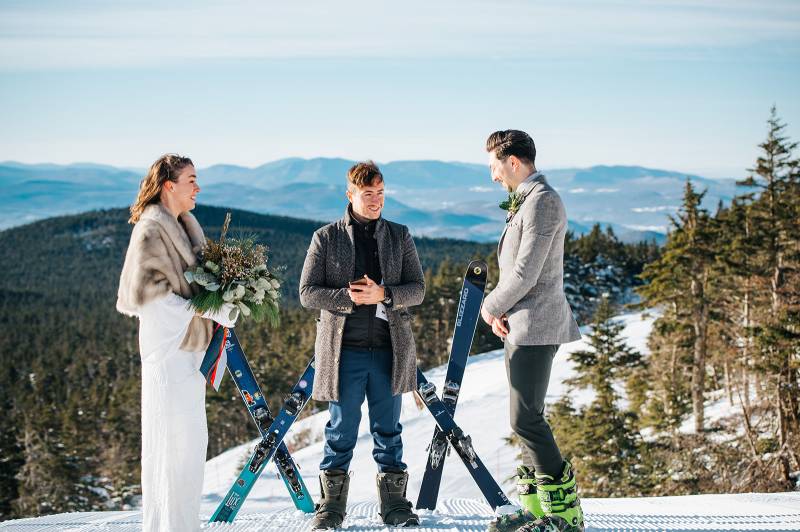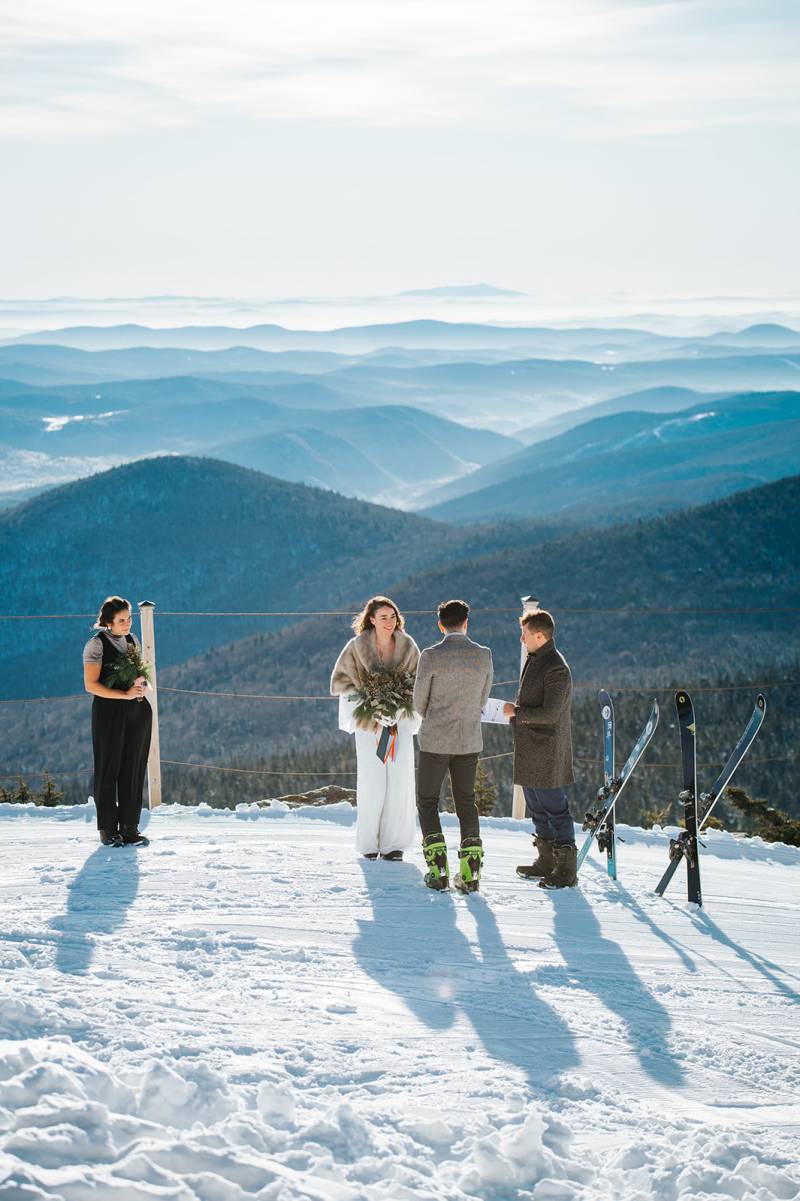 Marie is a designer for the Boston-based jewelry company, Hearts on Fire, and she designed her own gorgeous engagement ring!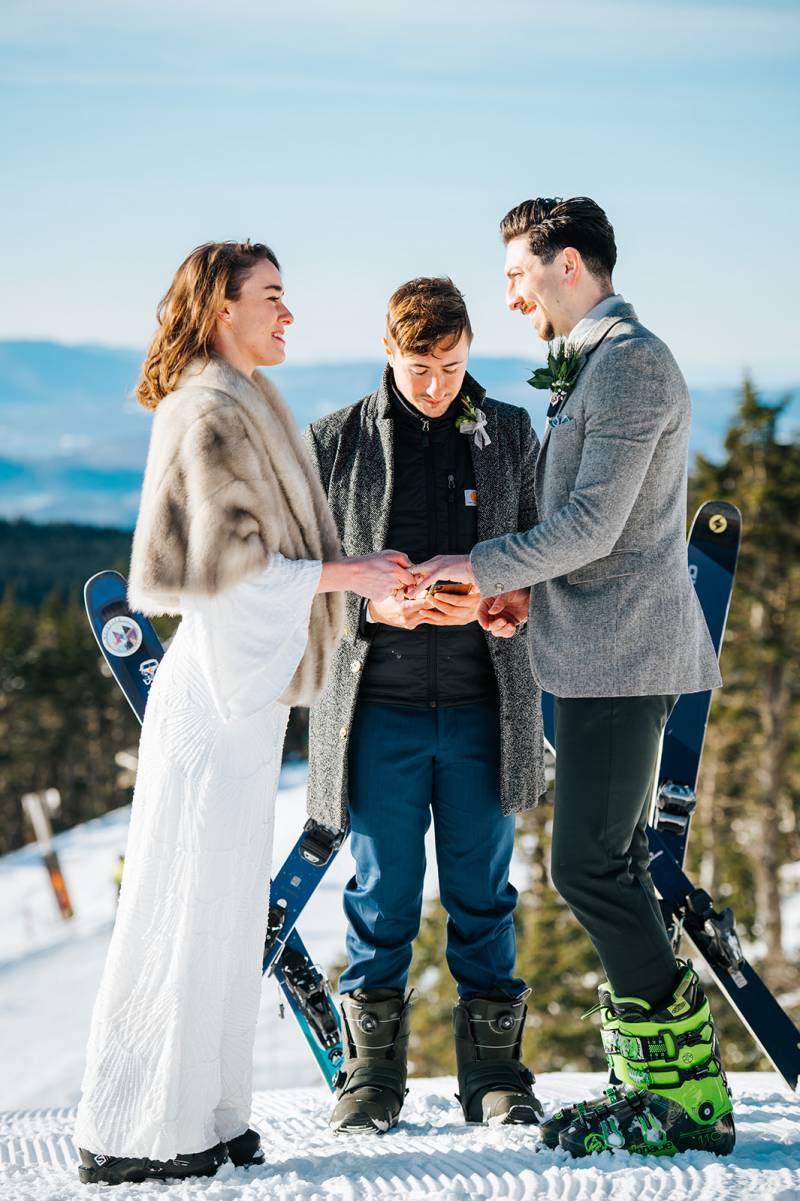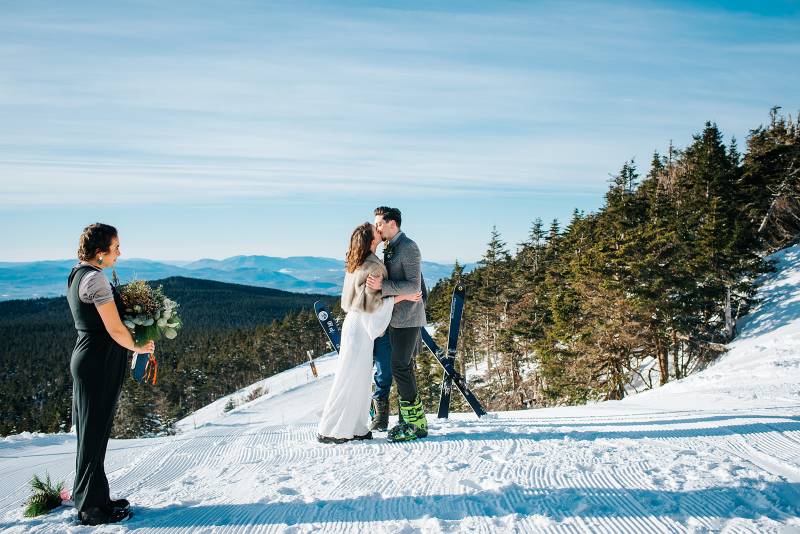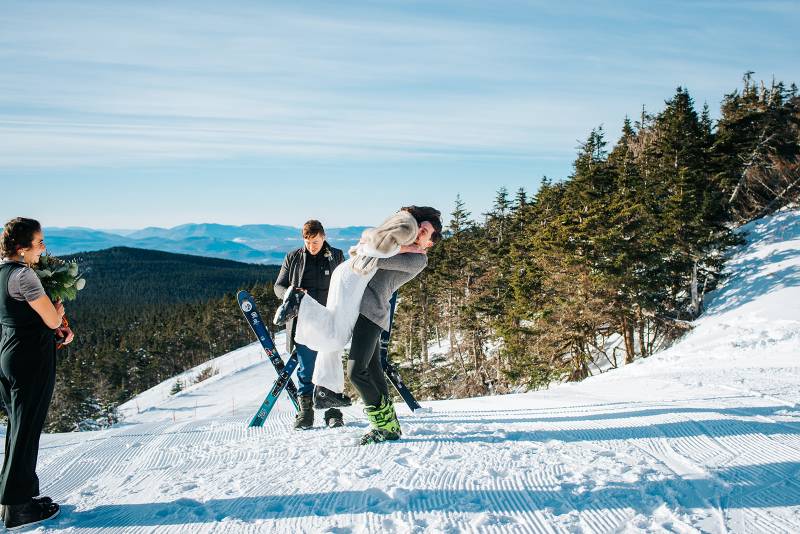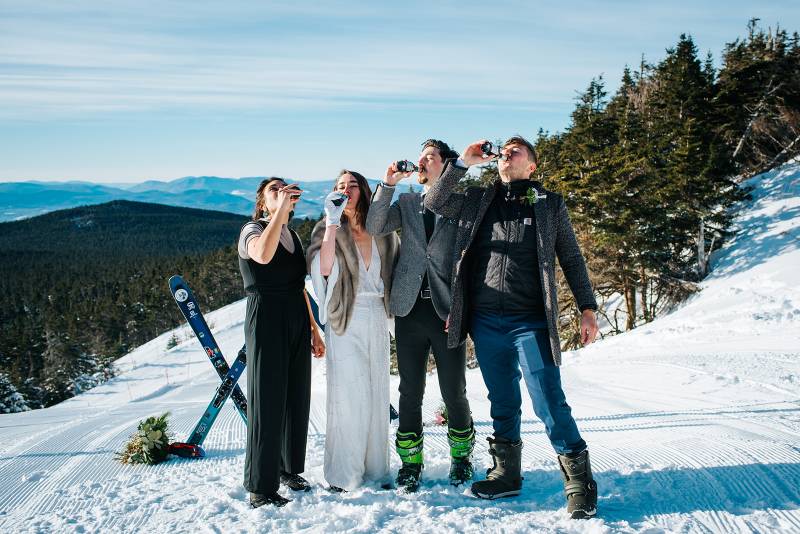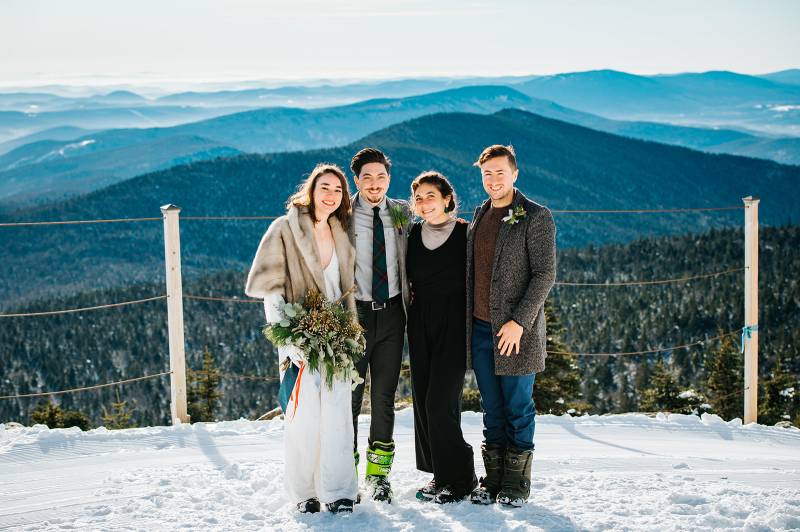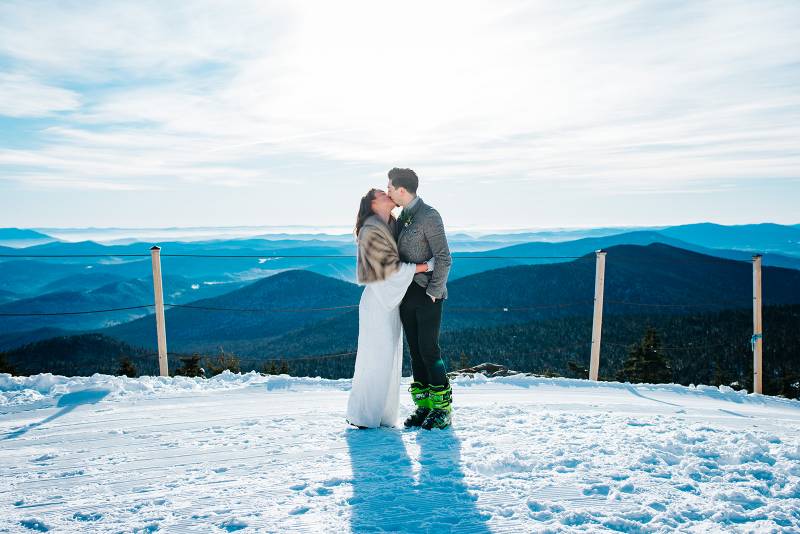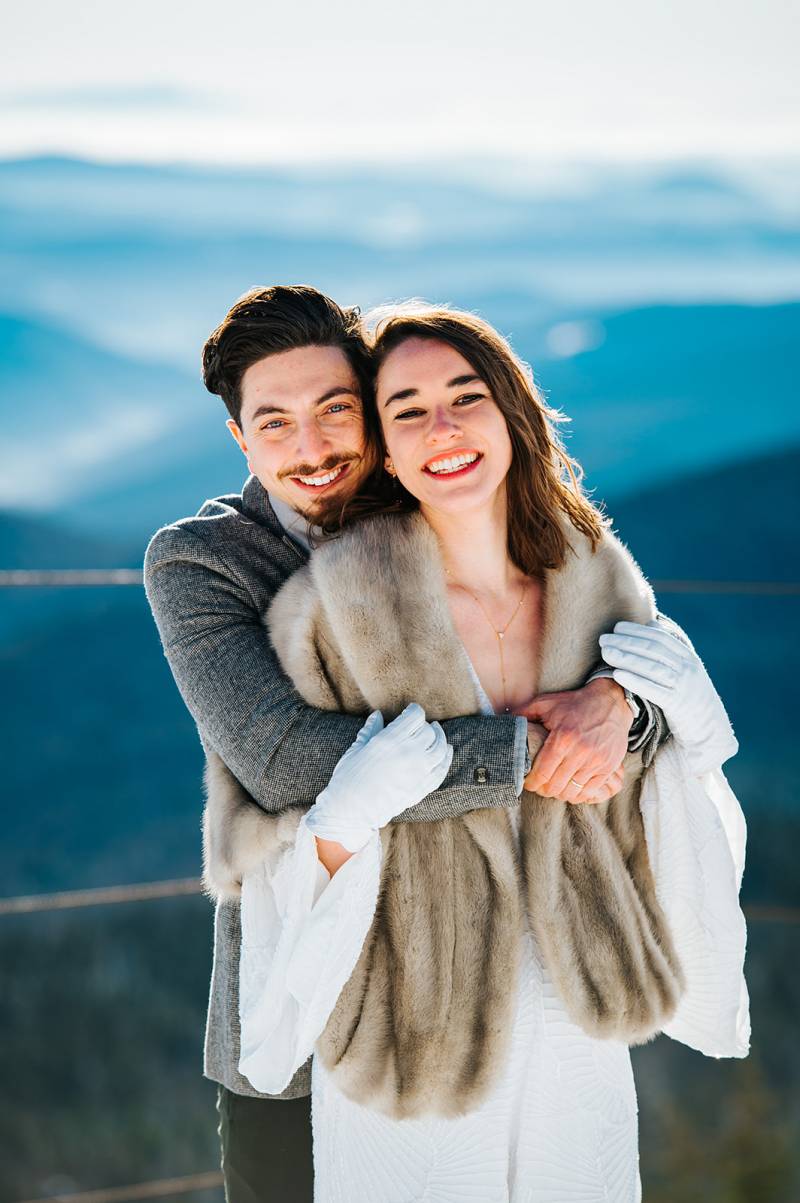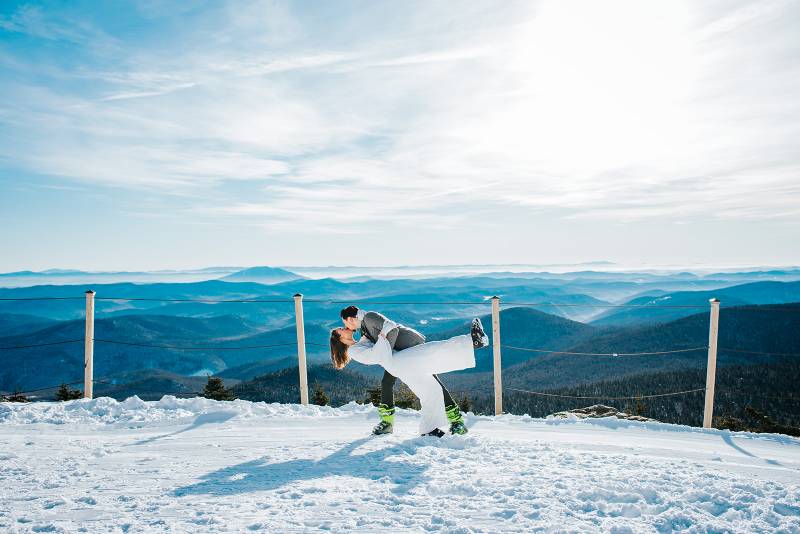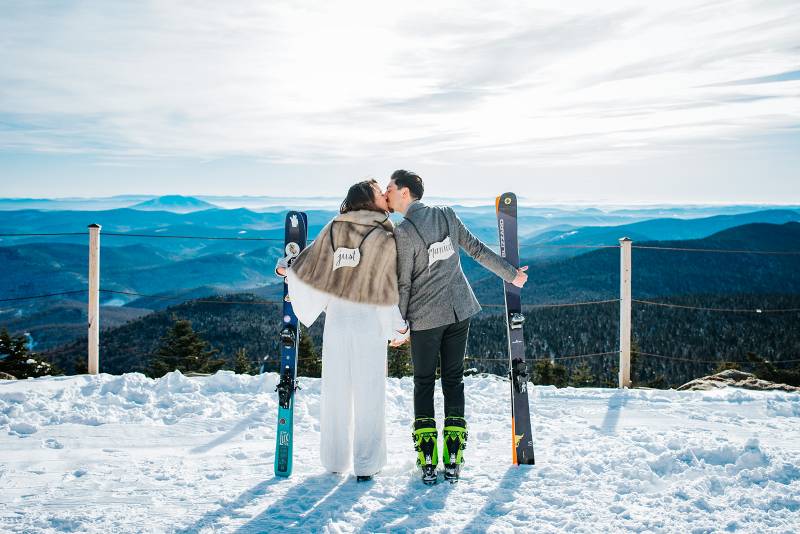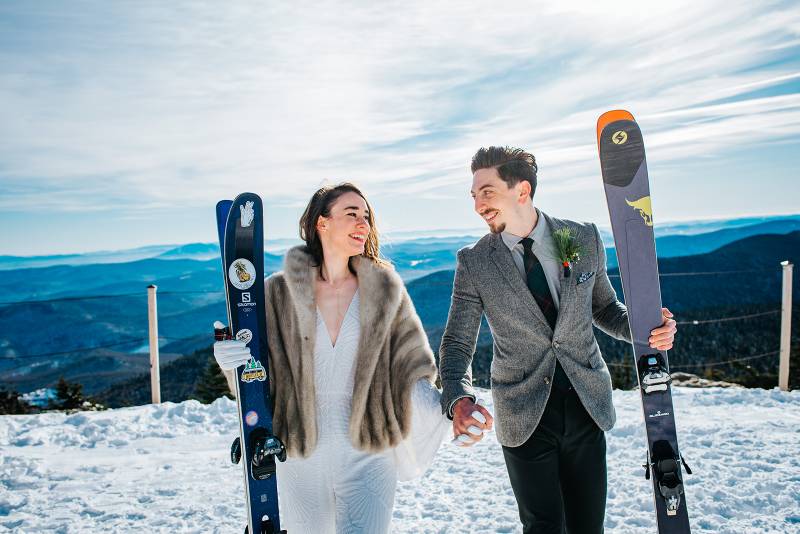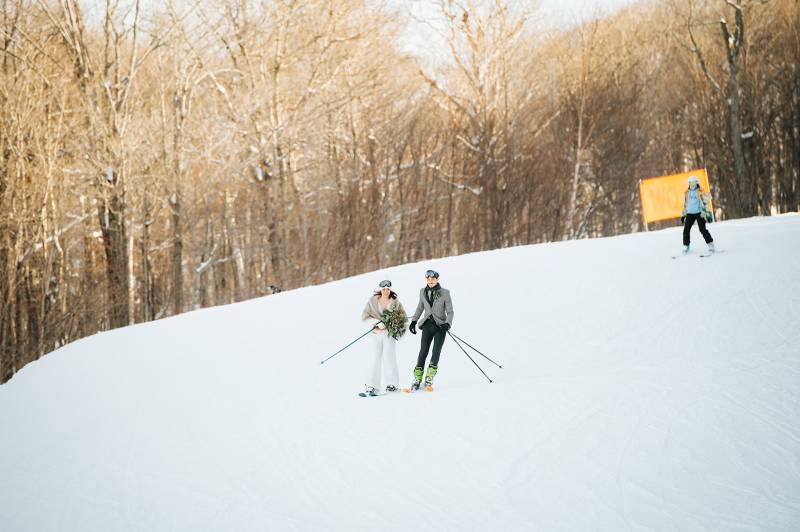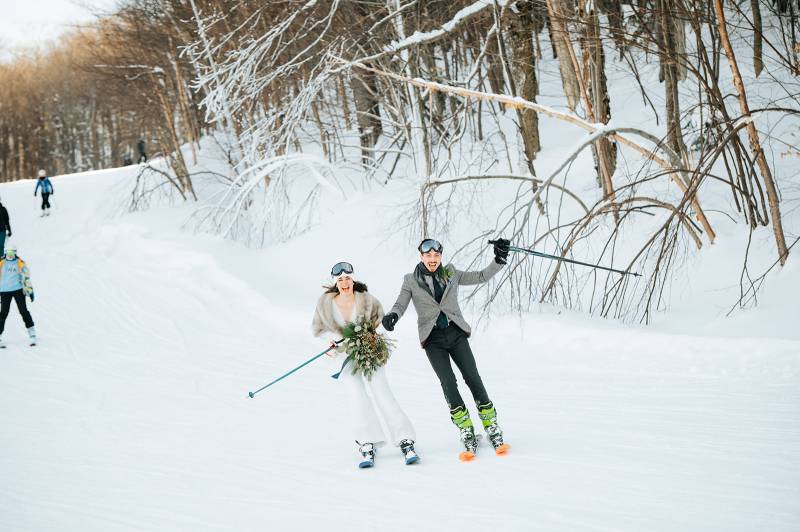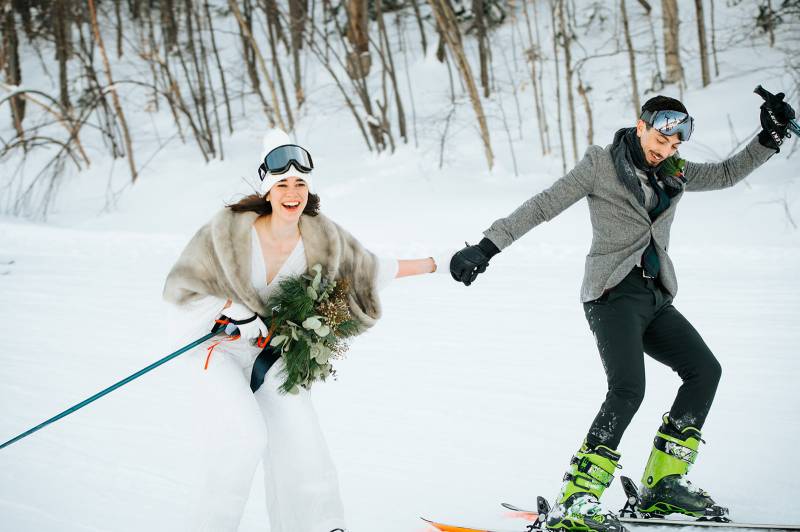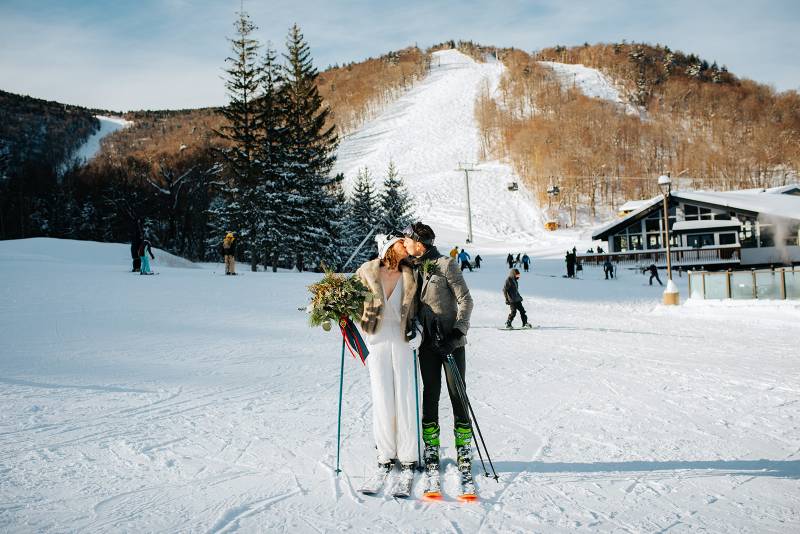 Congratulations, Marie and Jared!
Learn more about Juniper Studios in the vendor guide.