As I sit at my desk this afternoon, I am crunching on a deliciously sweet apple hand-picked at Burtt's Apple Orchard last weekend. If you are in the Montpelier or St. Johnsbury area, I would highly suggest taking the 30-minute trek over to Cabot to sample and pick their assortment of apples, pears, and pumpkins this fall.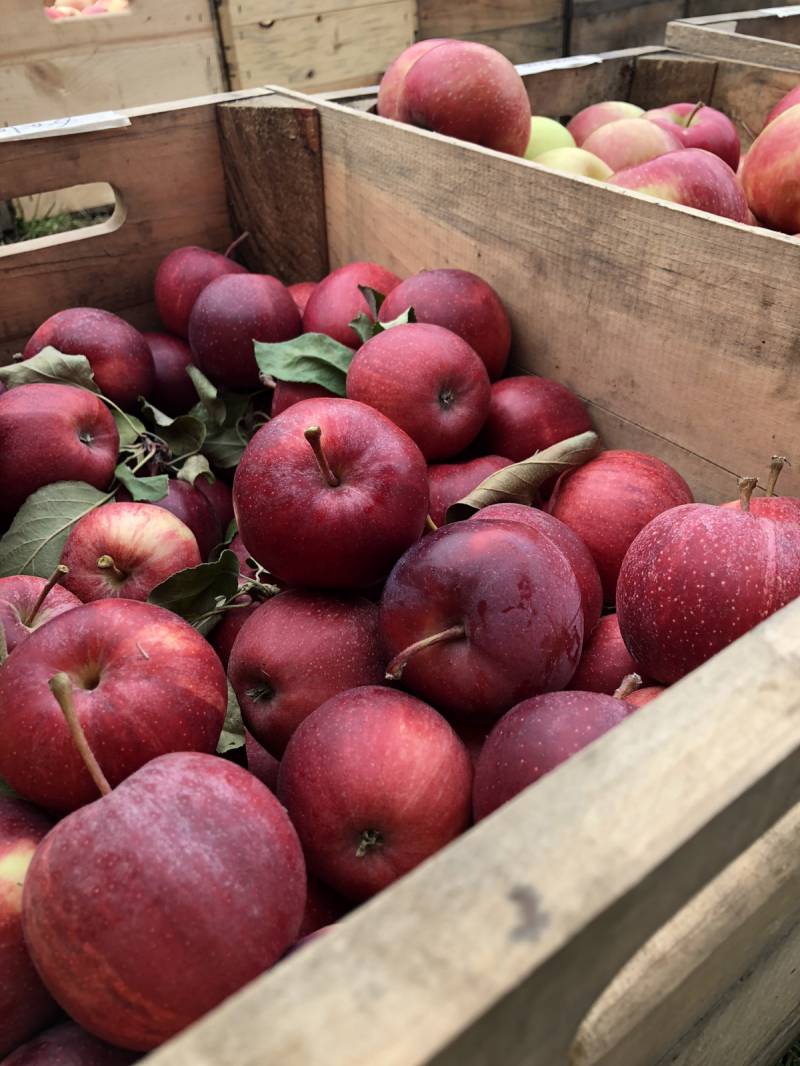 I have picked many apples while living here in Vermont and it is one of my favorite fall pastimes. On last week's family outing, we learned that there is more to apples than just McIntosh and Honeycrisp. Burtt's Apple Orchard has over forty varieties of apples - yes, 40!
With so many varieties on the orchard to chose from, it was difficult to decide which apples to pick. We agreed to pick apples the way I bet on horses...Sweet 16 because my daughter is 16 this year. MacIntosh, the old standard and a favorite in our family. Then it was off to the Ashmead Kernel because who wouldn't want to sample an apple that tastes like lemon meringue pie? Over to the Jersey Macs because I was born and raised in New Jersey (a little taste of the homeland). We picked some Northern Spies...so sinister! Then on to the Snowsweet Apples, because we are always praying for lots of snow this time of year. Lastly, we picked some Pixies hoping to bring a little pixie dust home with us!
The cider donuts were so warm and delicious that we ate them before we got back to the car. On the way, we played a game of apple slingshot, and as we drove away, we started planning on what apples we will pick on our next trip. Next week there will be different varieties ripe for the picking.
Fall is not only a picturesque time of year for apple picking; it is a gorgeous time for weddings and engagement photos. The colors are so vibrant and often the clouds make way for beautiful diffused light to make the most stunning images. Check out our list of local photographers if you are interested in booking an engagement session this fall season.