When it came time for Chelsea and Drew to select a venue for their summer wedding, Isham Farm was a natural choice. "Vermont is home for both of us - I grew up in the area and had ties to the Isham Farm with my grandparent's house a few minutes down the road," says Chelsea.
"Drew grew up visiting Vermont as a kid and decided to later attend school here at Champlain College, where we met. Since buying my grandparents' house about six years ago, we've spent many weekend mornings and weekday evenings enjoying walks at the Farm with our furbaby, Tucker, cutting down our annual Christmas tree, picking pumpkins and blueberries, and visiting Farmer Mike. The Farm is a beautiful place with a lot of memories, and offered the opportunity for our friends and family to live a 'day-in-our-life' and enjoy a true Vermont experience right in our backyard!"
Chelsea shared that as their ceremony came to a close, major storm clouds rolled in. "My blood pressure definitely spiked when I felt a few raindrops slide down my shoulders," she remembers. "Just as we were announced husband and wife and leaned in for our first married kiss, the sun burst out with an awesome rainbow. Some might say this was our (kinda cheesy) fairytale moment. For us, it was an emotional sign from my father-in-law, who had passed away just a few weeks before, that he was with us."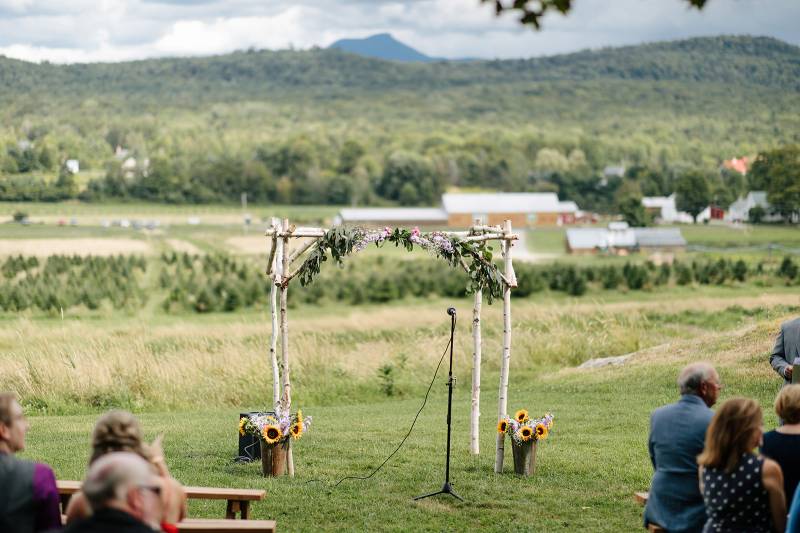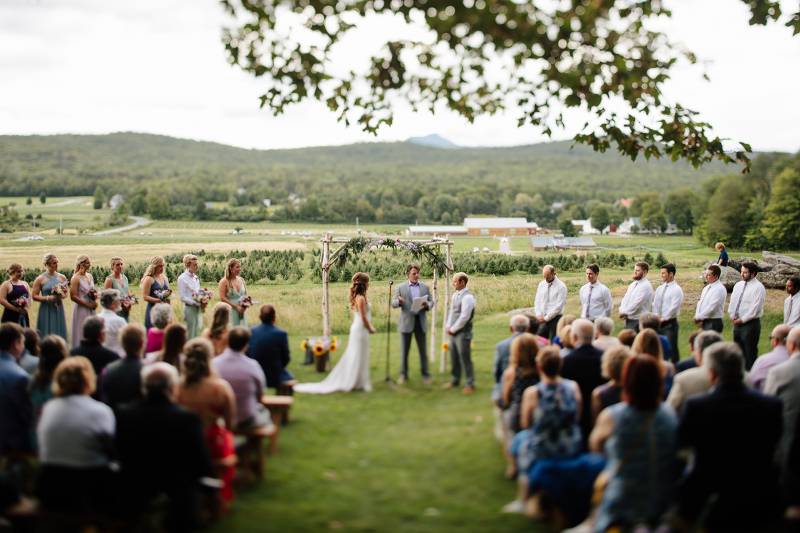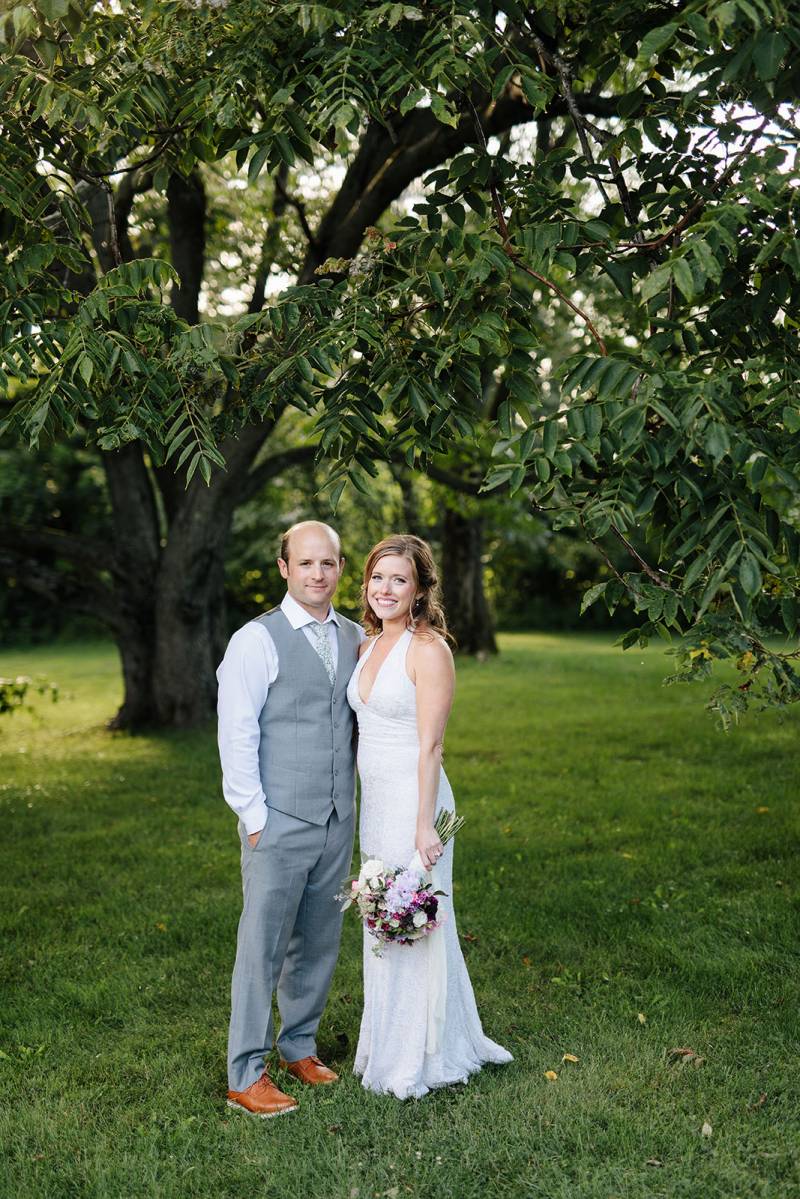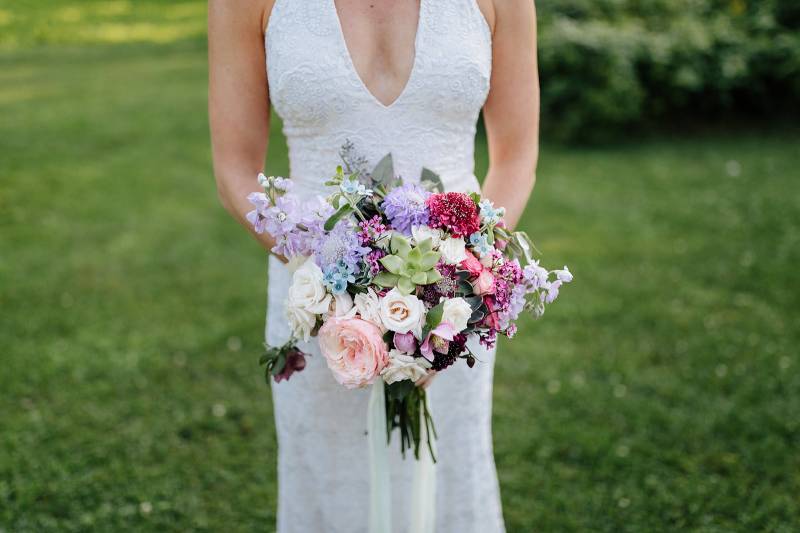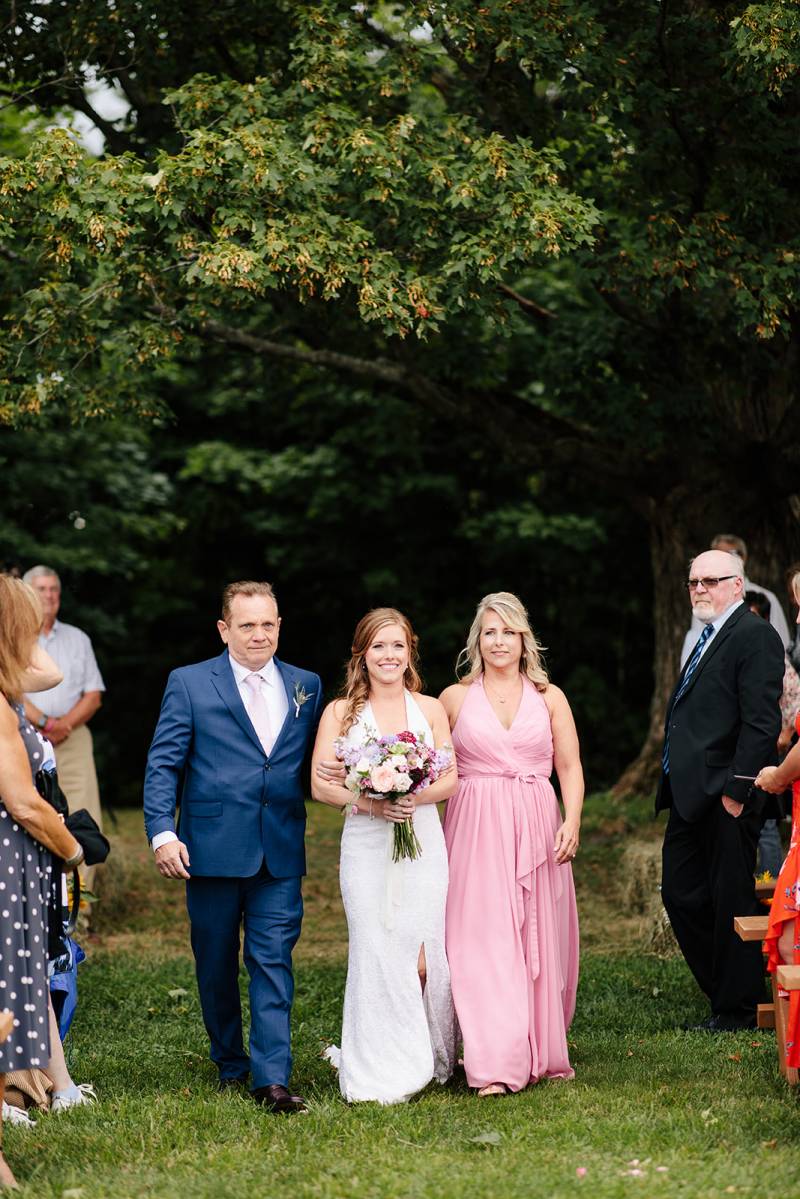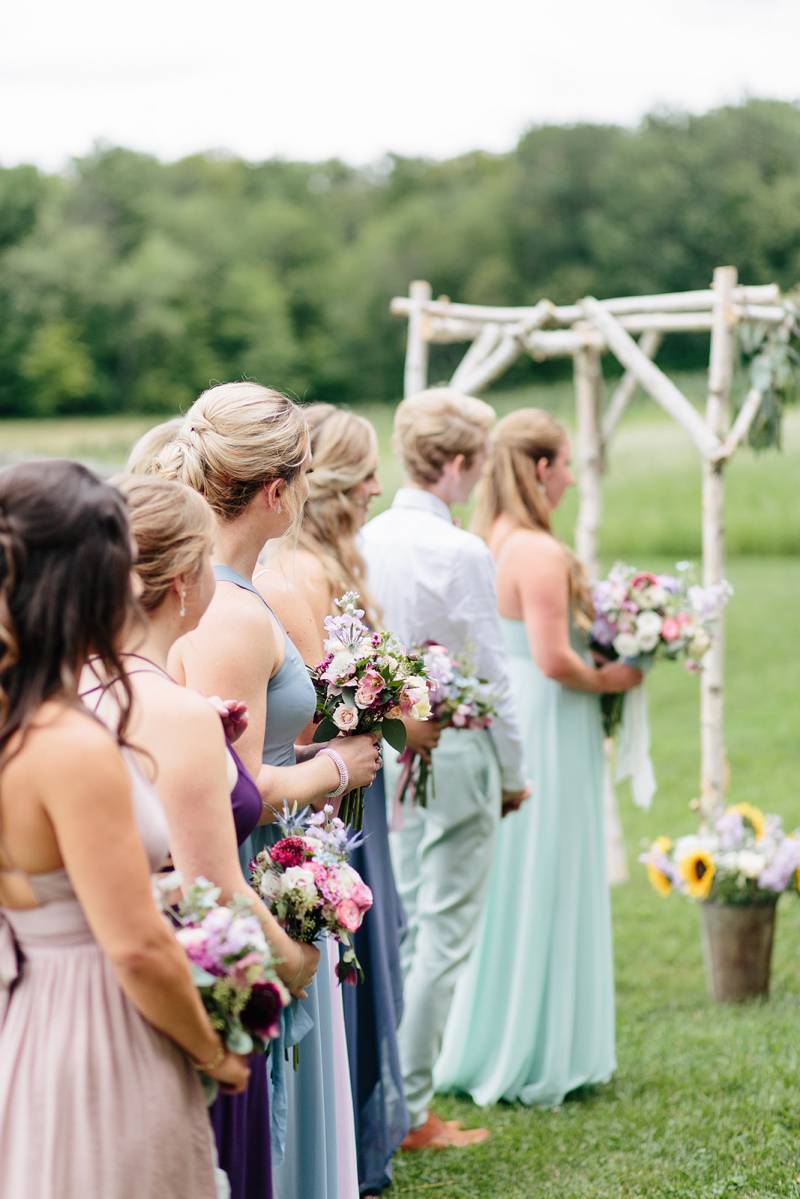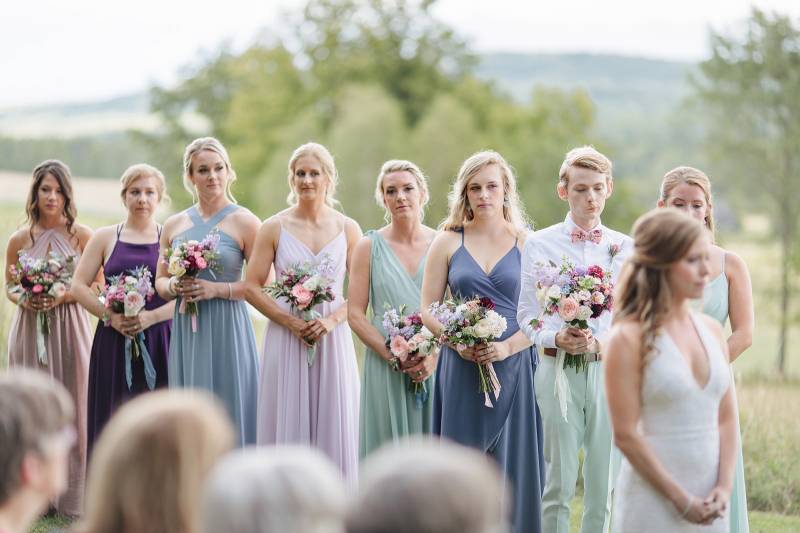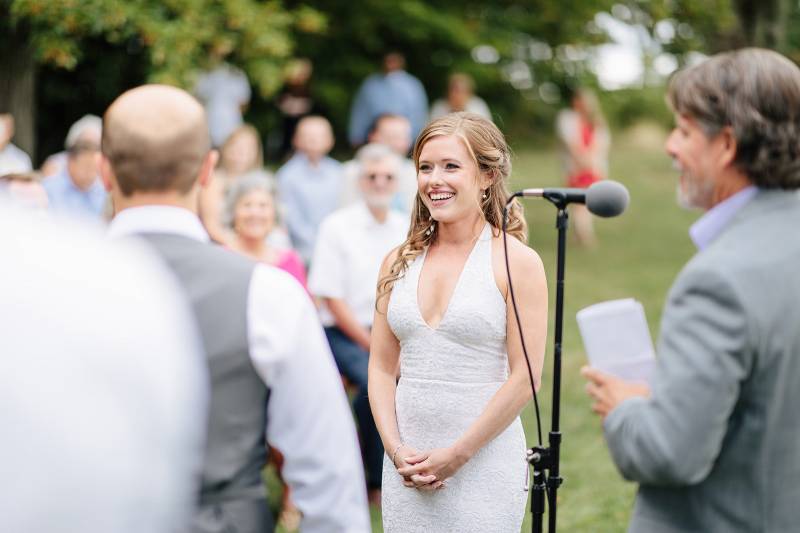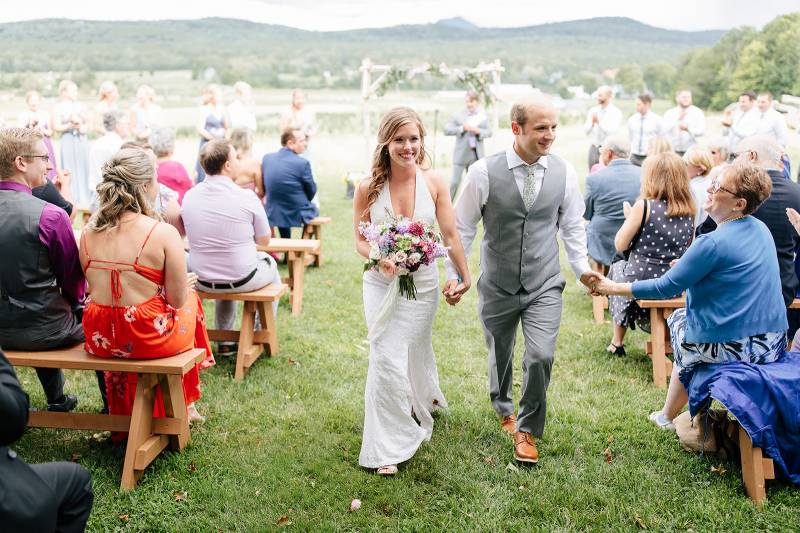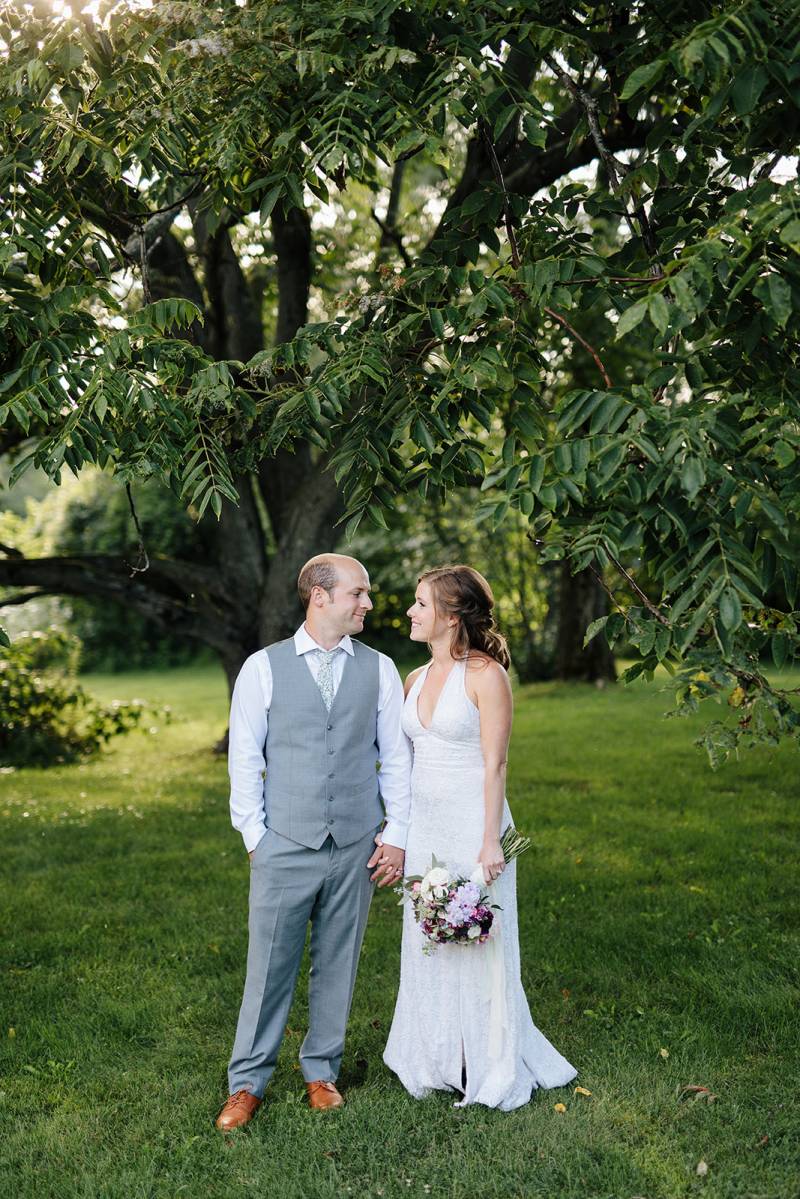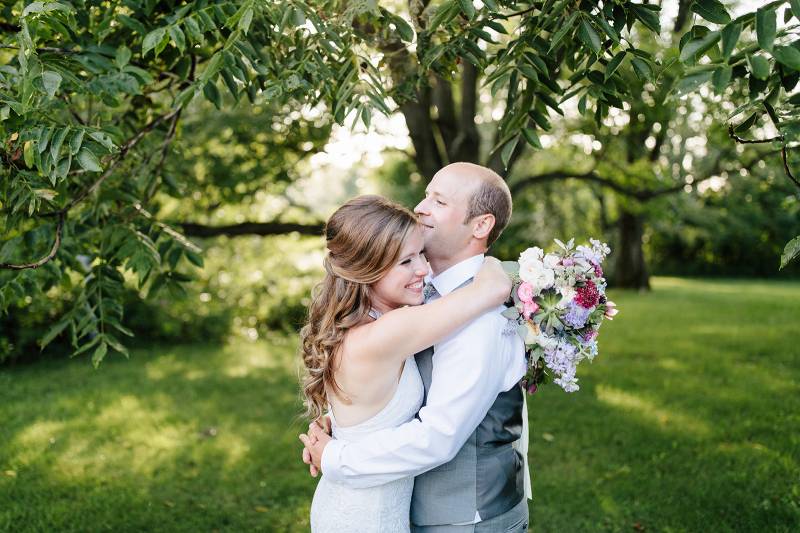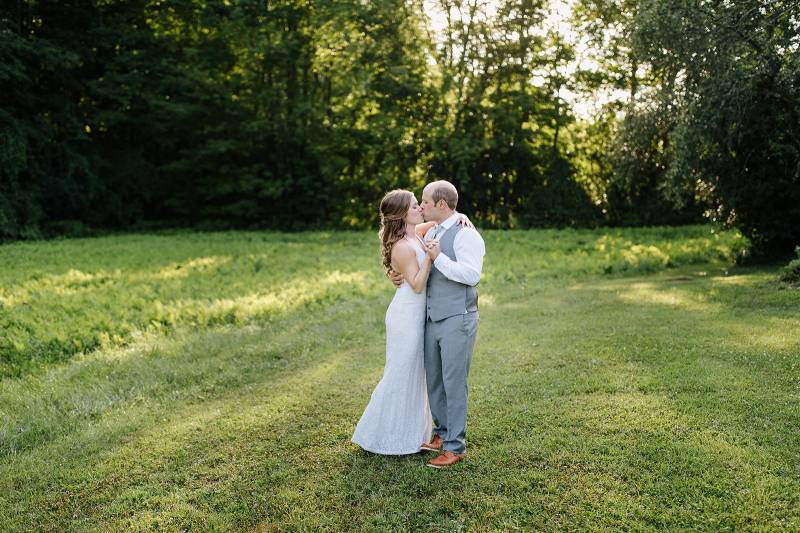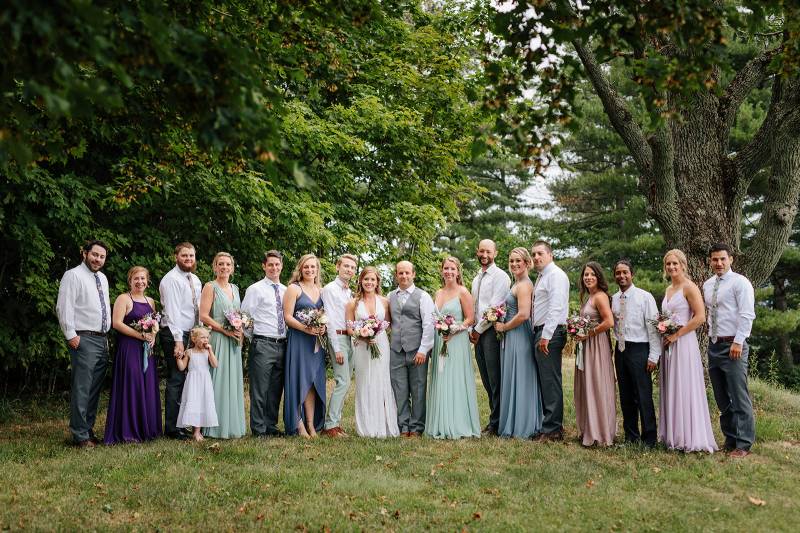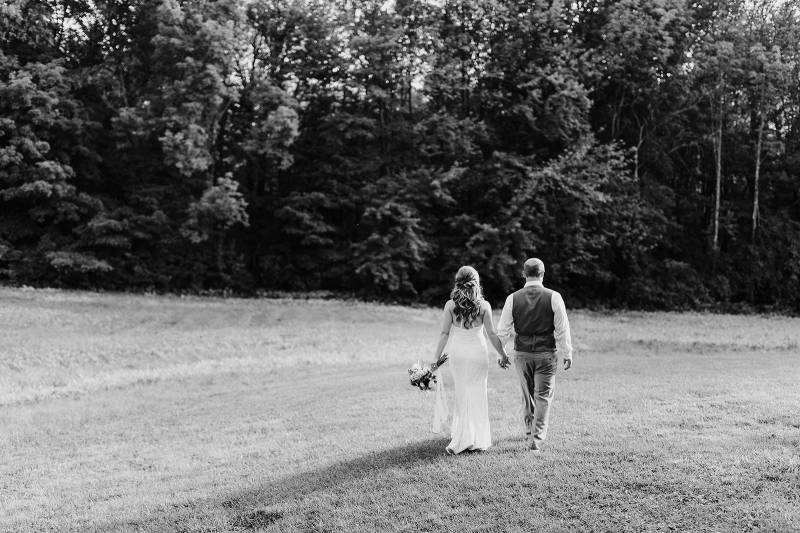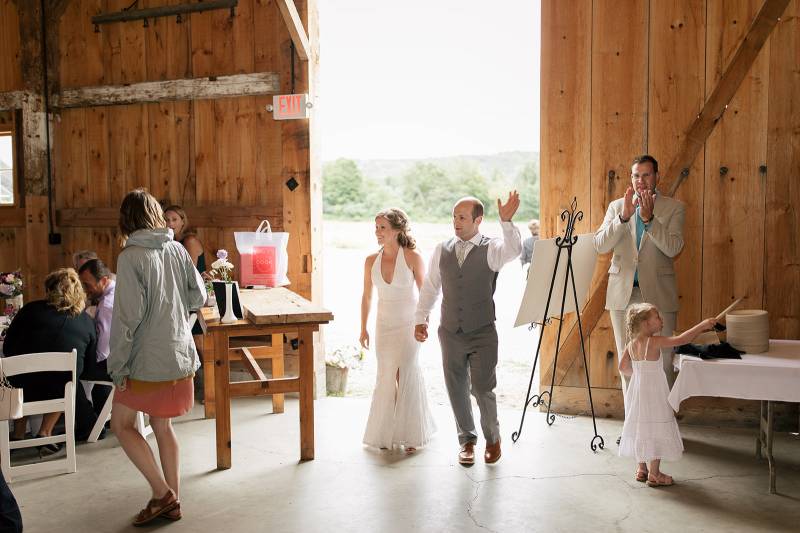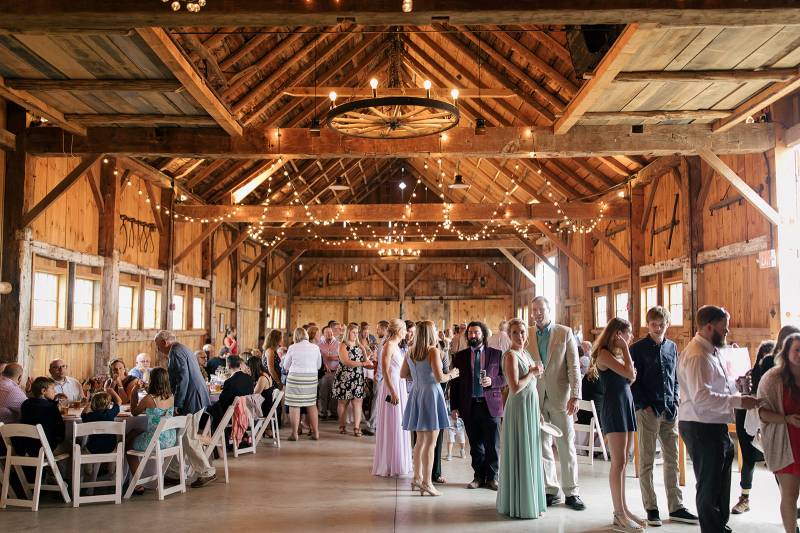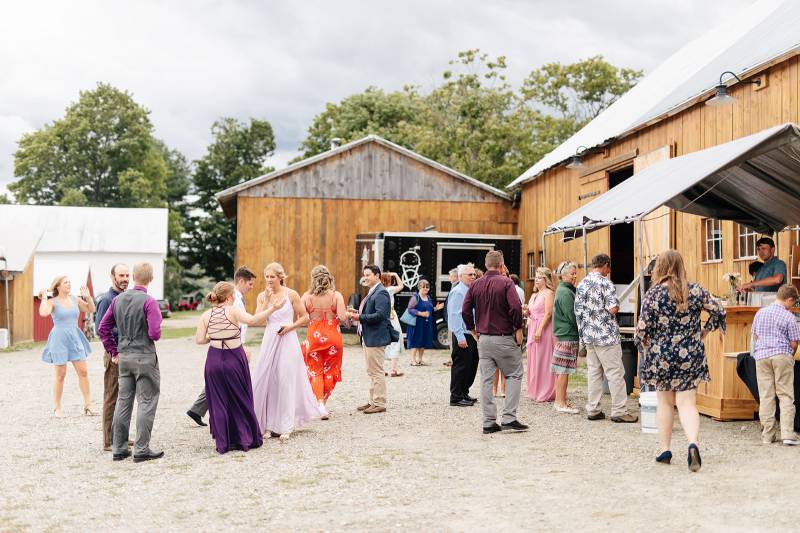 Congratulations, Chelsea and Drew!