Nestled on a hillside, Sharp Farm in a family-owned Vermont Christmas Tree Farm and recreation park located in Milton. With easy access to local outdoor activities, the Farm serves as the perfect backdrop for an intimate wedding weekend filled with adventures and quality time with friends and family,
While part of the venue's charm is feeling remote, it's actually only 10 miles from Burlington, making it convenient for guests. Additionally, couples get access to the property for four days, allowing them plenty of time to create memories with guests. The venue offers outdoor space for larger, tented receptions and an indoor space which can be used as a dance floor and catering area, or as an all-inclusive reception venue for intimate microweddings.
Adventure-loving couples will love the ability to partake in several activities over the course of their wedding weekend. Think: hiking, road biking, mountain biking (and more) all conveniently located to the Farm. The team at Sharp Farm put together a sample itinerary to showcase what your adventure weekend wedding could include.
Thursday:
Check into your accommodations, or set up tents at Sharp Farm (yes, you can camp on the property!) before exploring some of the Northeast's best food and drink.
Vermont is home to some of the world's best microbreweries, many of which are located near Burlington, only ten miles south of the Farm. (Crowd-favorite Lawson's Finest Liquids taproom is only about an hour drive.)
Downtown Burlington is also home to several great restaurants and night life so you'll find something for everyone.
Friday:
Because you have the property for the entire weekend, you can leisurely set up the wedding Thursday or Friday morning with the help of your family and/or friends. Once your celebration is ready to go, it's time to have an adventure! There are many activities to choose from depending on what your group enjoys.
The Sharp Farm team recommends a Segway tour of downtown Burlington, which will give your guests a historical narrative of Burlington's history. Feeling a little more adventurous? You can take an off-road segway tour at Sharp Farm, ride mountain bikes or take a hike.
One of the best ways to experience Lake Champlain is to rent pedal or e-bikes and ride the Causeway to the Lake Champlain Islands. You could also charter a sailboat, rent kayaks, or head to one of Vermont's many beaches to relax for the day.
Friday evening, you can either head back to the Farm for dinner and a bonfire, or take the party up north to Montreal (only a 90 minute drive) to explore a new city.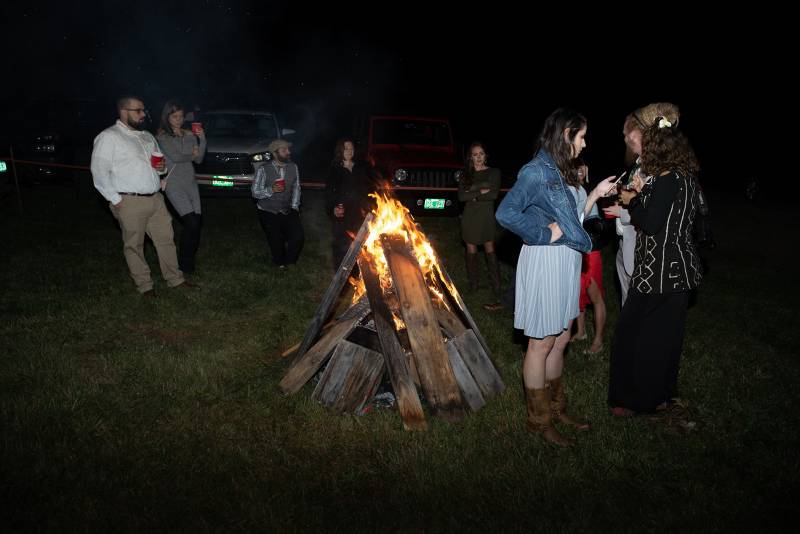 Saturday:
Celebrate your big day overlooking the mountains surrounded by your close family and friends! Together, you'll dance the night away and celebrate long into the night with a bonfire on the property.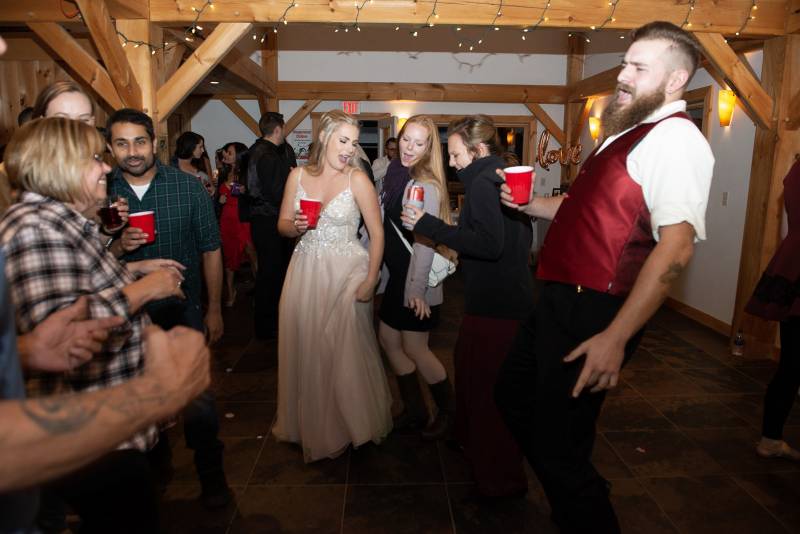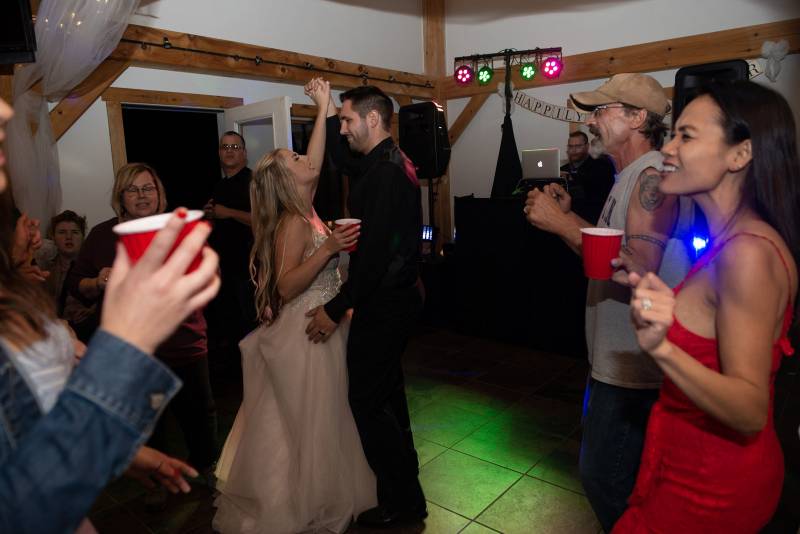 Sunday: Grab some coffee and donuts and meet up at Sharp Farm to relive your weekend with your crew and take one more hike together up Cobble Hill before cleaning up and heading out, full of love and great memories.
Learn more about hosting your adventure wedding at Sharp Farm.