Choosing a caterer is one of the biggest decisions a couple makes when planning their wedding. Chef Susan LeClair, the talent behind Santini Catering, understands this. With thirty years of culinary experience, Chef Susan works with couples to design a delicious, wholesome menu to satisfy and delight guests.
I sat down with Susan to learn more.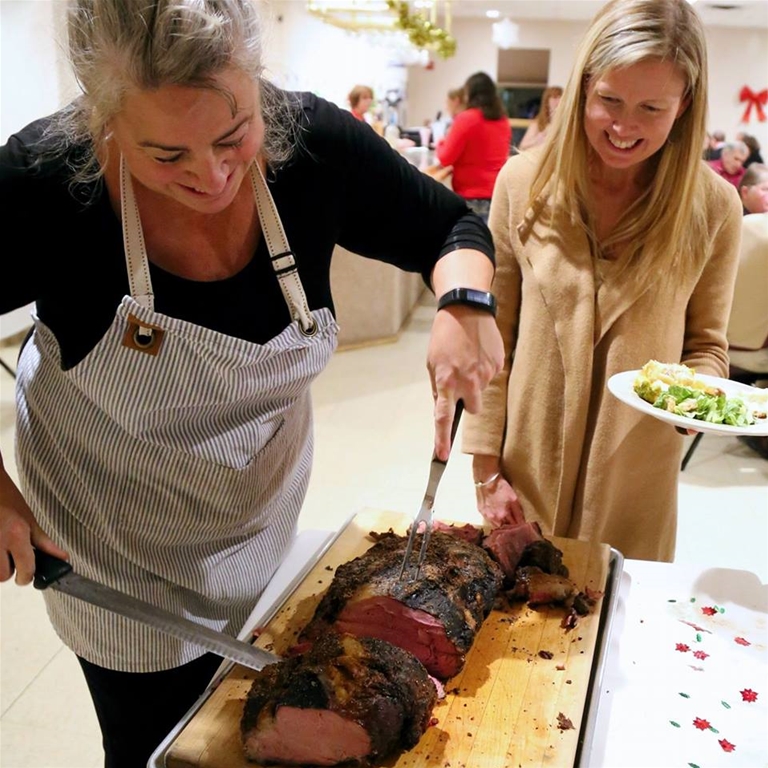 How did you become a wedding caterer?
The food industry has always been a part of my life; my father owned and operated Pud's Lunch Bar in St. Albans, Vermont for many years. My first memory of cooking was when I was 8 years old. I made a meatball soup for my family that I had learned how to make in Girl Scout camp!
I graduated from the New England Culinary Institute in Montpelier and spent years mastering my skills as Chef at many of Vermont's finest restaurants, including Hen of the Wood, Michael's on the Hill, Kitchen Table Bistro and Farmhouse Group's Guild Tavern. From there, I started my own small catering business focused on local food. Then, I bought a larger catering business, turned my focus to weddings, and years later here I am!
How would you describe your catering style?
I create what I'd call "upscale comfort food," featuring as many local ingredients and products as I can. I use Vermont produce, cheeses, meats and other products to create fresh, seasonal menus that give couples and their guests a taste of what our state has to offer!
The menus are flexible for the couple's needs. Some couples enjoy hosting a large, heavy hors d'oeuvres reception and others opt to do a cocktail hour with appetizers and a traditional dinner buffet. I am happy to work with clients to design a menu that works for their event timeline and their taste preferences.
Which areas do you service?
I cater in Franklin, Grand Isle and Chittenden counties.
What do you recommend couples consider when choosing a caterer for their wedding?
When you're planning your wedding, there are so many decisions to make. I would suggest looking for a caterer who offers a complete package. For instance, I provide linens, napkins, dinner plates, and silverware - everything you need to eat.
I also offer special touches, like a box of appetizers for the wedding party to enjoy while they take pictures. These things help to make the day run a bit smoother and be more enjoyable!
I am also passionate about providing biodegradable dinner wares, and I'm continuing to find ways to incorporate locally-made environmental products into events. This is important to a lot of my couples!
What's your favorite moment during a wedding?
I really love when the couple is introduced as they enter their reception. Not only is it fun to watch their joy, it's my team's cue to know we're up next, which is exciting! I also love when a couple is the first to come down the dinner buffet, and I can congratulate them as they share their first meal as spouses.
What's your favorite thing to do in Vermont?
Spending time at the lake; I love stand up paddle boarding.
What's a fun fact about yourself?
I don't like mushrooms!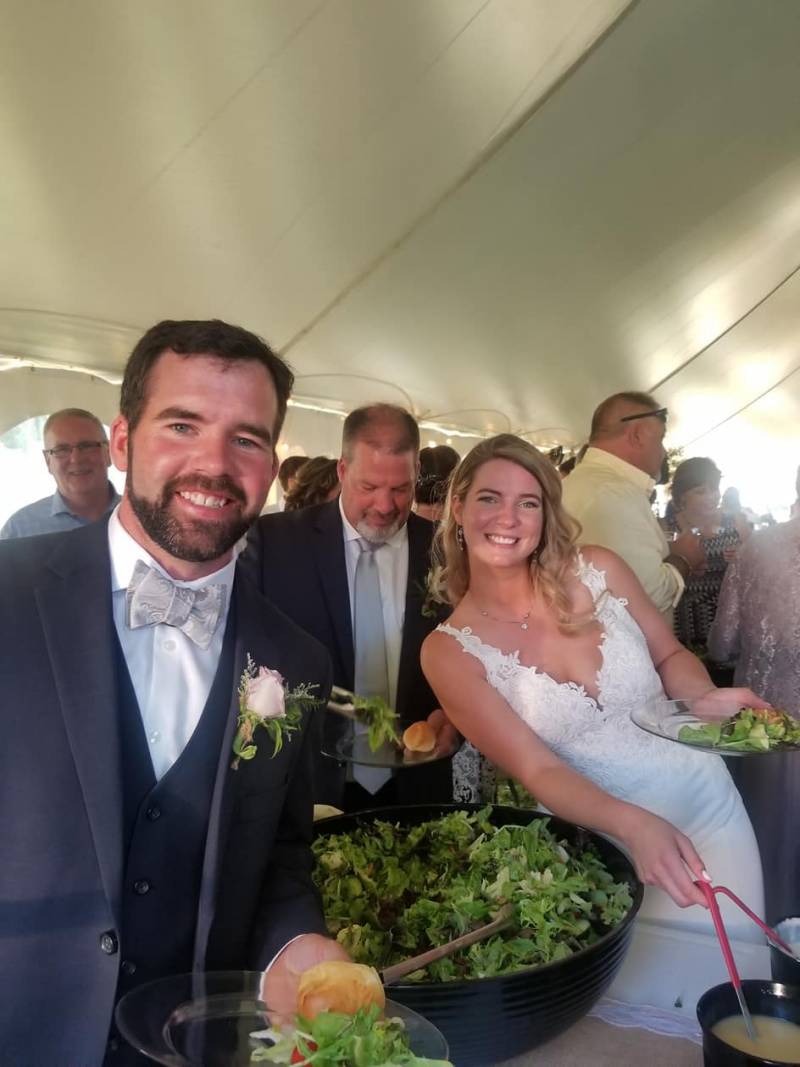 Thank you, Susan! Visit Santini Catering's profile to learn more.