As the temperature plummets from fall into winter, it is time for me curl up by the fire with my beloved comfy blanket and fluffy socks, to sip a hot toddy and talk about wedding details. I feel all warm and cozy and imagine that couples may want to bring that feeling to their wedding with flannel. Let's talk about all the ways you can incorporate the ever-present classic Vermont fabric into your wedding plans.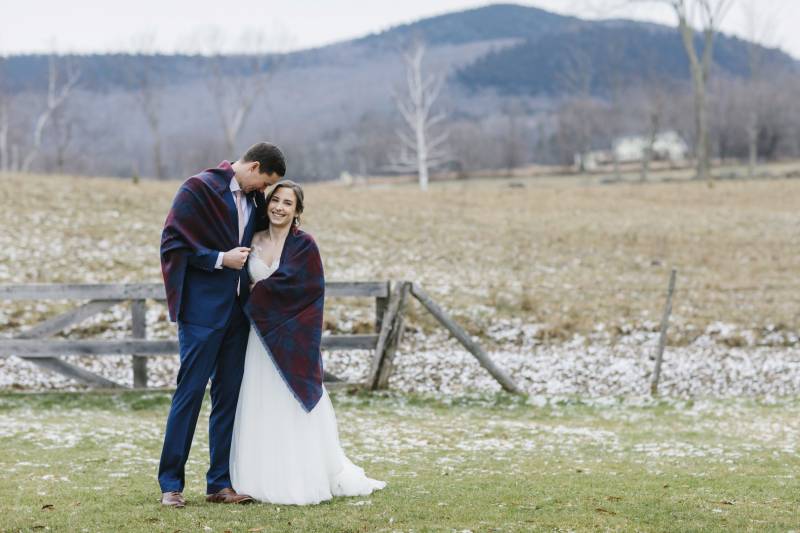 You can bring a sense of warmth to your fall or winter wedding by adding flannel accents at your ceremony and reception locations. Plaid details for your linens, napkins, place cards and table numbers can add a subtle, rustic warmth to your wedding decor.
Plaid accents, deep burgundy florals, and apple cider set the tone for Sarah and Doug's winter wedding at The Inn at Round Barn Farm in Waitsfield, Vermont in December 2017.
Kat and Jon added flannel details with their linens during their rehearsal dinner. At their reception at The Equinox Resort and Spa Jon sported a plaid jacket and tie.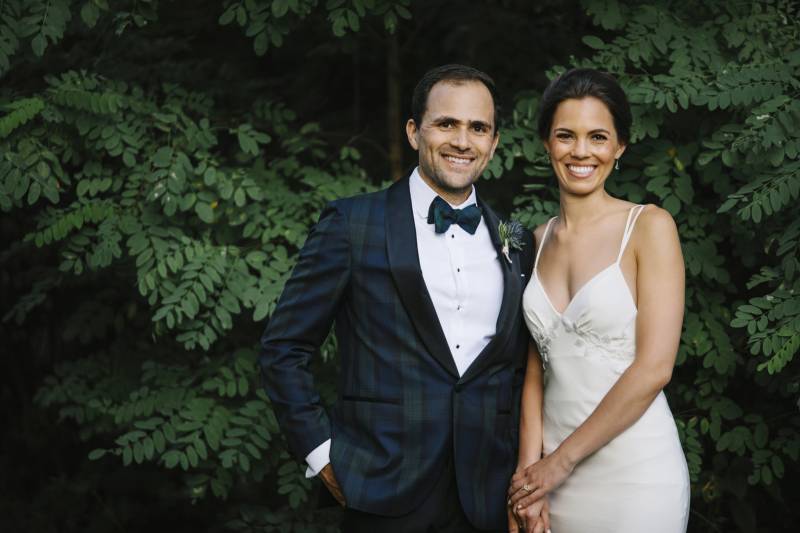 Don't forget plaid elements on your dessert table -- I am obsessed with cakes that have either a tartan pattern on the outside or even on the inside for an added surprise.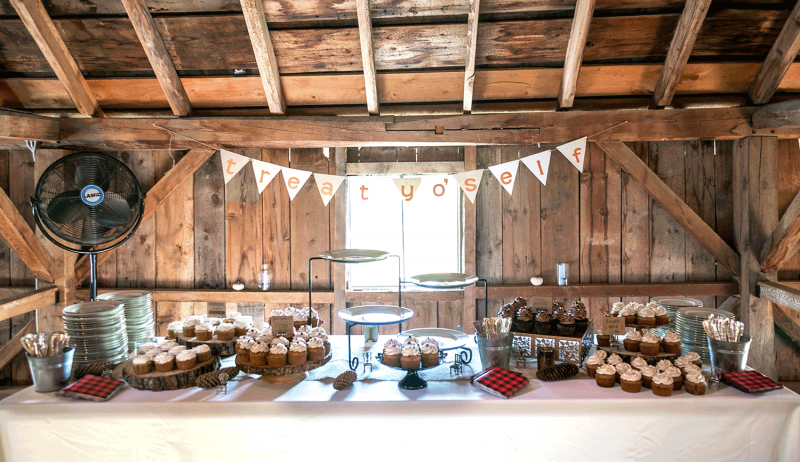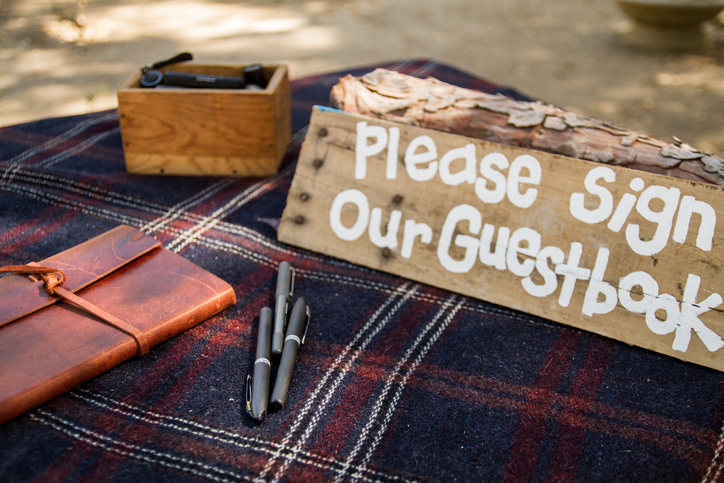 Memorable gifts for your wedding party can coordinate with your flannel decor. Forget the silk robes! Flannel button-up shirts are fabulous gifts for your girls to wear for makeup and hair. Check out recent bride, Caryln and her girls prepping in flannel...
Come ceremony time, flannel stadium blankets for your guests make a warm, cozy statement. Keep your guests happy while keeping their drinks cold with flannel beer hugs, wine sleeves, and growler bags. The Vermont Flannel Company can even personalize their flannel gifts specifically for your wedding.
Looking for a 'Vermonty' gift for the happy couple? A pair of matching boxers and "Vongs" from Vermont Flannel Company would be hoot!
I know, when you hear the word flannel, a specific image comes to mind...
But what is flannel really? And what is plaid?

Flannel is the soft, comfy fabric that keeps you warm and yet still breathes. It typically is made from cotton, but originated with wool, and can also be made of synthetic material. The weave of the flannel fabric is loose. After it is woven, it is brushed (or napped) with a fine metal brush to make it extra soft. The plaid pattern does not make it flannel; flannel can be a solid color or a pattern.
The most popular flannel pattern is what we now call plaid -- the image of a lumberjack, hipster, or kilted Scotsman. In Scotland, they use the word tartan instead of plaid. Long ago plaid referred to the article of clothing that draped over a man's shoulder, not the pattern. Somewhere through time, tartan and plaid have become synonymous. There are over 4,000 plaid patterns characterized by the interlocking patterns of colored stripes. There are the ever-popular Blackwatch and Campbell Plaid plus Gingham, Buffalo Plaid, Glen Plaid, Houndstooth, Madras, and Tattersall, to name a few.
Important Facts to Remember:

1. Flannel is the fabric - it is soft and comfy because of the nap. Flannel can be solid or patterned.
2. Plaid is the pattern. It is often called tartan. There are over 4,000 different patterns.

You can select a pattern to complement the setting or theme of your wedding. Recent bride Maddie Goodnuff chose Buffalo Plaid to add small touches to things like in the ribbon wrapped around the stationary and her bouquet.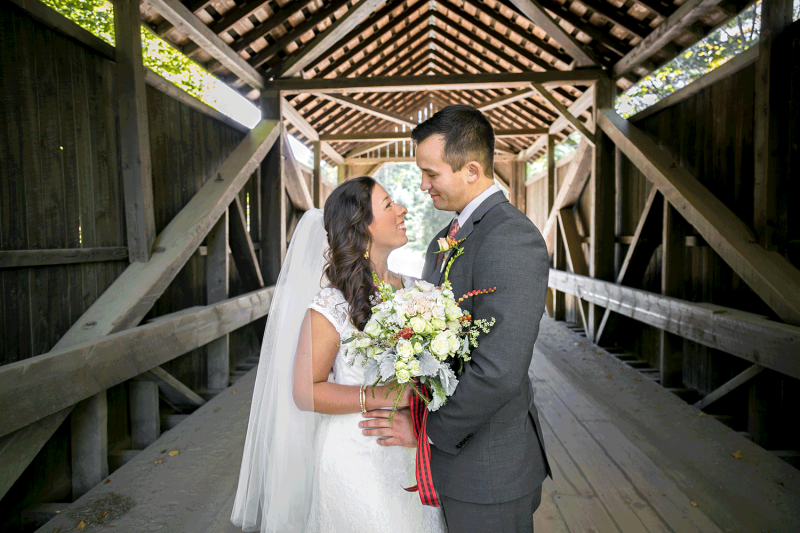 "I've always loved the simplicity of Buffalo Plaid. To me, it evokes a warm and cozy feeling; perfect for a Vermont fall wedding!" says Maddie, "I really wanted to use the colors of nature and fall to dictate the rest of the decor. So, that was my one pop of pattern that I sprinkled throughout the wedding day." What's great about adding touches like these is a lot of the elements can be found online, leaving more room in the budget for when you want good quality flannel gifts.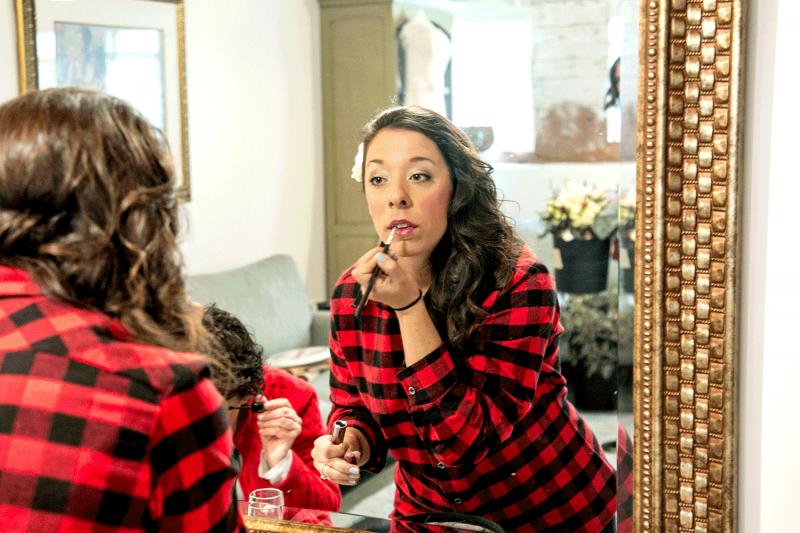 Couple Caryln and Mike added touches of flannel in their 2018 October wedding at Basin Harbor, located in Vergennes, Vermont. Caryln gave flannel shirts to her bridesmaids for when they were getting ready. During the wedding ceremony, the girls wore flannel shawls to ward off the fall chill. Mike honored his Scottish heritage by donning a bowtie in the tartan of his family's clan, The Smith Clan.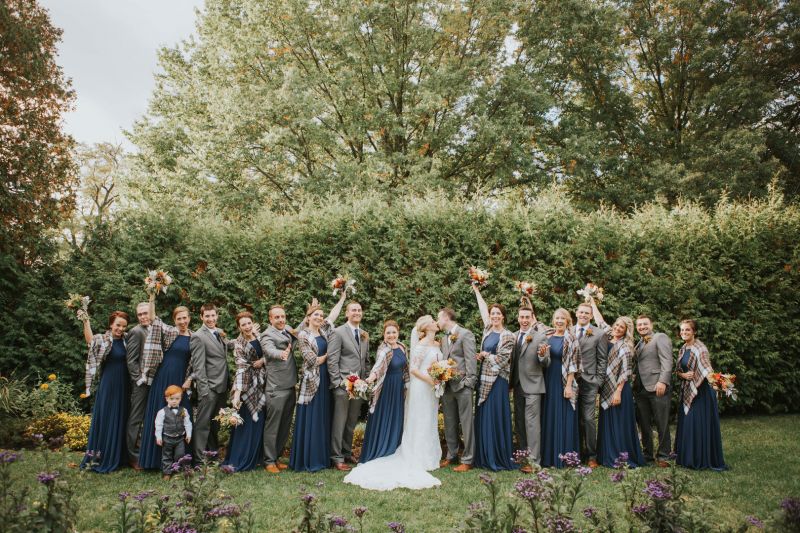 Another recent bride, Becca says, "Nothing says rustic Vermont more than adding a little flannel to your wedding photography plan. I am actually having the photographer take pictures of me in my dress with my flannel on! There are so many ways you can get creative with flannel in the photography."
Are you planning to use flannel details at your wedding? Tell us all about it by adding a comment or better yet, add your flannel photo on Instagram #vermontflannelweddings. We would love to see all that flannel!