Laura and Travis, both native Vermonters, met their sophomore year at UVM and have been together ever since. When it came time to plan their wedding, they knew they wanted to tie the knot in the Green Mountain state.
Laura says she and Travis knew the The Inn at Round Barn Farm was their ideal venue. "The barn is in an idyllic setting, surrounded by lush greenery. And it gave us options to host outside or inside," she says.
The couple partnered with Wink and Willow to bring their dream of a rustic barn wedding with modern, elegant touches to life. Other personalized touches included Laura's dress change (complete with denim jacket), an appearance from the couple's adorable pup, and a custom pink neon sign with their wedding hashtag. The result was, in a single word: stunning.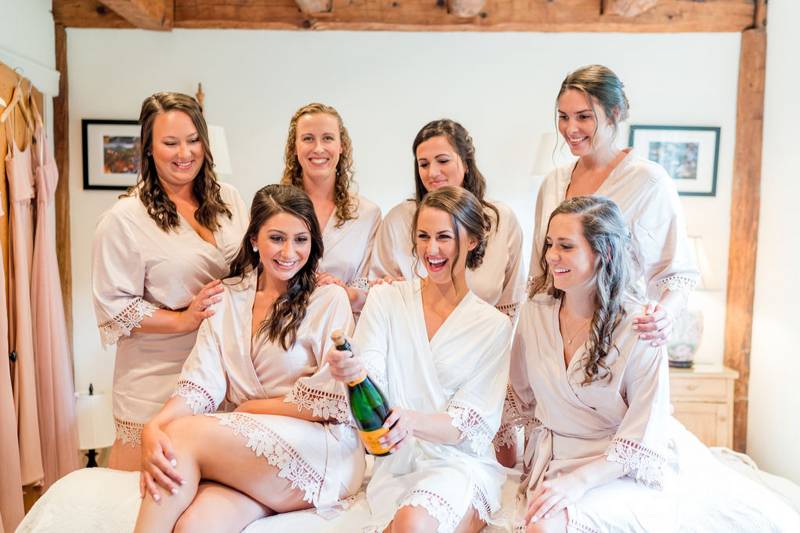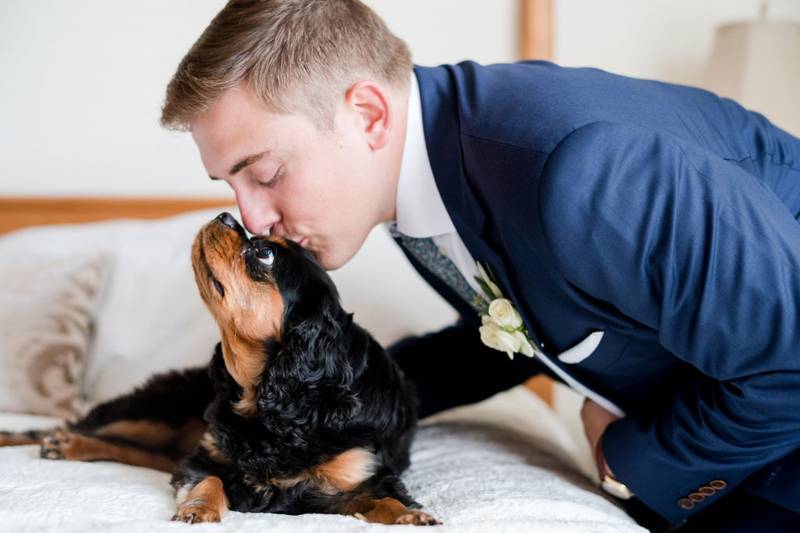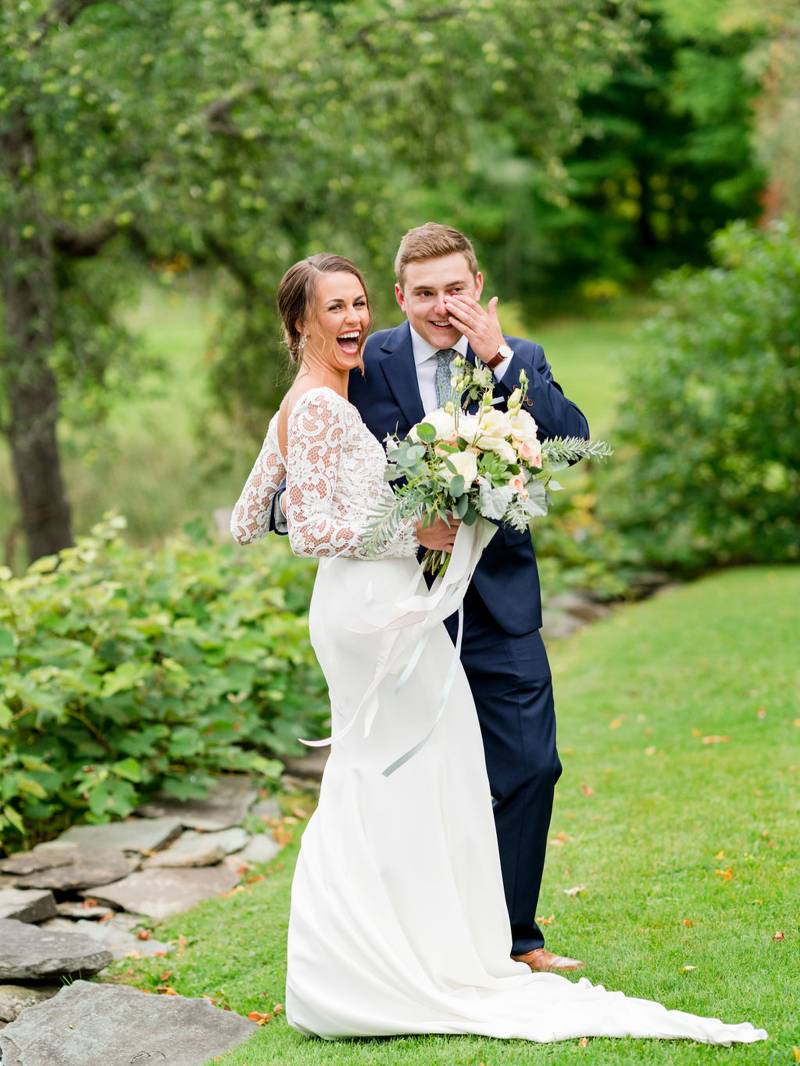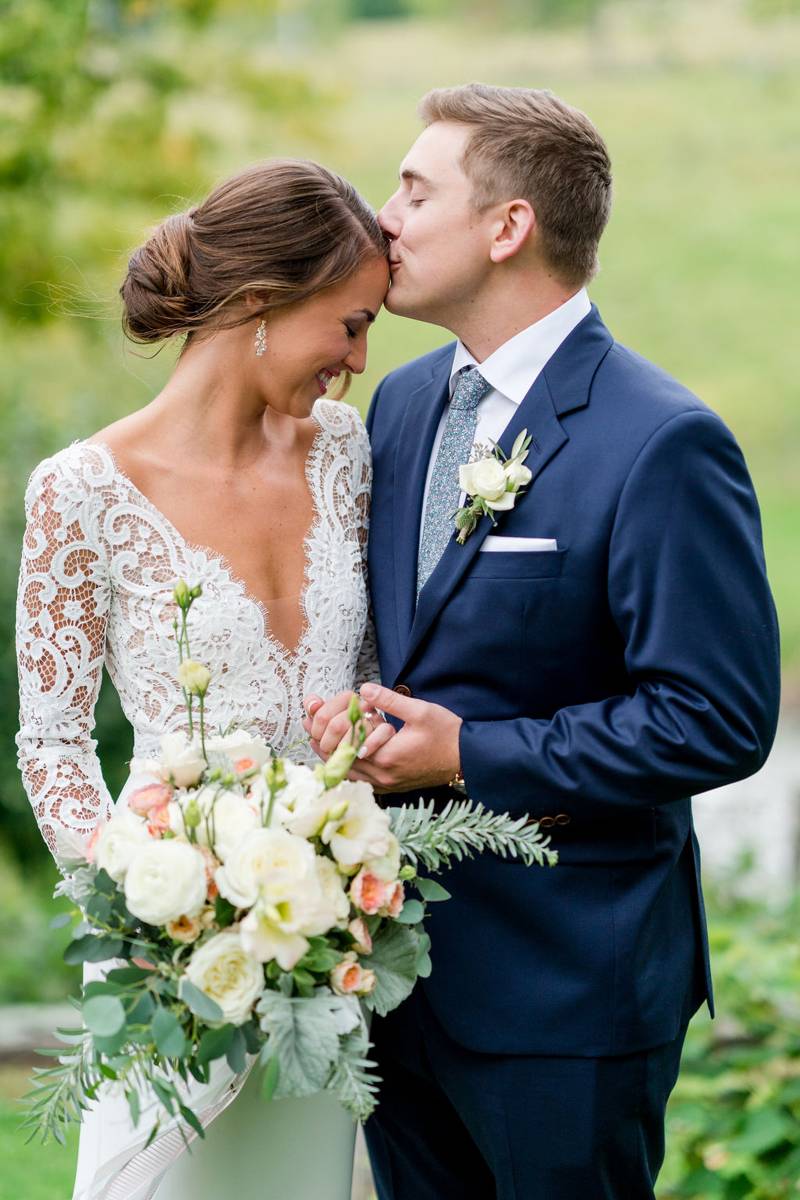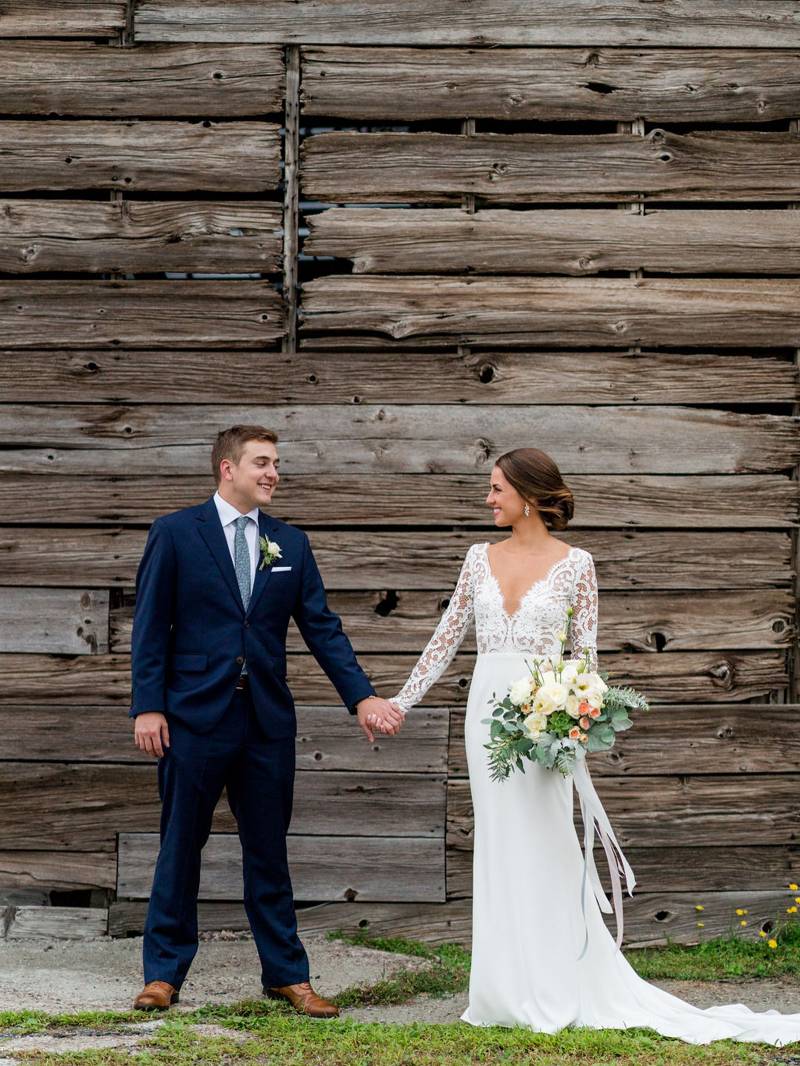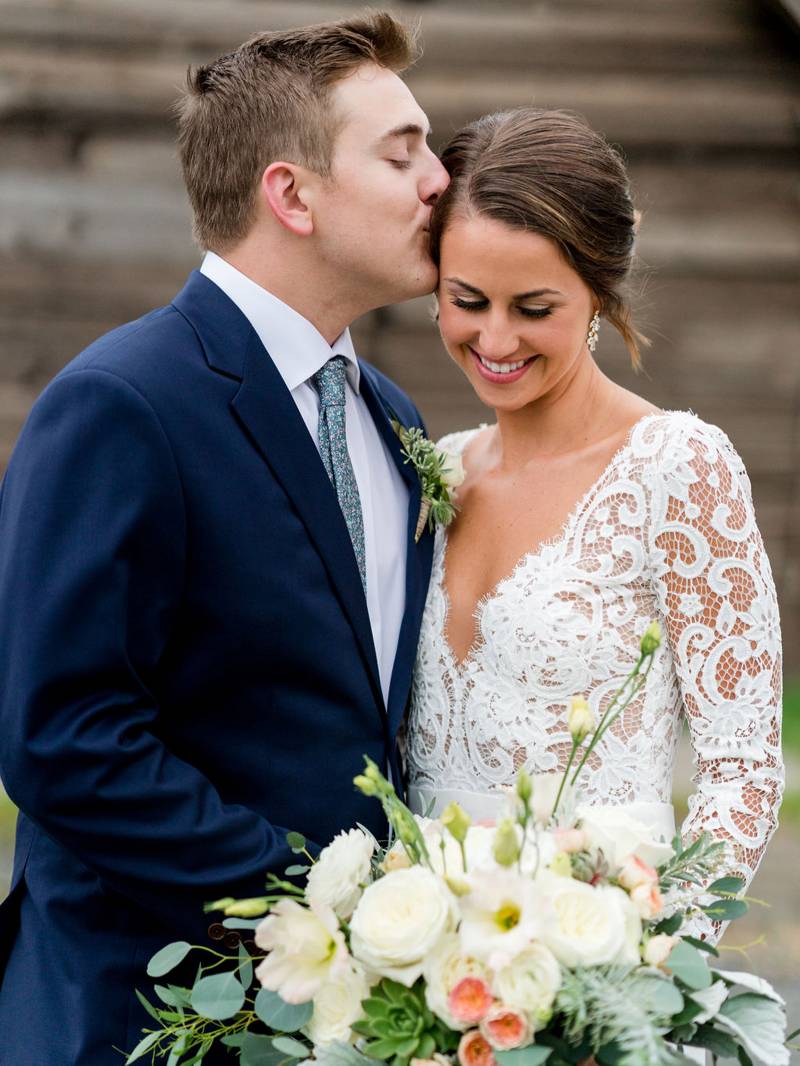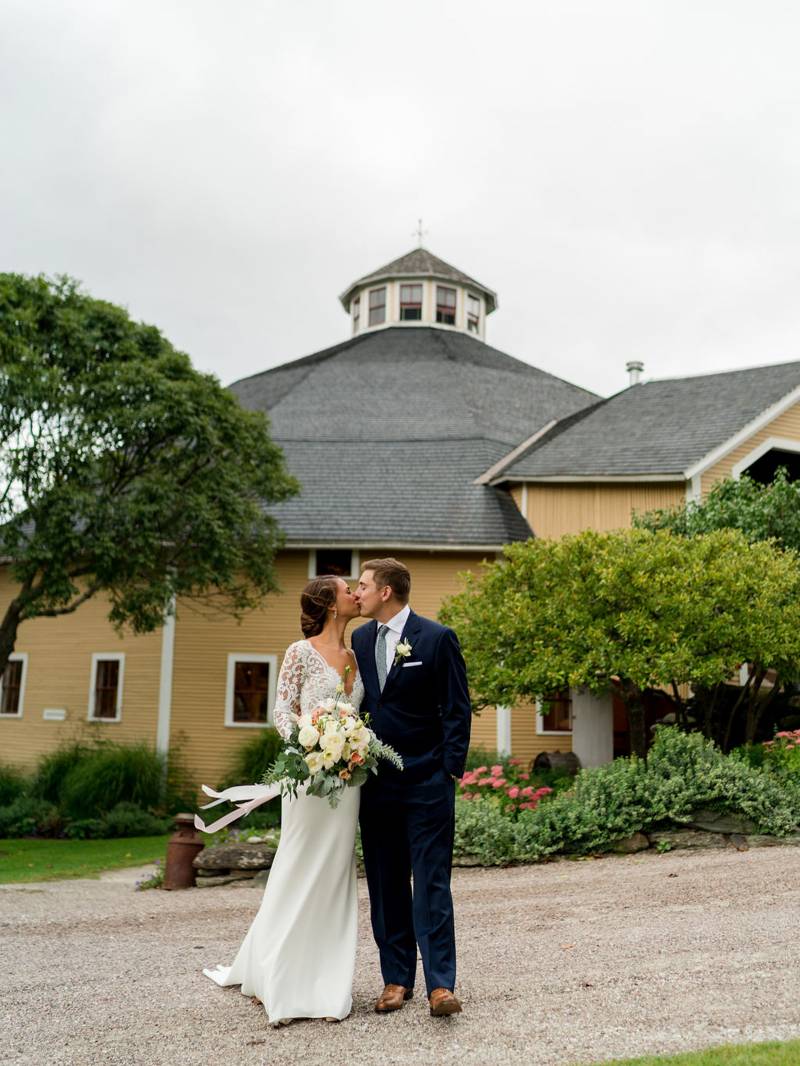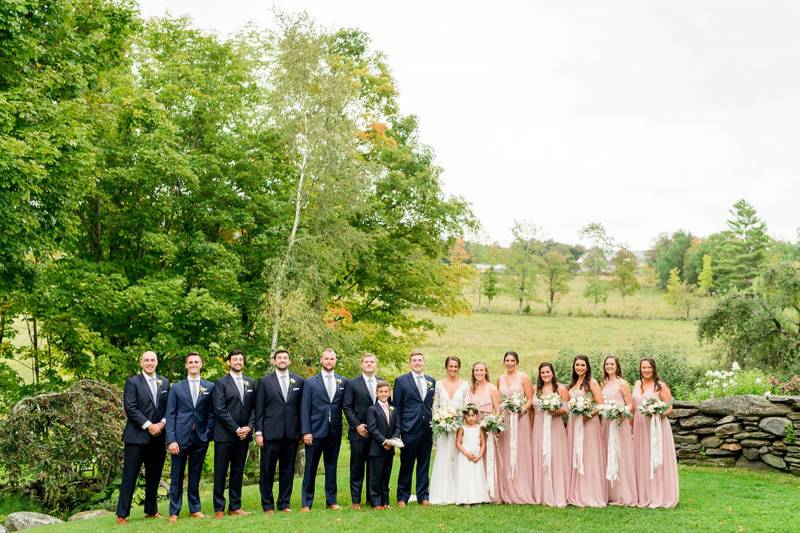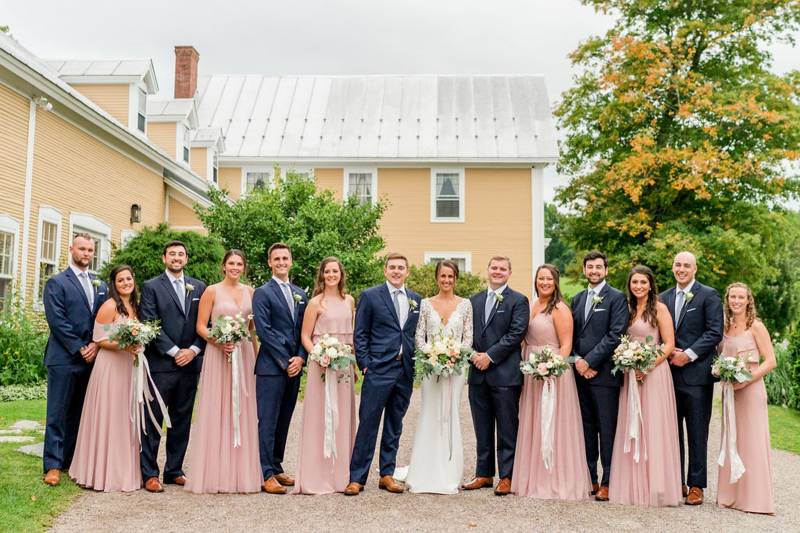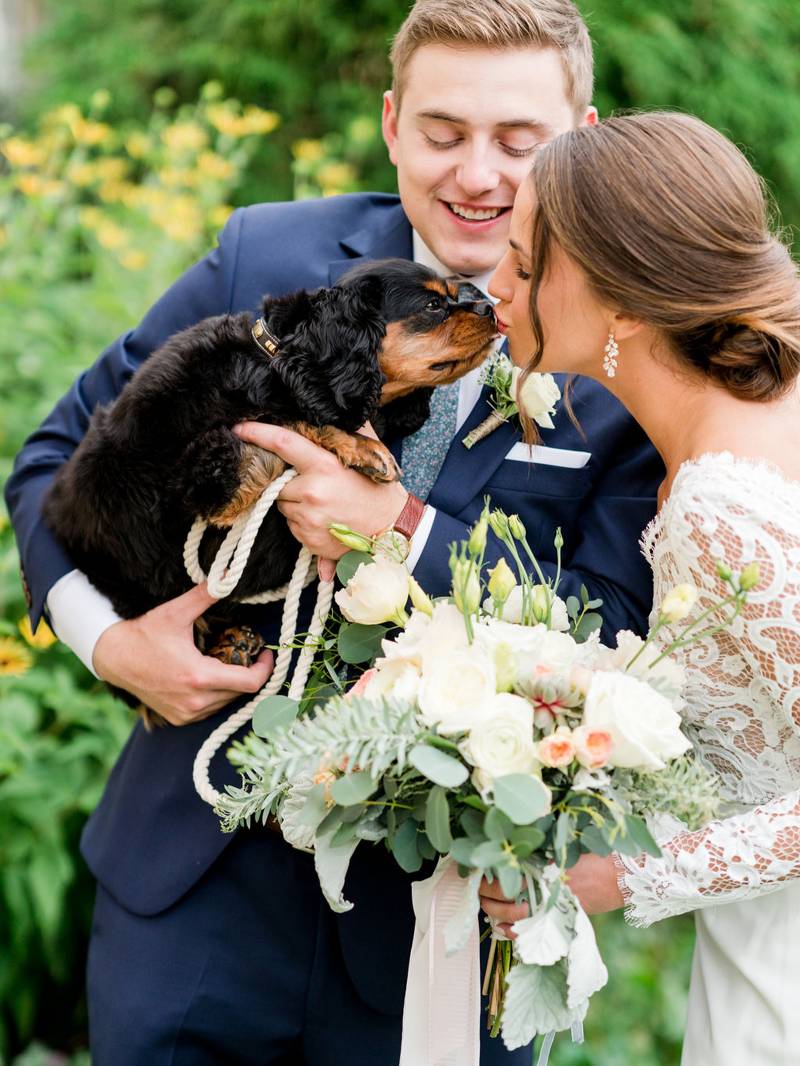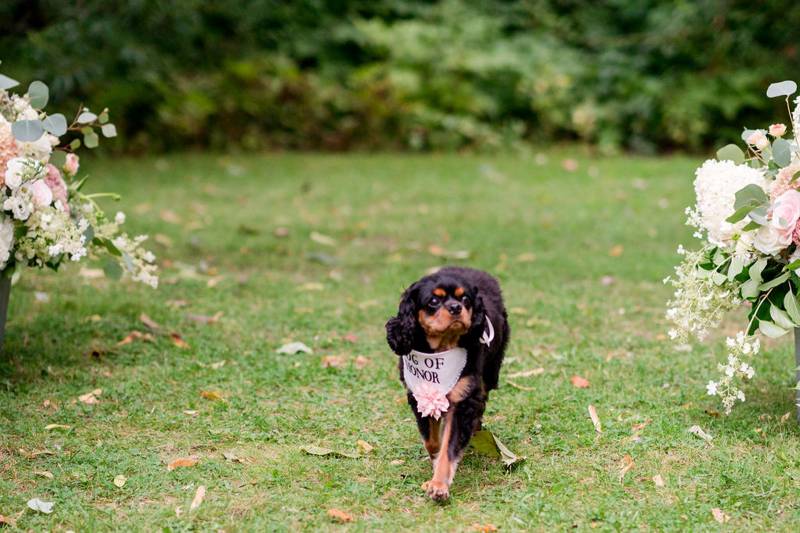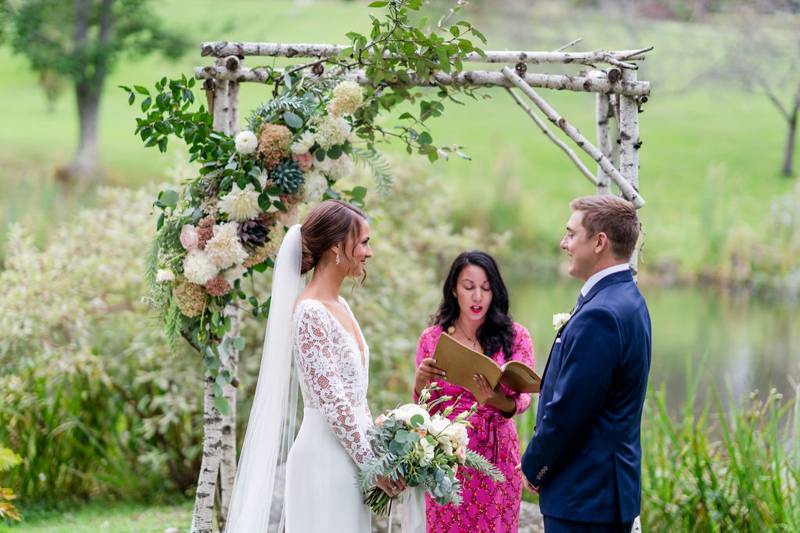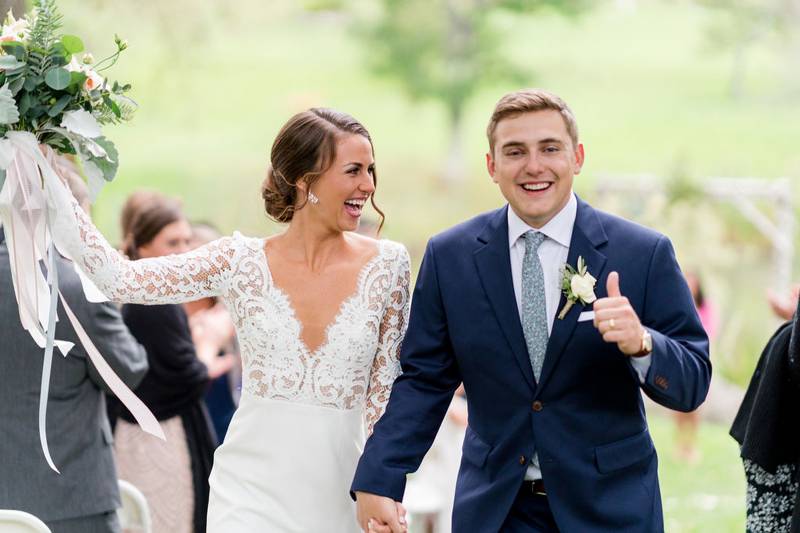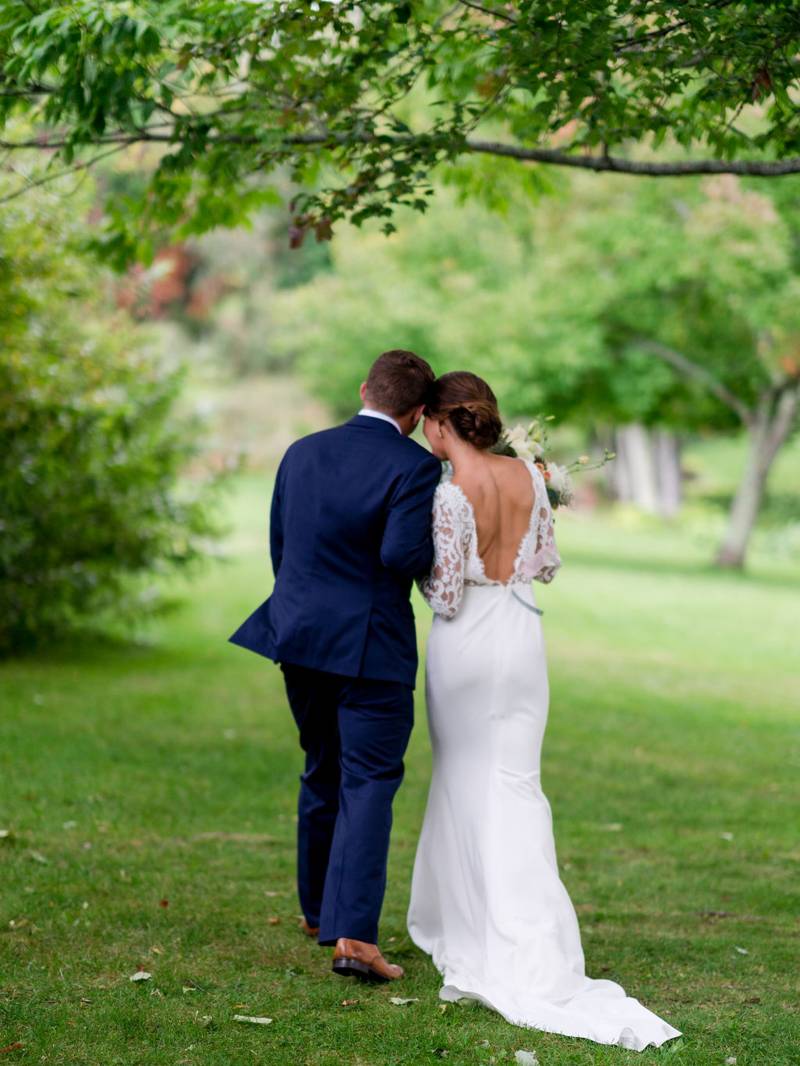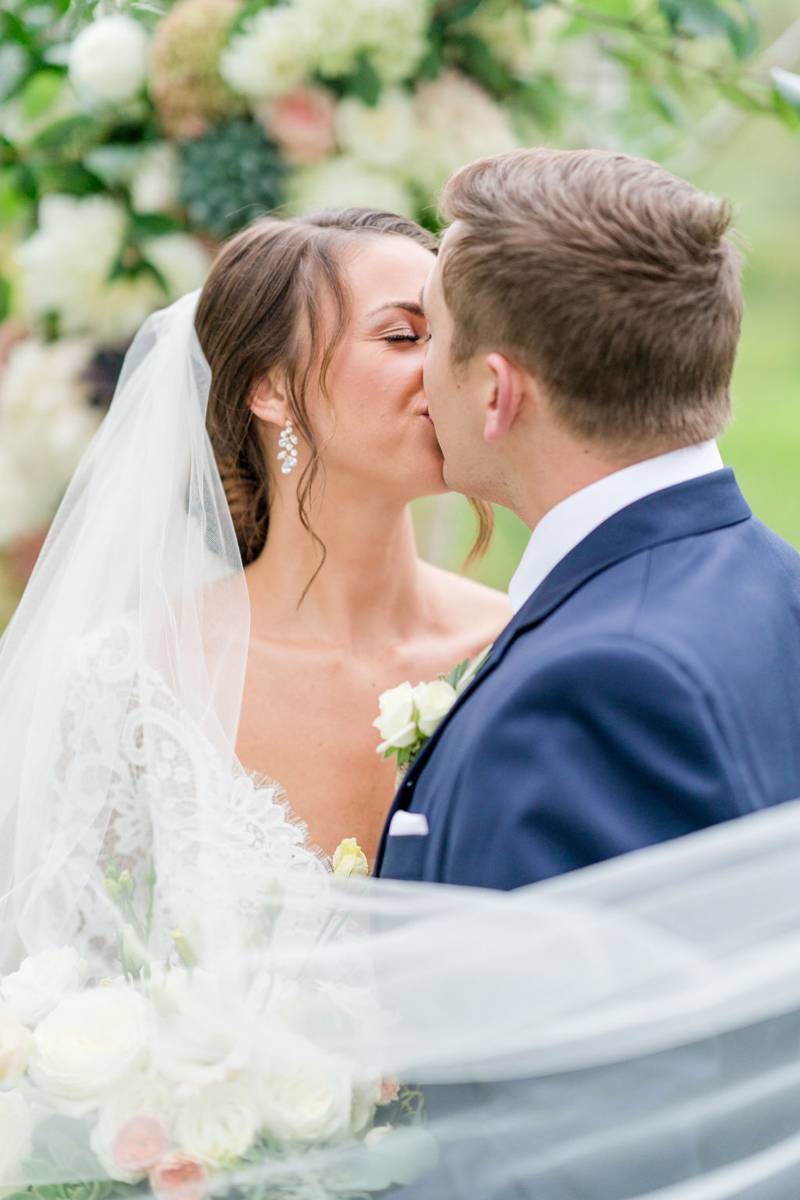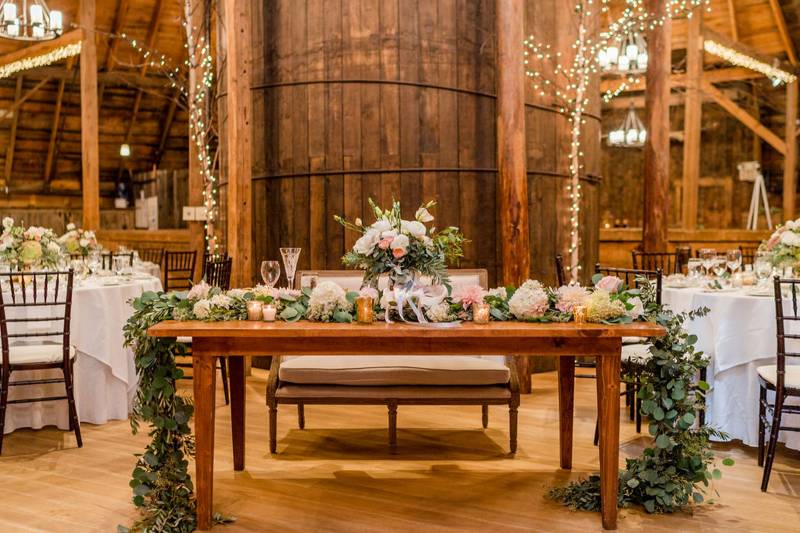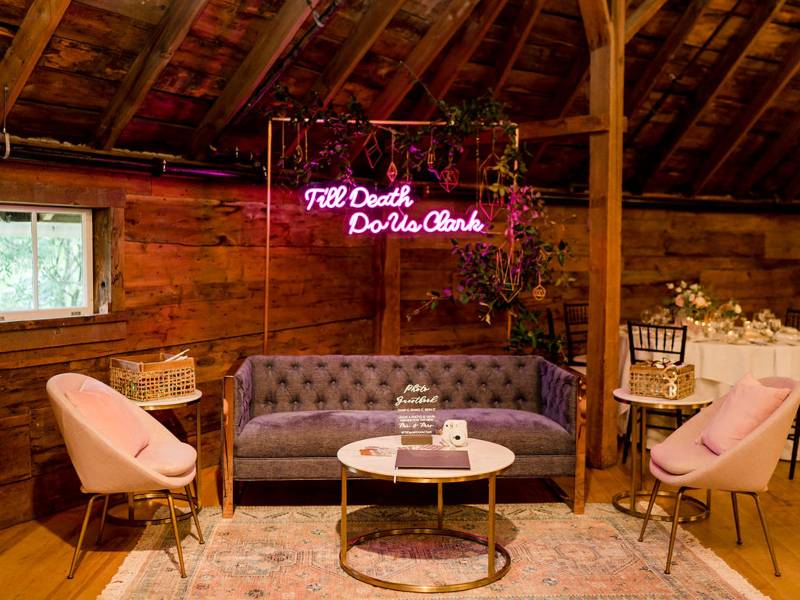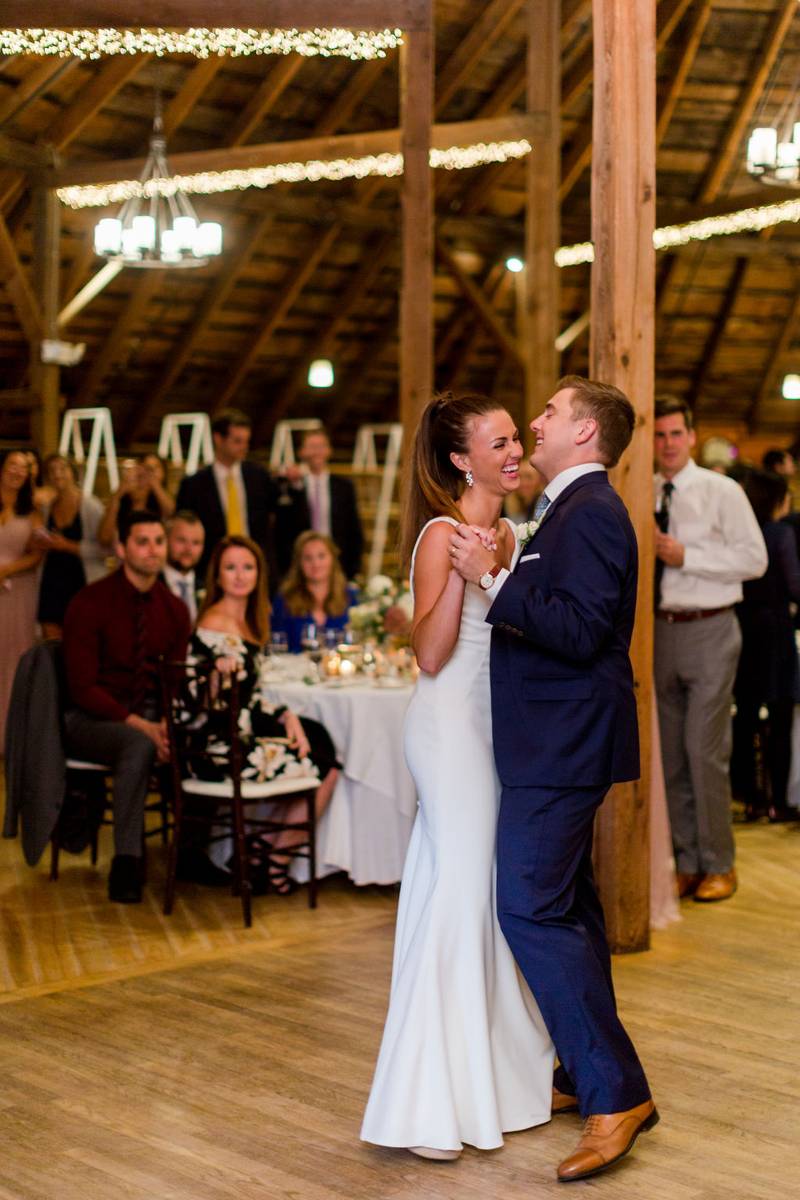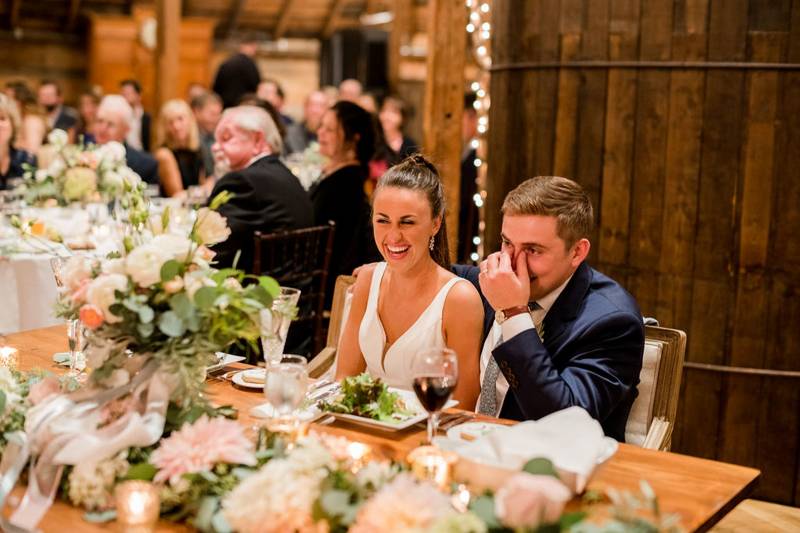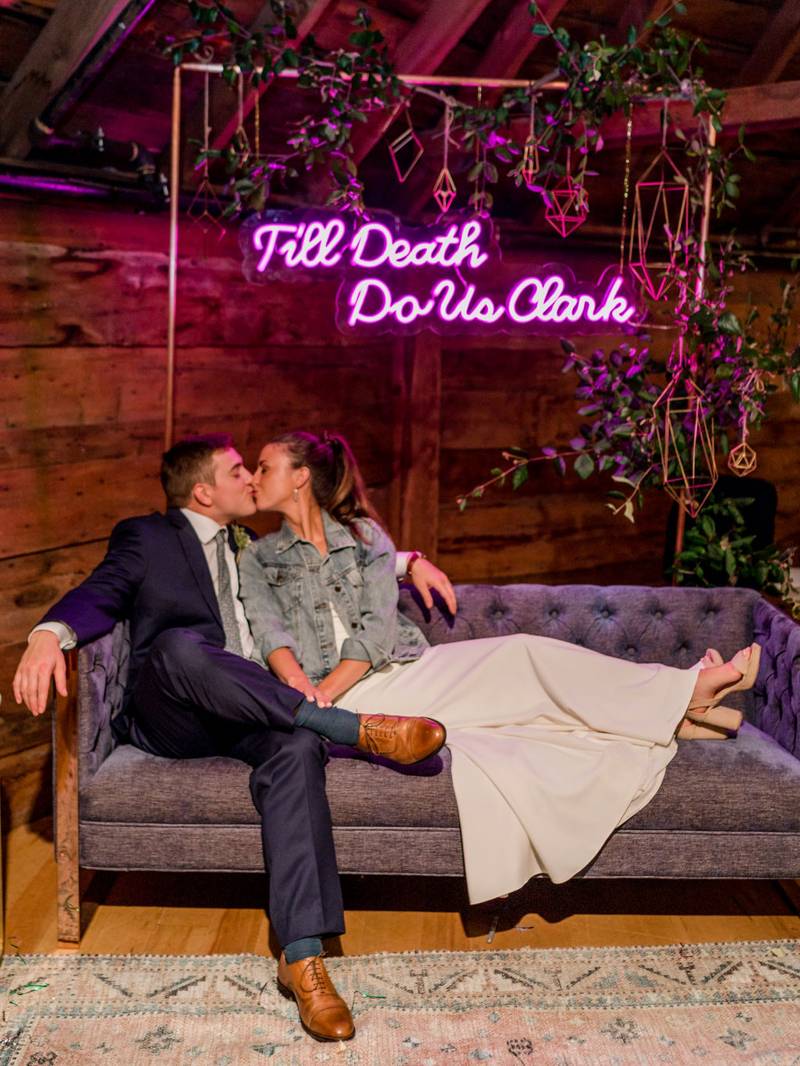 "We felt so lucky to live out our dream wedding and celebrate with our friends and family surrounding us," says Laura. "The day was nothing less than magical, and we are so grateful to have these lifelong memories. Our advice to couples is to enjoy all the small moments, and take some time for reflection and gratitude on the day of."
Congratulations, Laura & Travis!