When I had my destination wedding several years ago, it was very important for me that I found a location that not only had wonderful accommodations, but also had plenty of activities for everyone who attended the wedding. Heck, if they were going to make the trip - I wanted to make sure they would remember it for a long time!
If that describes what you are thinking, then you will want to learn more about Jay Peak Resort! Whether you are traveling with kids or are a kid at heart yourself - there are plenty of activities and options at Jay Peak Resort! We sat down with Heather Jerrett, Wedding Sales Manager & Coordinator at the resort to learn a bit more...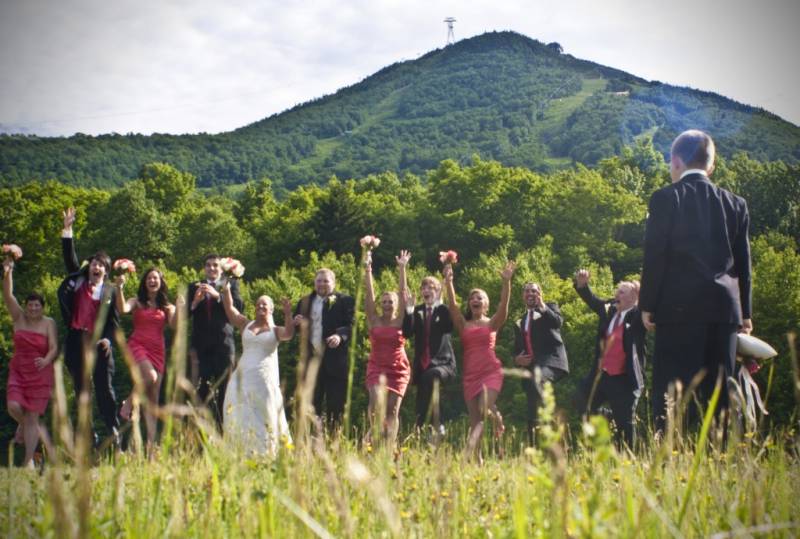 Lorin: Spa treatments, golf outings, skiing, waterpark fun are all great activity suggestions for your wedding guests. Is there something really exciting that wedding parties have coordinated for their guests?
Heather: Our wedding guests plan all kinds of seasonal activities including the ones you mentioned here, one that is not listed is events in our Ice Haus Skating Rink, we can host a private free skate, Broom Ball or Curling match for your party, it's a great way to cool off in the summer and a seasonal treat during the winter.
Lorin: Tell us about the options for the ceremony...
Heather: Jay Peak offers three breathtaking ceremony locations. Parties can take the tram and get married at Elevation 4000 looking out at spectacular views of Canada, Lake Champlain and the Adirondacks and even Mount Washington on a clear afternoon. The Clubhouse Barn, now under construction, will sit on the edge of the golf course soaking up gorgeous valley views. The barn will be made with post and beam construction and have wide opening doors to allow for plenty of natural light.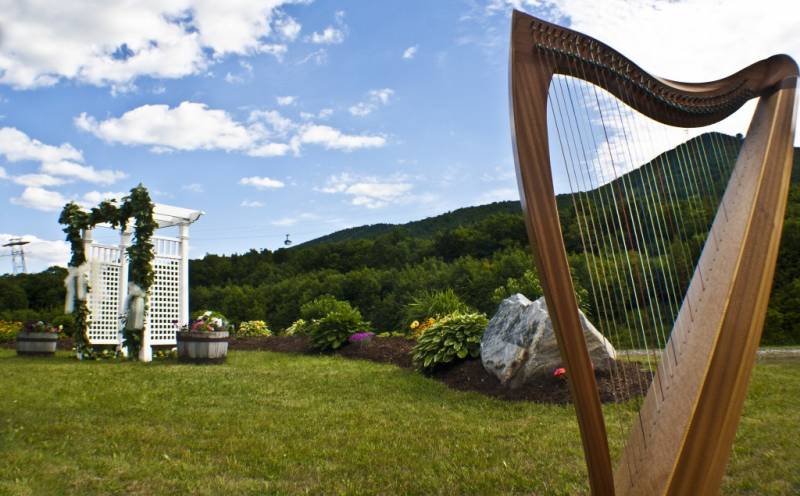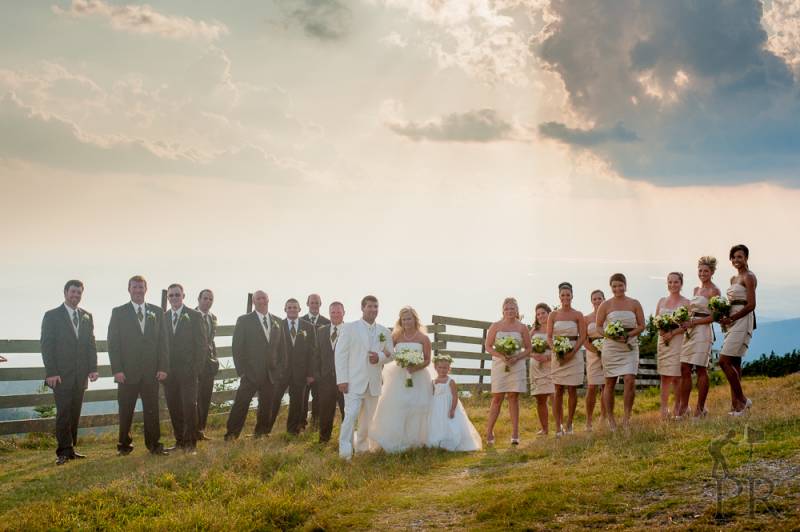 Lorin: Large or small weddings, there are options for everyone at Jay Peak Resort. For weddings over 100 guests, what are some of the options?
Heather: For weddings of 100-250 Jay Peak has three reception areas including a seasonal tent on the golf course, the Austria style International Room with vaulted post and beam windows and our brand new Foeger Ballroom in the Hotel Jay Conference Center.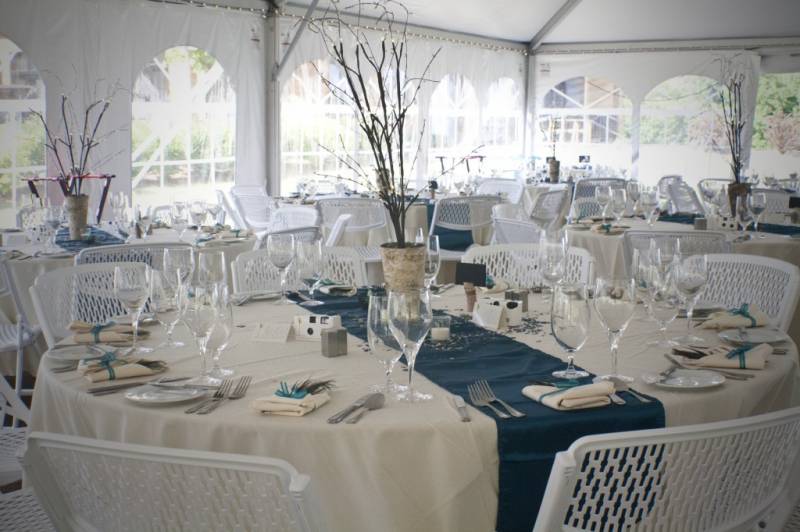 Lorin: Suggestions for weddings under 100?
Heather: Smaller weddings can be accommodated in our Haynes Room in the Hotel Jay Conference Center, this room is great for parties between 50-70 people with floor to ceiling windows, vaulted ceilings and a terrace overlooking the valley views.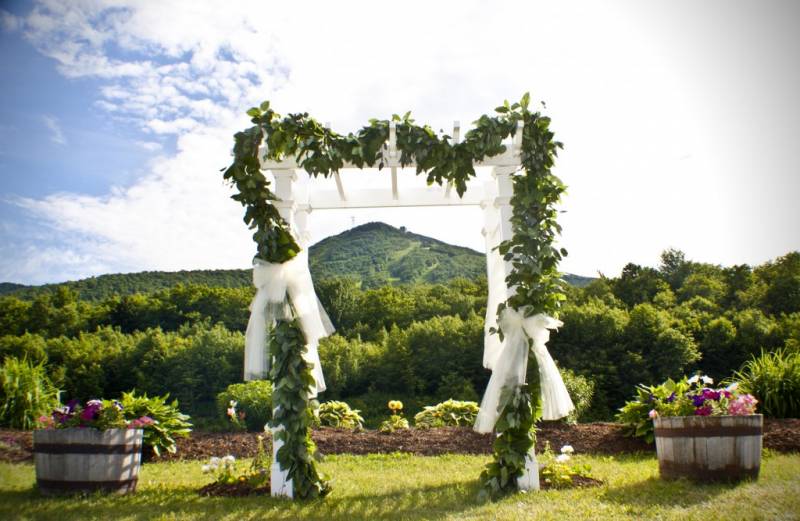 At the base lies the Garden Valley Pond adorned with flower beds and arbor with views of the upside of the mountain
Lorin: What do you think makes Jay Peak so special as a destination wedding location?
Heather: The few things that make Jay Peak really stand out as a destination wedding spot is our location and amenities. At any time of year there is something for the whole family to do - whether dad's golfing day with the boys, ladies day in the spa, a tram ride to the top of the mountain, an afternoon with the kids on the slopes or in the Pump House Waterpark , Jay Peak really has something for everyone to enjoy while you are here. Many couples choose Jay Peak because they want to enjoy the company of their guests over the course of the weekend without being tied into just a one day event where everyone goes home at the end of the evening. By coming to Jay Peak they can have a weekend of fun and plenty of time to make memorable moments with all of their guests.
Lorin: And here's the bonus - receive a complimentary stay on your wedding night, in one of their 1-bedroom suites in the Tram Haus Lodge, when you host your wedding at Jay Peak! Check out Jay Peak Resort's listing on VermontWeddings.com!