If you look at Dayve Huckett's business card, it says, Musician, Teacher, Dad. Three words that really describe him well. However, I imagine these were printed before his adorable grand-daughter was born. Nowadays, Dayve carries a picture of his adorable grand-daughter to all of his shows! There she is, for him to look at as he performs numerous weddings, ceremonies, receptions, and special events throughout Vermont.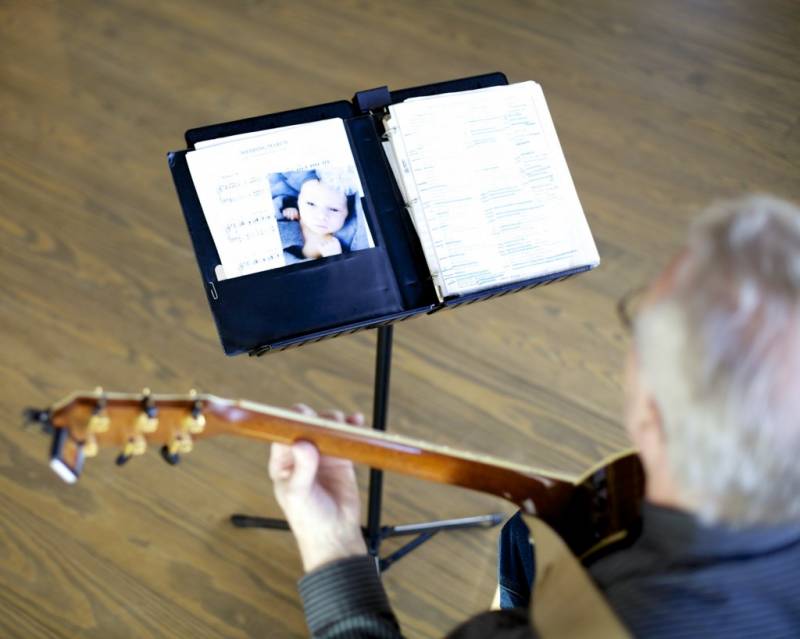 I met Dayve this past fall when he offered to play the ceremony music at the upcoming A Salute to Our Soldiers with a Vermont Winter Wedding Giveaway. When we started the Salute project, it was incredible to see how many people wanted to be a part of this event because they have a personal connection with someone in the service. Dayve is no exception - his son is a soldier and Dayve is very proud of his son's accomplishments!
Dayve played his guitar for our Sponsor Appreciation Day held at The Mountain Top Inn & Resort in Chittenden in early February. It was a pleasure to hear Dayve's original music along with his versions of popular cover tunes from across several decades. It was the perfect blend of music for a cold Wednesday afternoon! Dayve's music was the perfect backdrop for the day and allowed for all of us to mingle, laugh, and enjoy the music - all at the same time!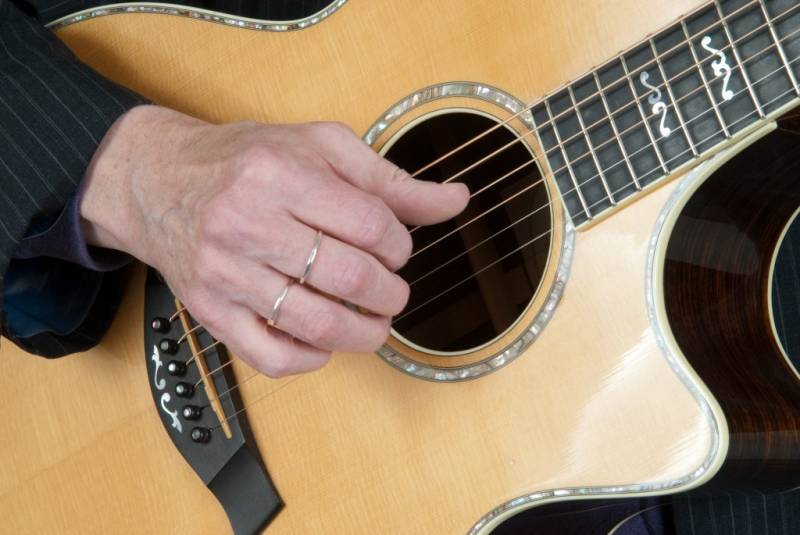 If you are looking for a guitarist to play at your wedding ceremony, reception, rehearsal dinner or other special event, you will definitely want to talk with Dayve. Sit with him and discuss what you are picturing for your event. You will be happy you did!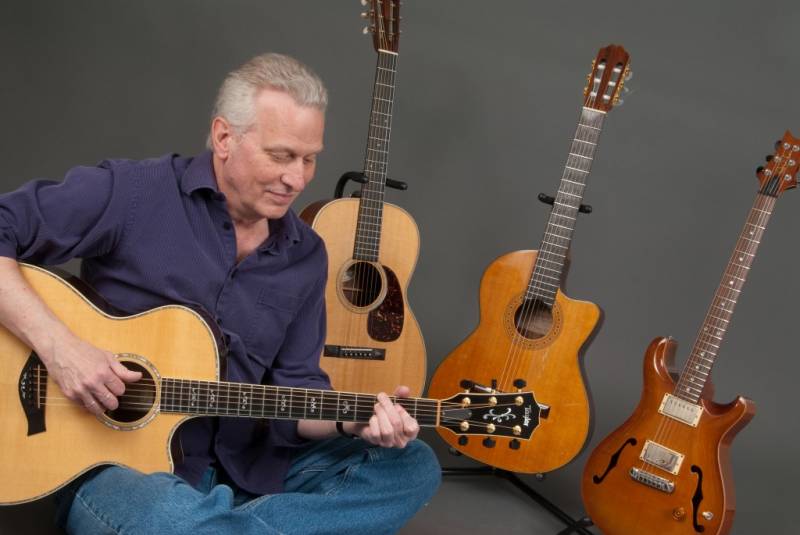 Dave also teaches guitar at the Elley-Long Music Center at Saint Michaels college in Colchester, Vermont & at the Mahaney Center for the Arts at Middlebury College in Middlebury, Vermont. And also at the Congregational Church in St. Albans. Dave has eight recordings to date with more to come!