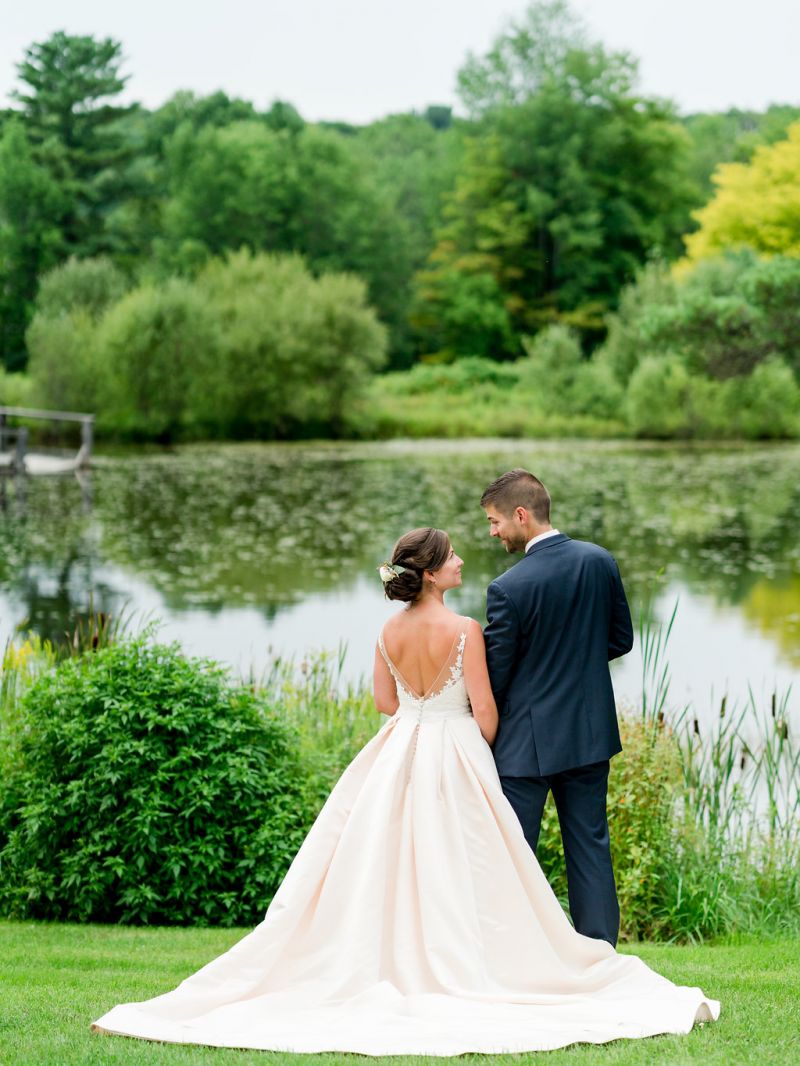 Although the day began with the warm drizzle of summer rain by Danielle and Jonathan's four o'clock ceremony at the Alerin Barn, the clouds had parted leaving the flowers to bloom. The day was like a fairy-tale, the ceremony hill was set off a windy dirt road lined with cows and chickens. Guests rode in a romantic covered wagon to get to the hill where the ceremony was conducted by Danielle's small hometown pastor that has known her since she was little.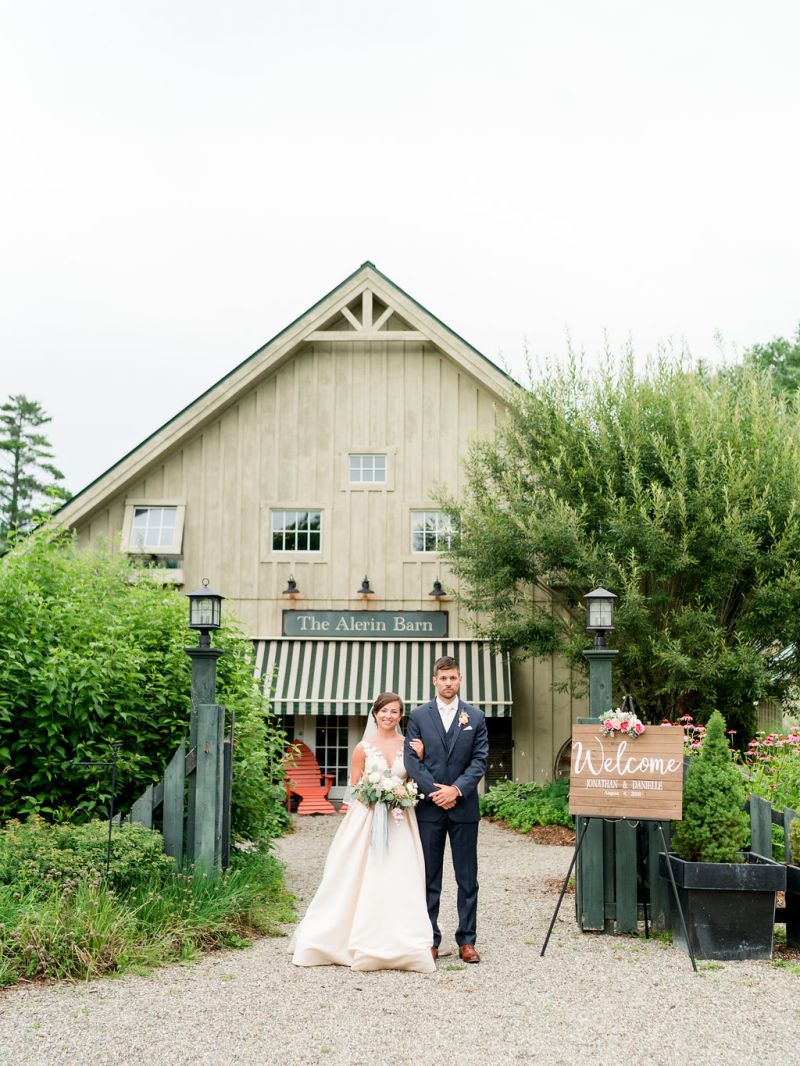 After a walk through the summer green lawn, Danielle's father lifted her veil as he gave her away to Jonathan.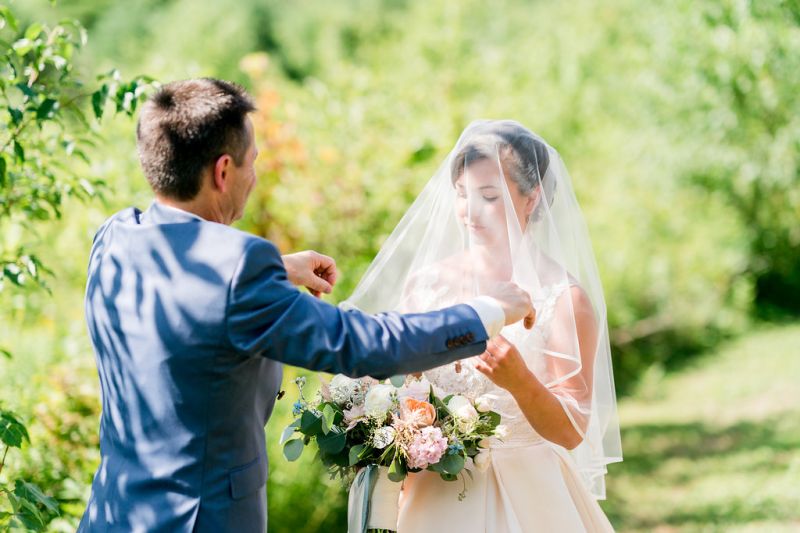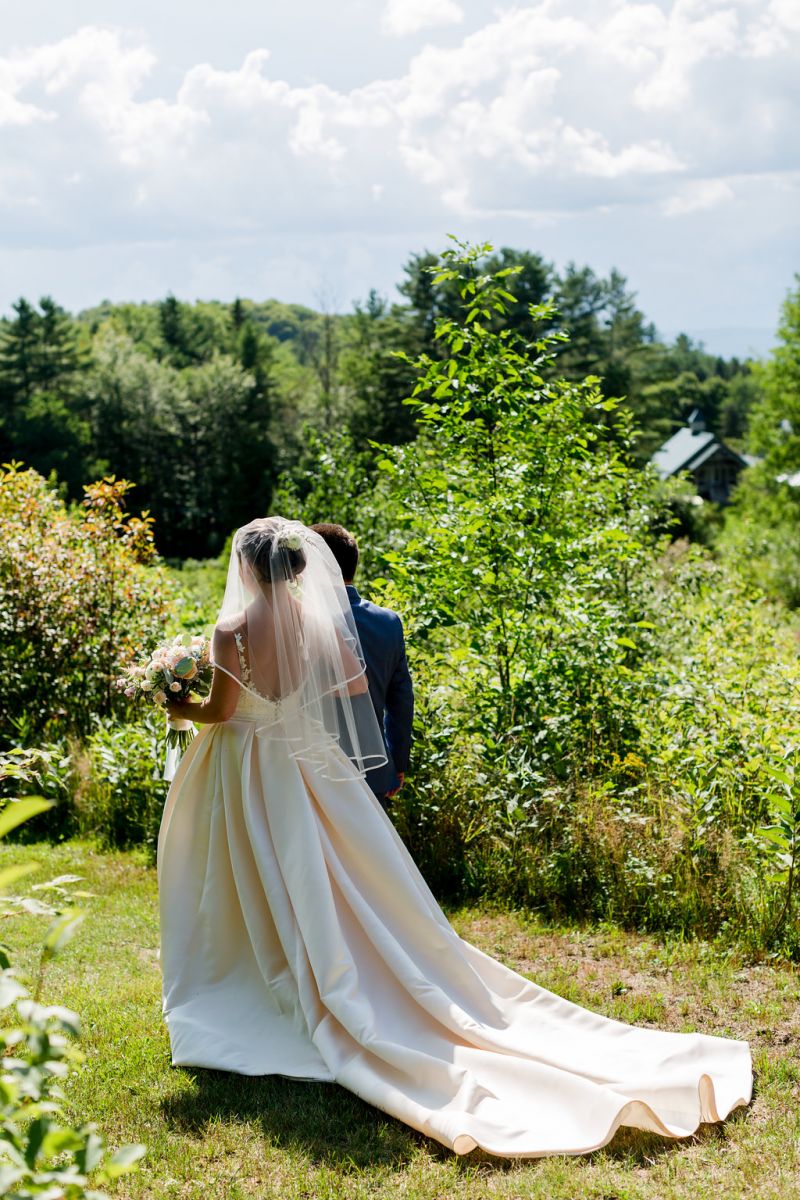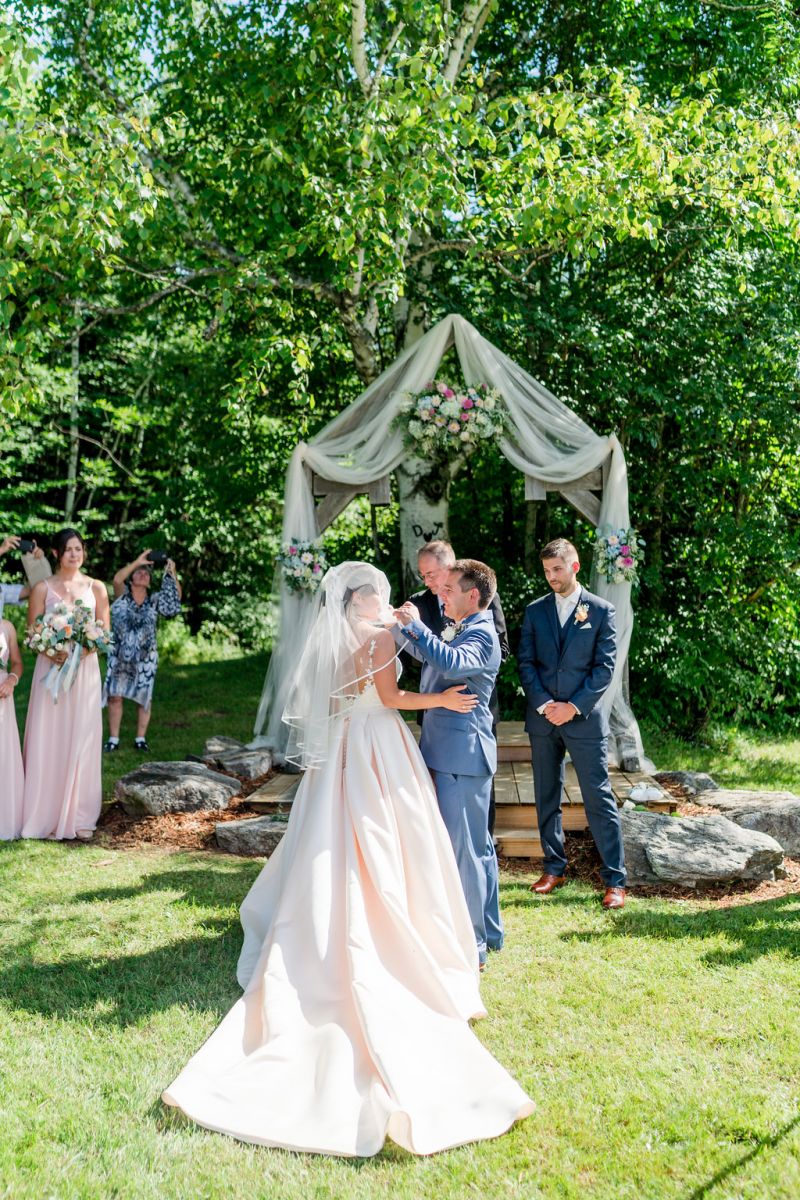 The guests were each given vintage handkerchiefs the couple collected from attics and friends, and they were well used as Jonathan and Danielle exchanged their handwritten wedding vows. The tears flowed as Danielle's brother read an original analogy he had composed about love.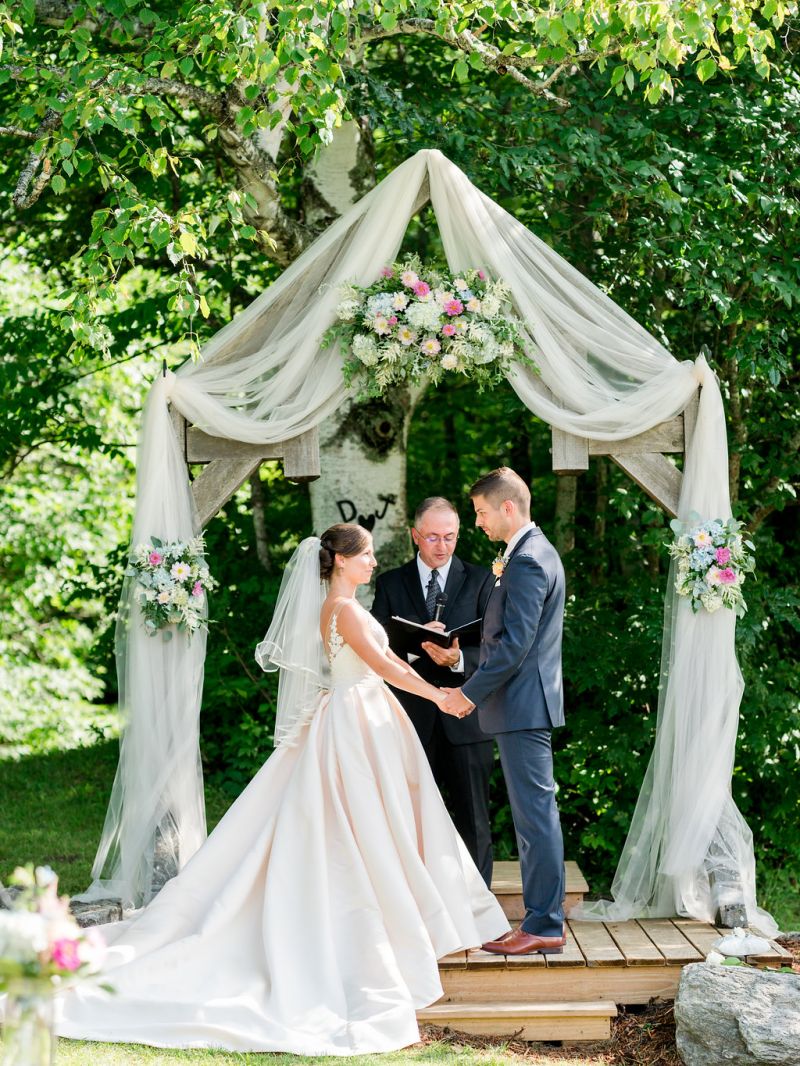 White petals were thrown as the couple again walked down the aisle, now a united pair.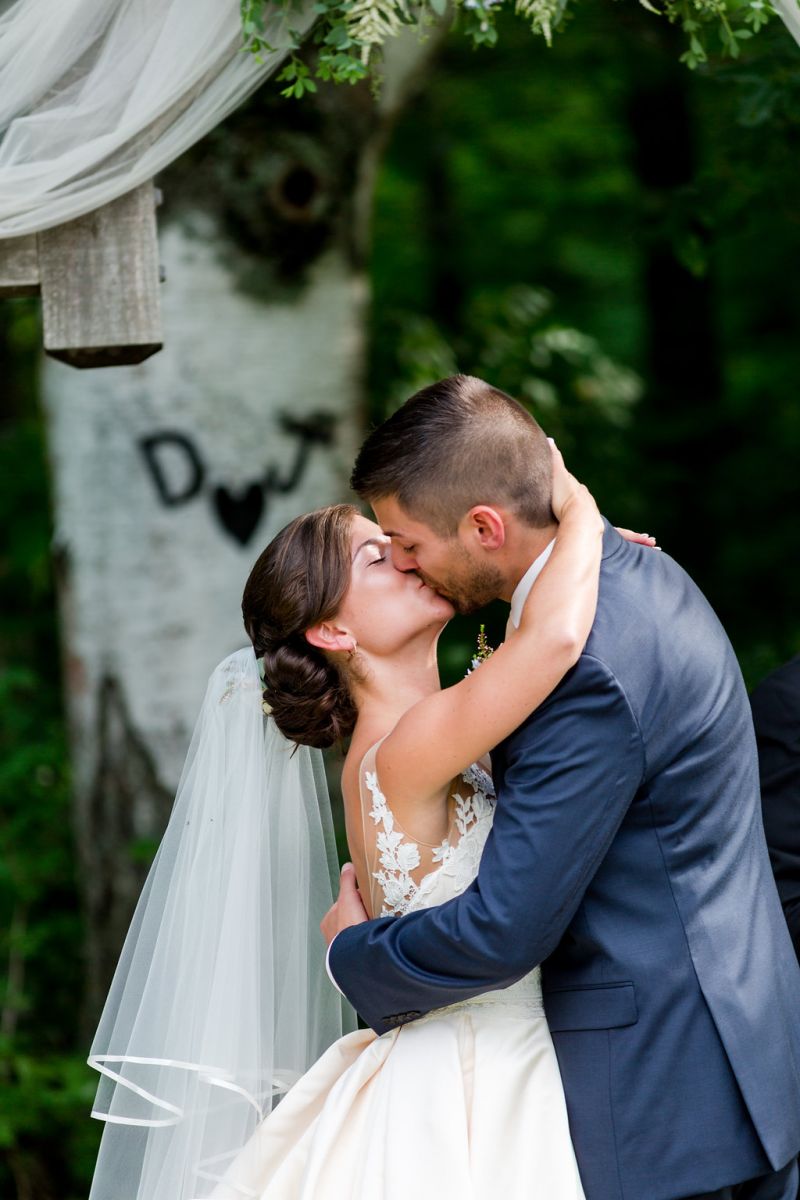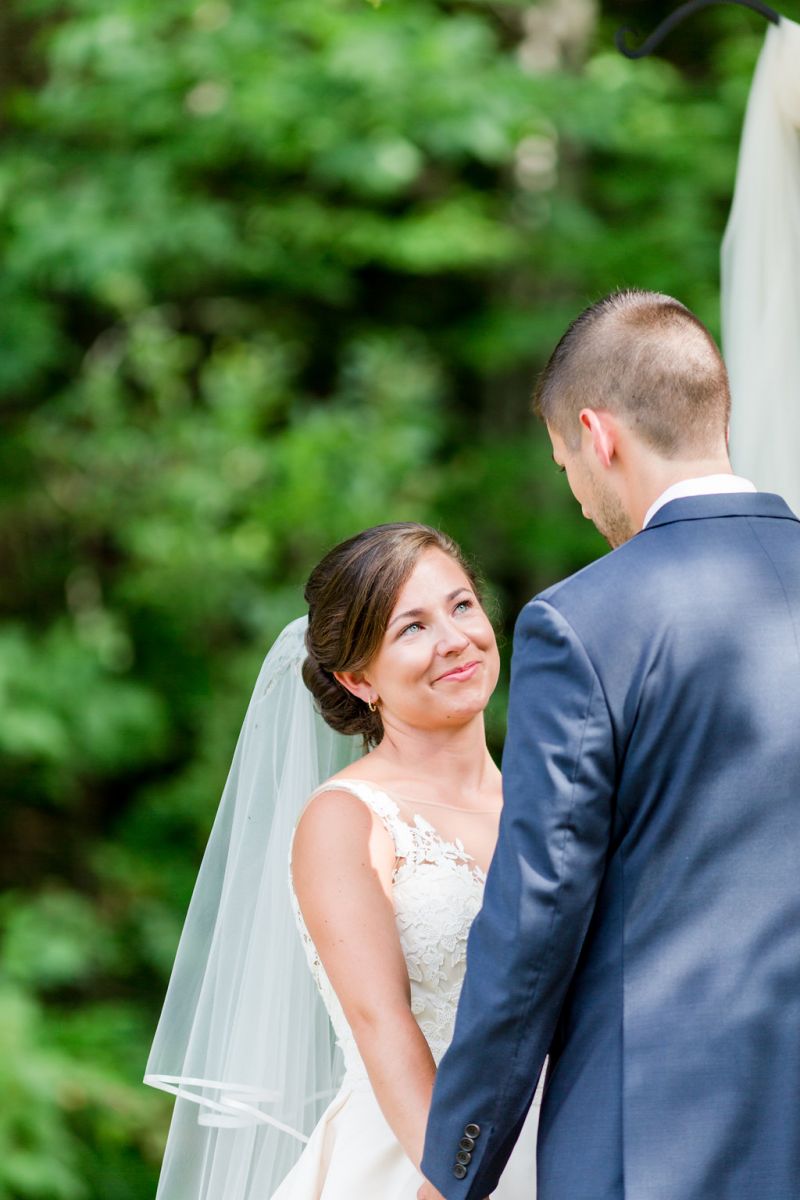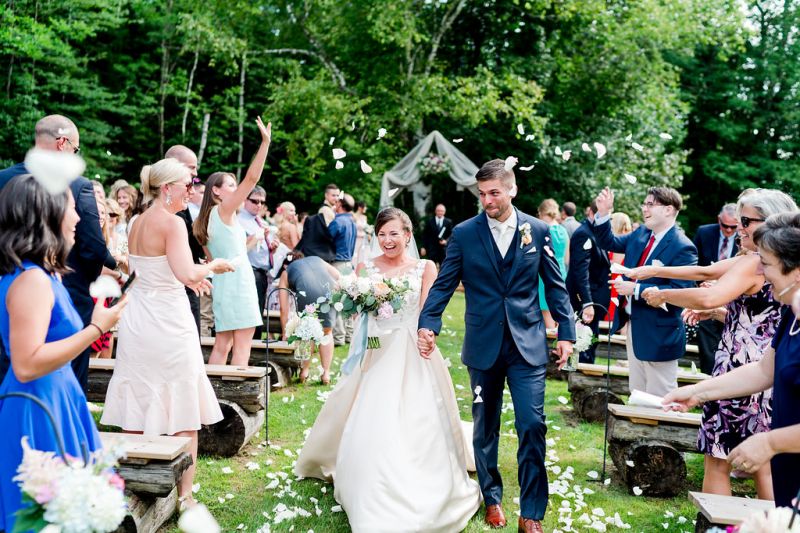 The party then moved to the cocktail pavilion were a fruit and cheese platter was served from a wooded red canoe, and twinkly lights reflected in the luscious green pond. Many of the details in the wedding were homemade and reflected family traditions. The recipes used for the homemade desserts were all from family.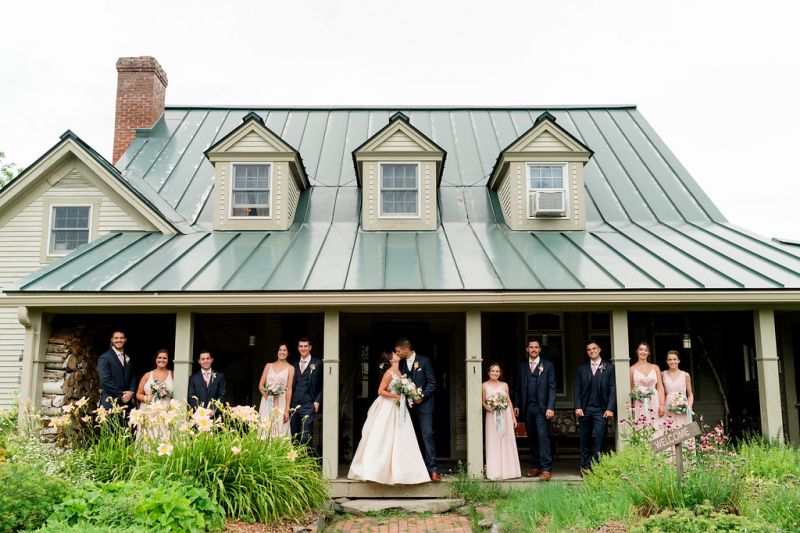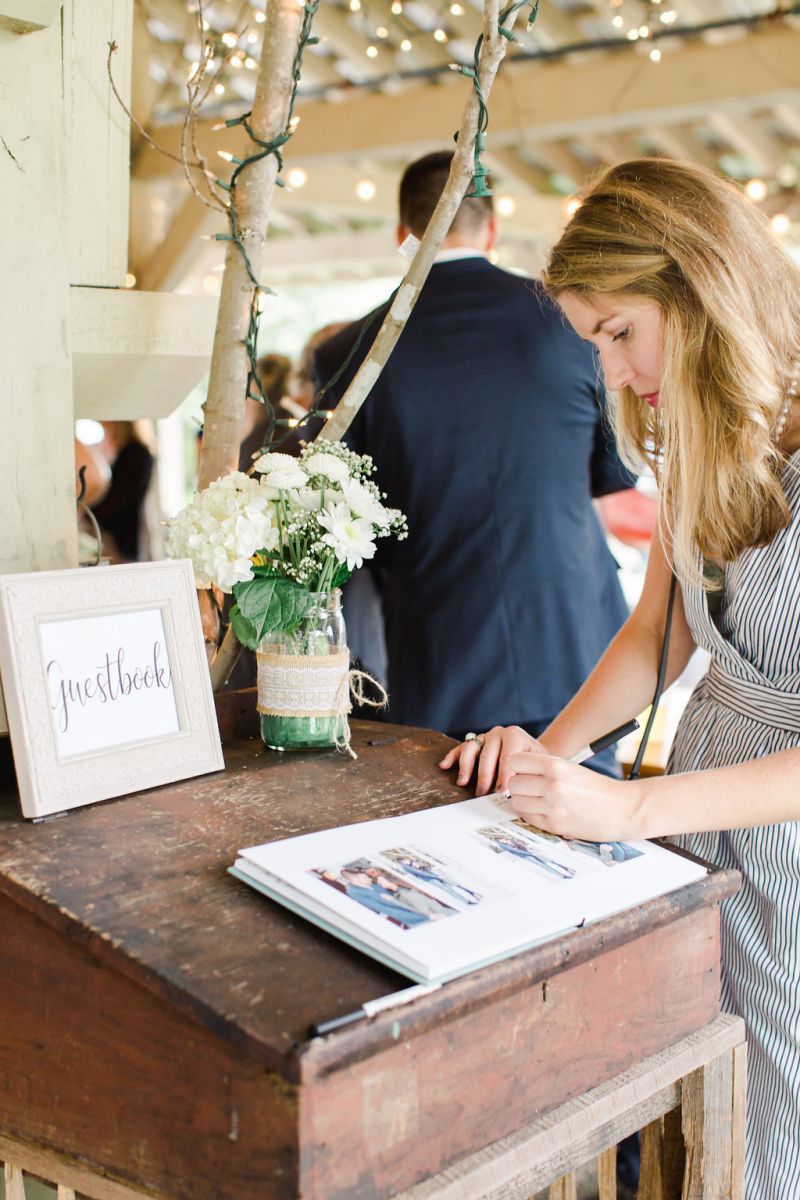 Danielle featured her great grandmother's pearl earrings on her wedding bouquet. She also wore custom earrings designed by After Midnight that were made from diamonds in Danielle's parent's original wedding bands. Jonathan and Danielle wanted to capture the beauty of Vermont not just through its scenery but through details such as Danielle's lipstick, which was tinted with flower petals and made by local skincare company, Ogee.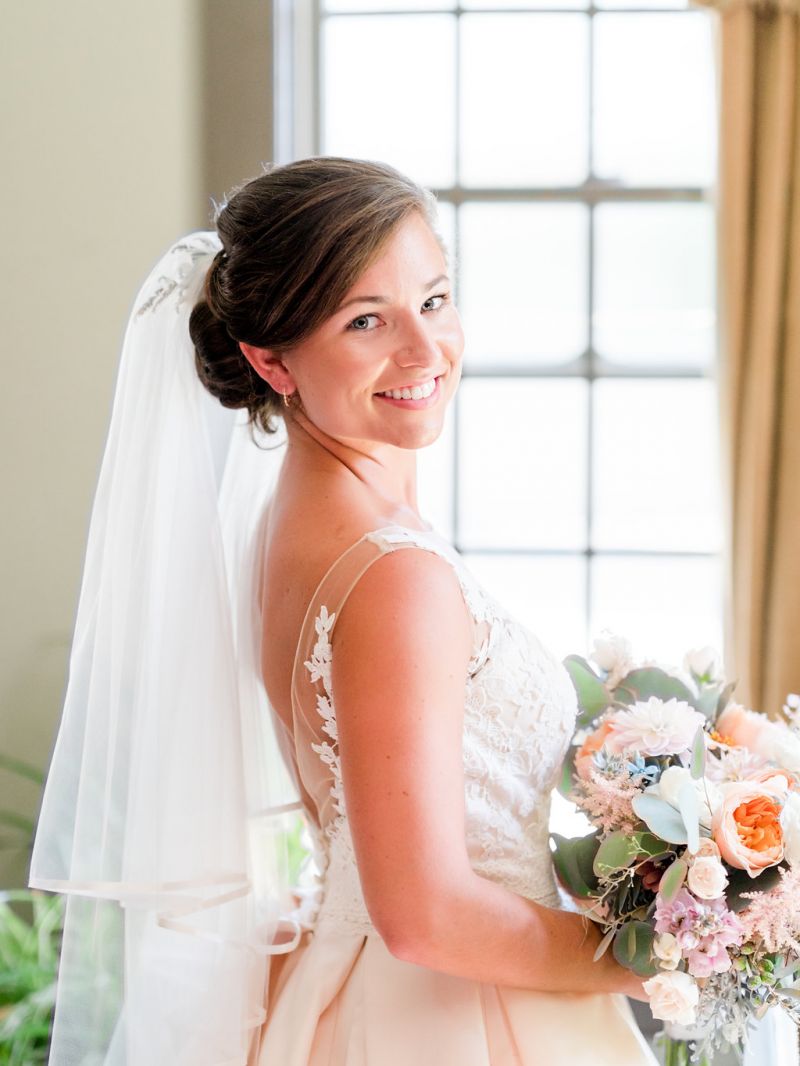 The couple danced all through the night with friends and family. Danielle recalls a highlight from the night that was unforgettable "the story my father told during our his toast - of how our wedding fell EXACTLY 20 years to the day that he was in a horrible accident that could've taken his life. We have never felt more love than on our wedding day."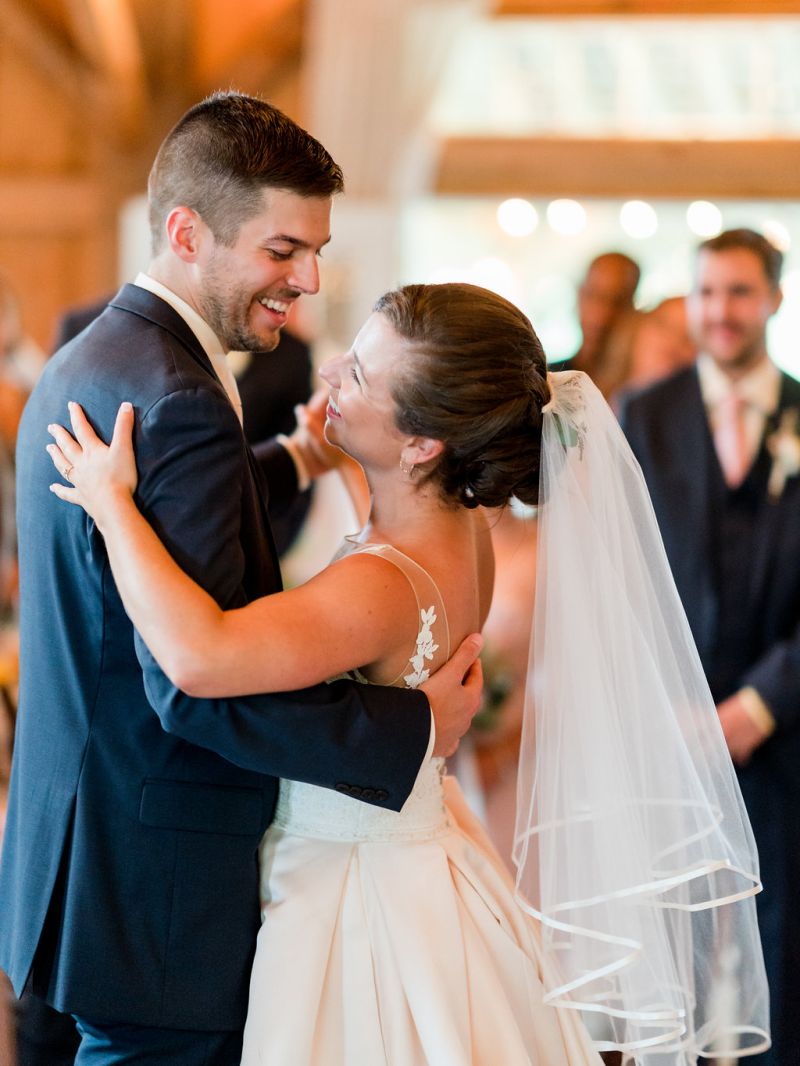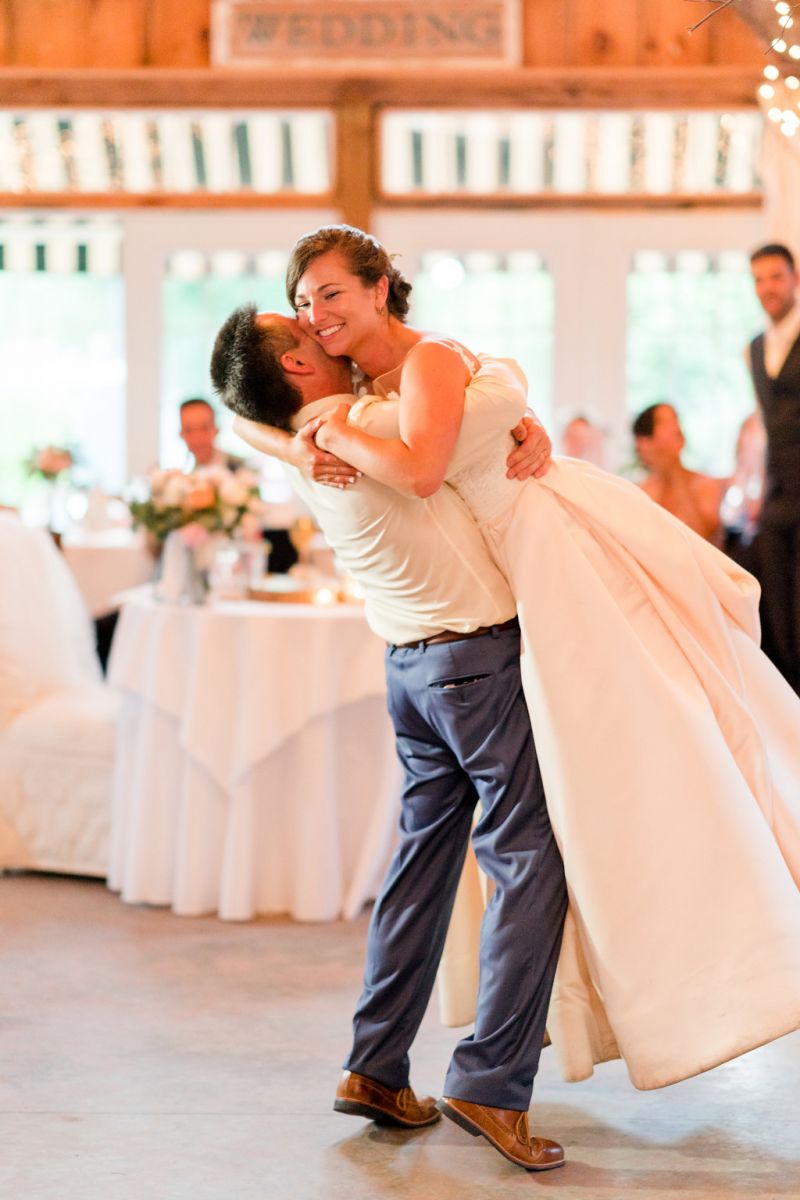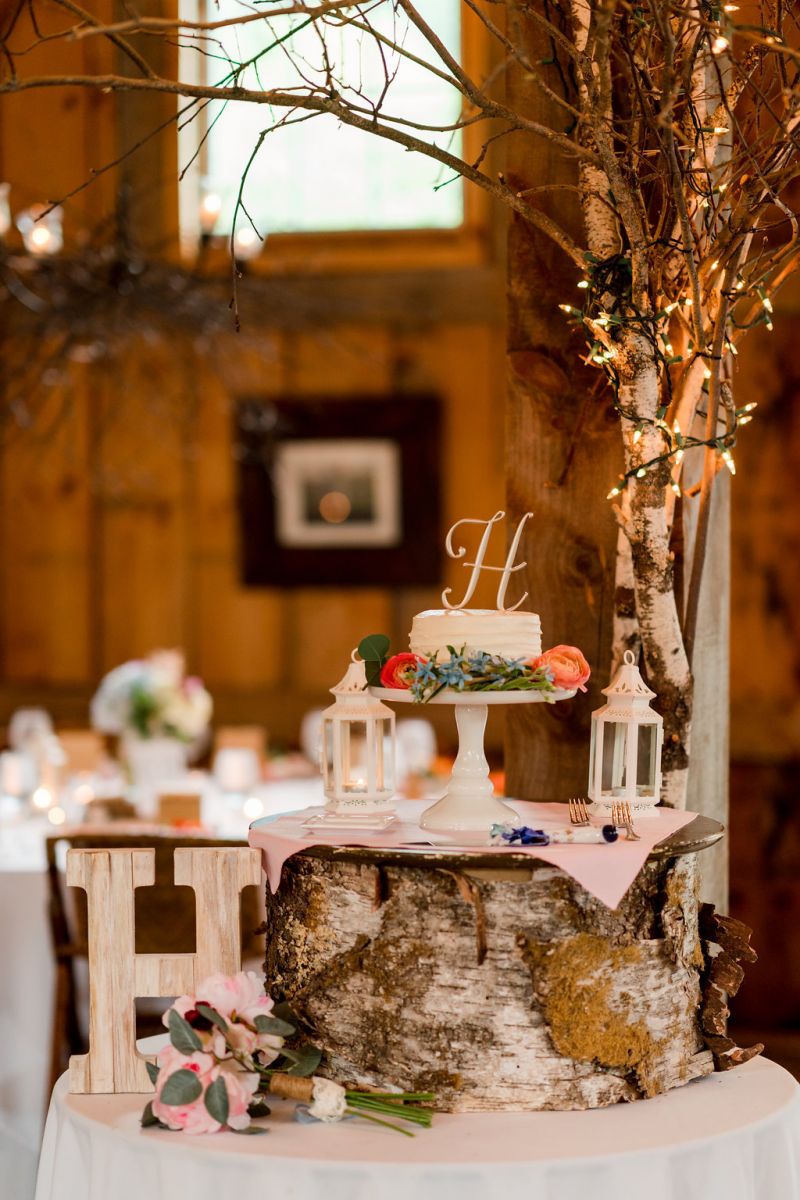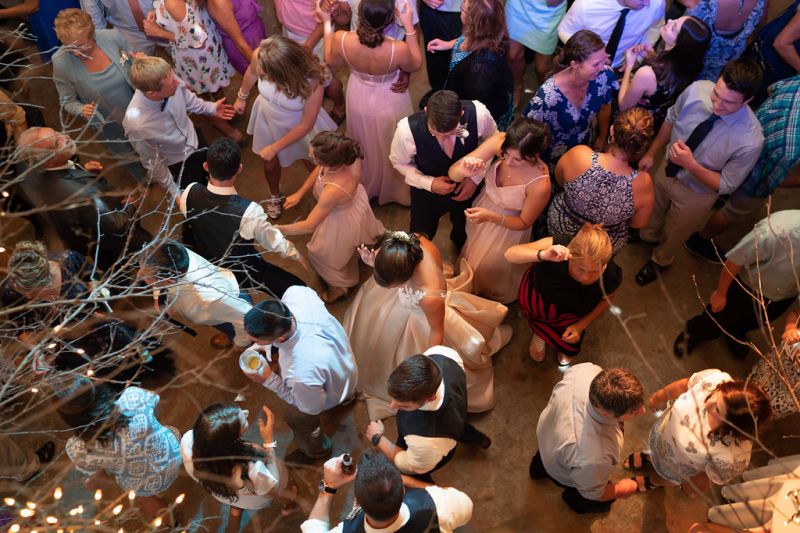 Advice Danielle and Jonathan would give to other couples planning a wedding in Vermont would be to be present and cherish every second of the day by letting go of all responsibilities on your big day - other than being the bride or groom. "You will not get the chance ever again - and you'll want to cherish and savor every minute of it!"
Danielle says she was able to do this by trusting a dear friend, "I was so very excited to see all of my months of creating, organizing and planning cumulative into our wedding day.[...] In order to help myself let go of responsibilities and to make sure everything was taken care of - I created a "To Do" list and asked a dear friend (not in the wedding party) to be in charge of it. The tasks were straightforward and we reviewed them all beforehand. This enabled me to be present and not have a number of people coming up to ask what needed to be done. The friend in charge of the To Do list crossed off items as they were completed, and everyone knew to go to her if they wanted to help - not me! I am forever thankful for how helpful the list and friend were to me. They gave me the best gift of all- time and memories."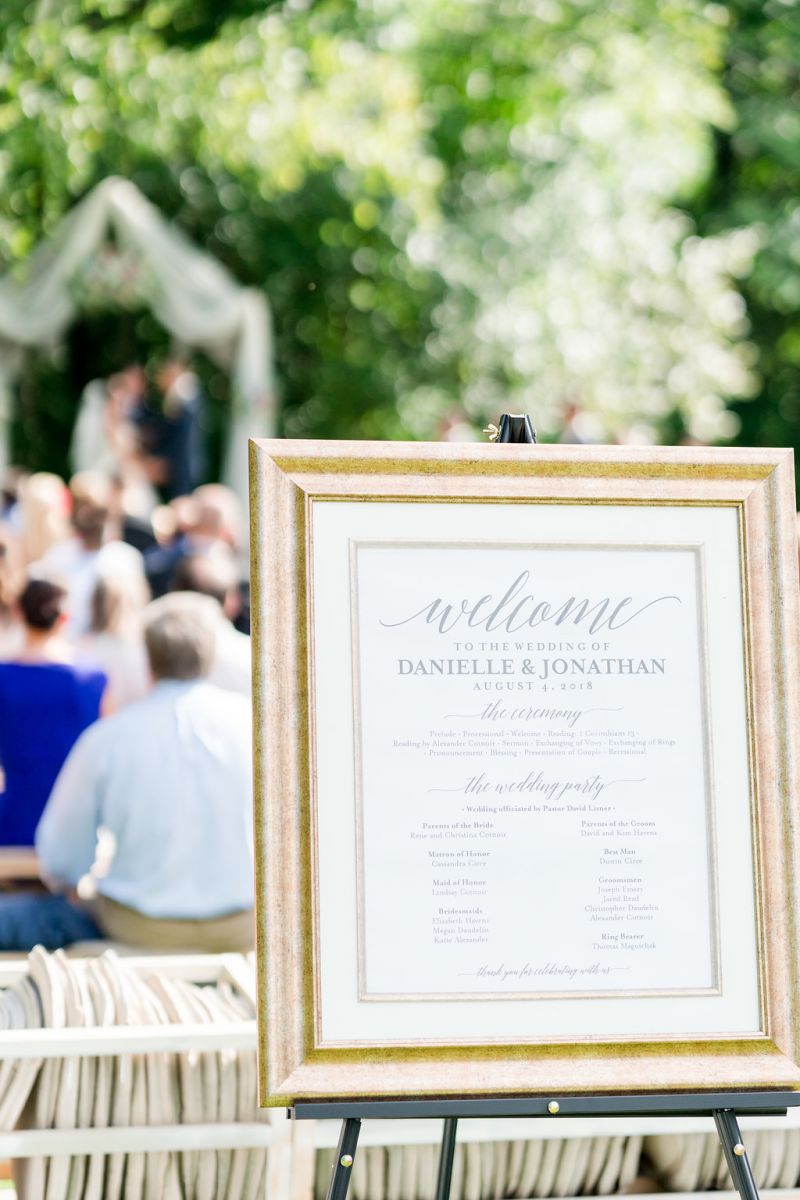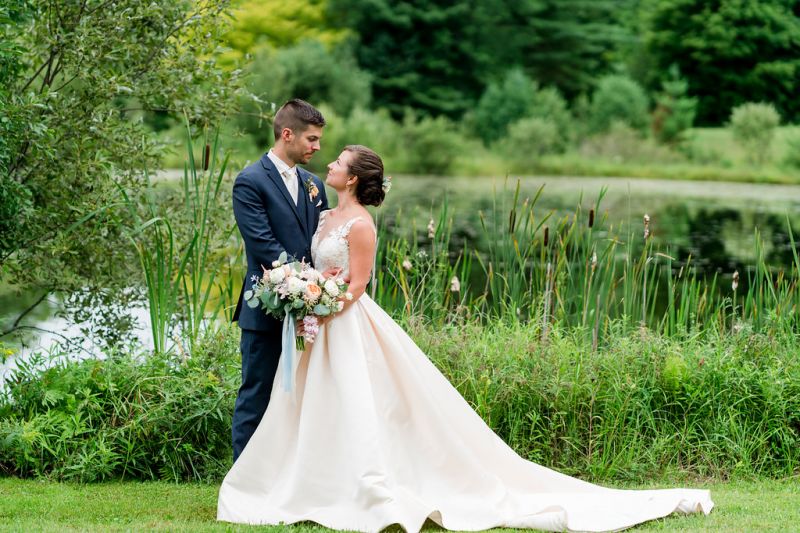 The day started and ended like a fairytale as Danielle and Jonathan exited the reception under twinkling light as their friends and family wished them off with an amazing sparkler exit.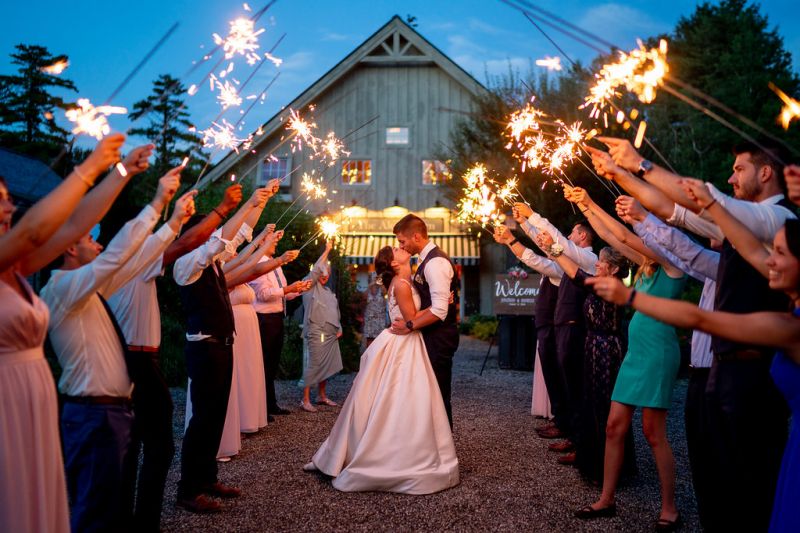 We give a big thank you to Danielle and Jonathan for sharing their day and advice with us! We hope you will be able to use some of their advice on your wedding day! Please let us know how the "To Do" list works for you!