Lush florals, boho lace and gorgeous, coordinated grey bridesmaids dresses make Jacqueline and James' Mountain Top Inn & Resort wedding a true show stopper.
Self-proclaimed nature-lovers, the couple fell in love with the Mountain Top Inn because of how it showcased the Vermont landscape. They also appreciated the convenience of staying on site with family and friends to celebrate the full weekend, from their welcome party to the farewell brunch. "The boys even got to get in a game of beach volleyball before the ceremony!" says Jacqueline.
The couple's love of nature inspired their theme. "I wanted as many flowers as we could possibly get, even including edible flowers for our signature drink!" says Jacqueline, who DIY'ed several details, including the copper plant and acrylic sign stands. Their boho chic celebration was captured by LaBoutique Photography.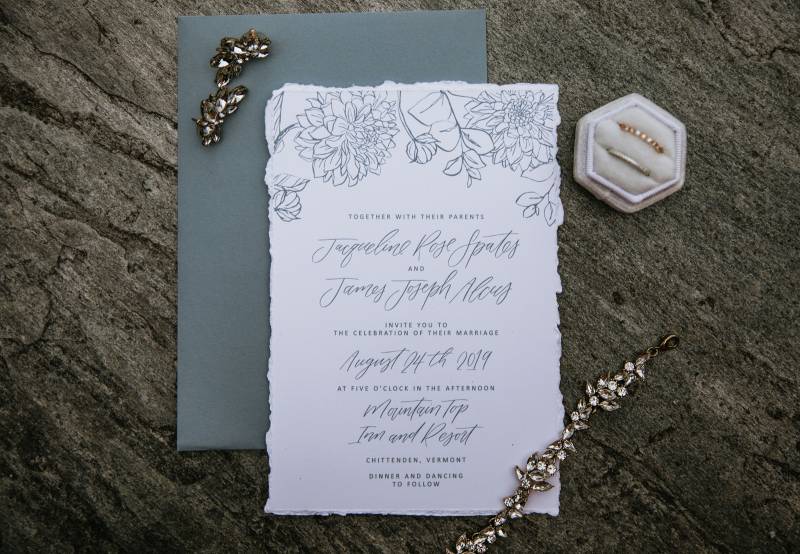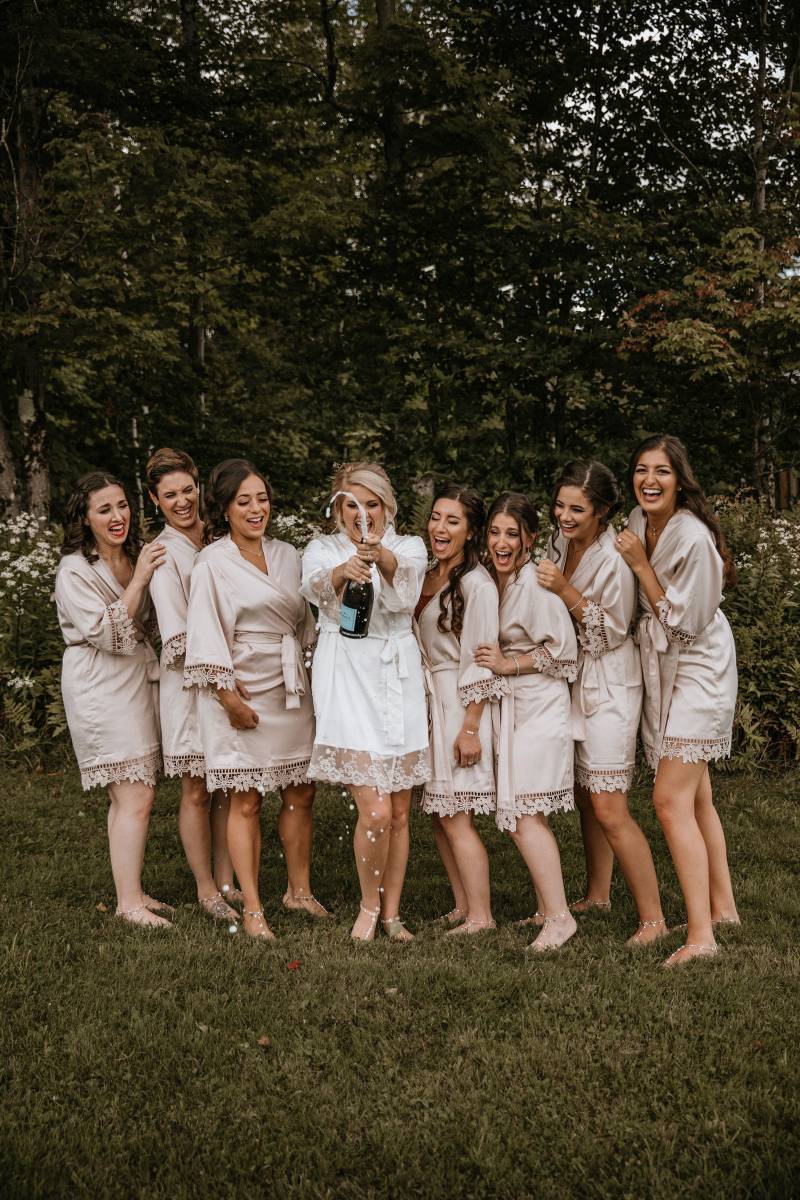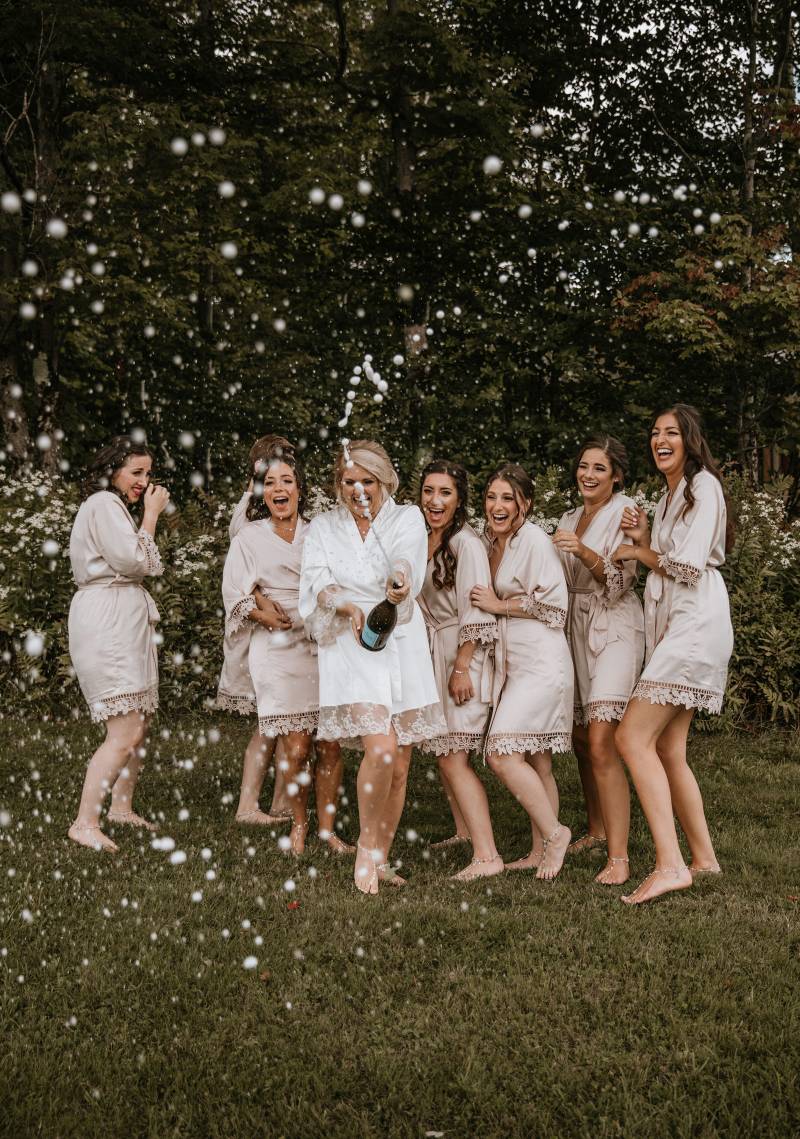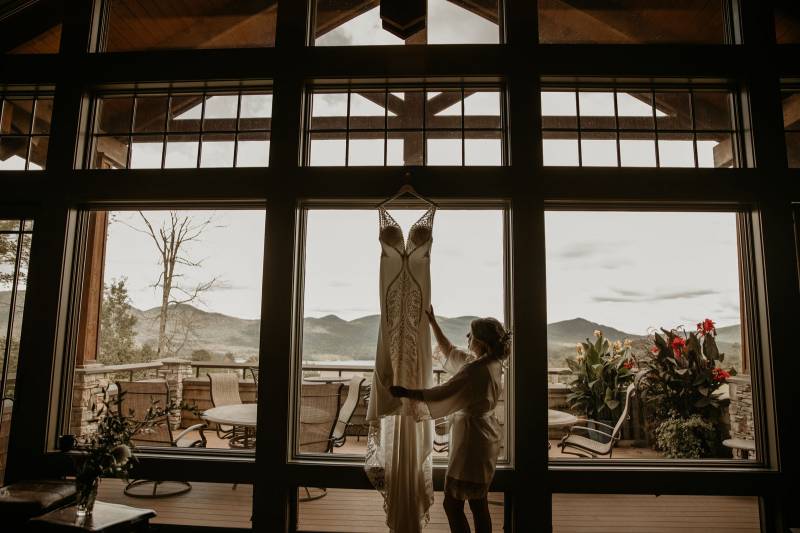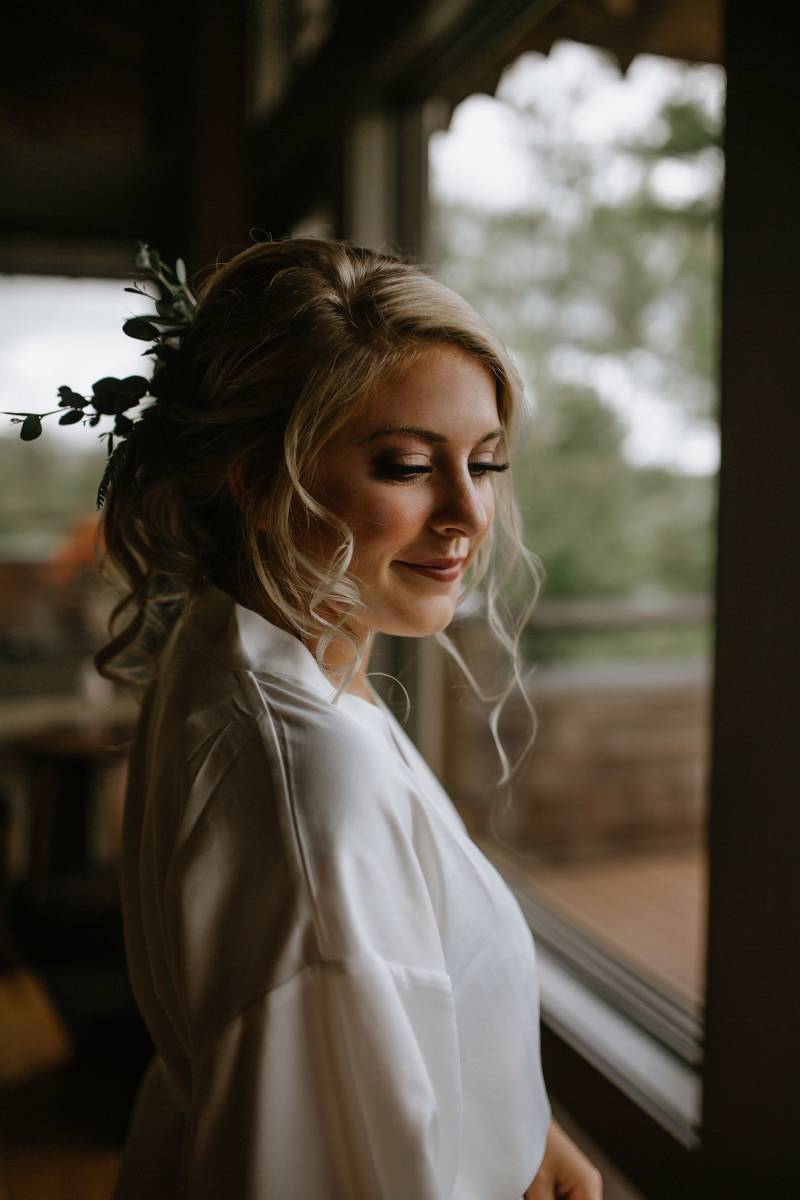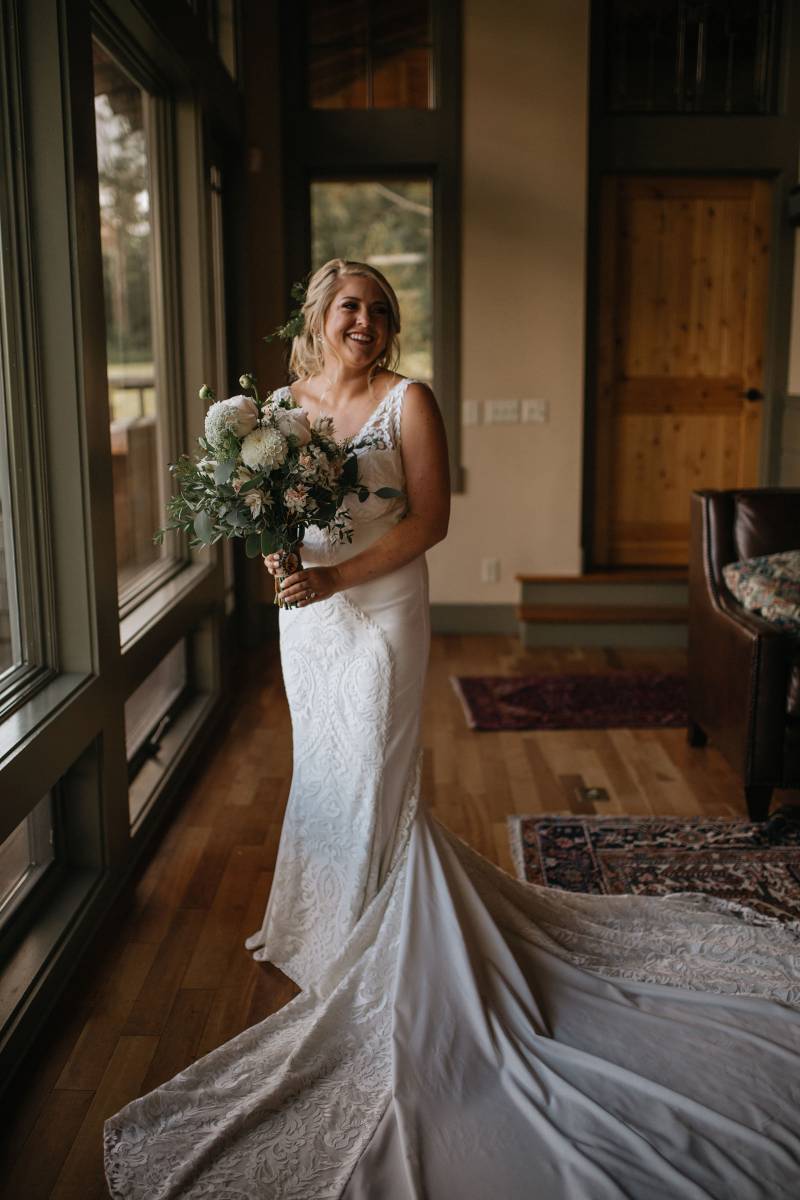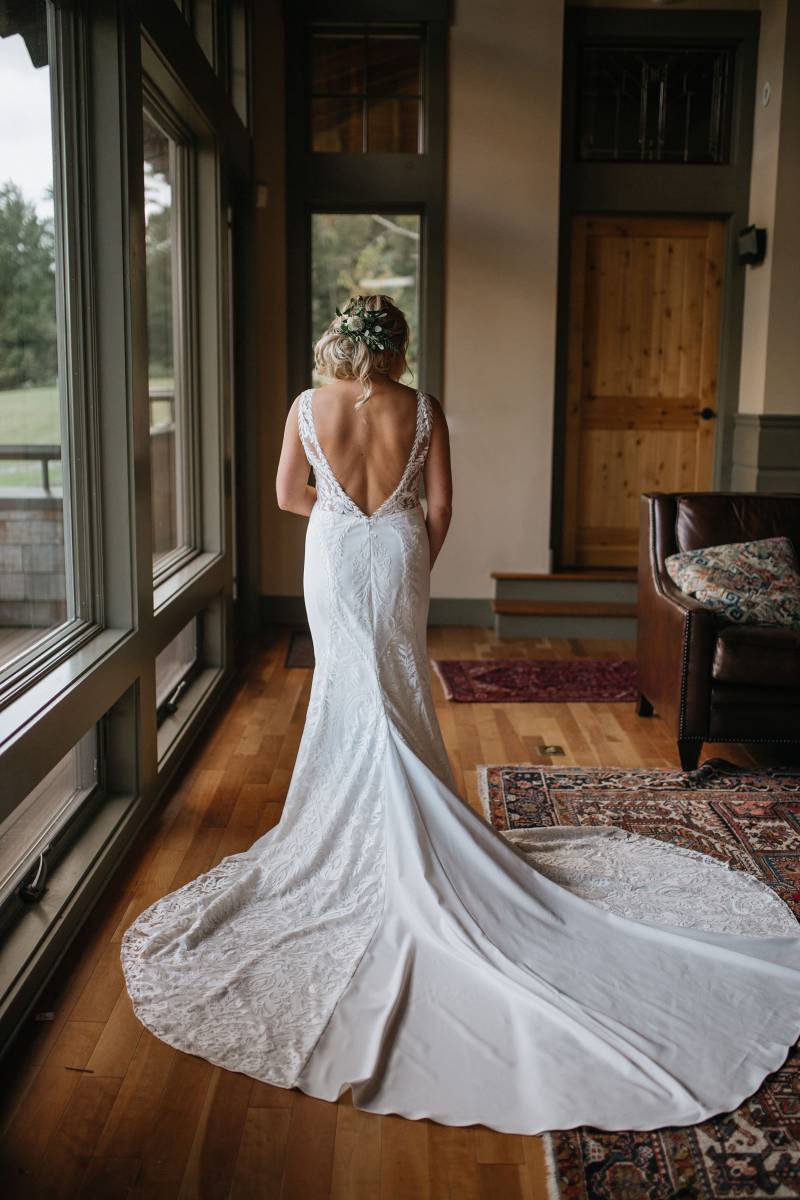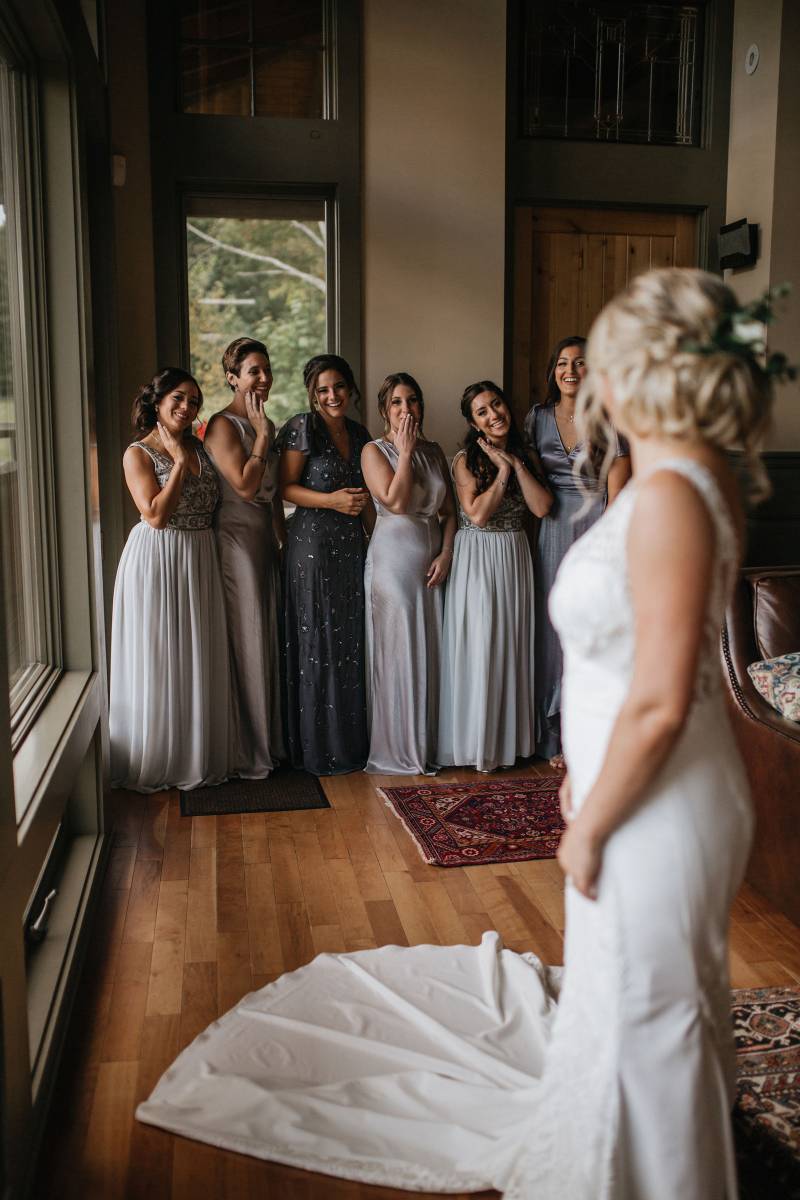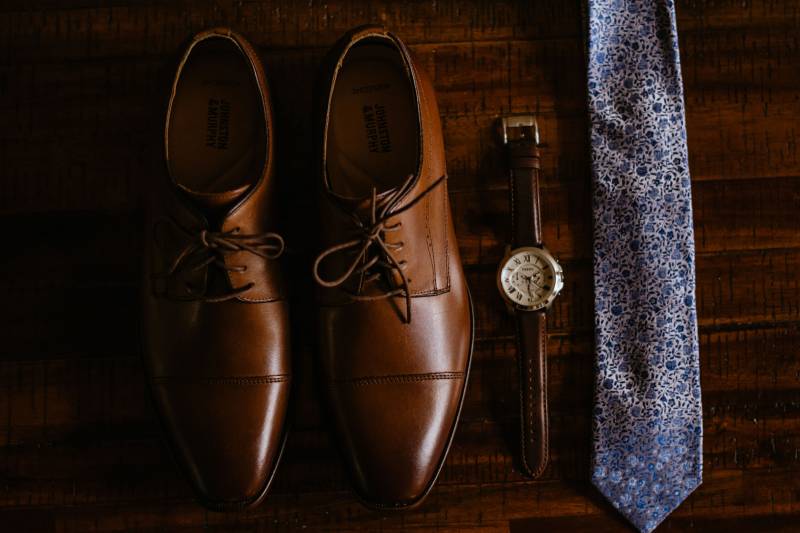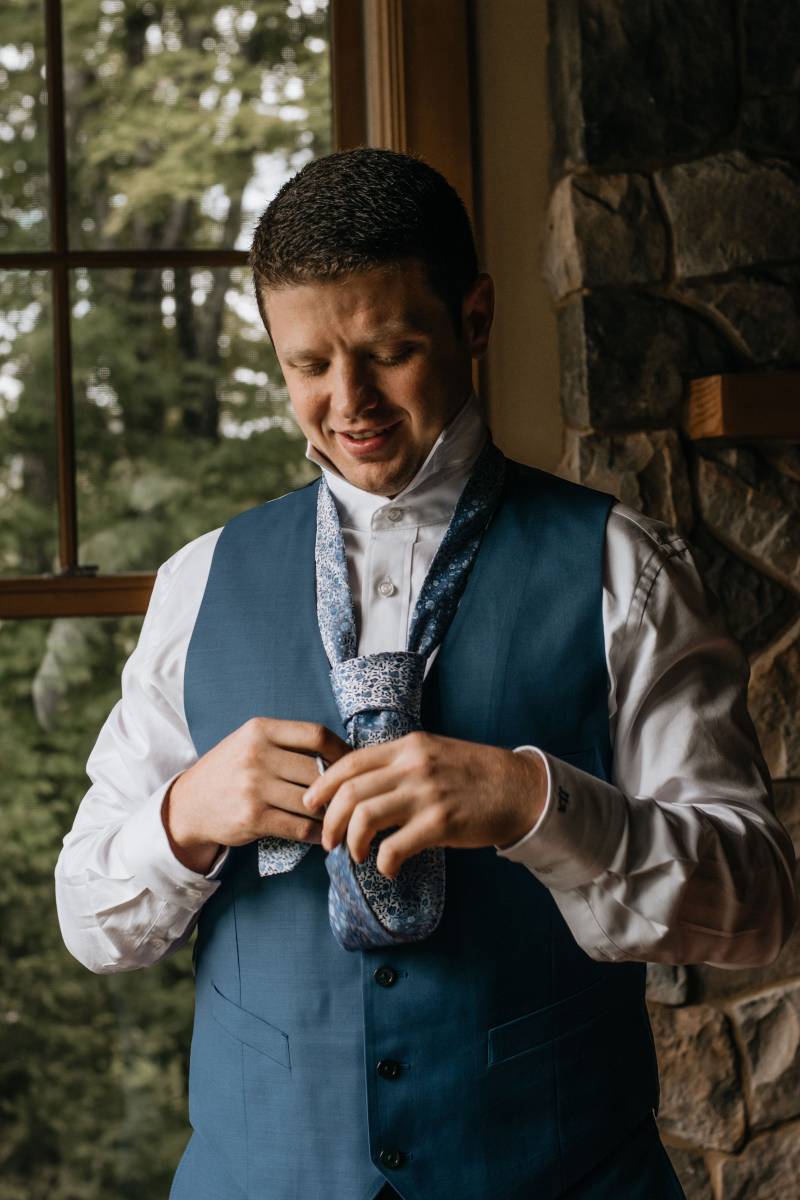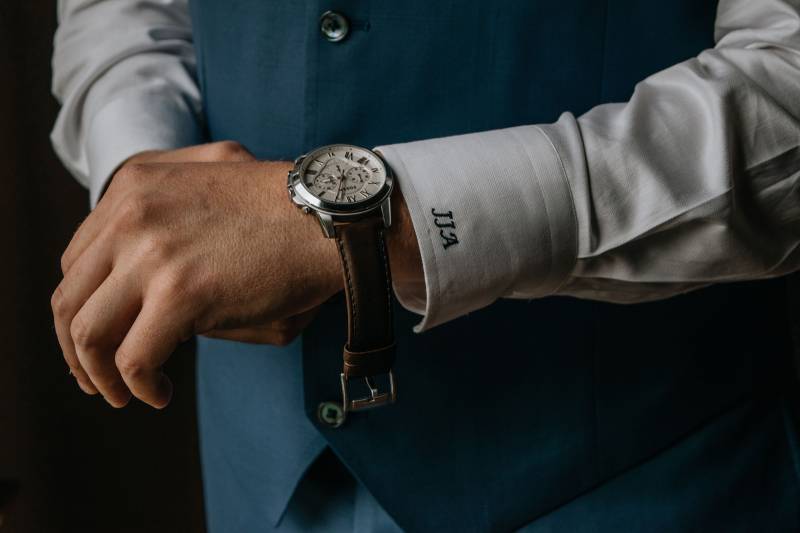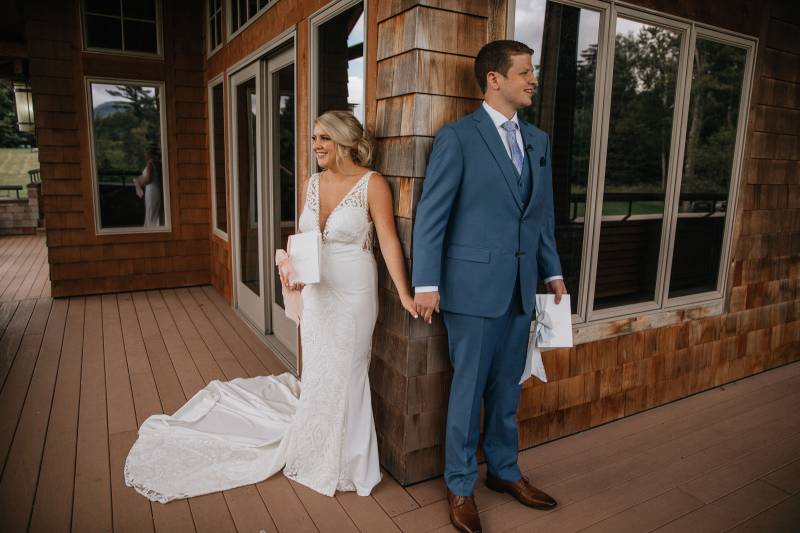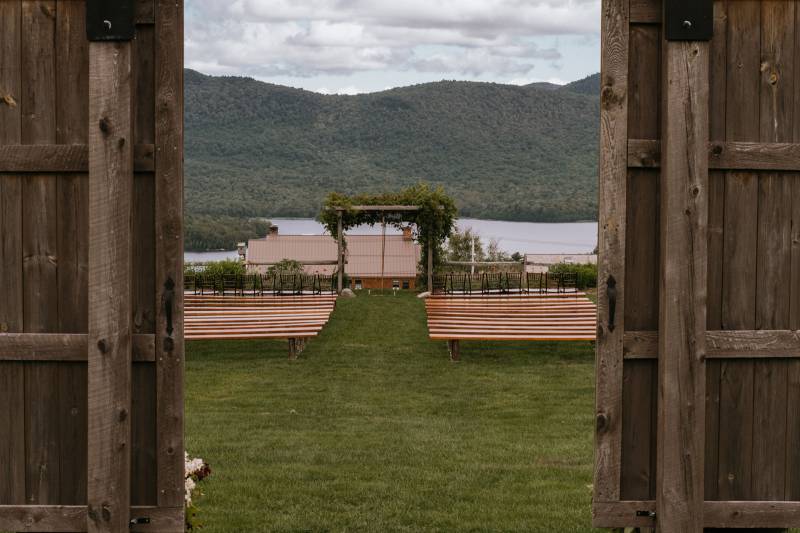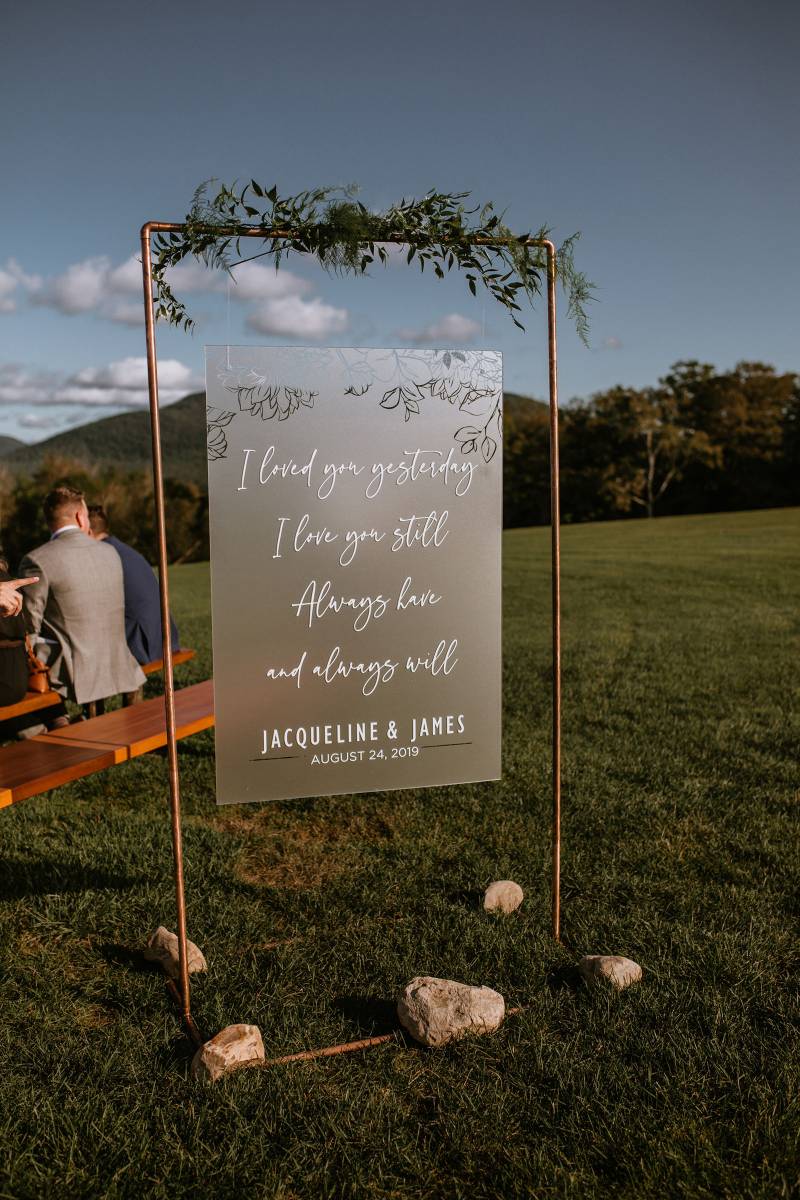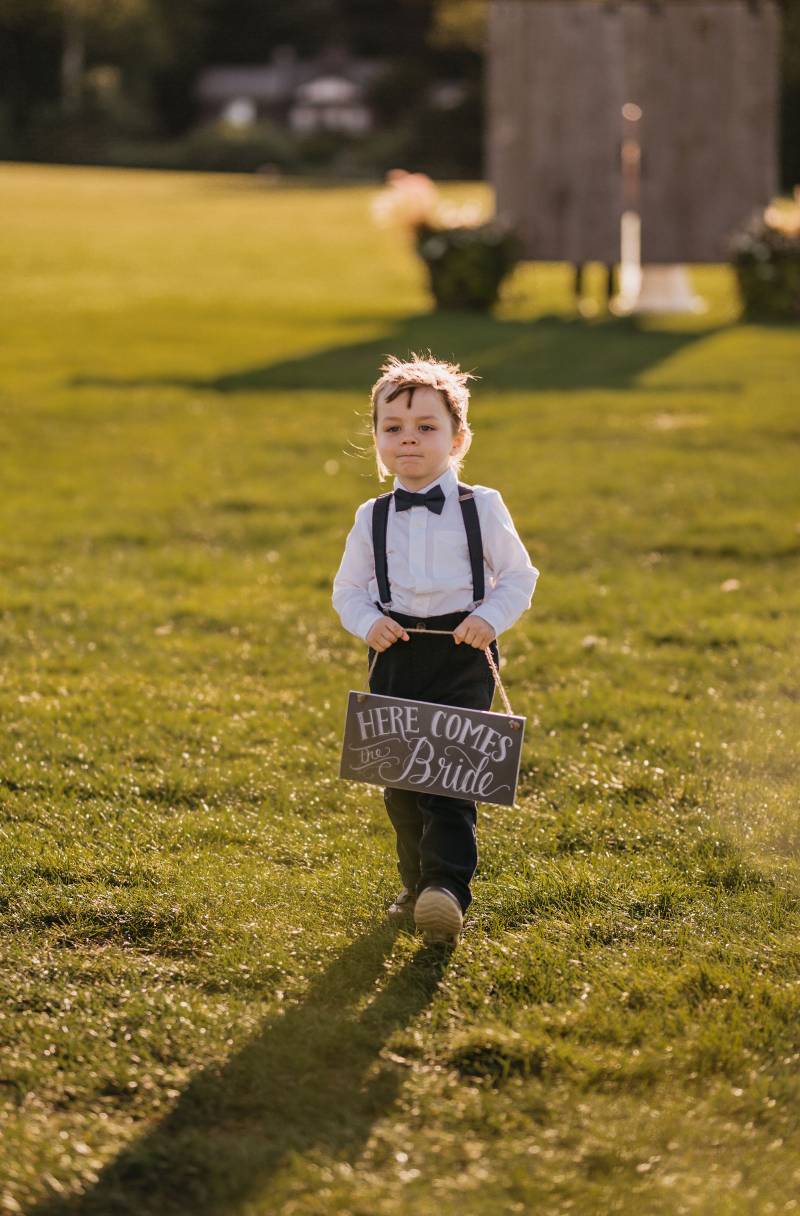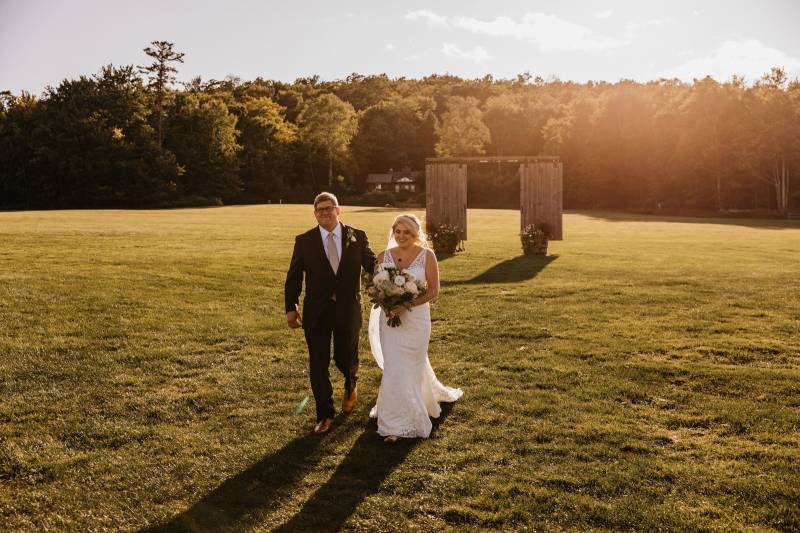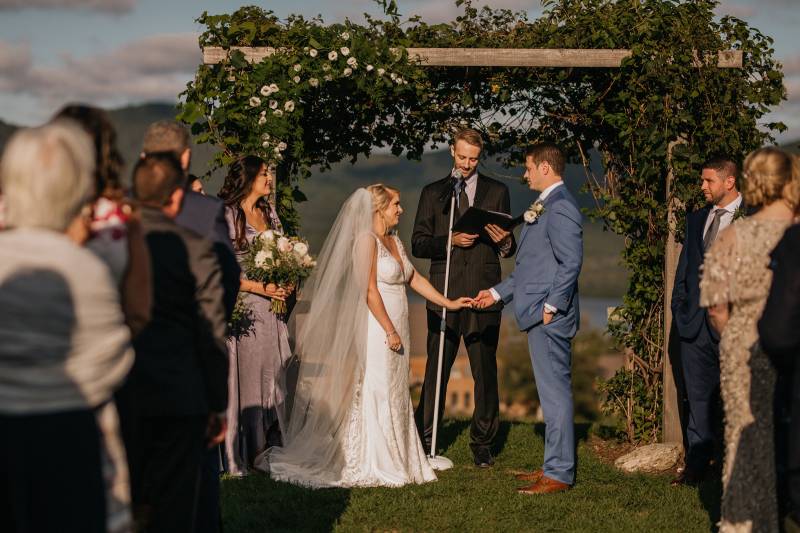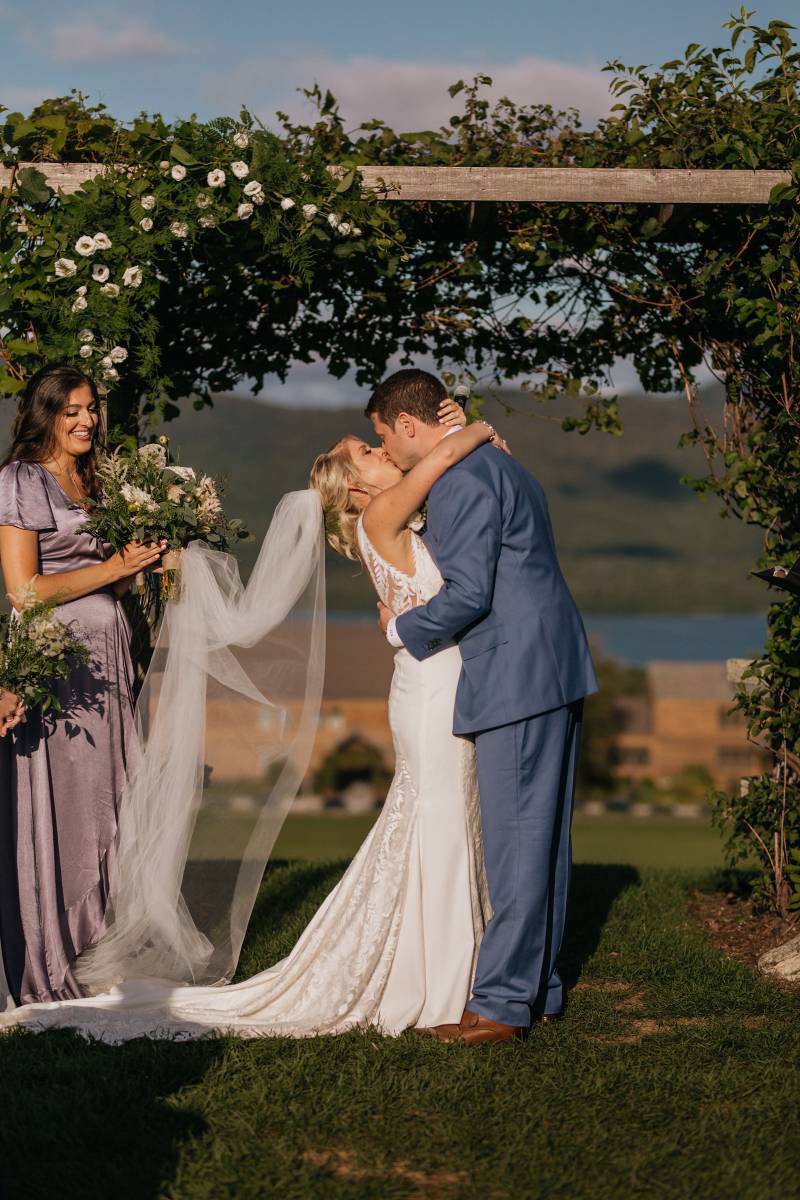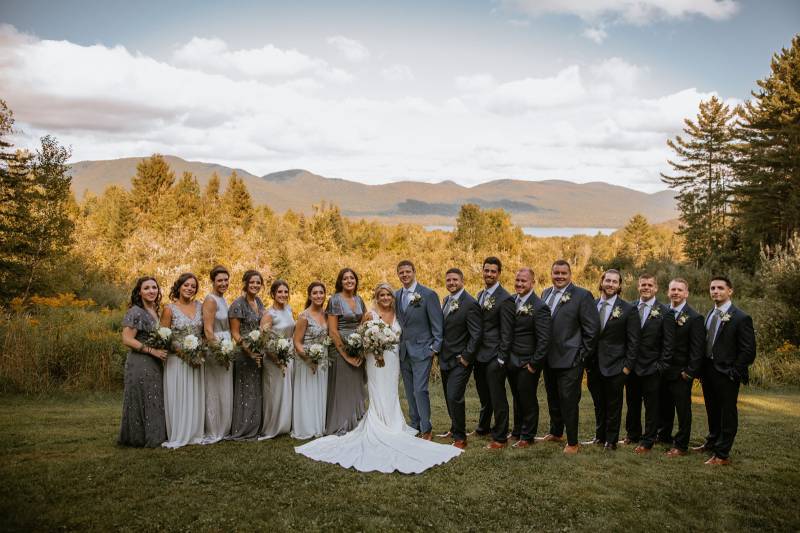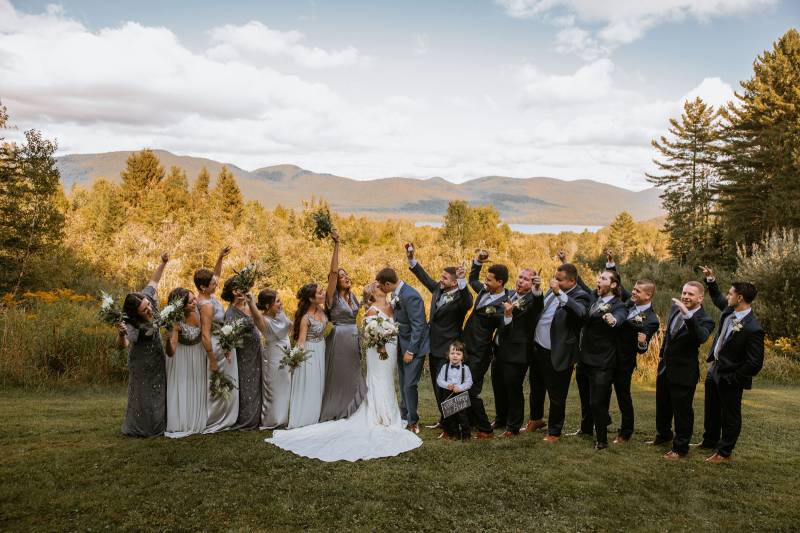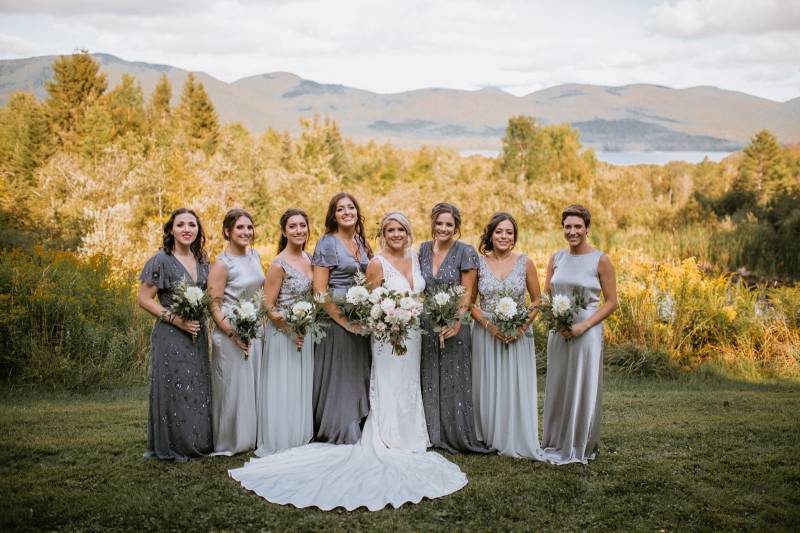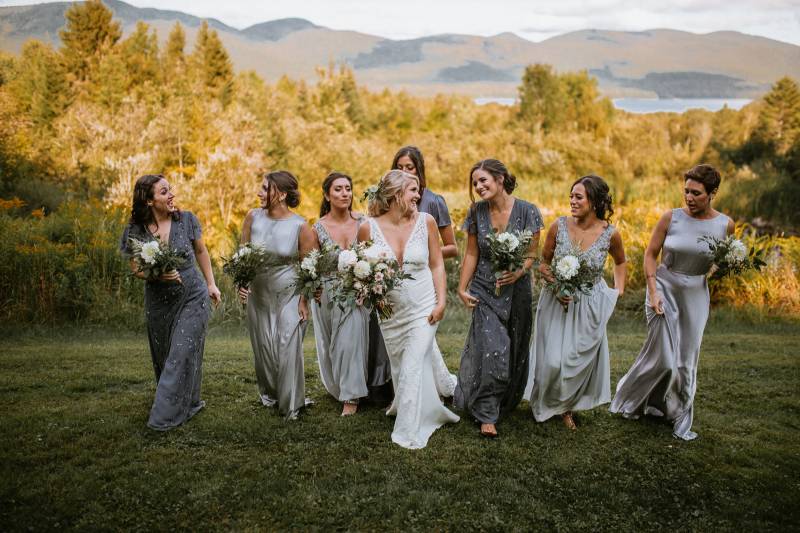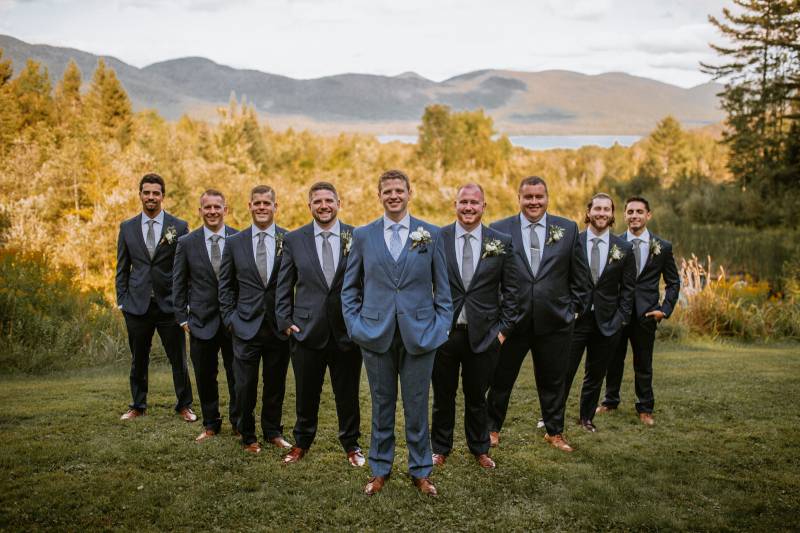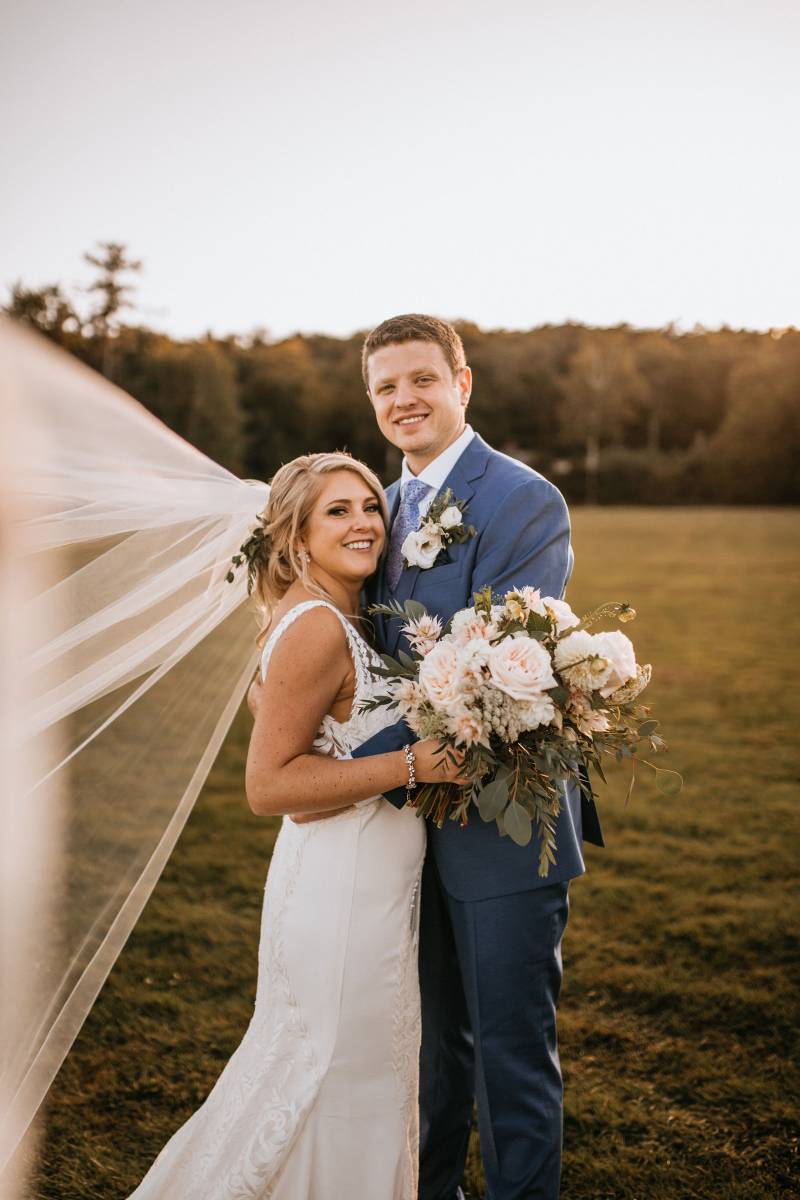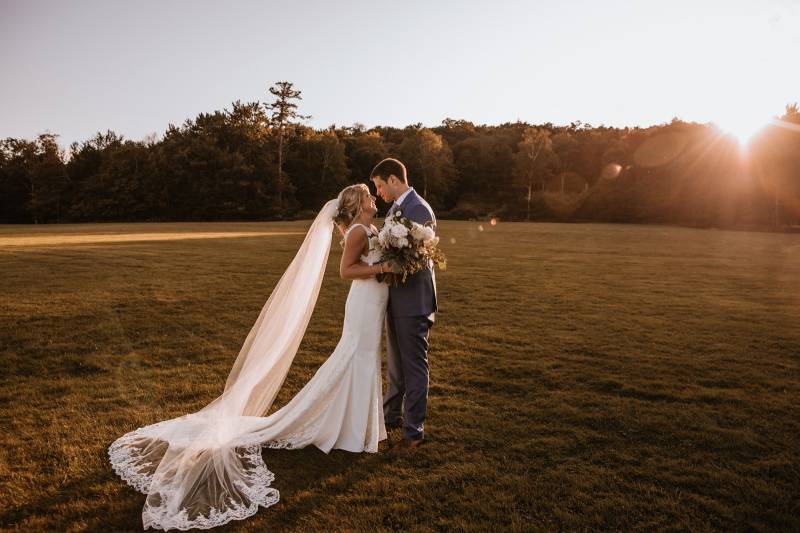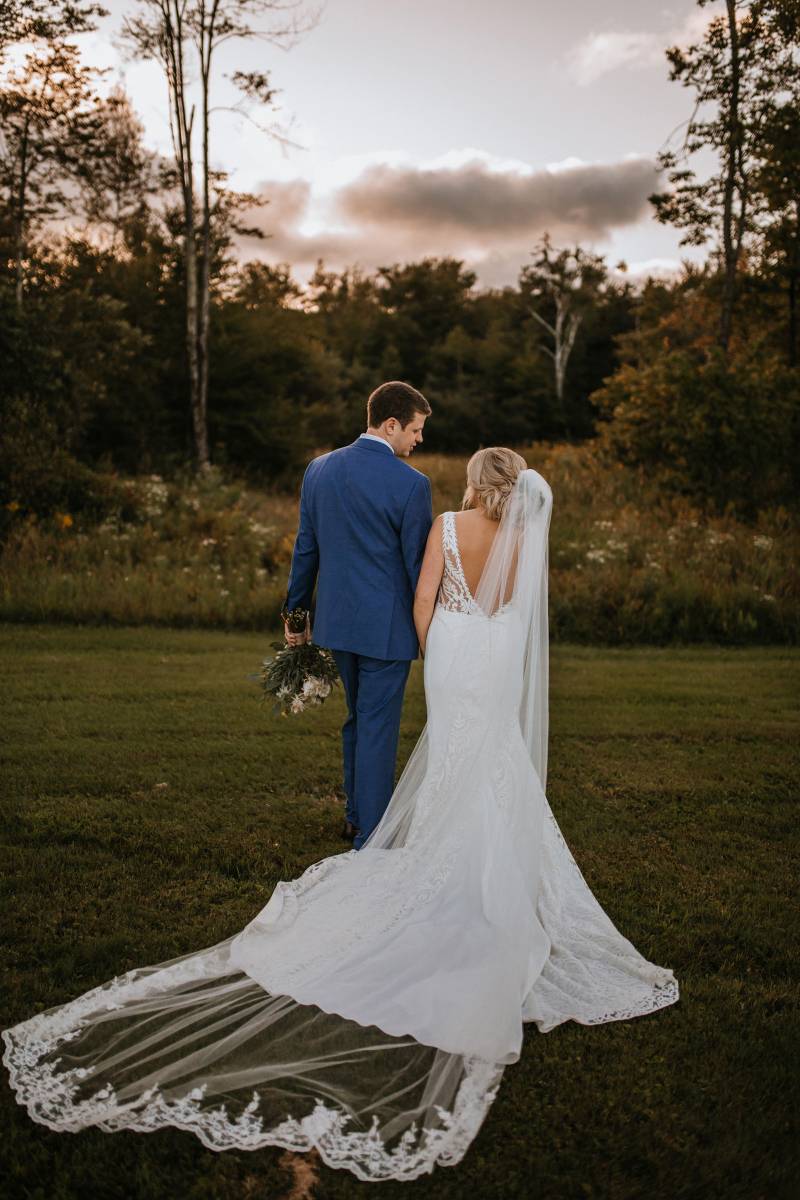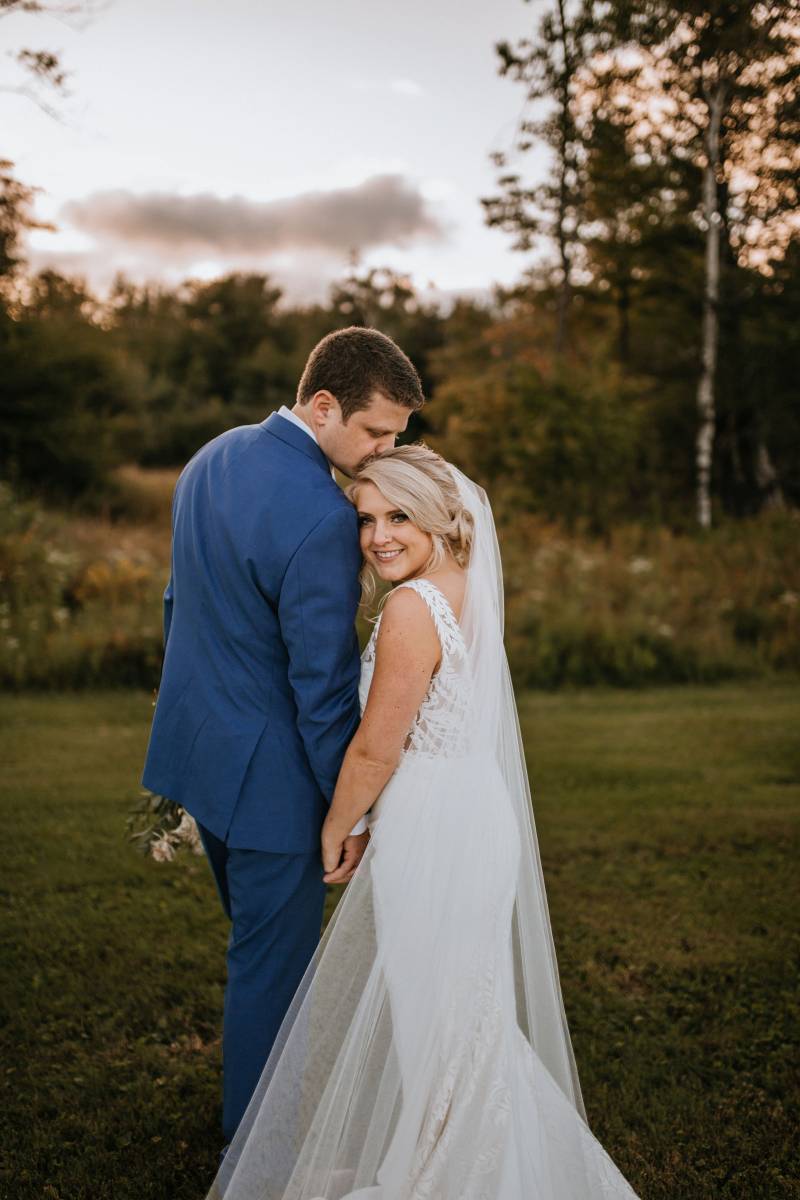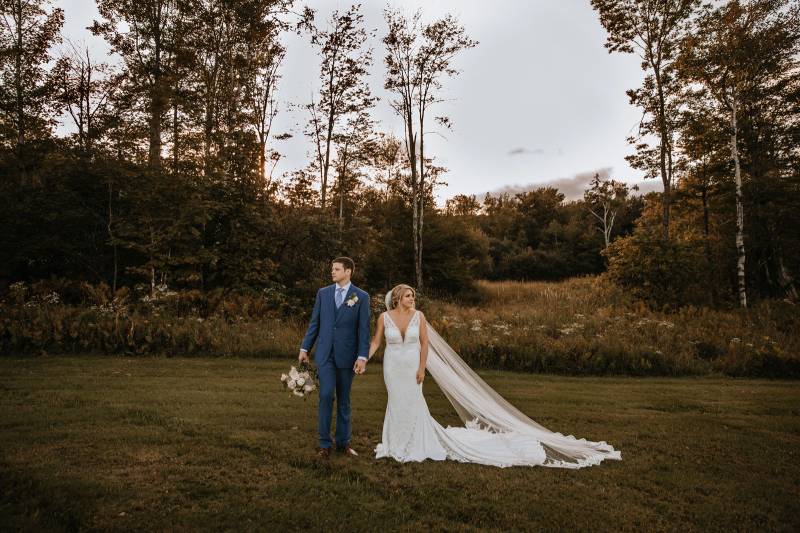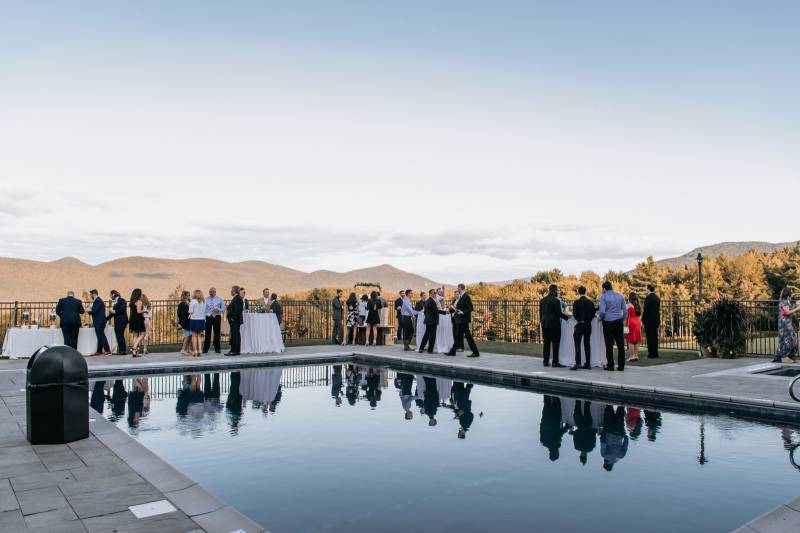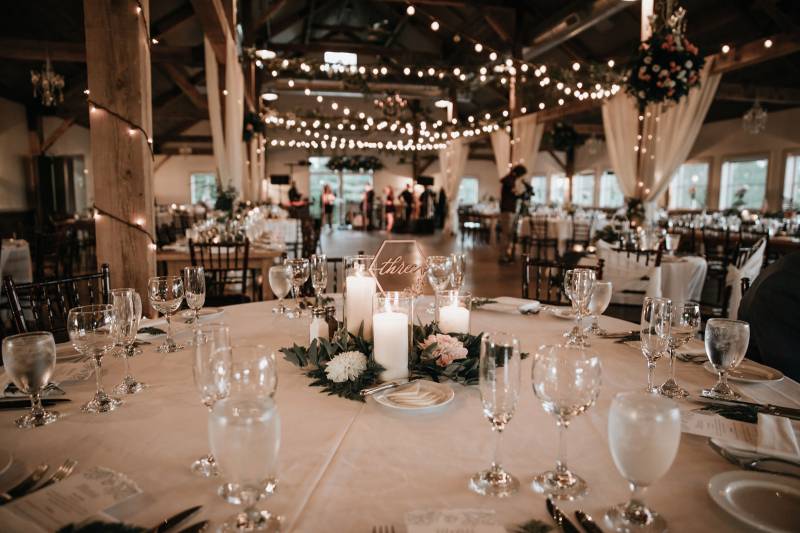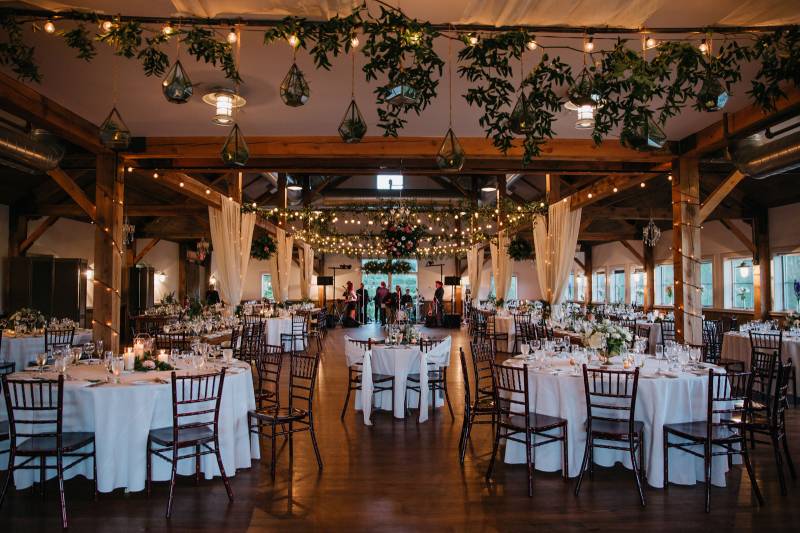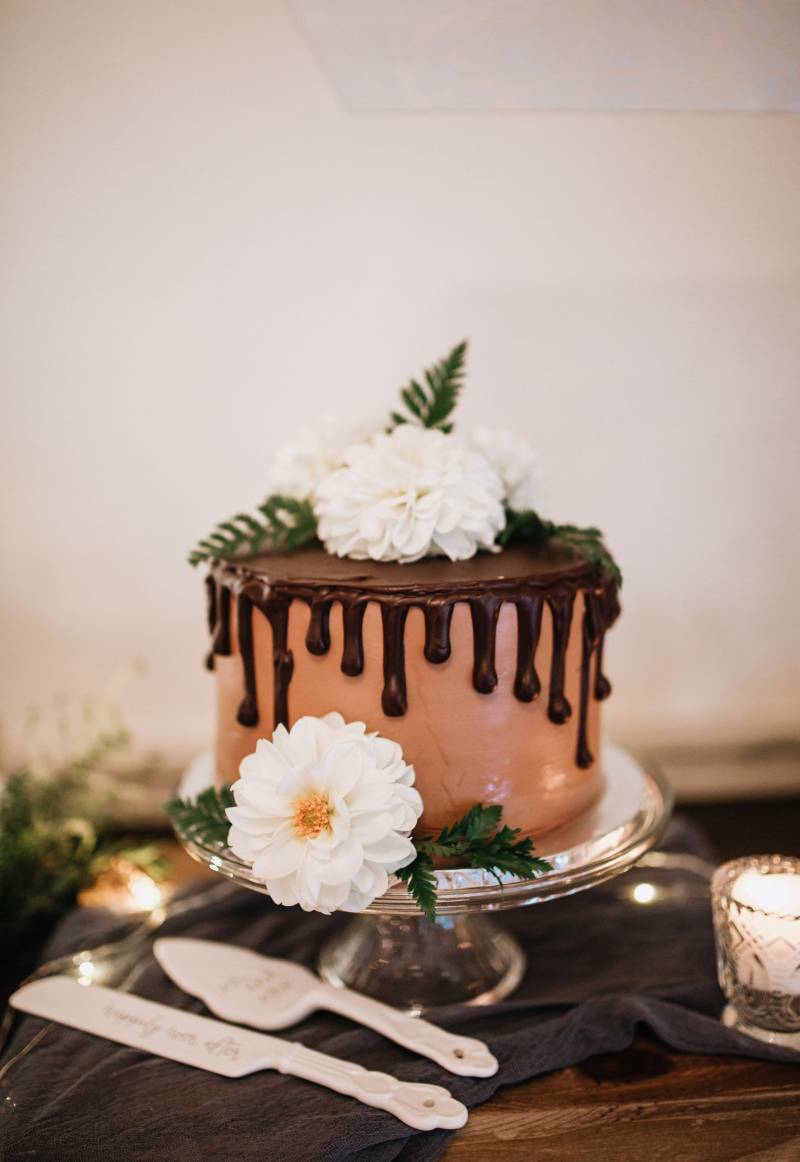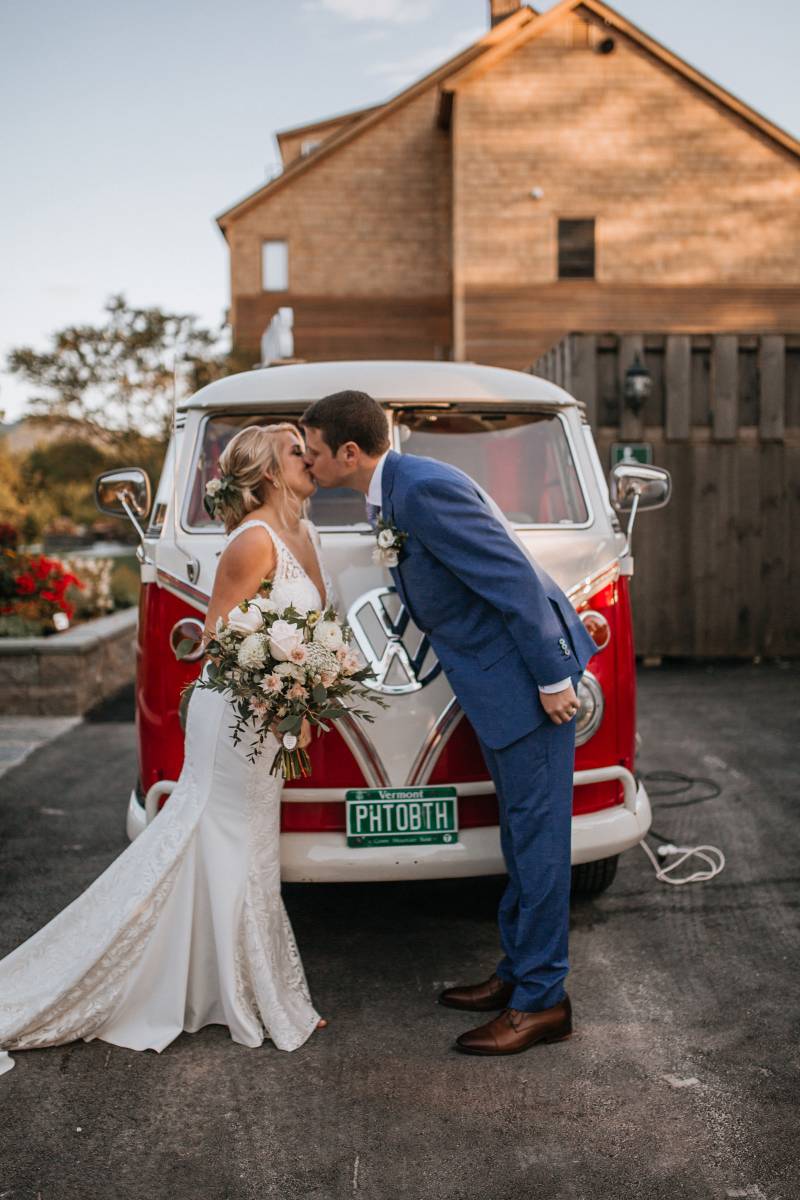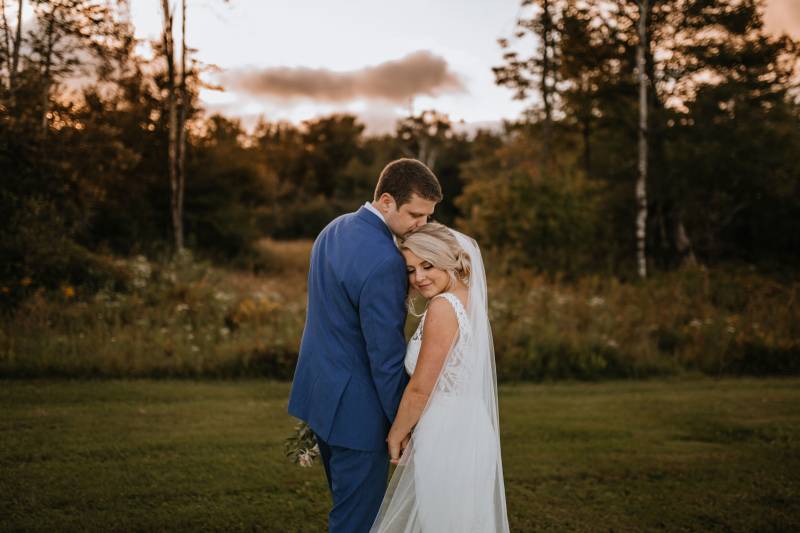 Congratulations, Jacqueline and James!