Wedding planner Lindsey Leichthammer brought Laura and Finn's dream of a beach party wedding to life at their family home on Lake Champlain. "Of course, given the circumstances surrounding wedding planning in the era of COVID-19, there were no shortage of hurdles to jump through and overcome," says Lindsey. "At the end of the day, the two wanted to be married and show their commitment to one another, and thus forged ahead with wedding planning." The result: an amazing, intimate dance party with a boho, beachy vibe.
"DJ Craig Mitchell set the tone with reggae house music upon guest arrival. Lanterns, candles, grasses, plants, and flowers from Clayton Floral made the property feel lush and festive. Cocktails and Pickle-Back shots (a family celebration essential) flowed from two bars by Deli 126 alongside summery farm-to-table food from Cloud 9 Caterers...and the weather couldn't have been more perfect if you special ordered it!" says Lindsey.
In the end, it was a perfect day to celebrate, toast and dance with family and friends. See the gallery below captured by Ben Hudson.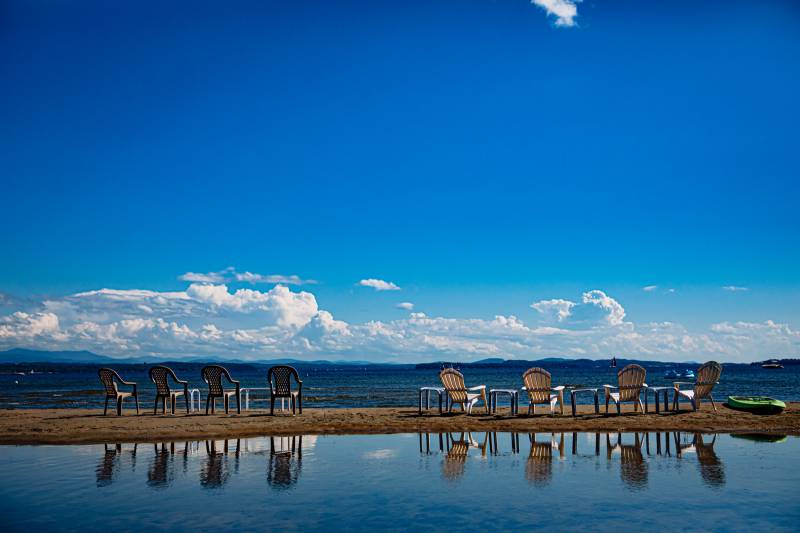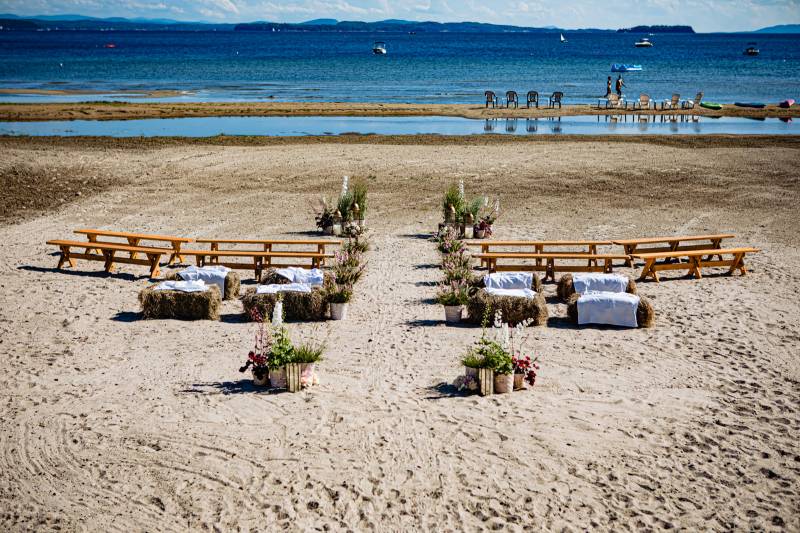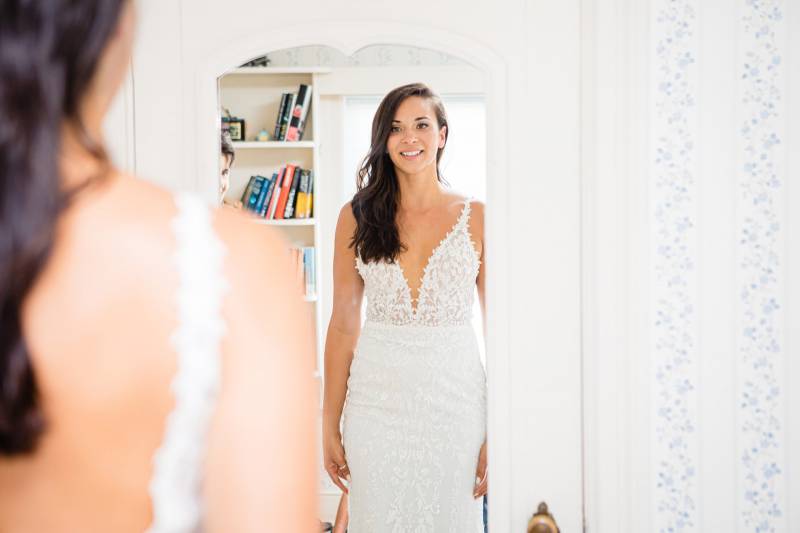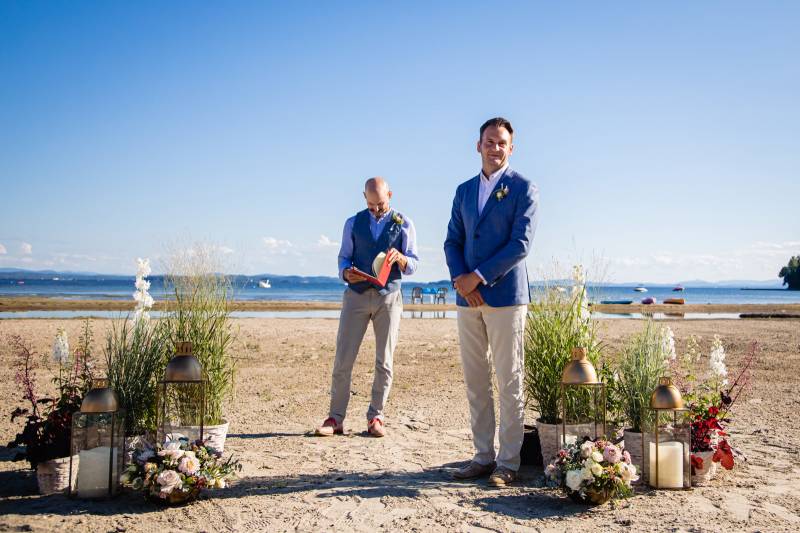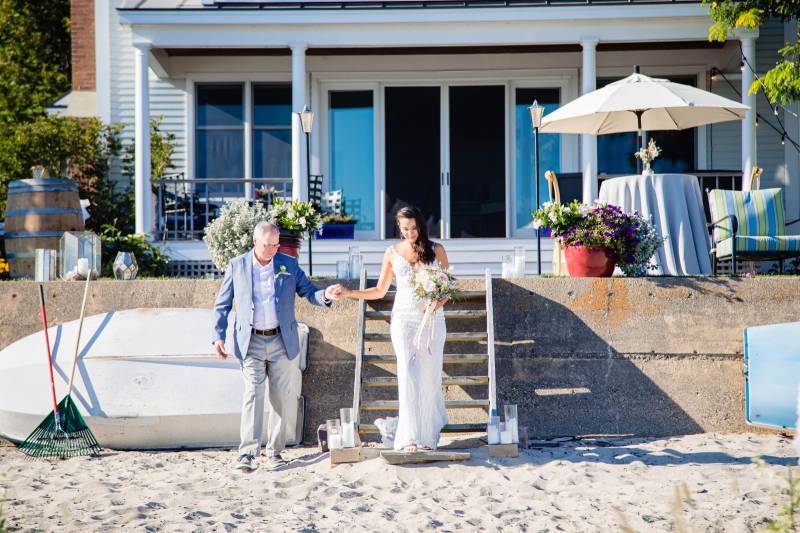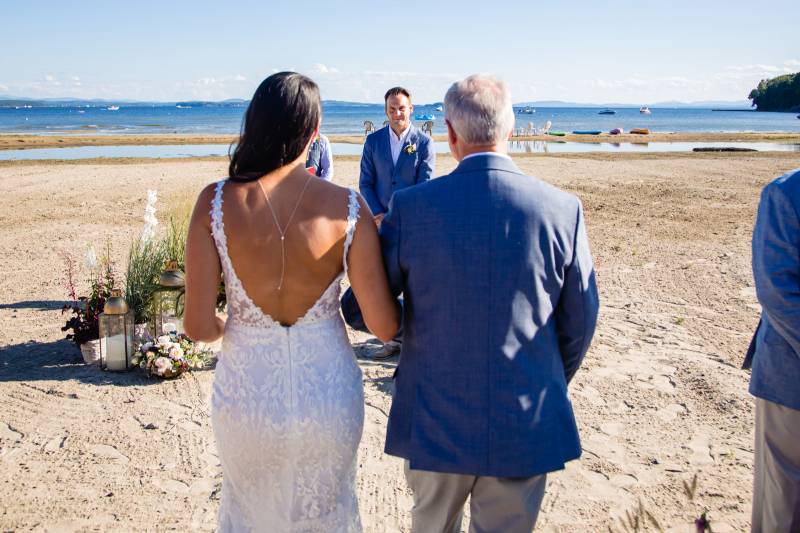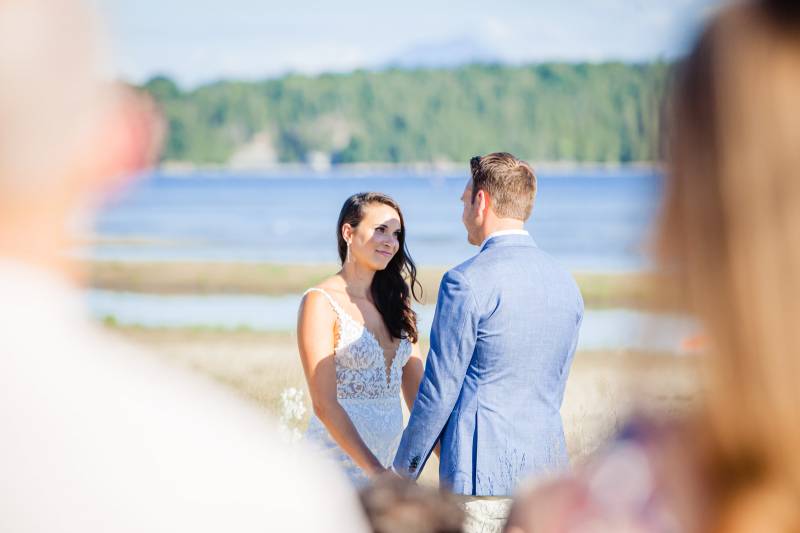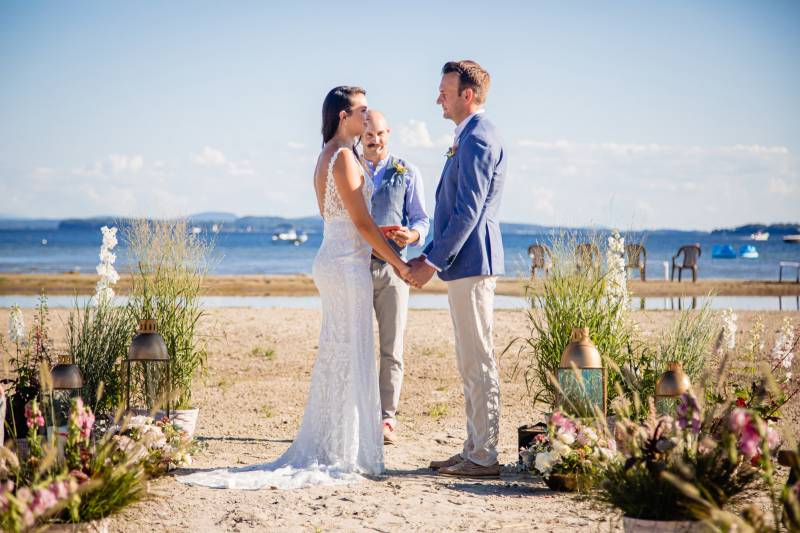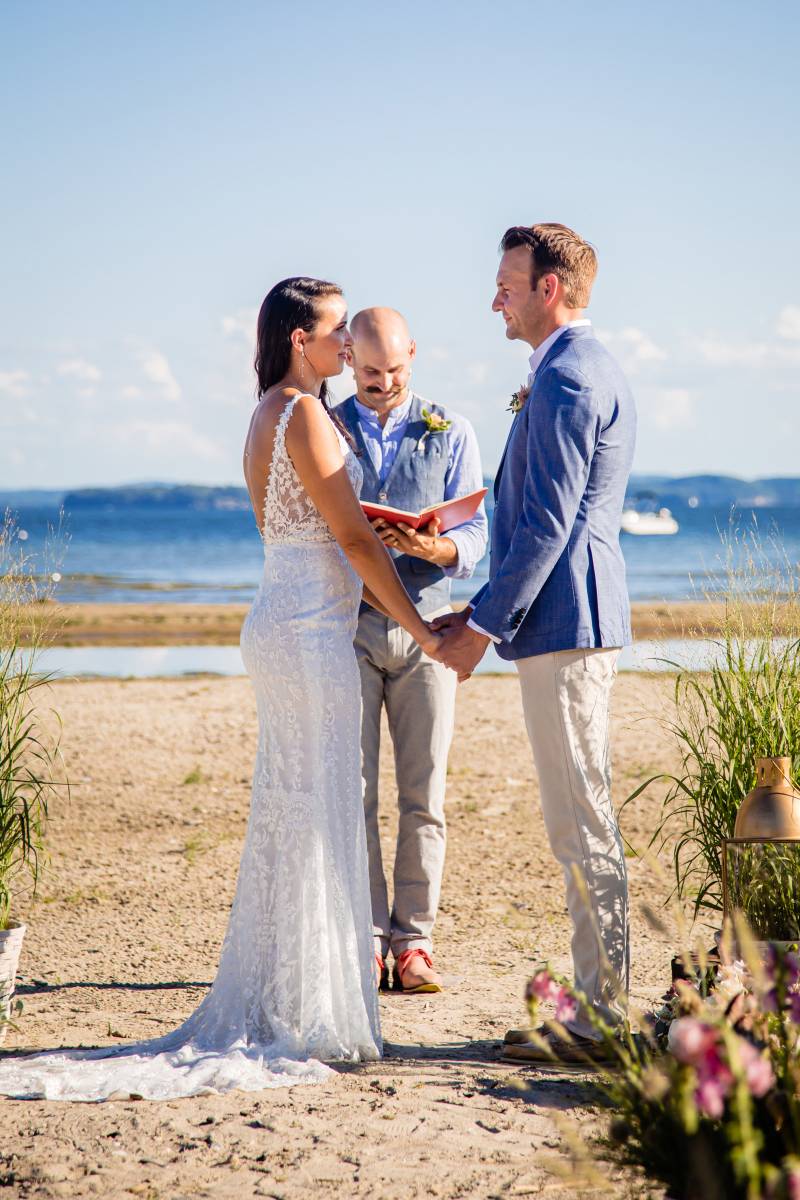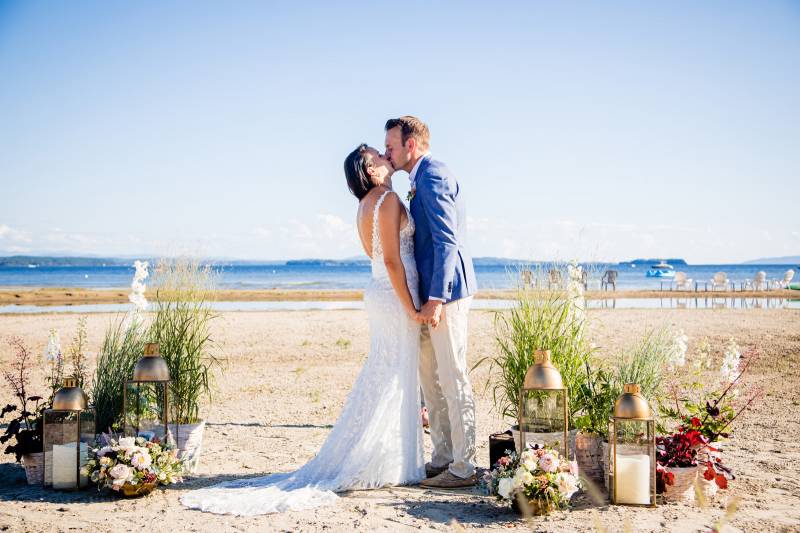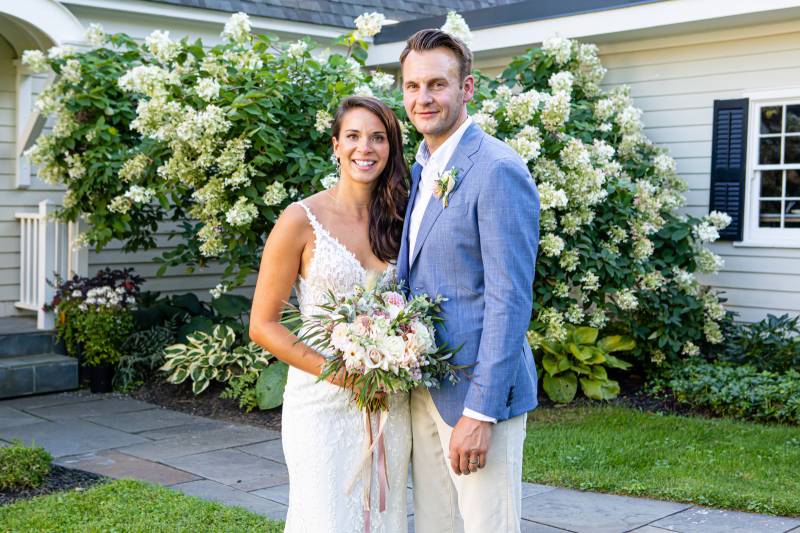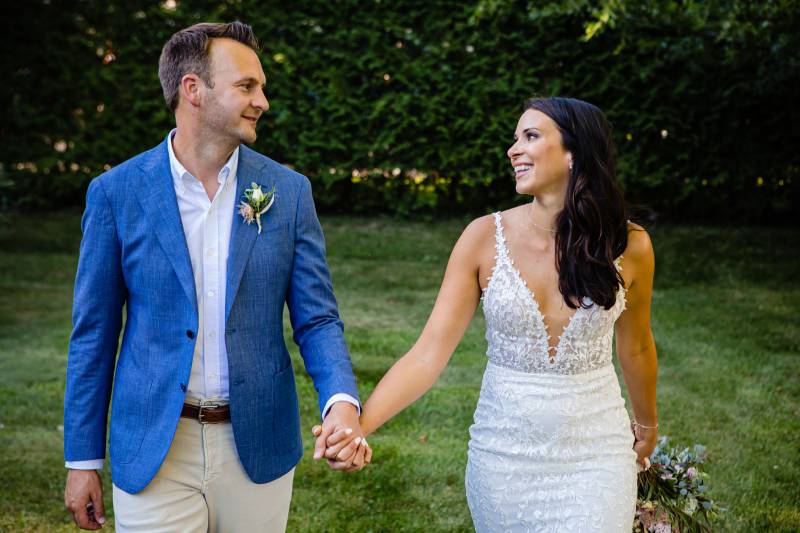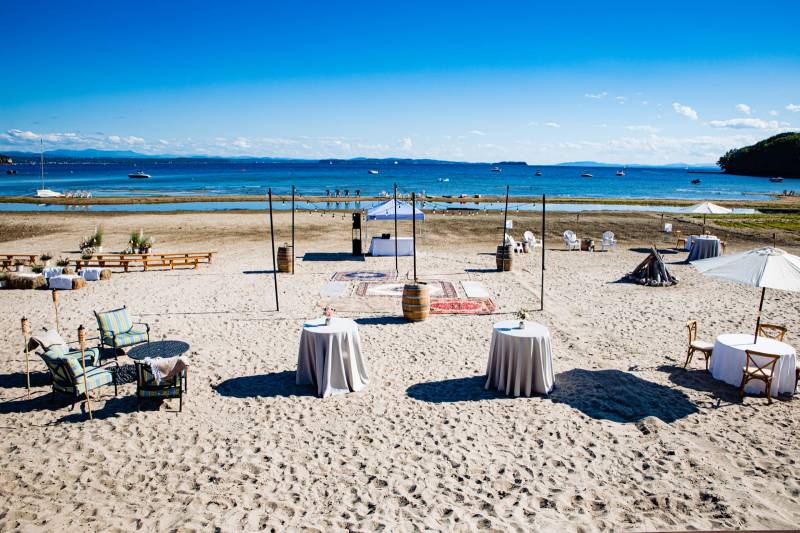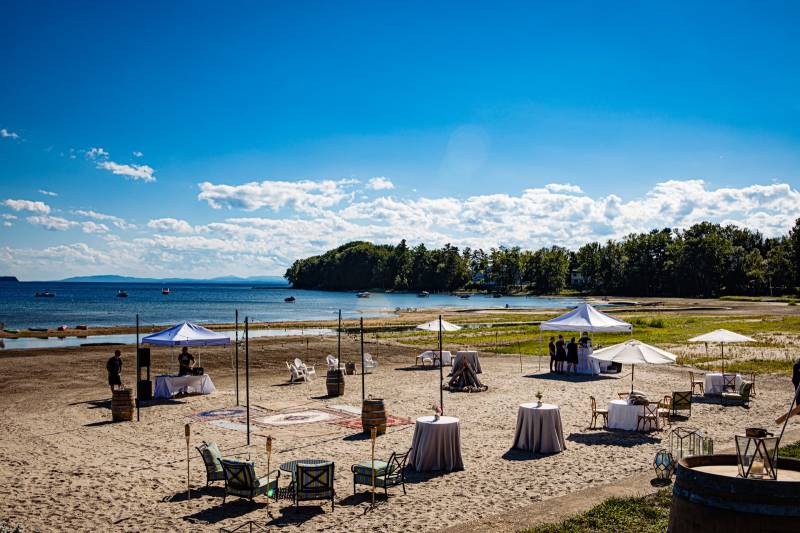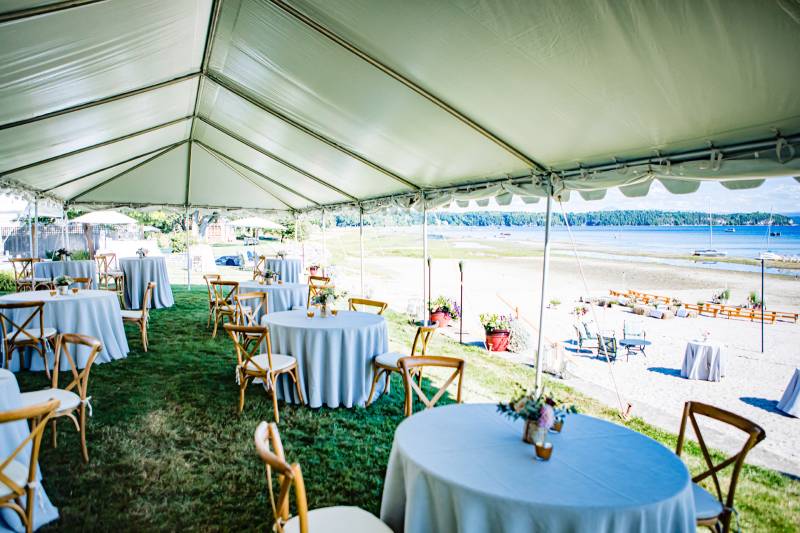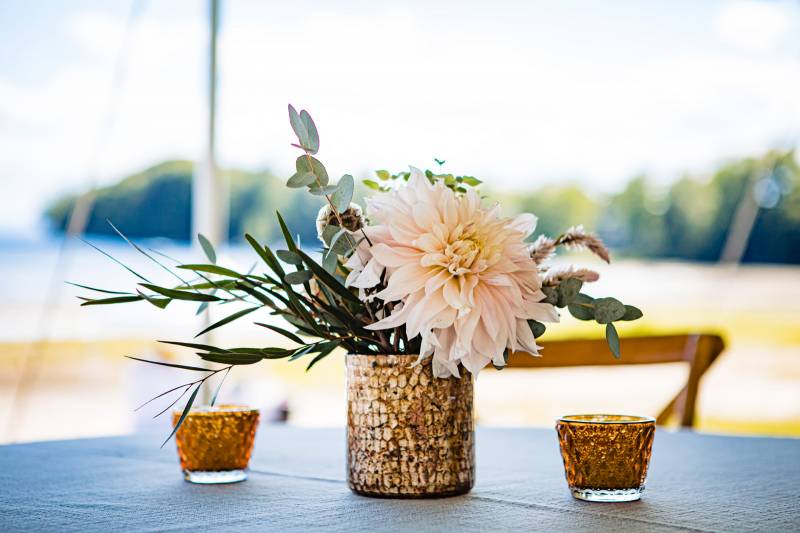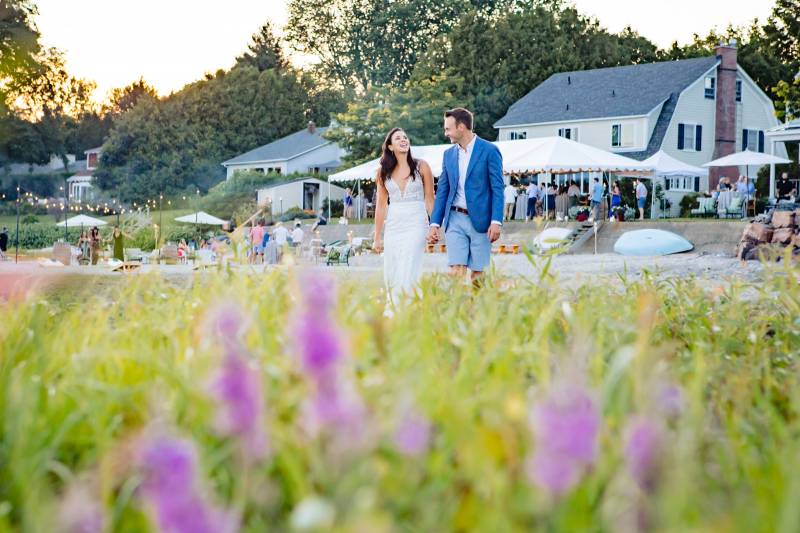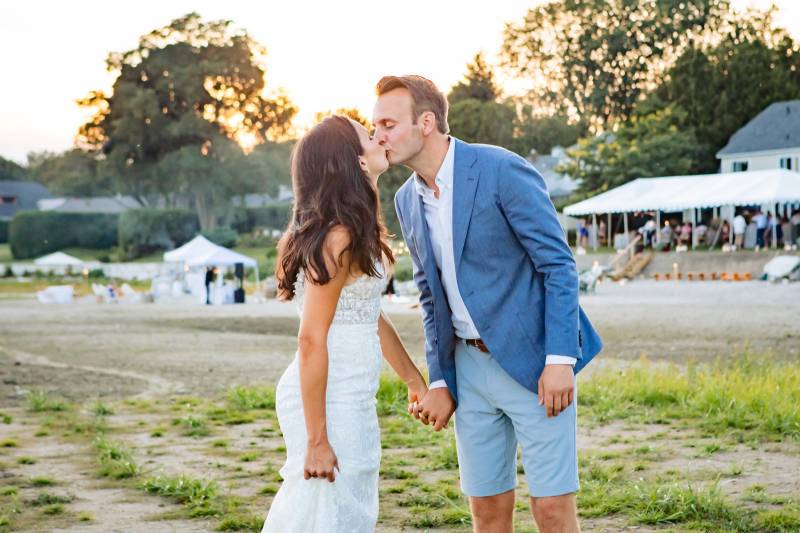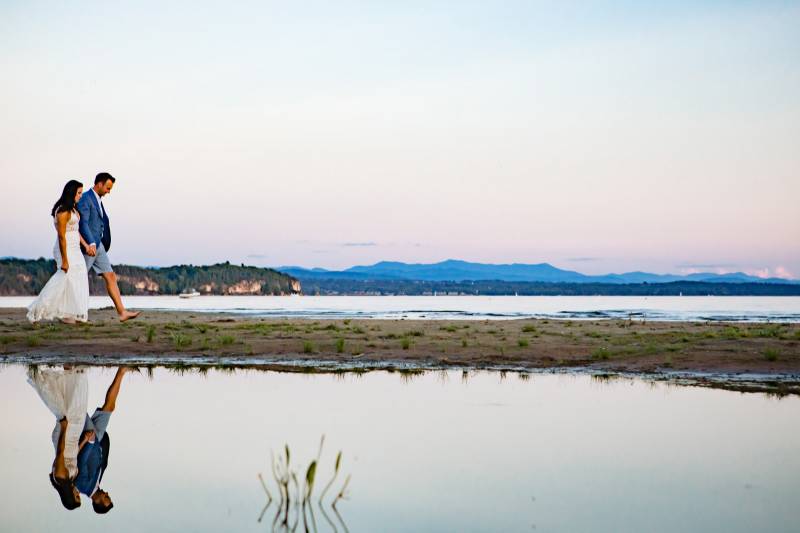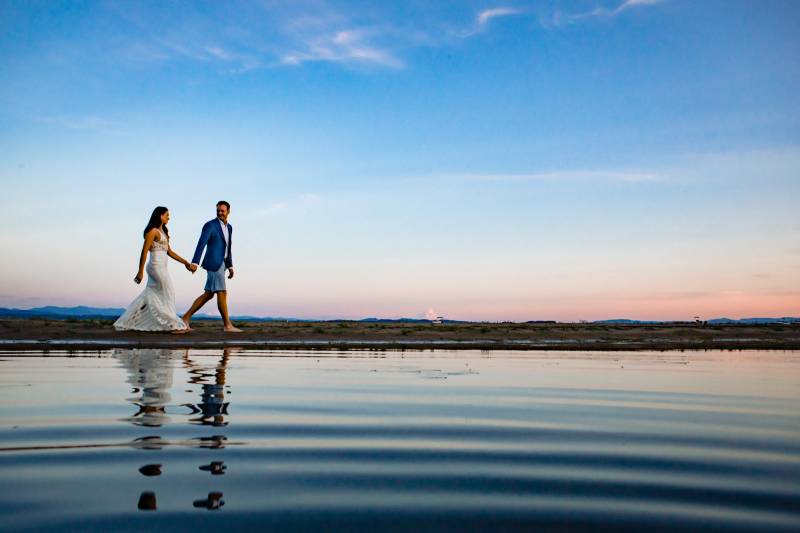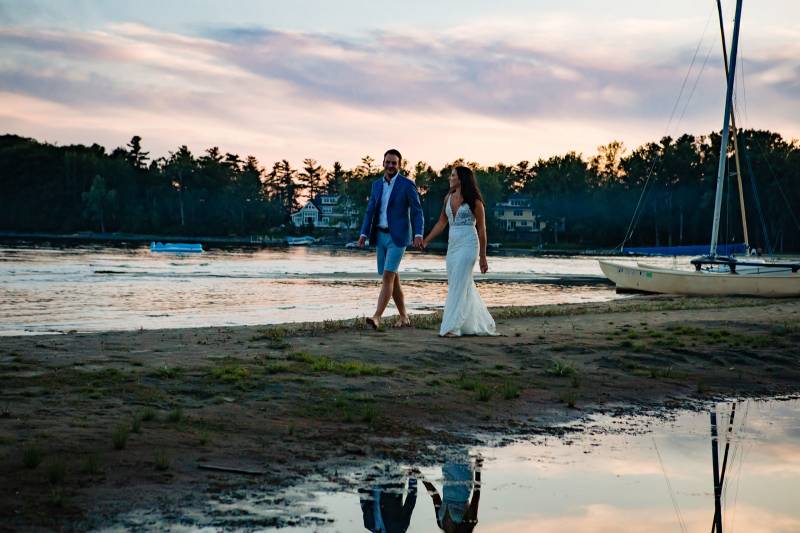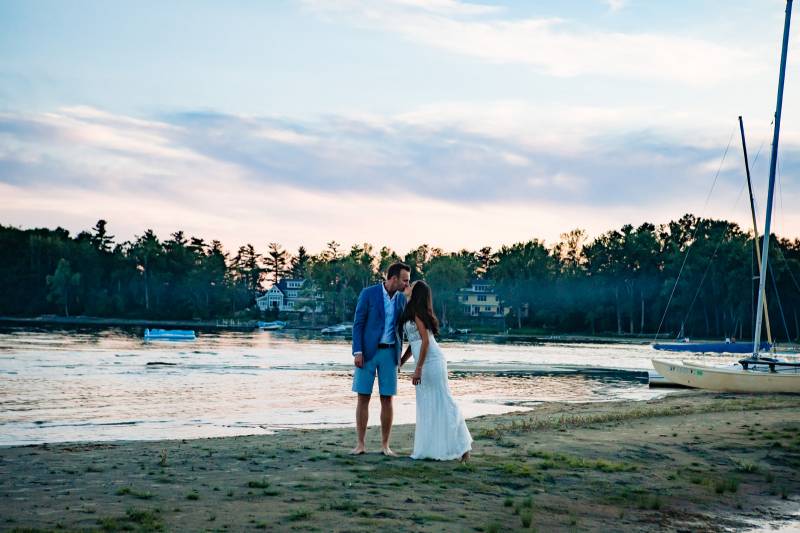 Congratulations, Laura and Finn!