Emily and Ben met in their college's Geology Club ("nerdy by also super rockin," says Emily with a laugh) and their love of nature drew them to Vermont and inspired their wedding celebration.
"We have lived in Vermont for a few years and absolutely love it here," says Emily. "Nestled in the mountains, Trailside Inn is quintessential Vermont to us. And we loved that our entire wedding guest list could stay on site. Anne and Josh, the Inn owners, were fantastic to work with; our wedding would not have been half as easy if it weren't for them."
The couple kicked off their wedding weekend at the Inn with a Friday night welcome party, complete with lawn games, tacos and ice cream.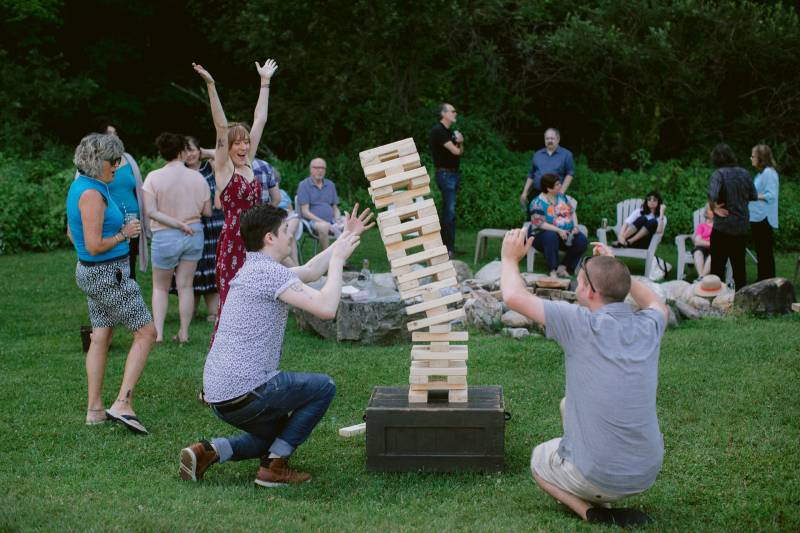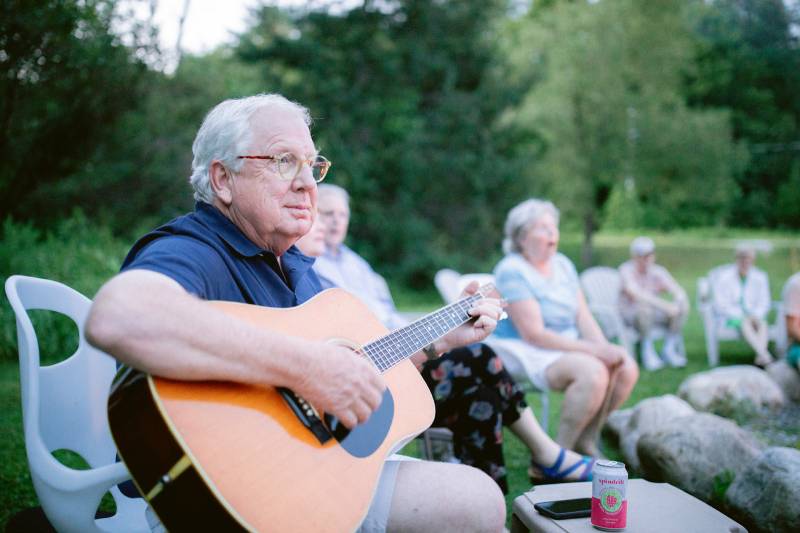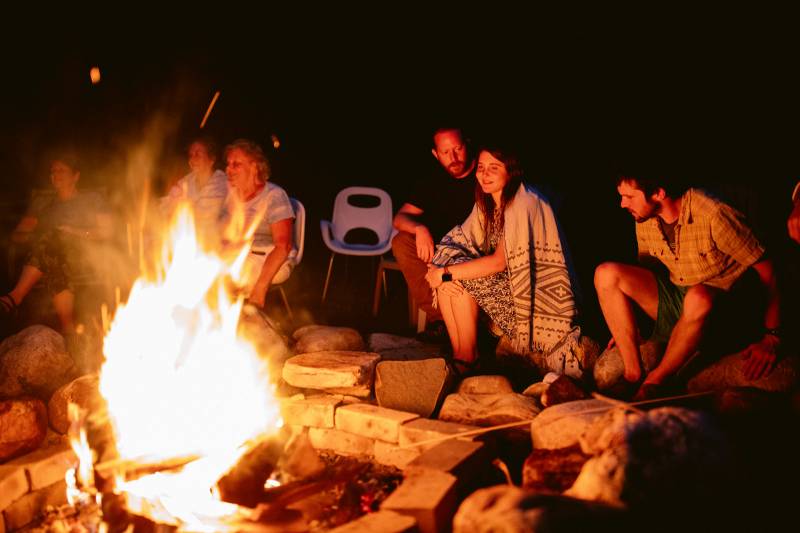 Emily describes the vision for their wedding day as "bohemian, rustic, and outdoorsy - how we envision Vermont summers." She made the candles, collected the rocks, and dyed the table runners for the reception. Her wildflower bouquet vision was brought to life by New Leaf Organics, and was one of her favorite details.
Ben's sister officiated their ceremony, and the couple worked closely with her to personalize it. "By making nature and family the basis of our ceremony we made it meaningful to us. Creating our ceremony was such a fun process that we will cherish forever. We would suggest couples take time to think about what makes you beautiful together and what you both cherish. Use those special things to make your day reflect you."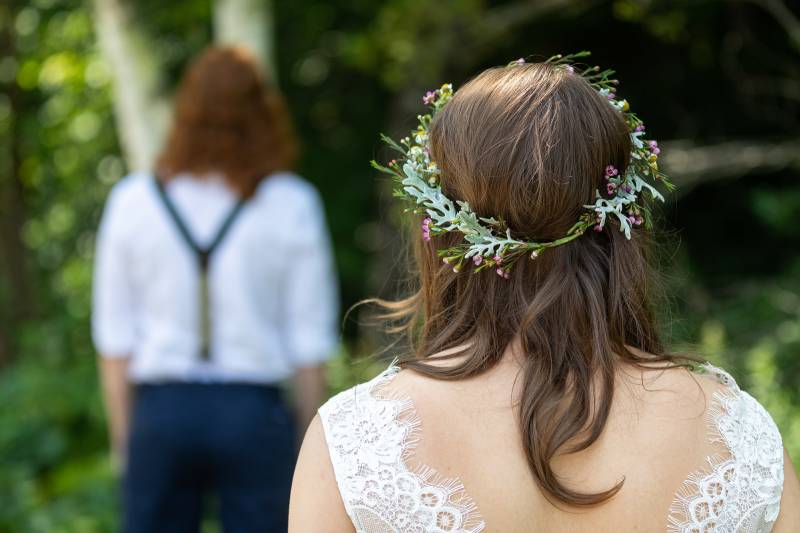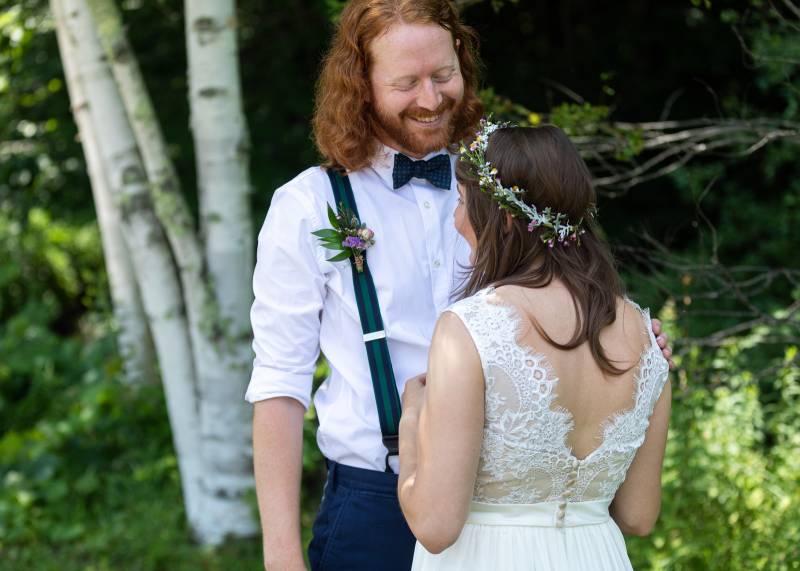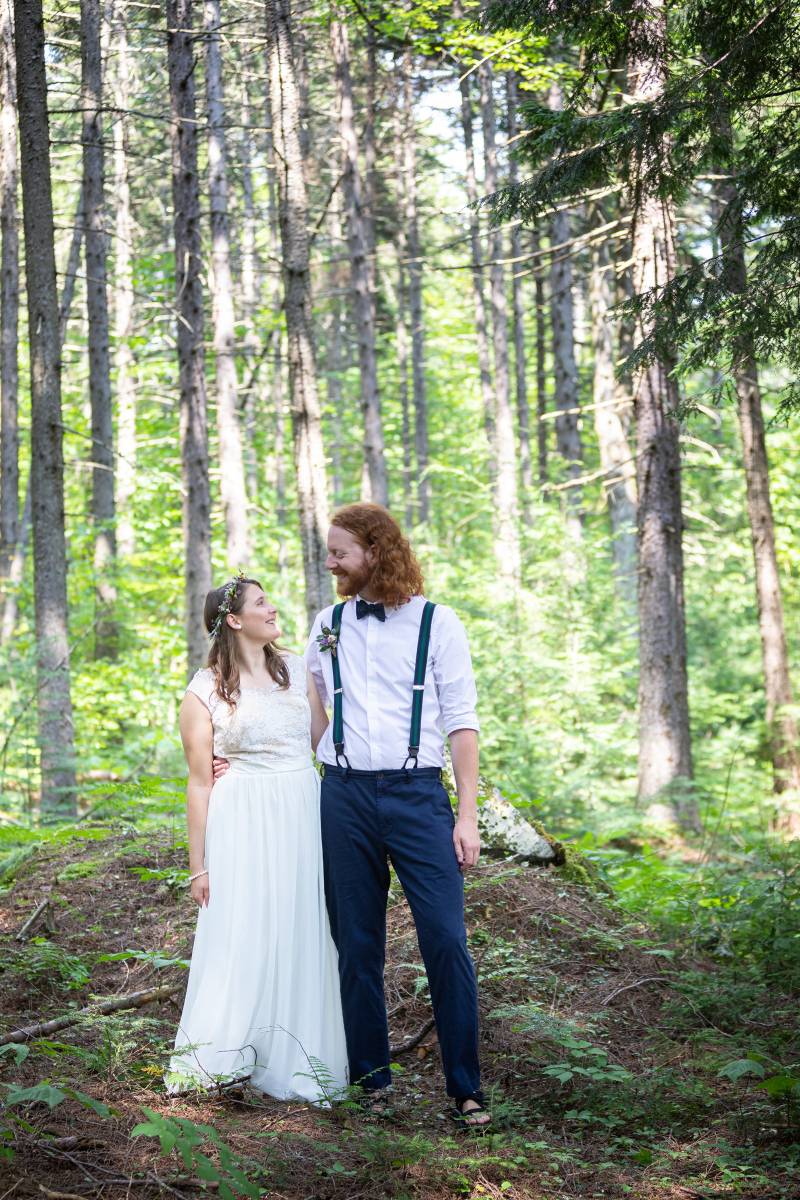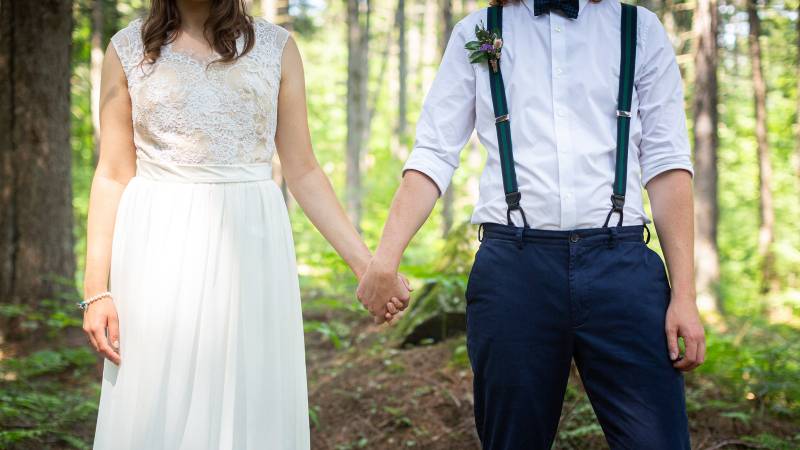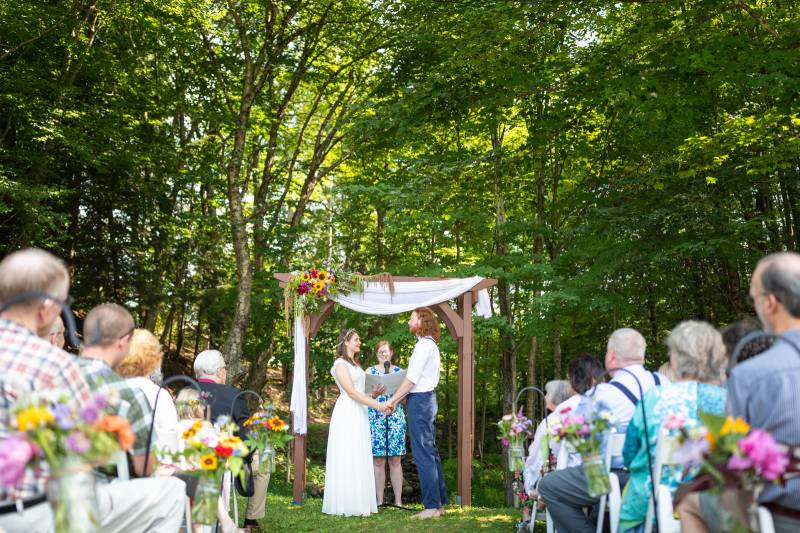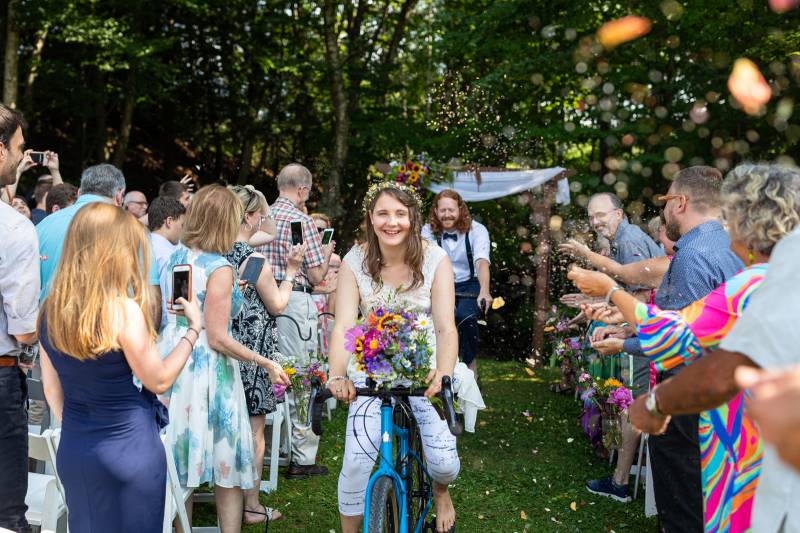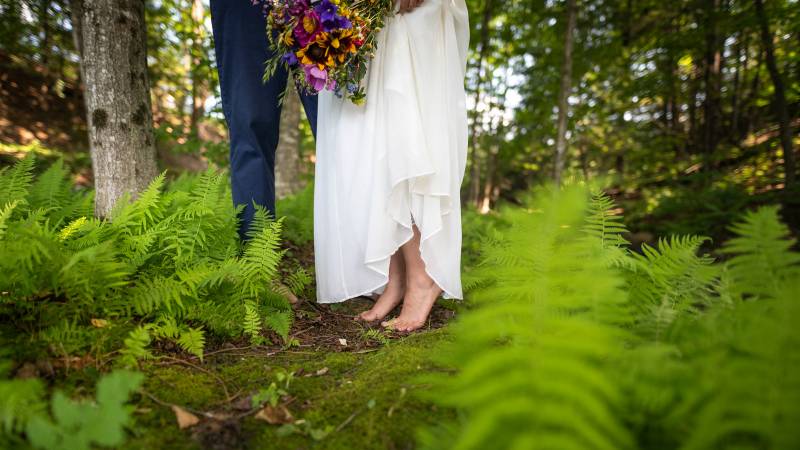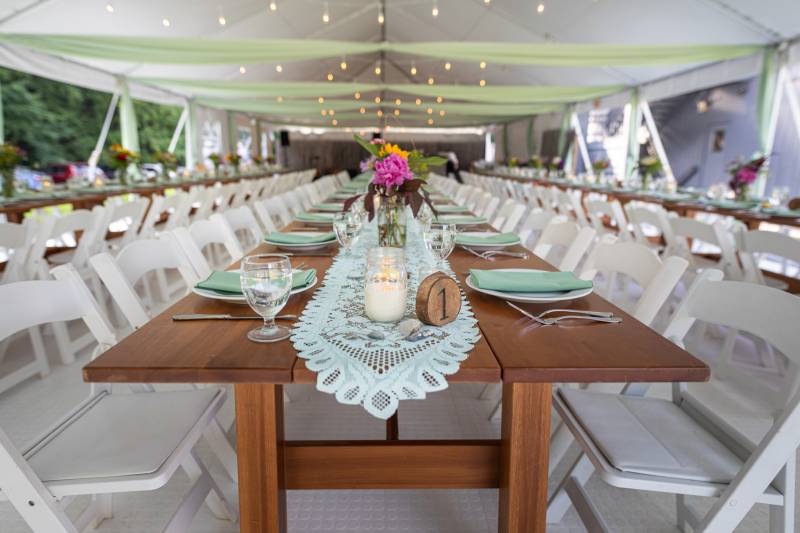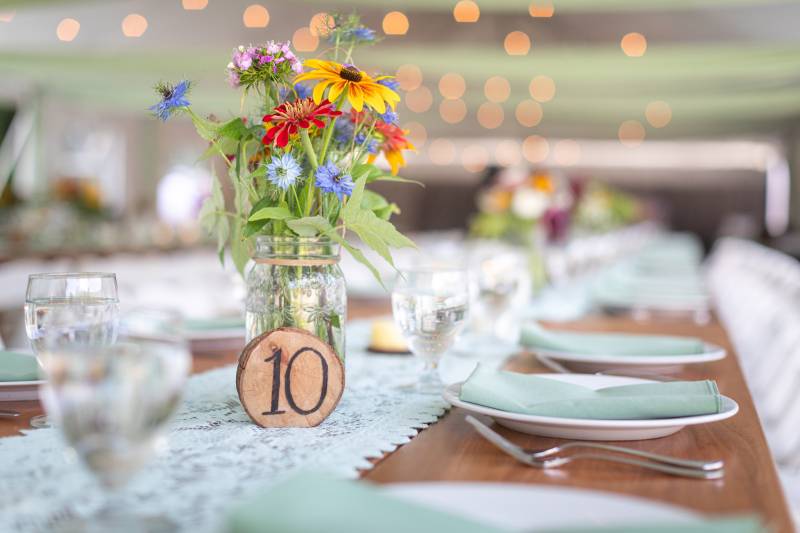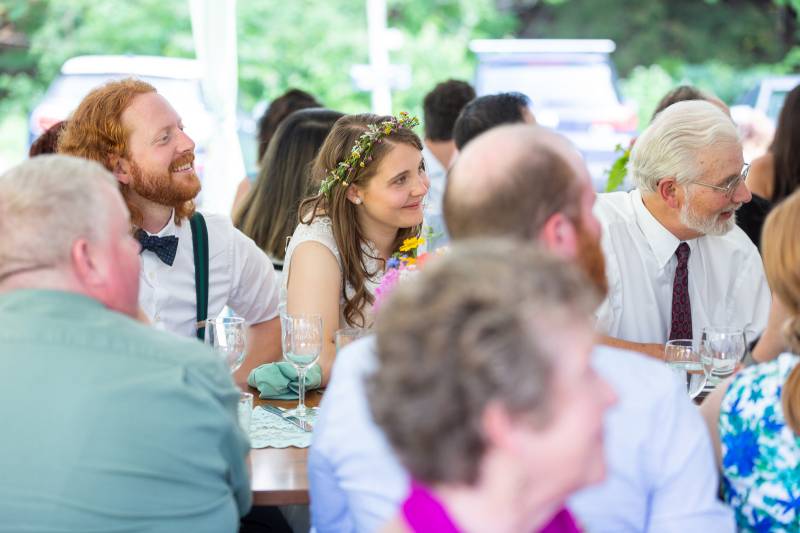 Congratulations, Emily & Ben!