Lucy and Derrick's wedding is the perfect marriage of class and Vermont charm. The couple tied the knot at Reading Farms Estate during a brilliant fall day, and celebrated with unique details such as a horse-drawn carriage ride after the ceremony and a late-night firework display.
The couple took advantage of the Estate's sprawling grounds. "We loved that we could choose locations around Reading Farms Estate for each part of the event," says Lucy. To bring their vision to life, the couple "sought to pair the elegance of this location with spectacular vendors." One of those important vendors? The bride herself! Lucy owns Lucifly Cakes, and created their floral-studded wedding cake.
See the couple's full gallery below.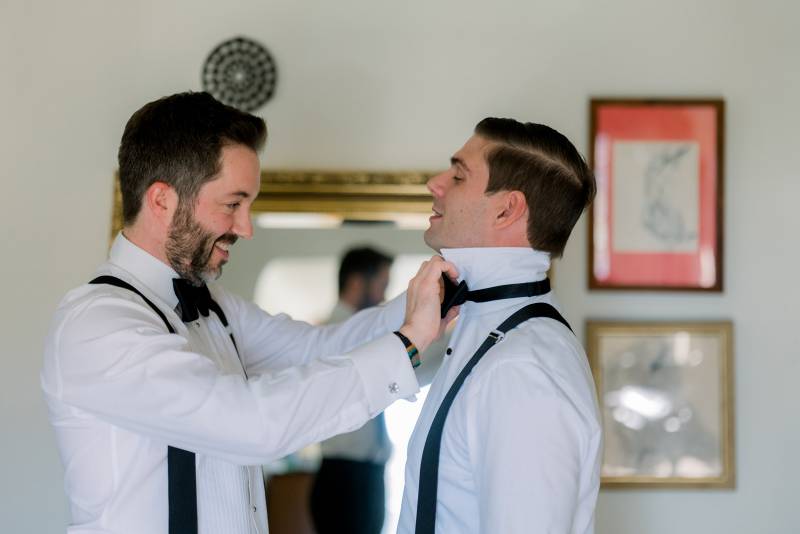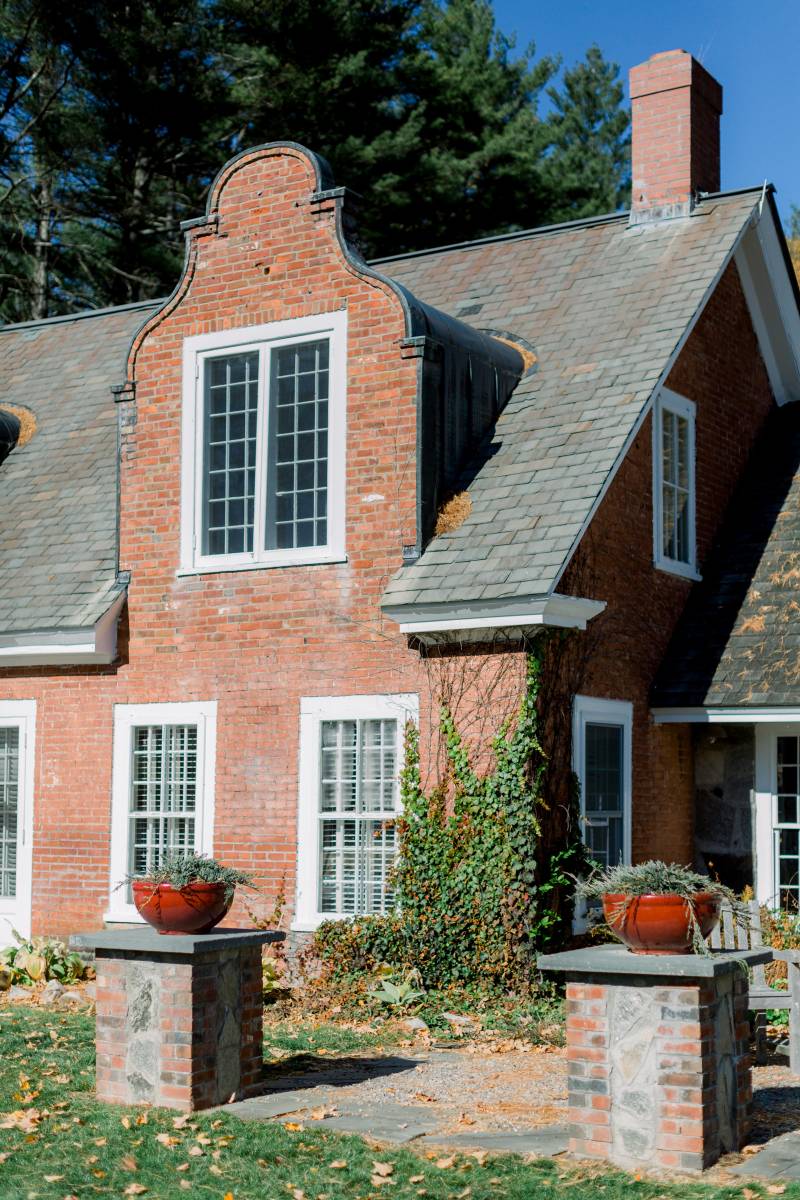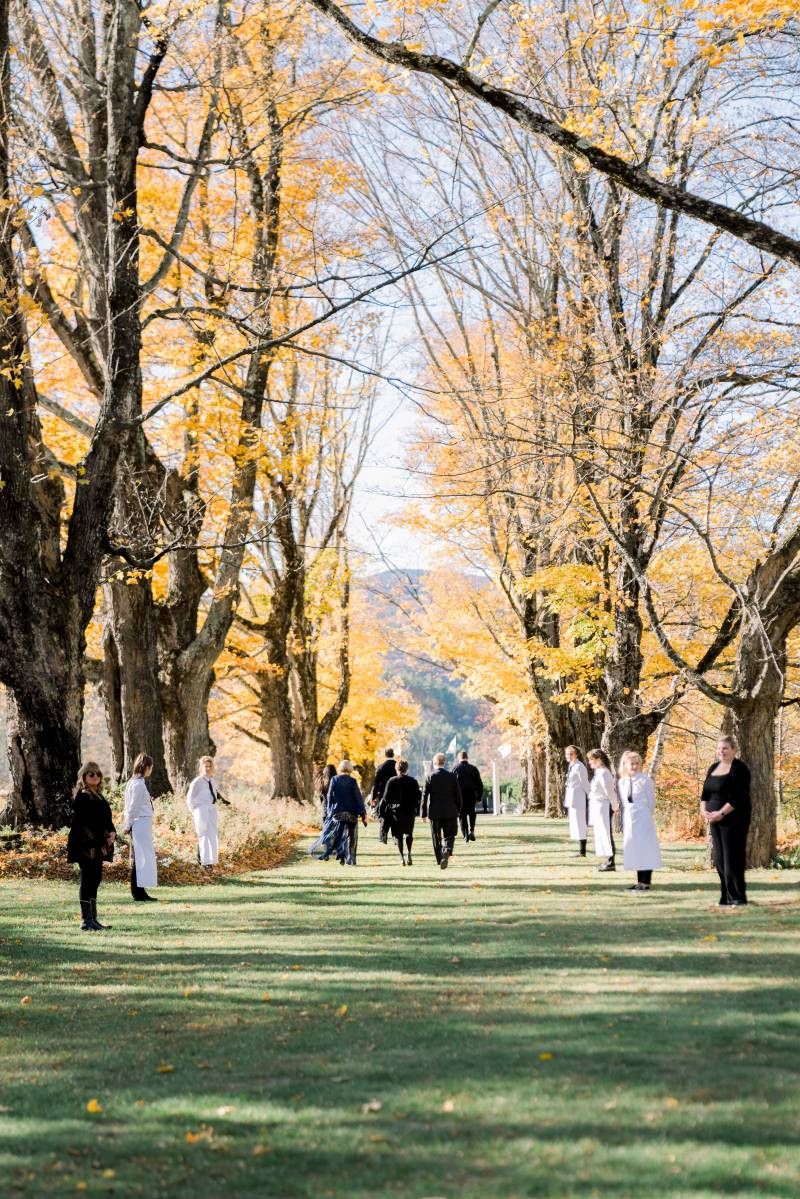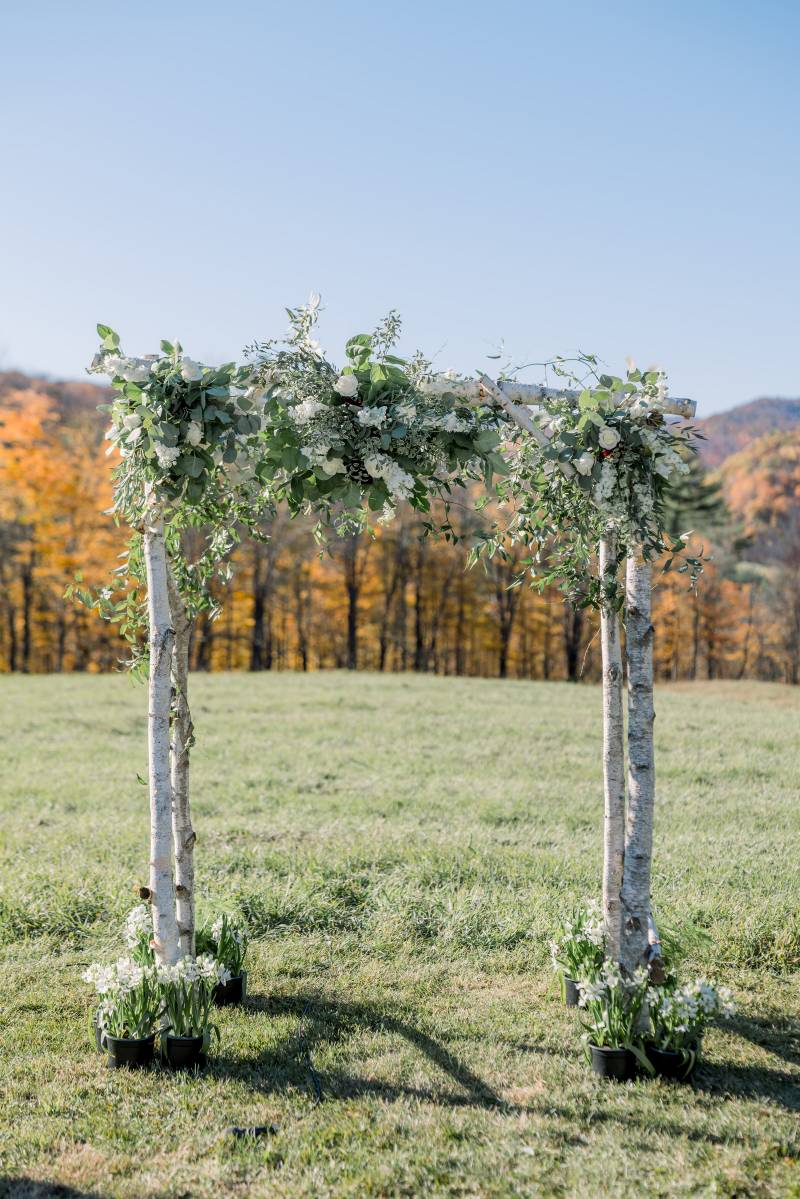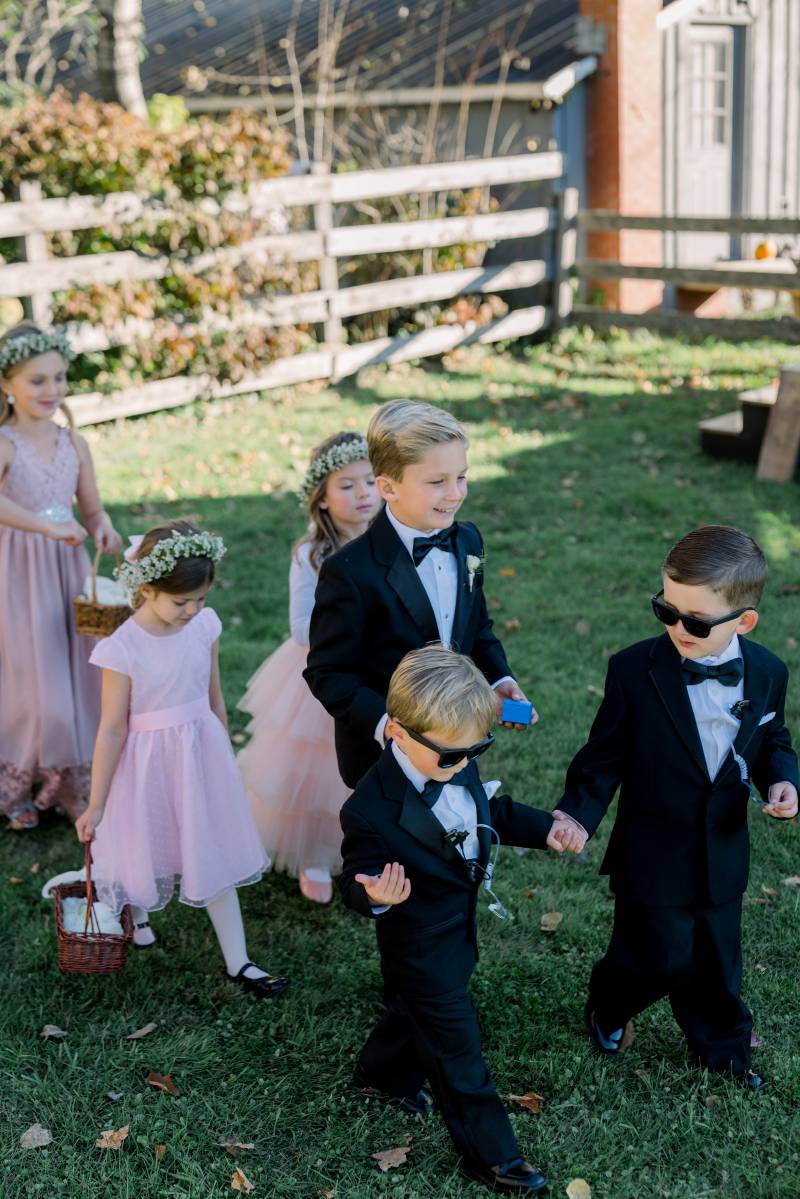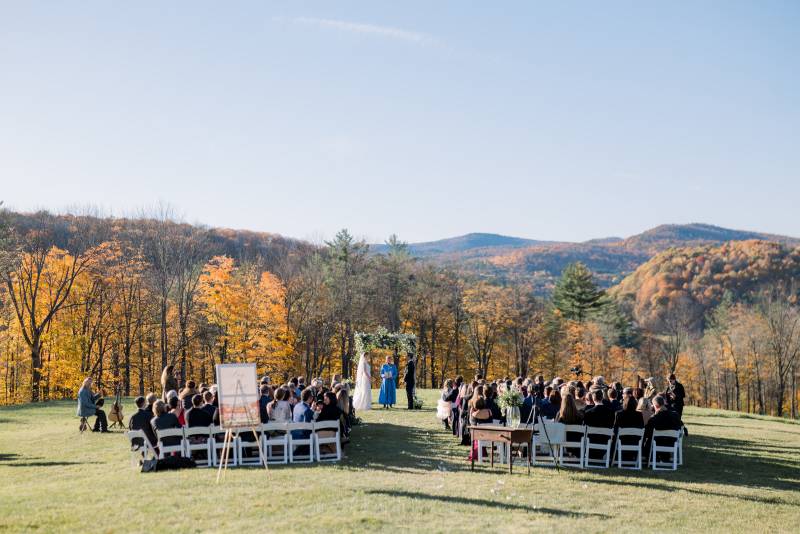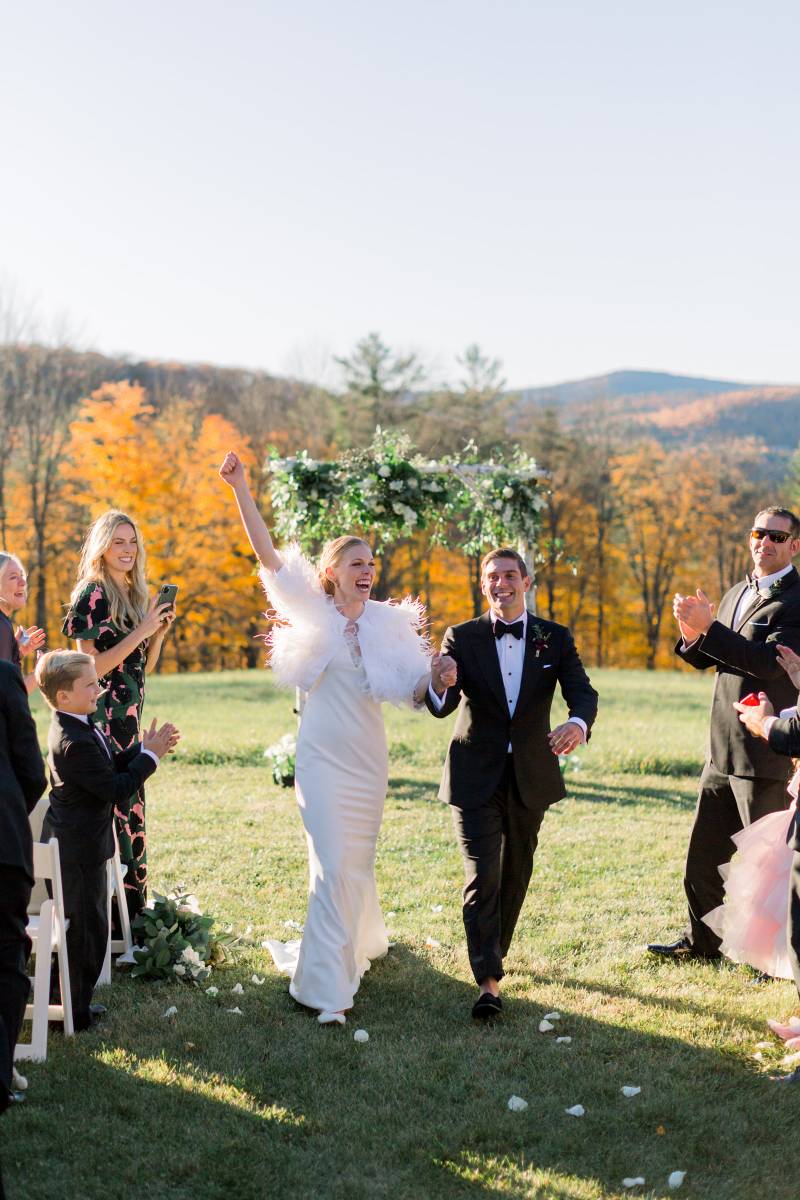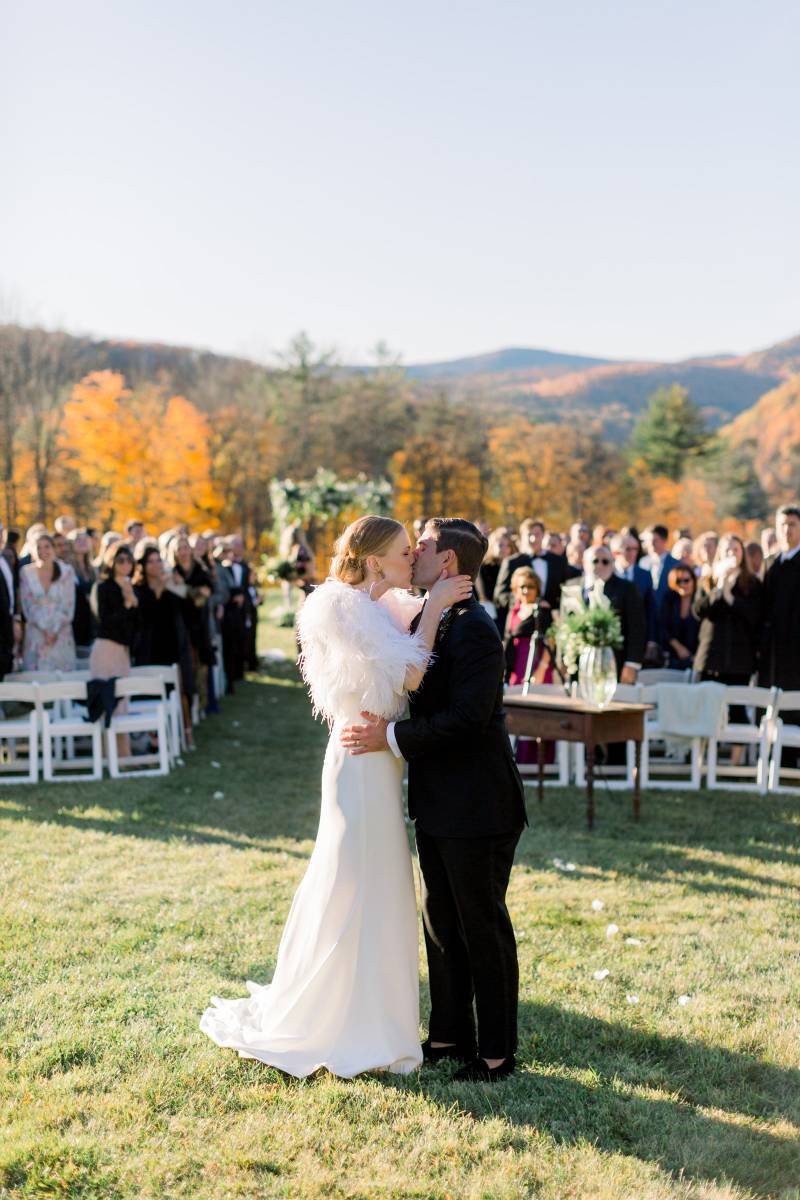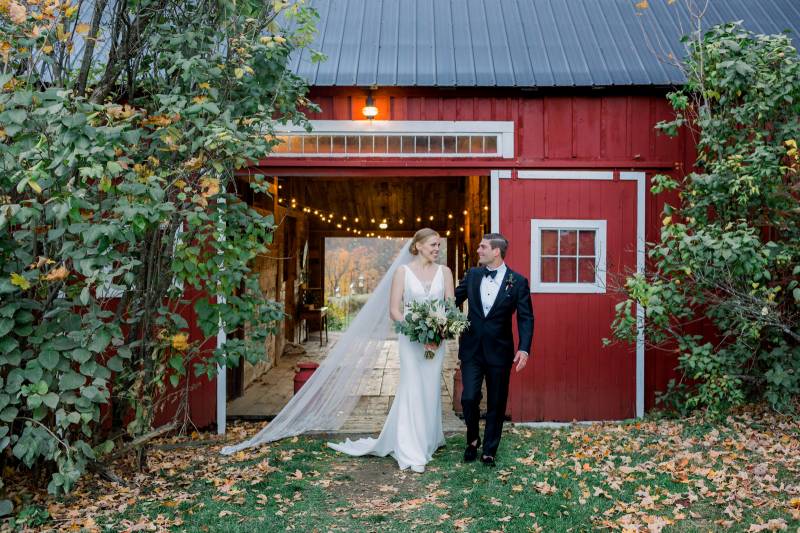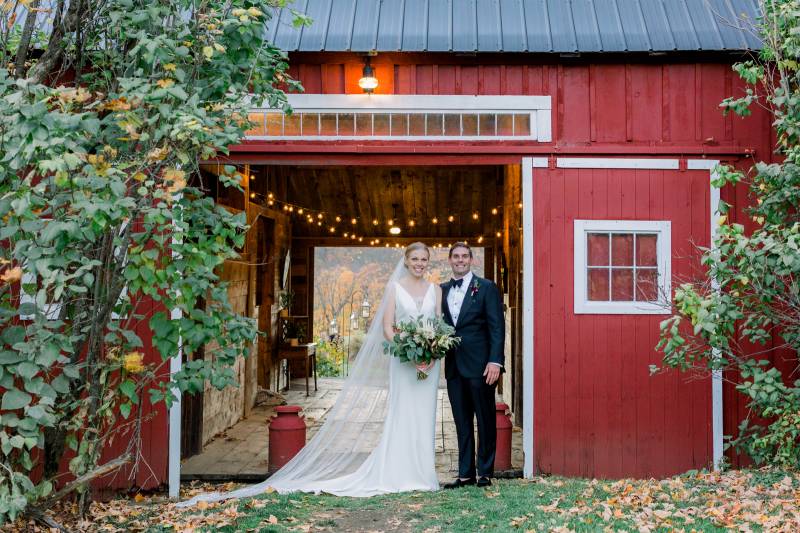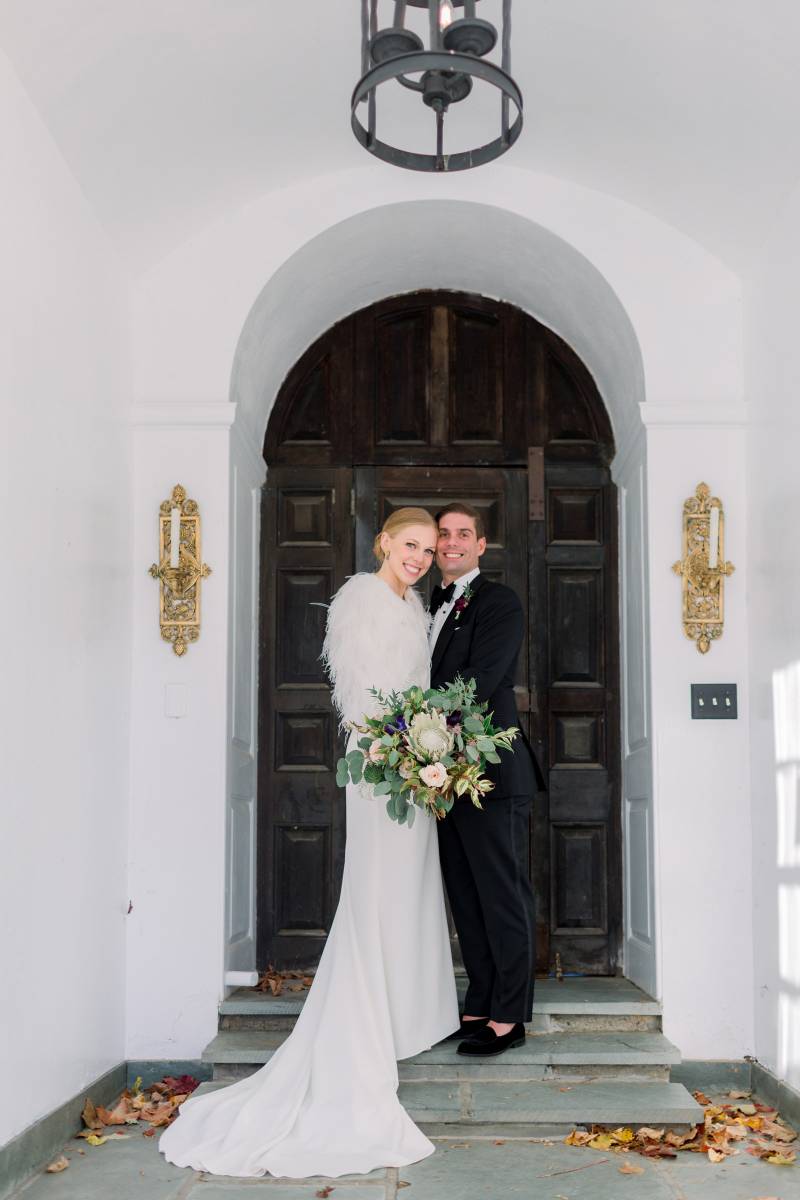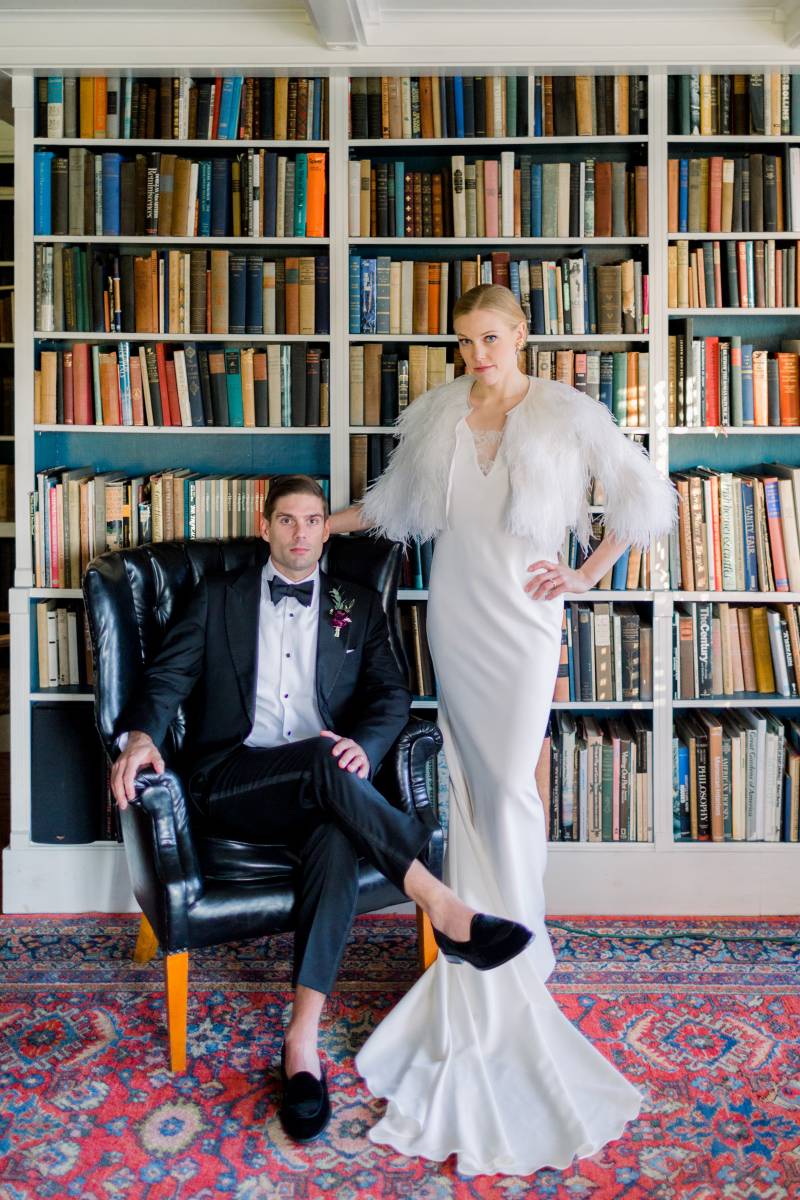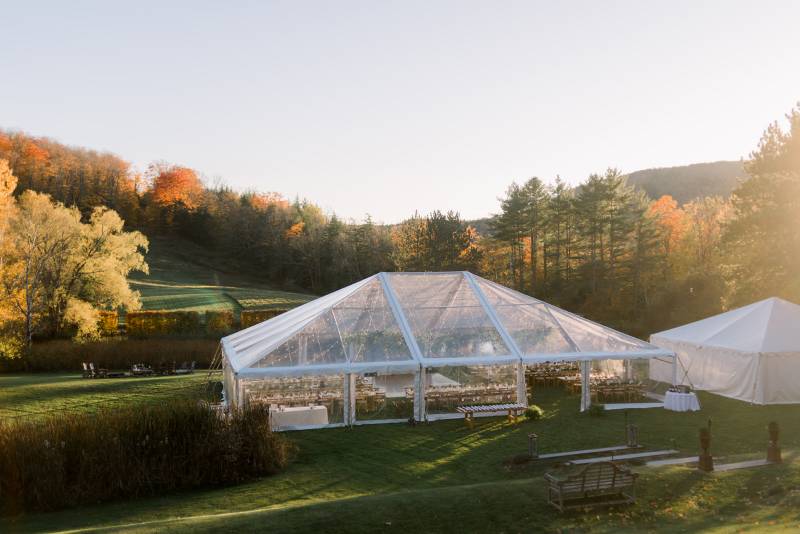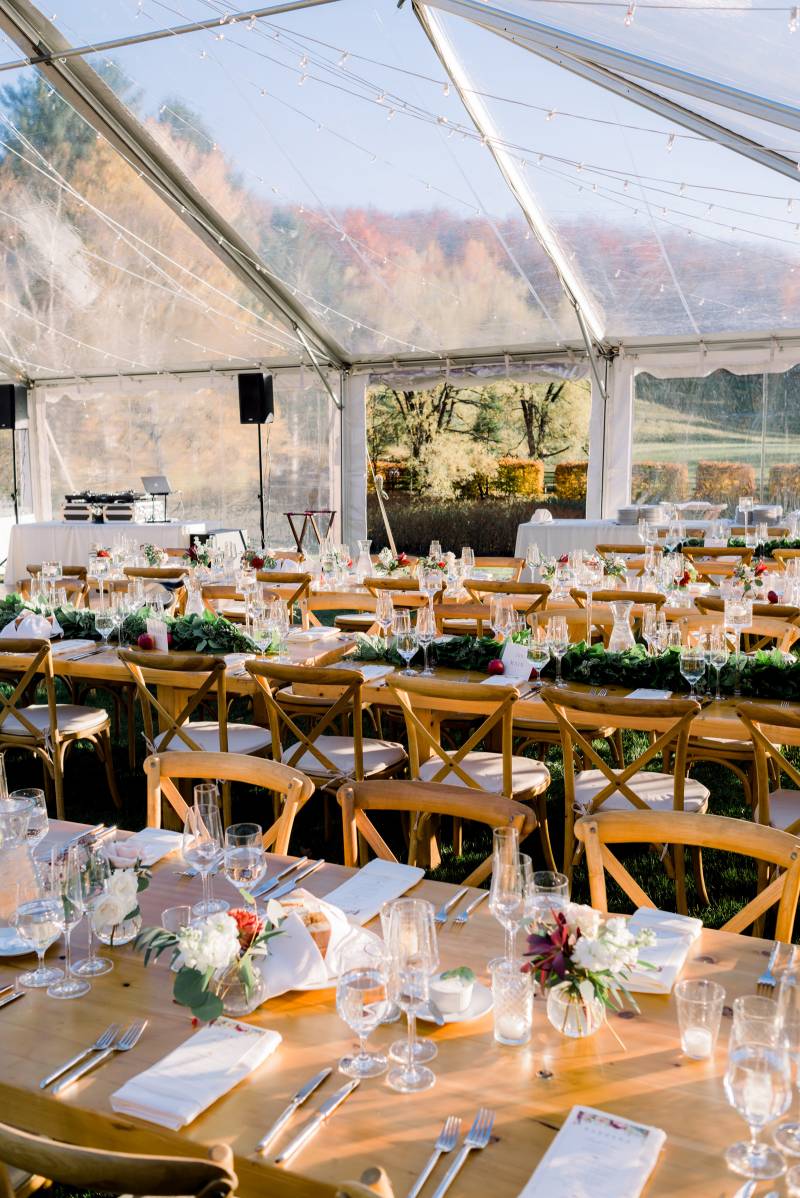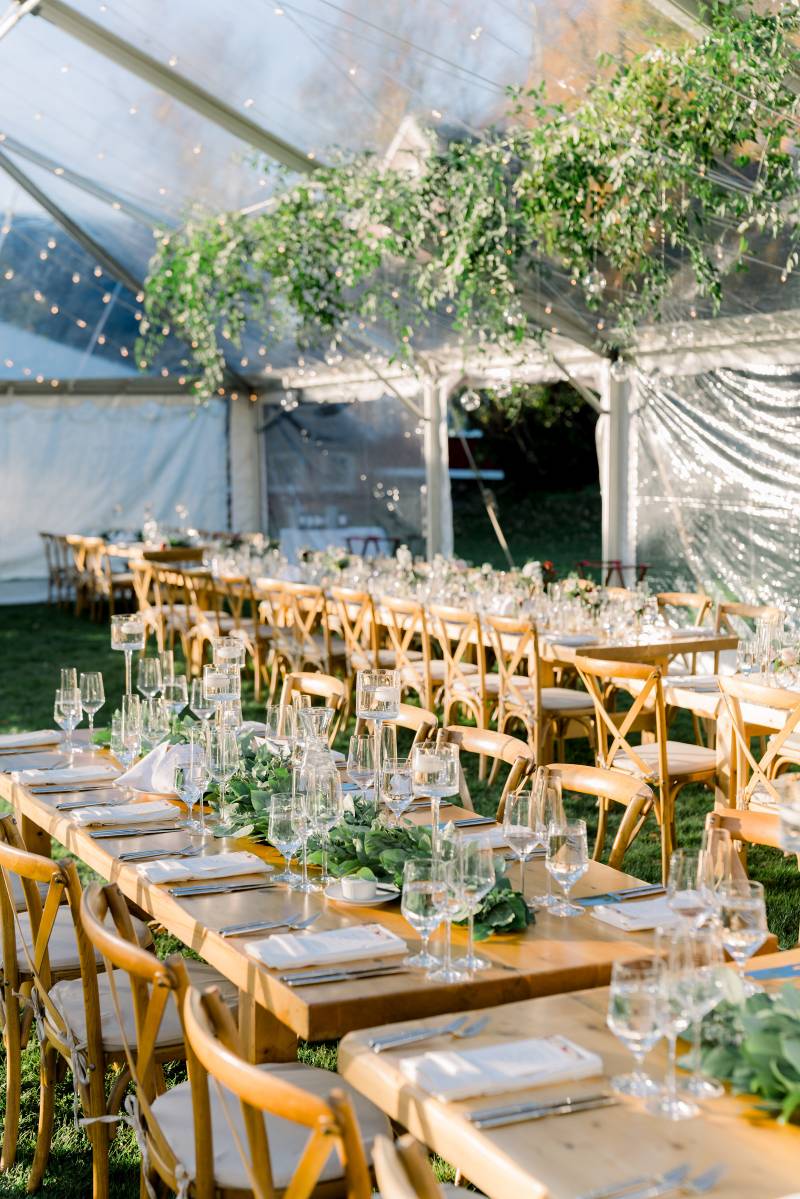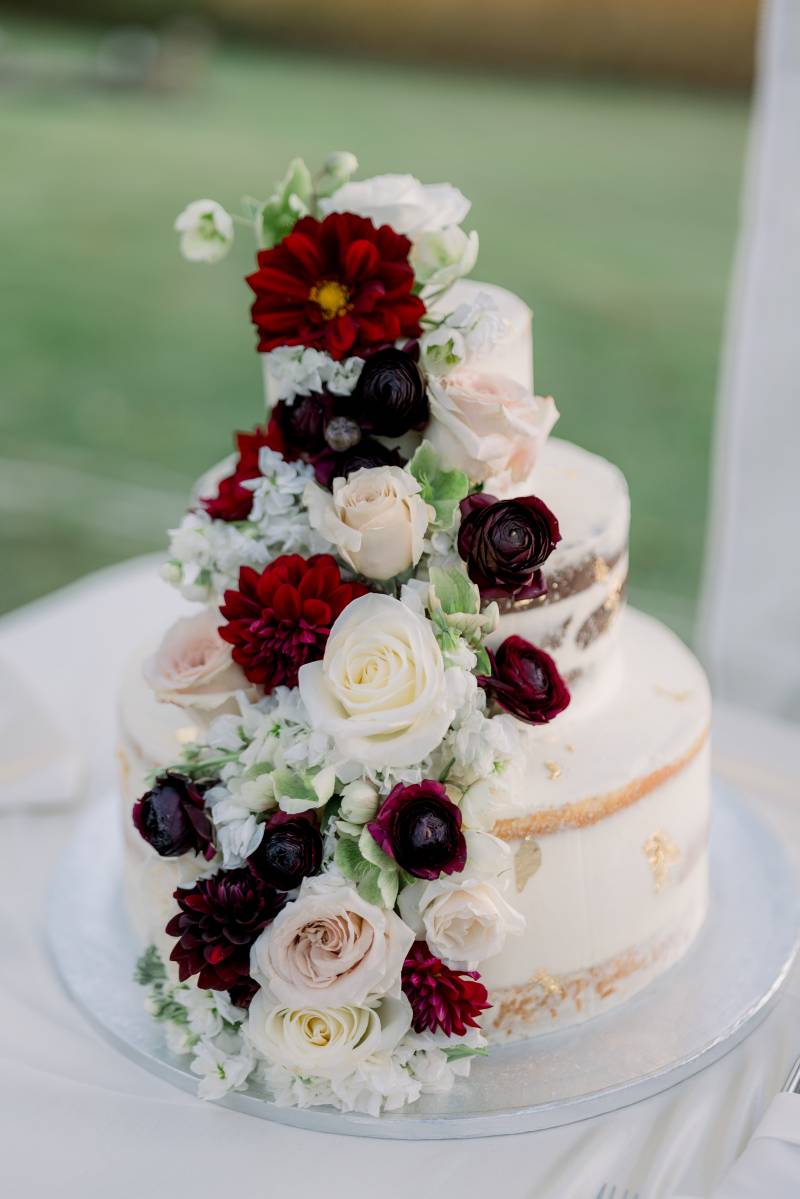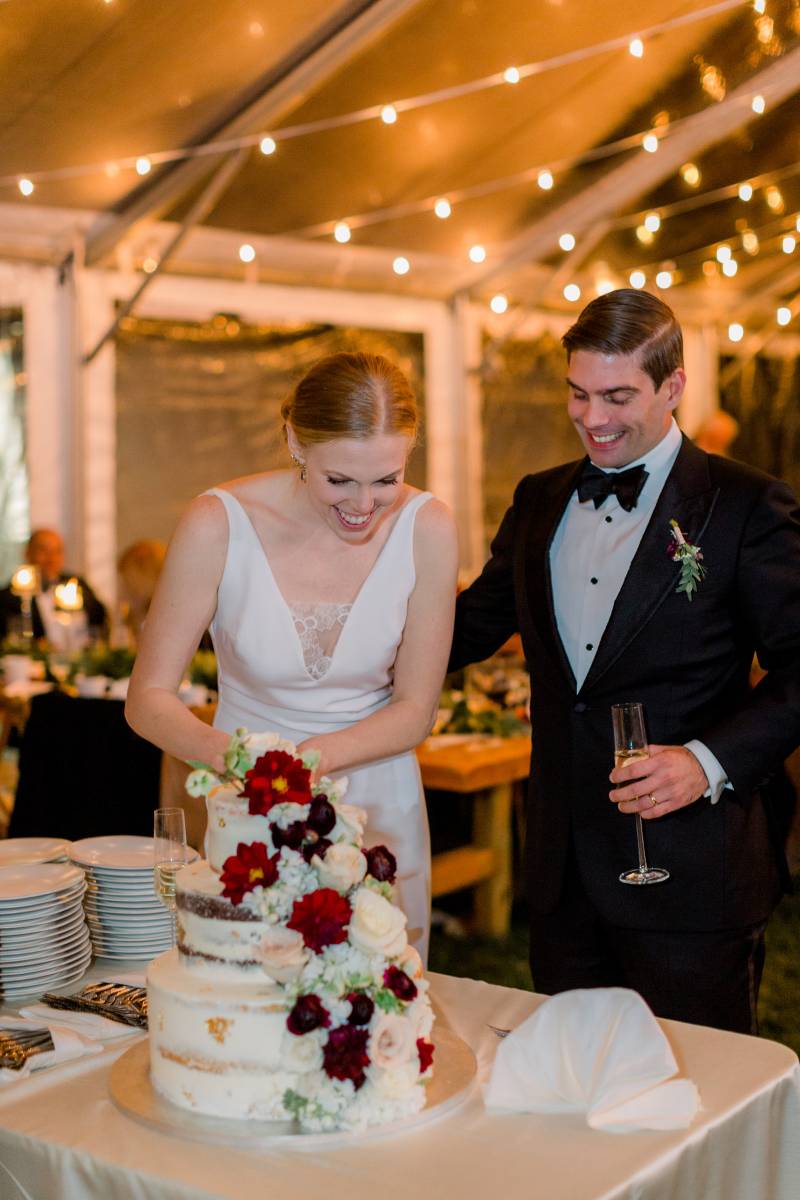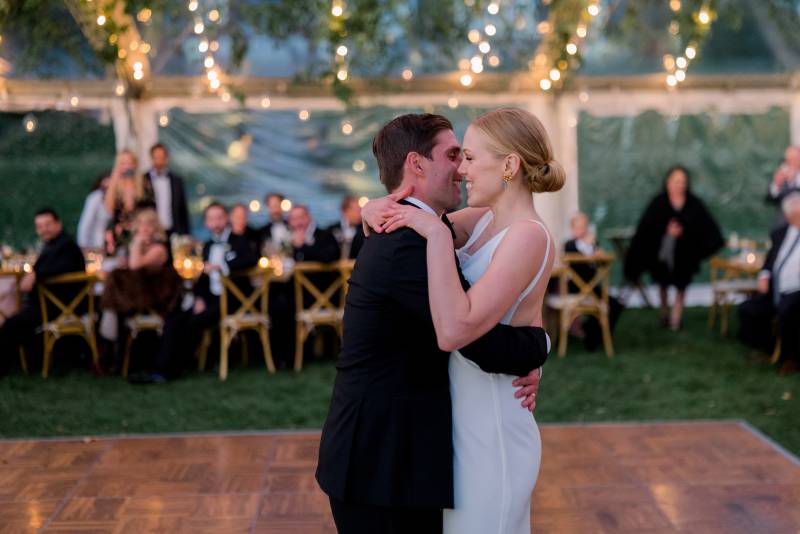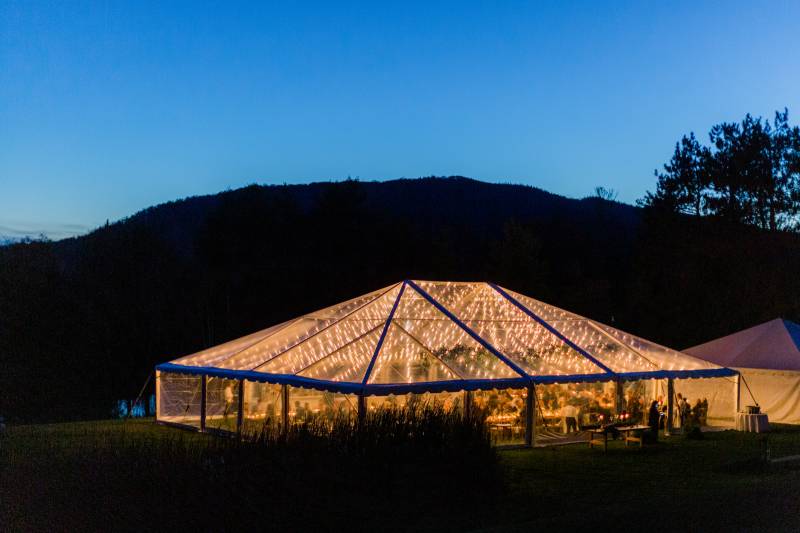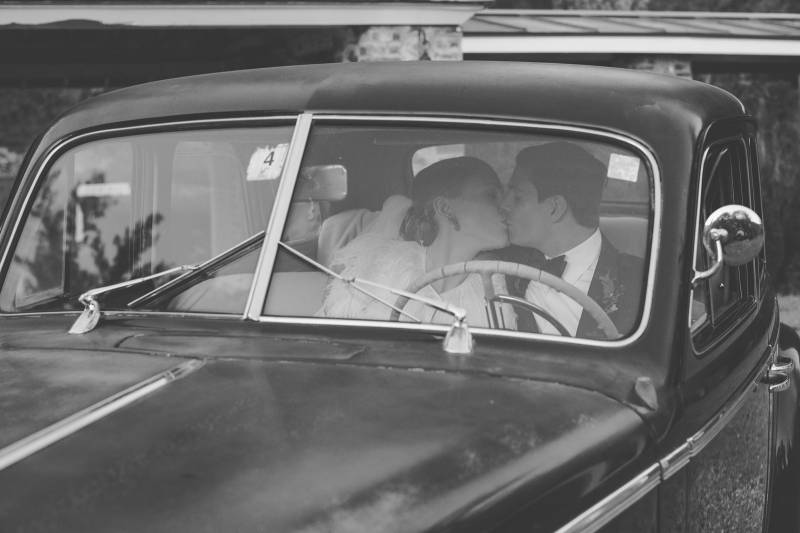 Congratulations, Lucy and Derrick!