Wedding decor is as unique as each couple's love story and interests, and it sets the stage for the celebration. Here are a few of the most unique and beautiful design moments from 2020.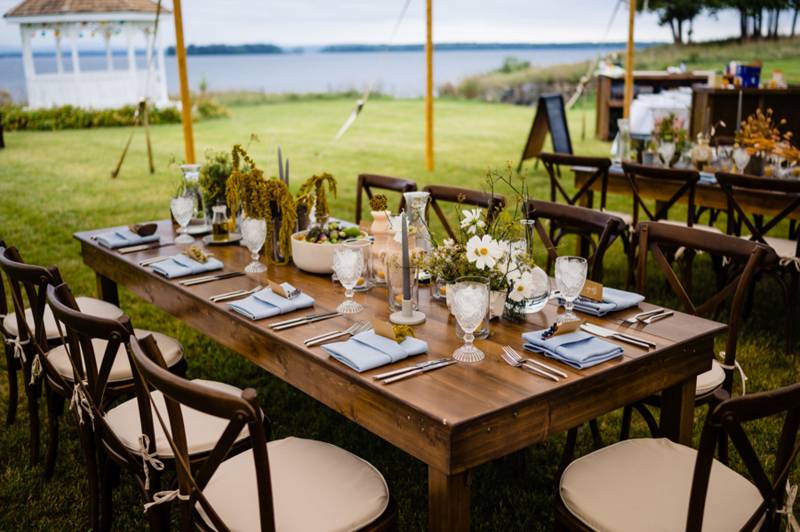 This tablescape celebrates the natural beauty of Vermont. Small blooms pop against the light blue napkins and add a special, personal touch on each seat. The elegant glassware provides a great, delicate contrast to the stately wood tables.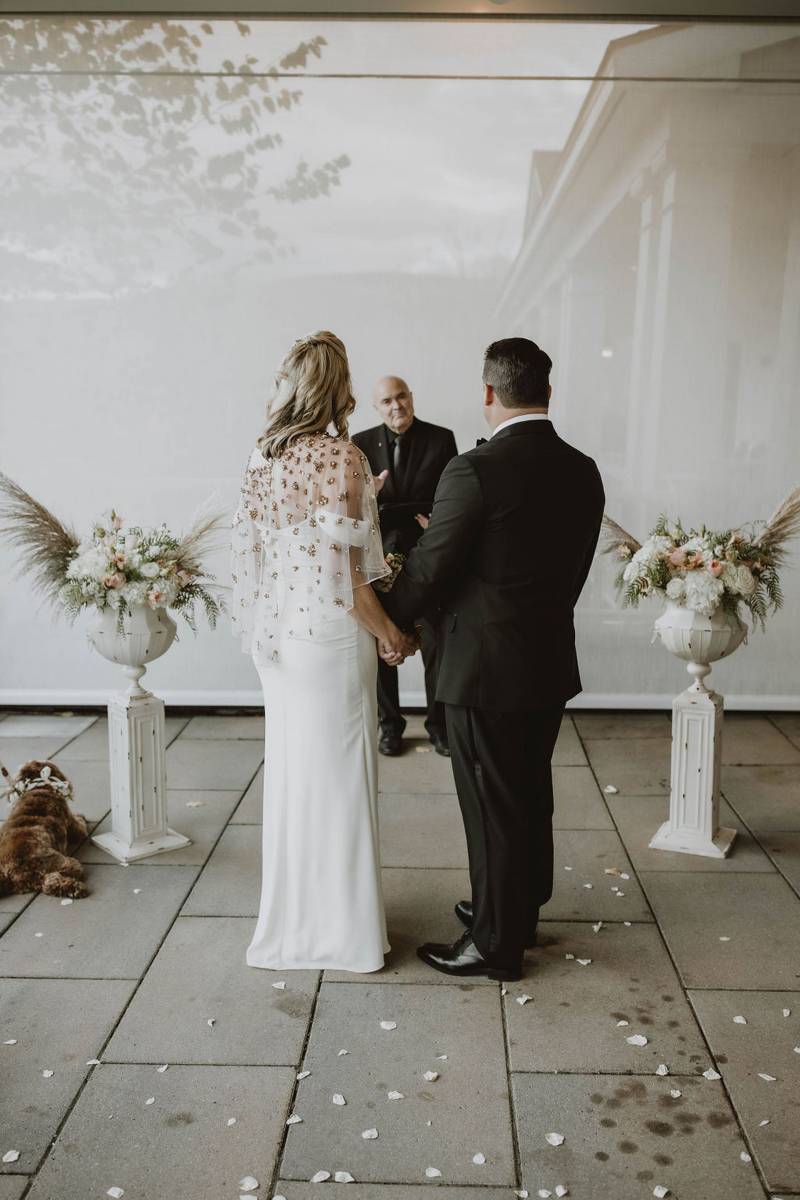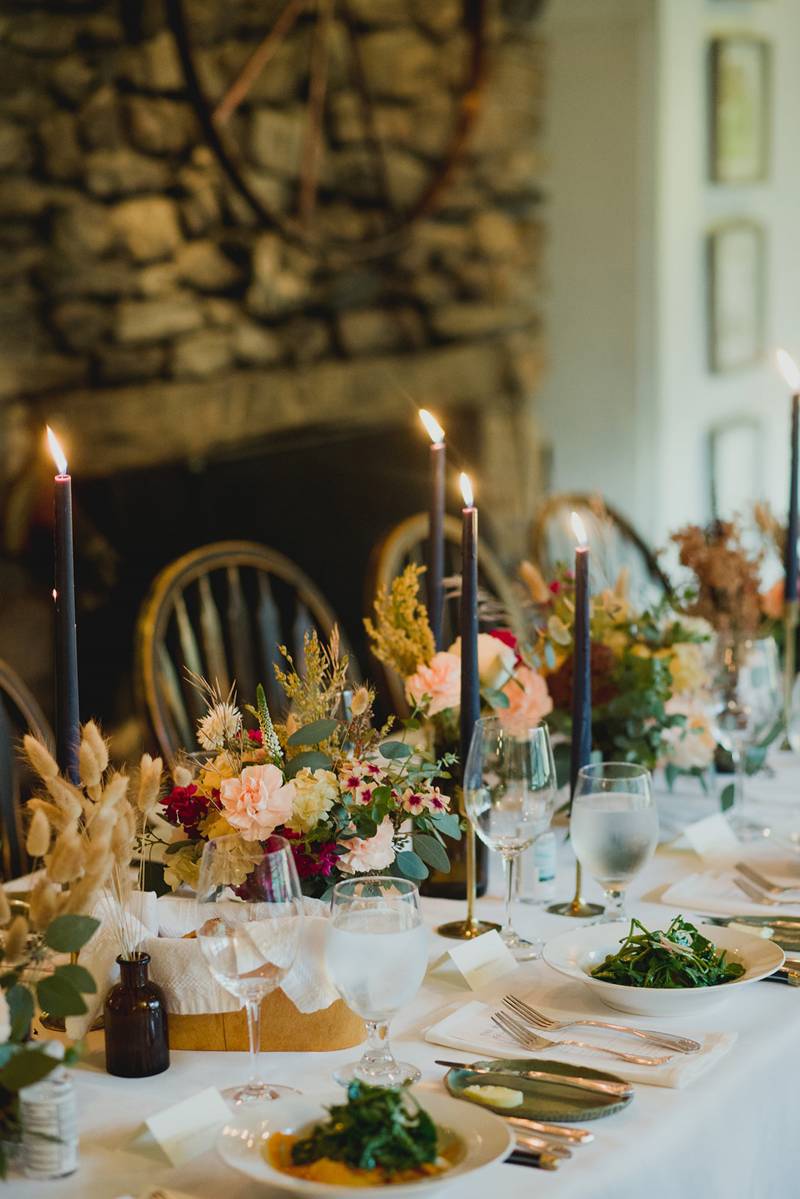 Flickering candlelight down a banquet table adorned with fall flowers creates a festive, cozy atmosphere for a small wedding celebration.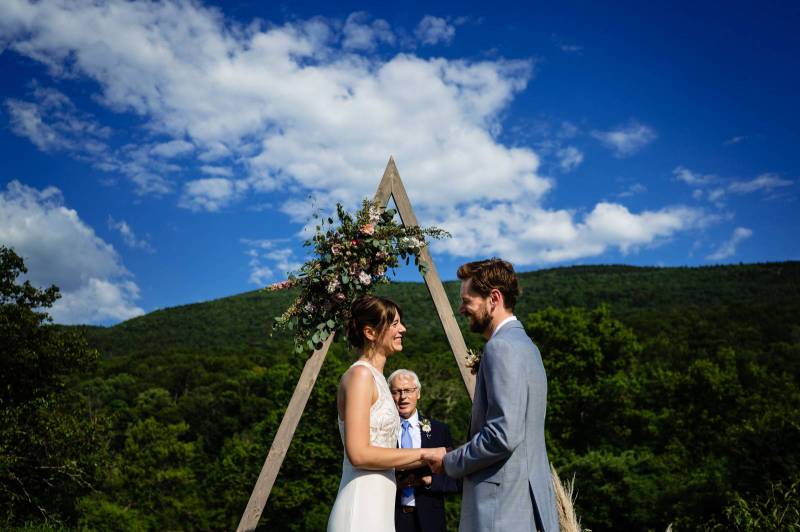 This tented wedding is the definition of casual elegance. Small tables were set up around the sail tent to maintain social distance, but the beautiful, natural table decor makes it feel more intimate.
(Read the blog post)
A canopy of lights twinkles above, carrying this intimate celebration long into the night. Simple and elegant floral arrangements in white and green complement the natural beauty of the area. The tables are named after rooms from the board game Clue, and the guests played a live murder mystery game during dinner!
Reading Farms Estate | Paige Hiller Photography | Ellen Snyder Floral Design
This private beachfront residence is transformed into a boho wedding venue reminiscent of a tropical oasis. A ceremony space is crafted with lanterns, bright florals and beach grasses. Oriental rugs and twinkle lights create a dance floor in the sand. Overall, it nails the tropical boho beach party vibe.
This tented reception is beyond gorgeous. The chandeliers highlight the soft drapes of the tent and cast a warm glow on the lush, dramatic floral arrangements.