Taylor and Joseph's whimsical backyard wedding has a lot of beautiful details, including her cascading bridal bouquet and off-the-shoulder lace gown, and cakes made by the bride's grandma. But the surprise four-legged guests steal the show!
"As a child I had always wanted a goat of my own. I had mentioned this to my future husband multiple times," laughs Taylor. "He was adamant however that we would never have goats because he thought they were essentially useless, so I had pretty much accepted the fact that this dream would never come true."
On their wedding day, Taylor's grandfather, who is "always joking back and forth with Joey," said he had a surprise for the couple.
"Our DJ had our guests count down from ten, and my heart pounded as we heard everyone's 'awes' behind us. When we turned around I couldn't believe my eyes! At first I only saw one of the baby goats - and then I realized there were two! This time, my Grandpa got the last laugh. Now we are proud parents of our two little goat kids, Lila and Josie. We couldn't be happier, and Joey has even mentioned getting a few more in the future!"
See the big reveal and the couple's full gallery, captured by Juniper Studios, below.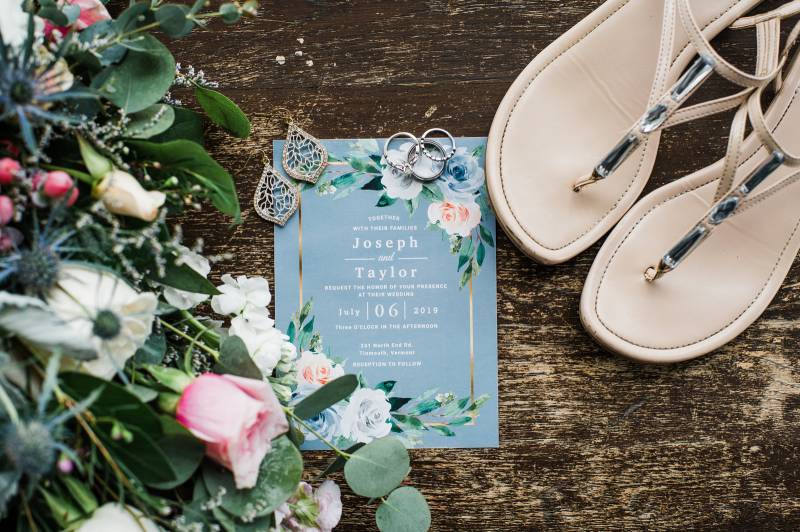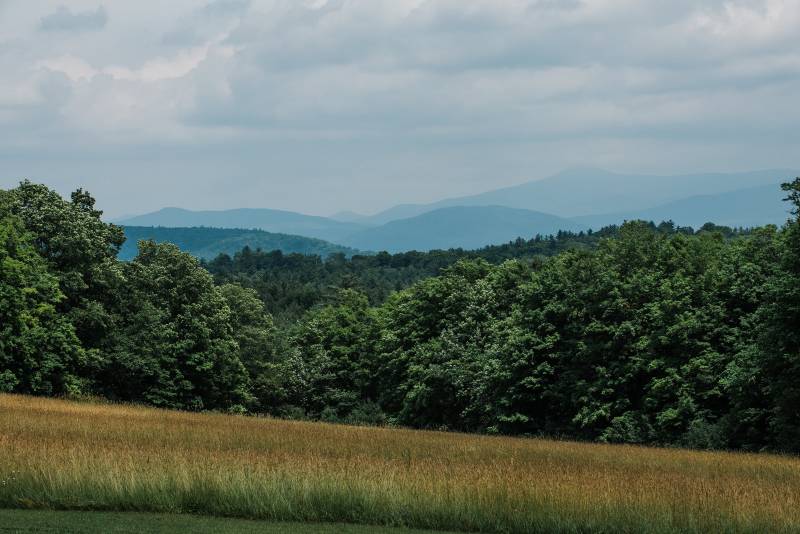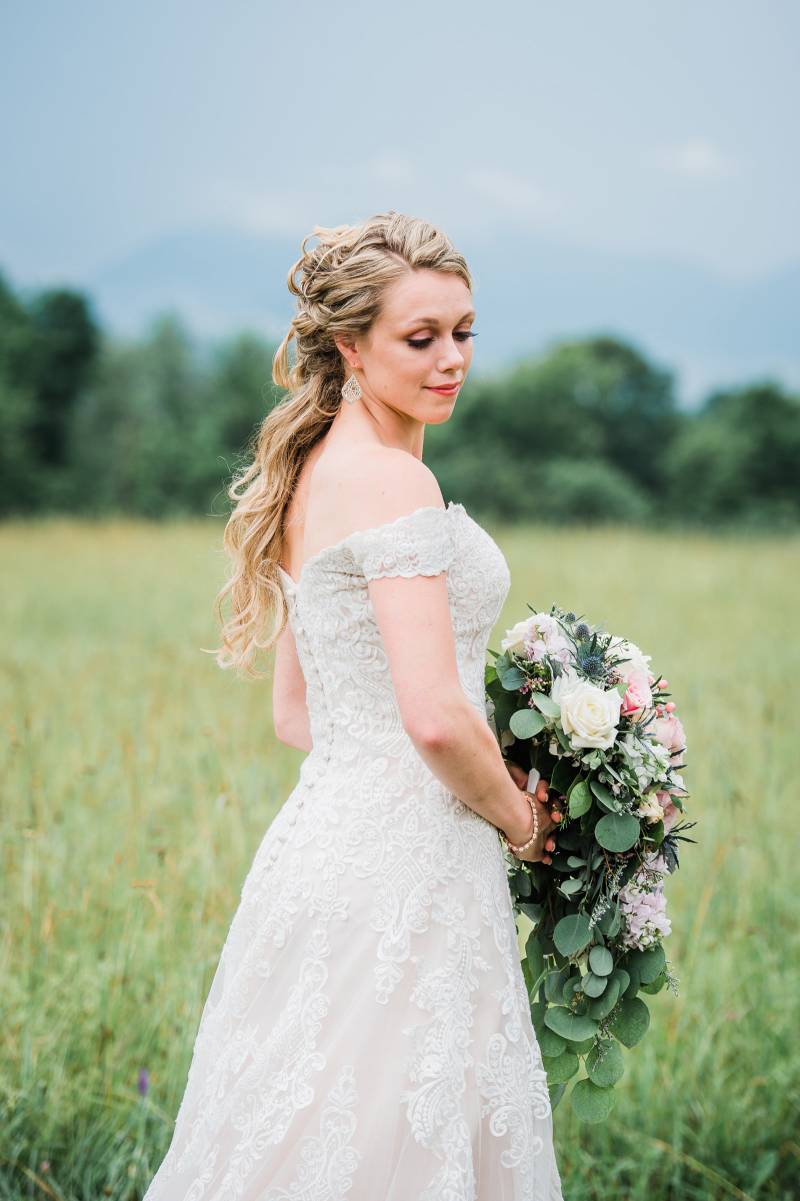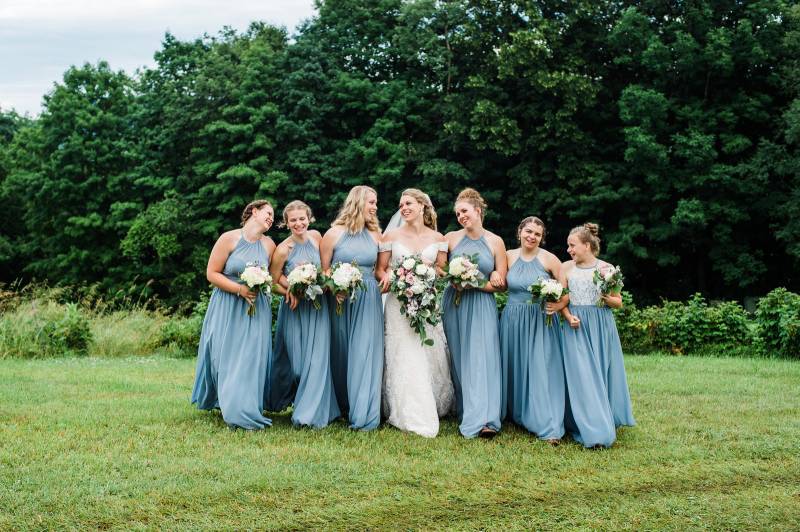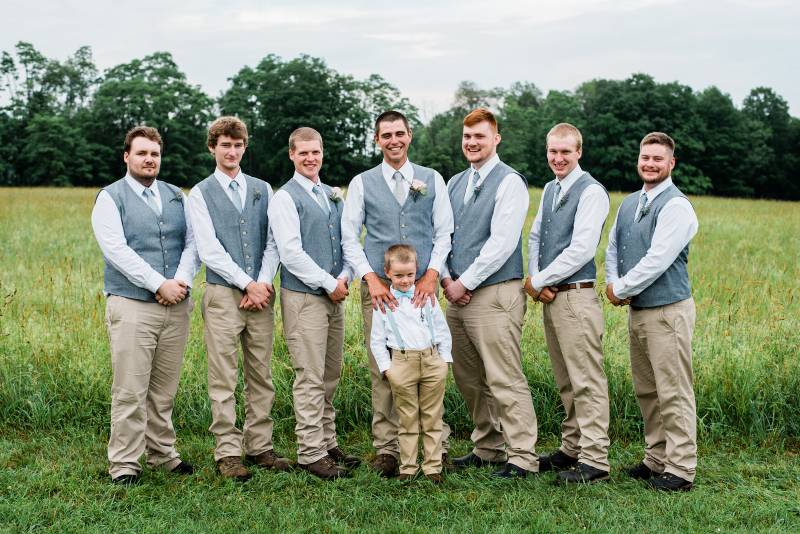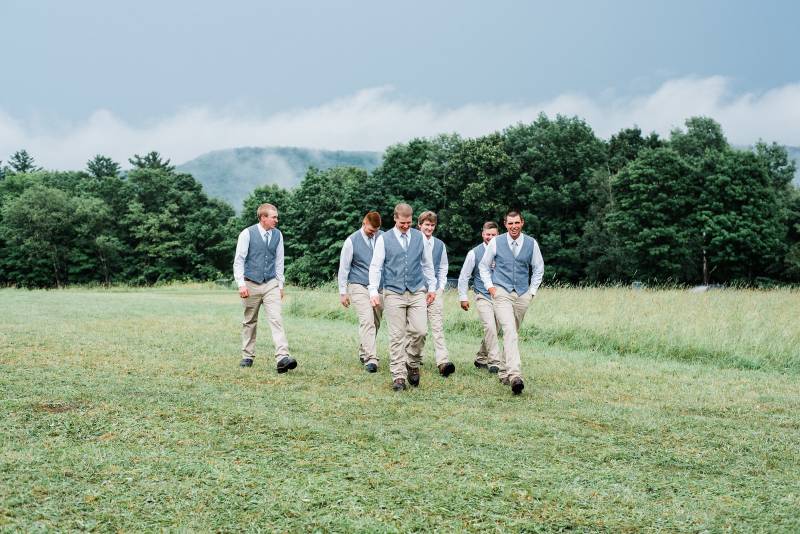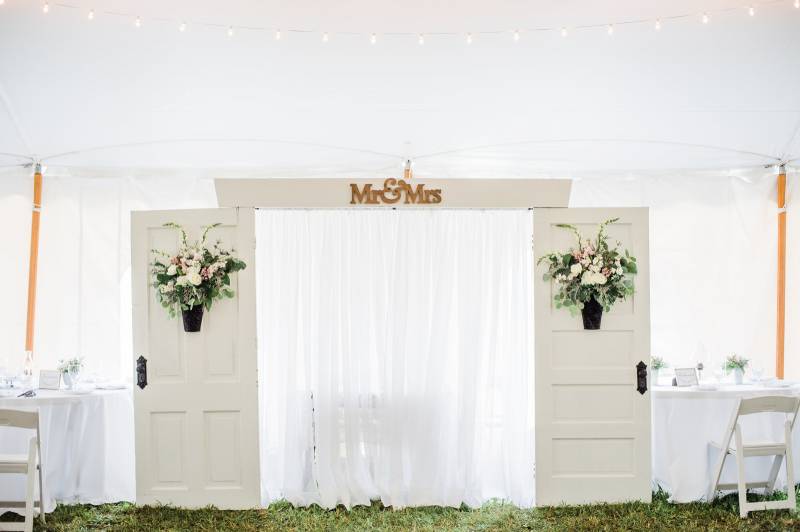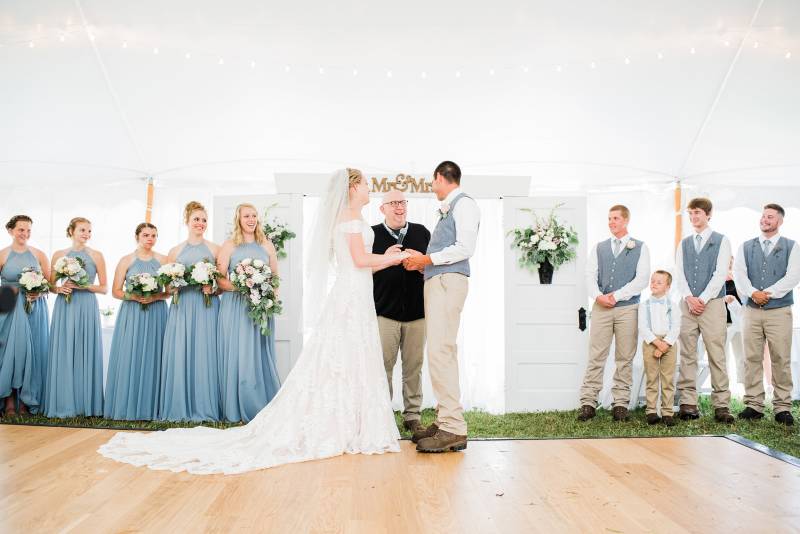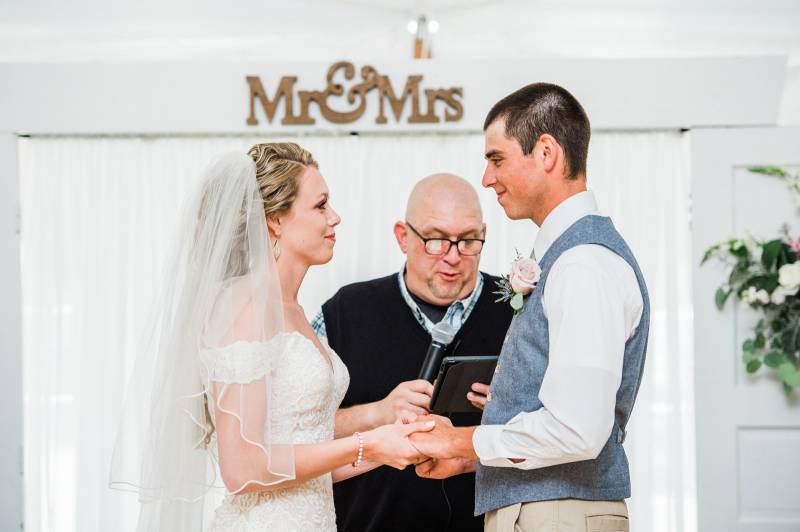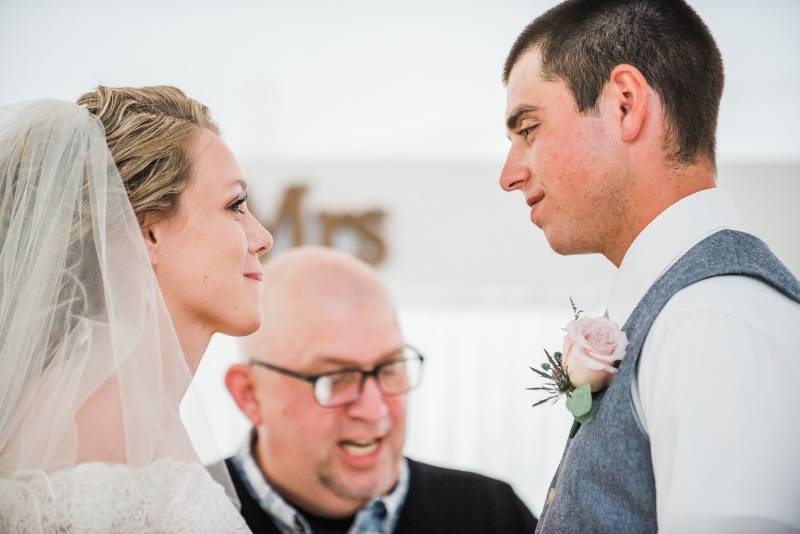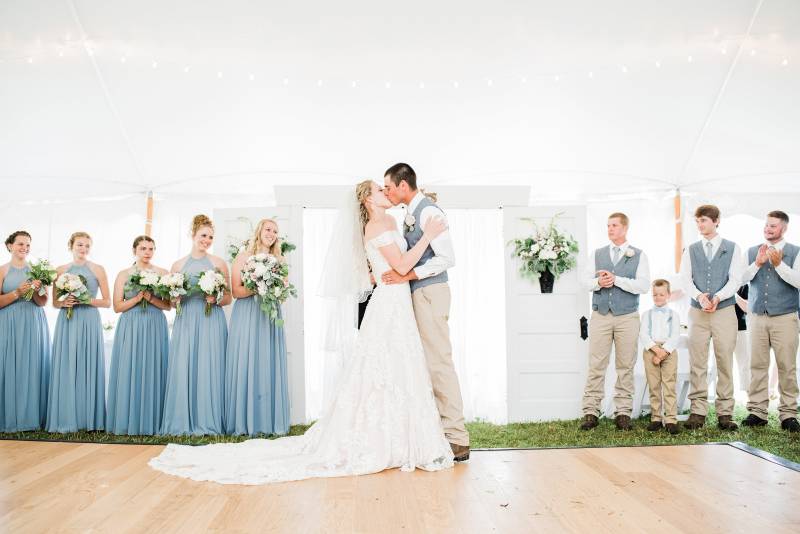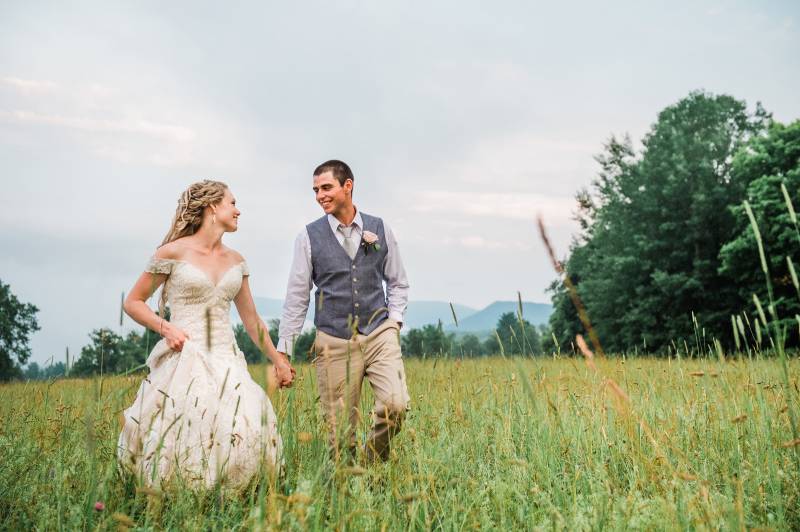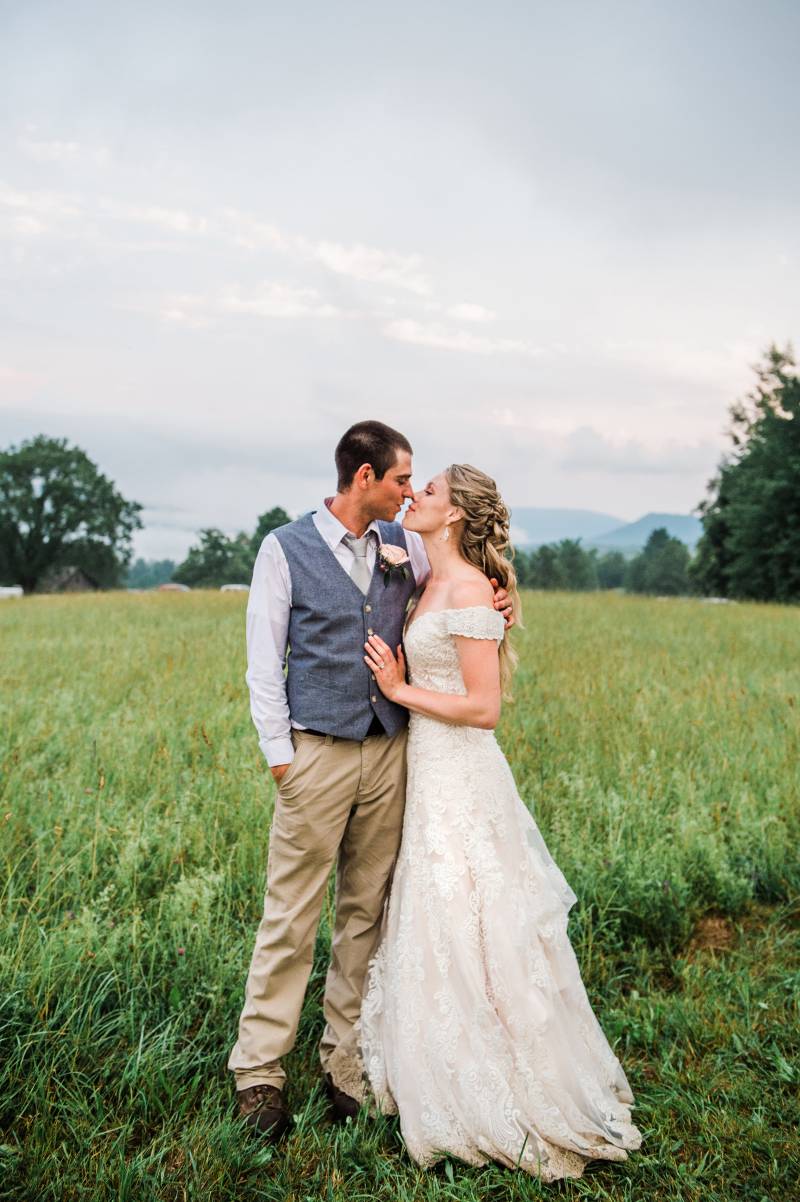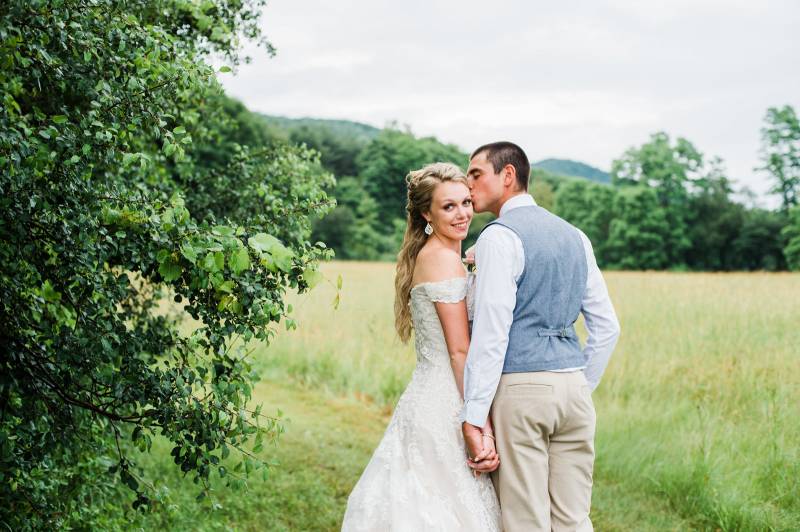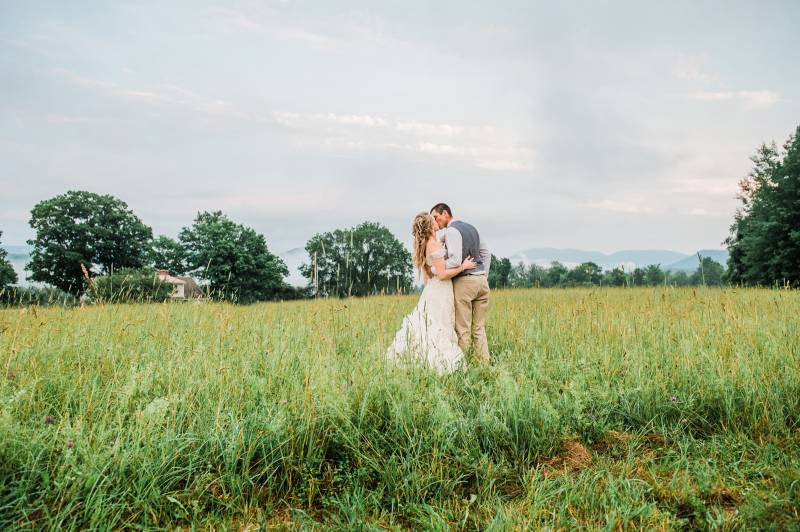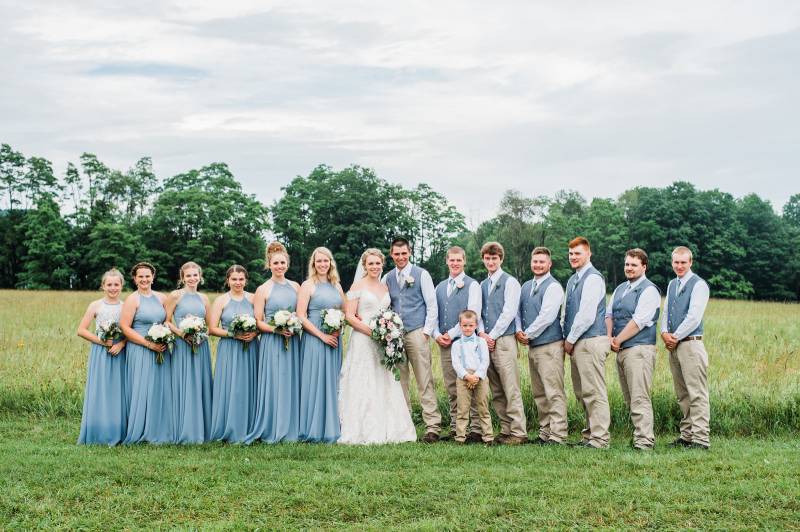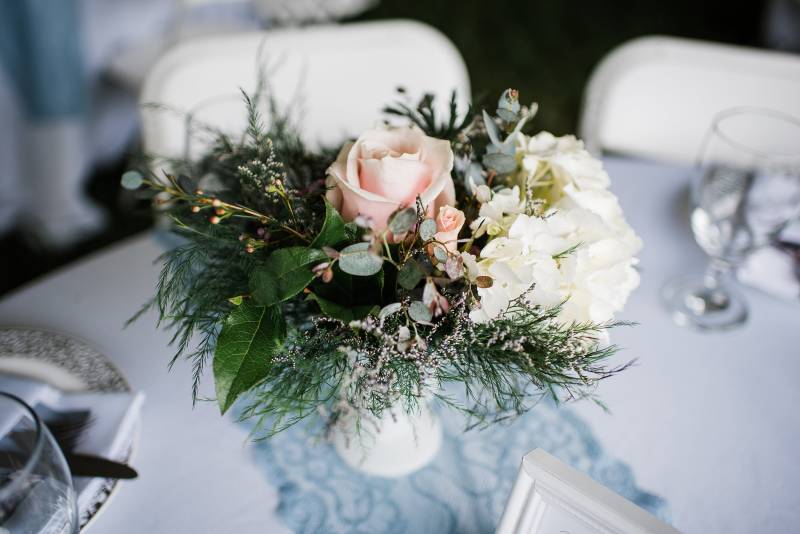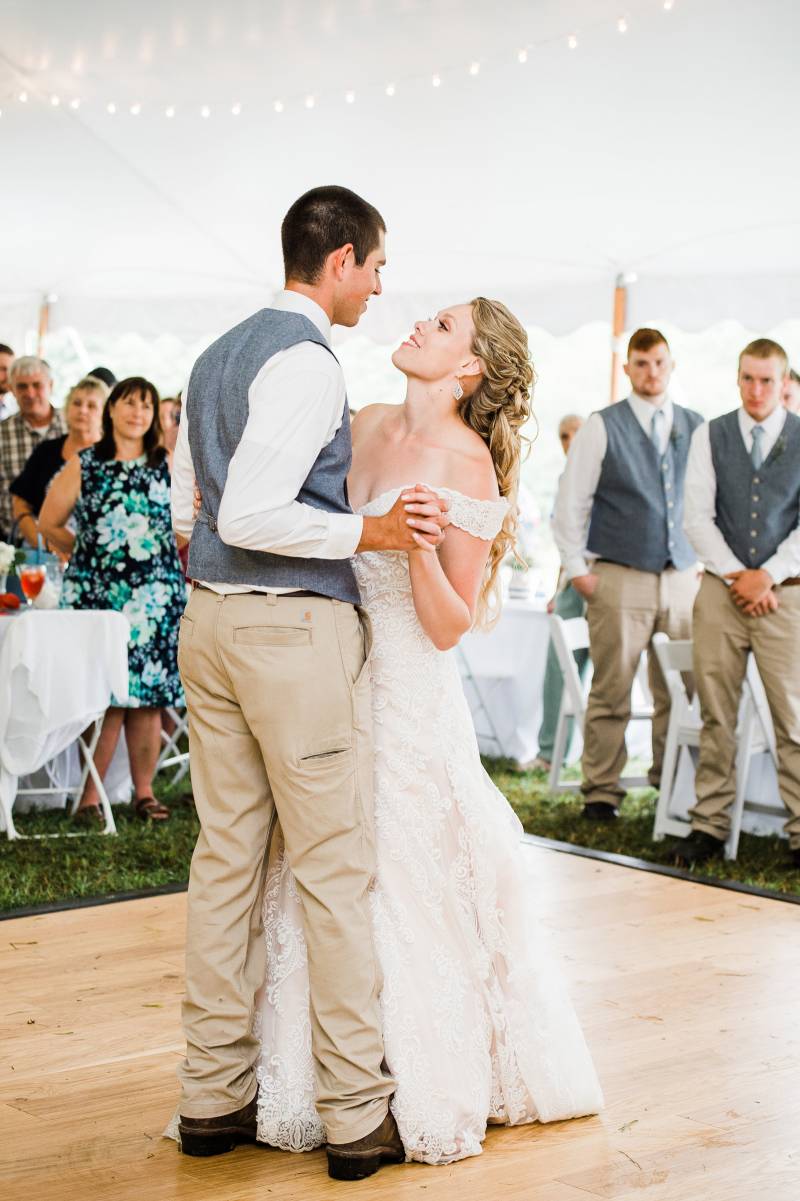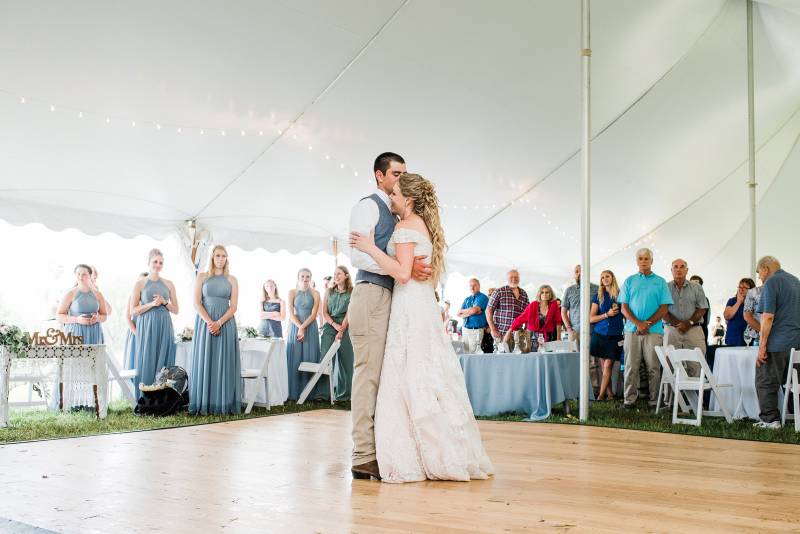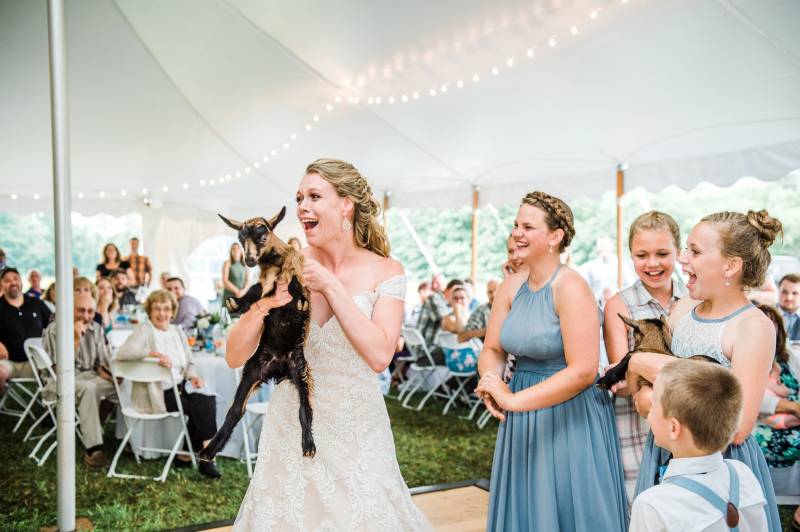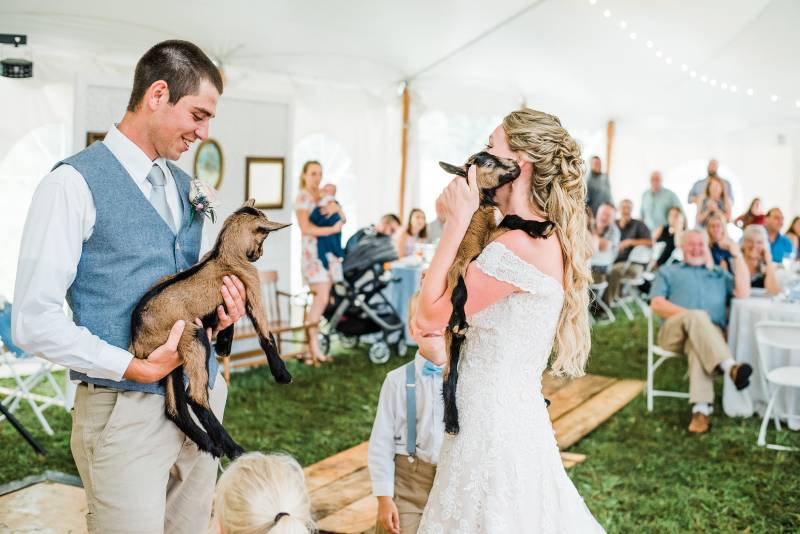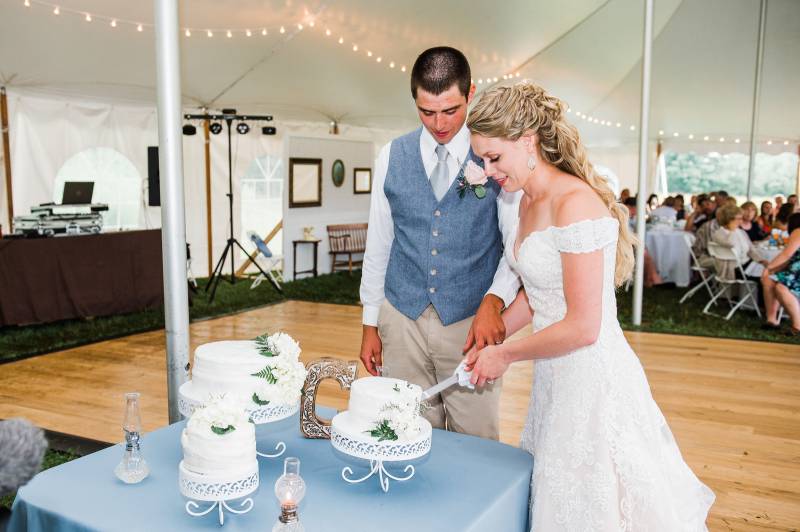 Congratulations, Taylor and Joseph (and Lila and Josie)!