When Katelyn and Kestrel planned their elopement in Hawaii, they obviously had no idea COVID-19 would derail their travel plans. Committed to celebrating now, the couple planned a Burlington lakefront elopement instead. The Waterfront Park holds a special meaning for the couple, as it's where Kestrel proposed.
A friend of the couple reached out to local photographer Jenna Brisson to surprise the couple by capturing the ceremony. Jenna says that while she kept her distance, "it was such a breath of fresh air to see these two laugh and celebrate their marriage. Strangers walking (by themselves) along the waterfront stopped (from afar) to cheer these two on!"
When asked about their experience, Katelyn says, "At the end of the day, we just wanted to celebrate us. We got to start our marriage in the best possible way: just soaking each other up with no distractions. There was no people-pleasing, no worry about decor. It was stress-free, full of laughter, and most importantly, full of love." See the couple's romantic, intimate elopement celebration below.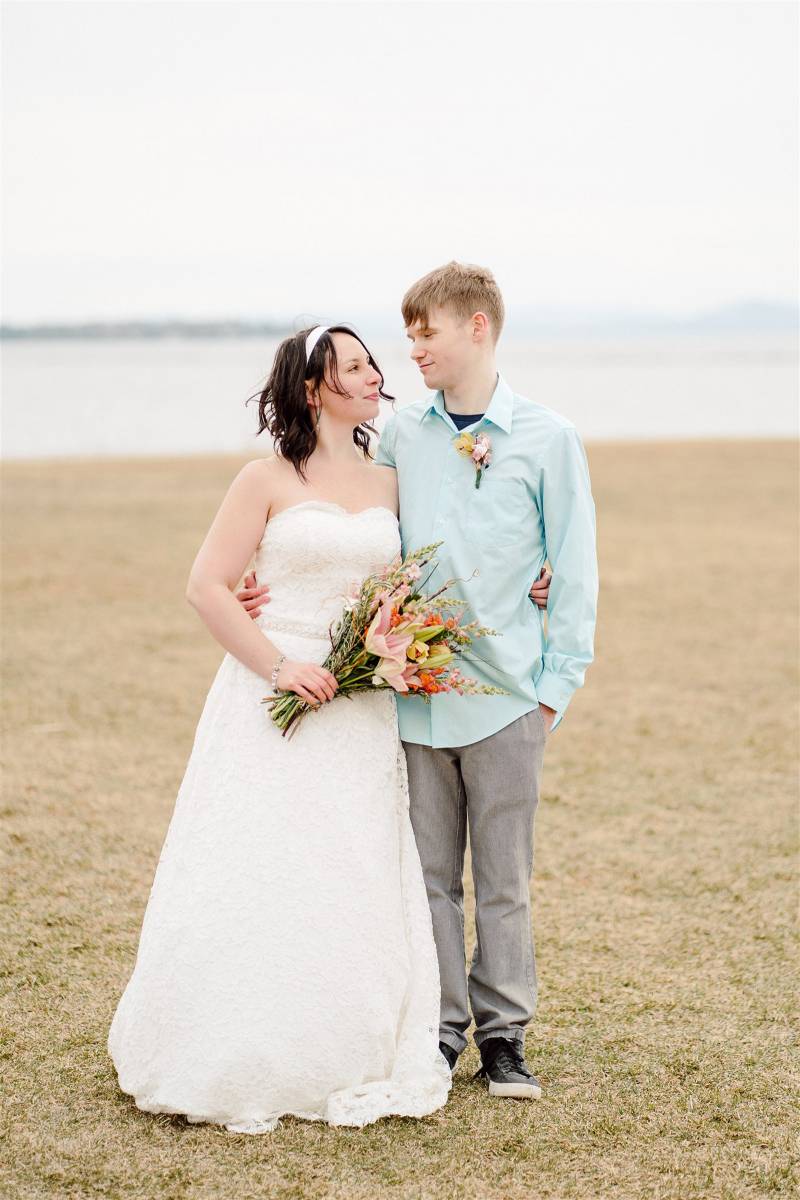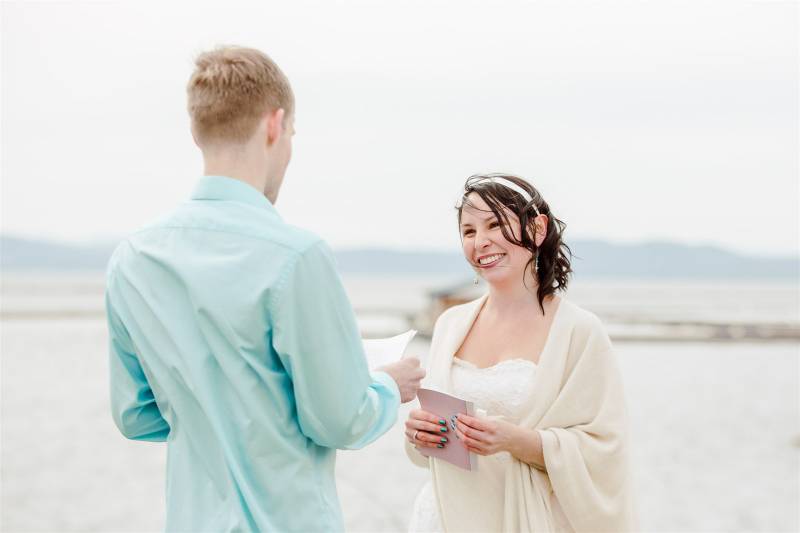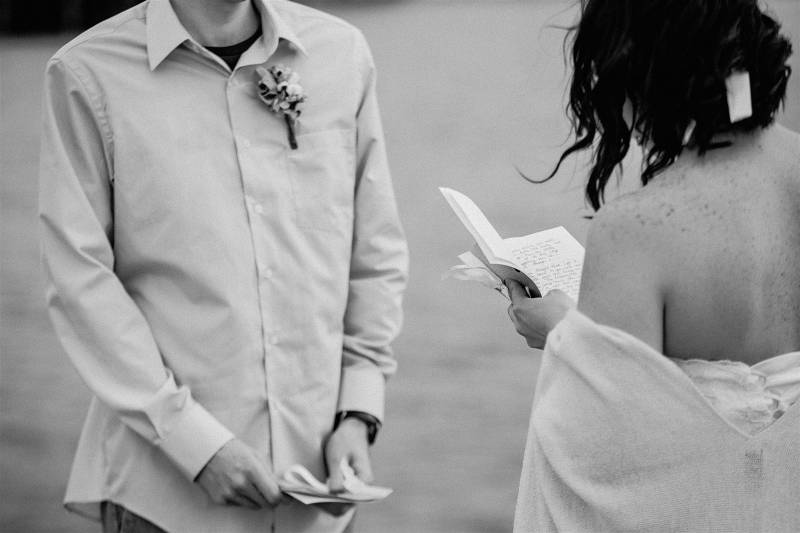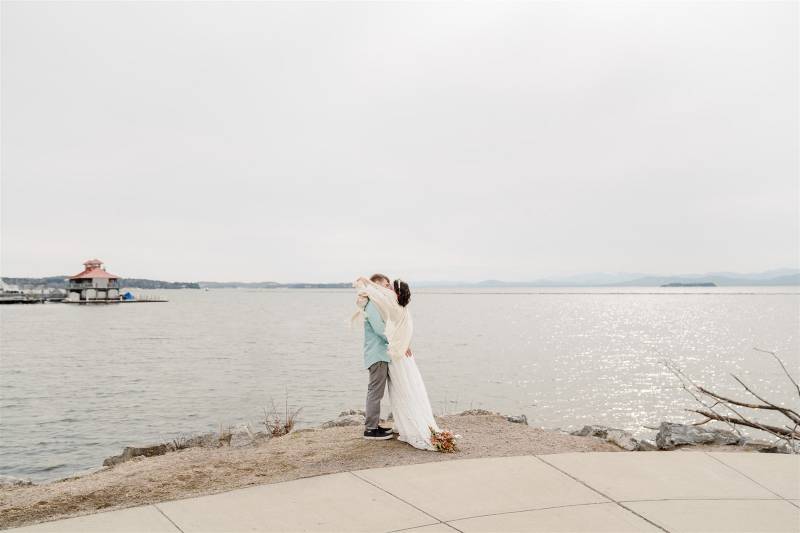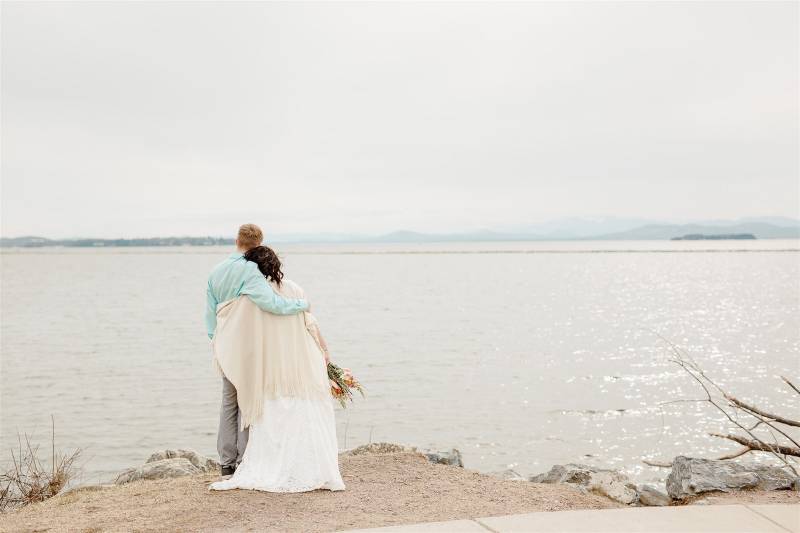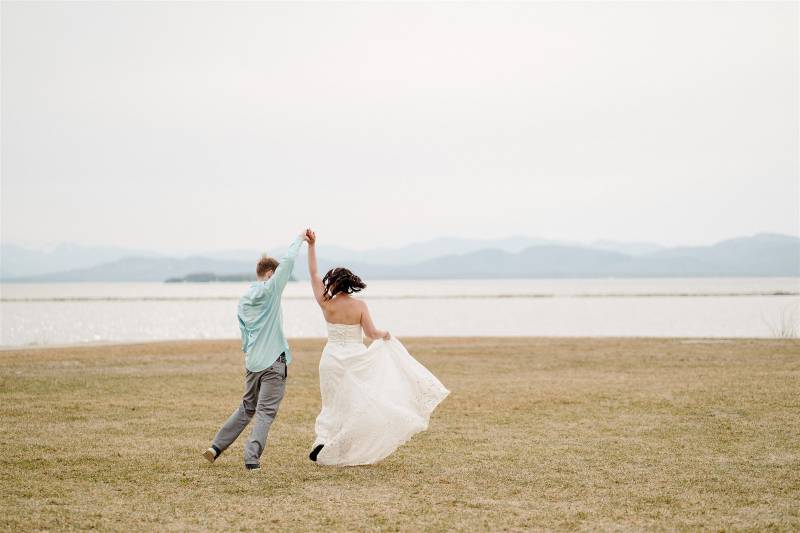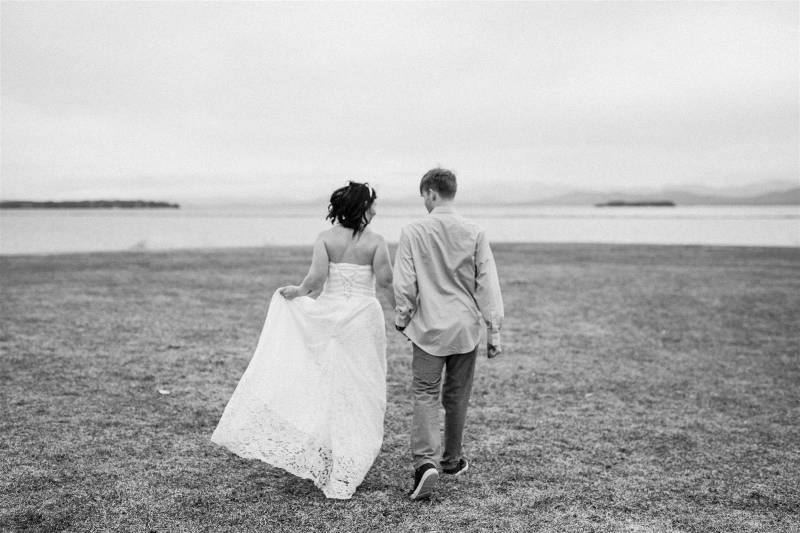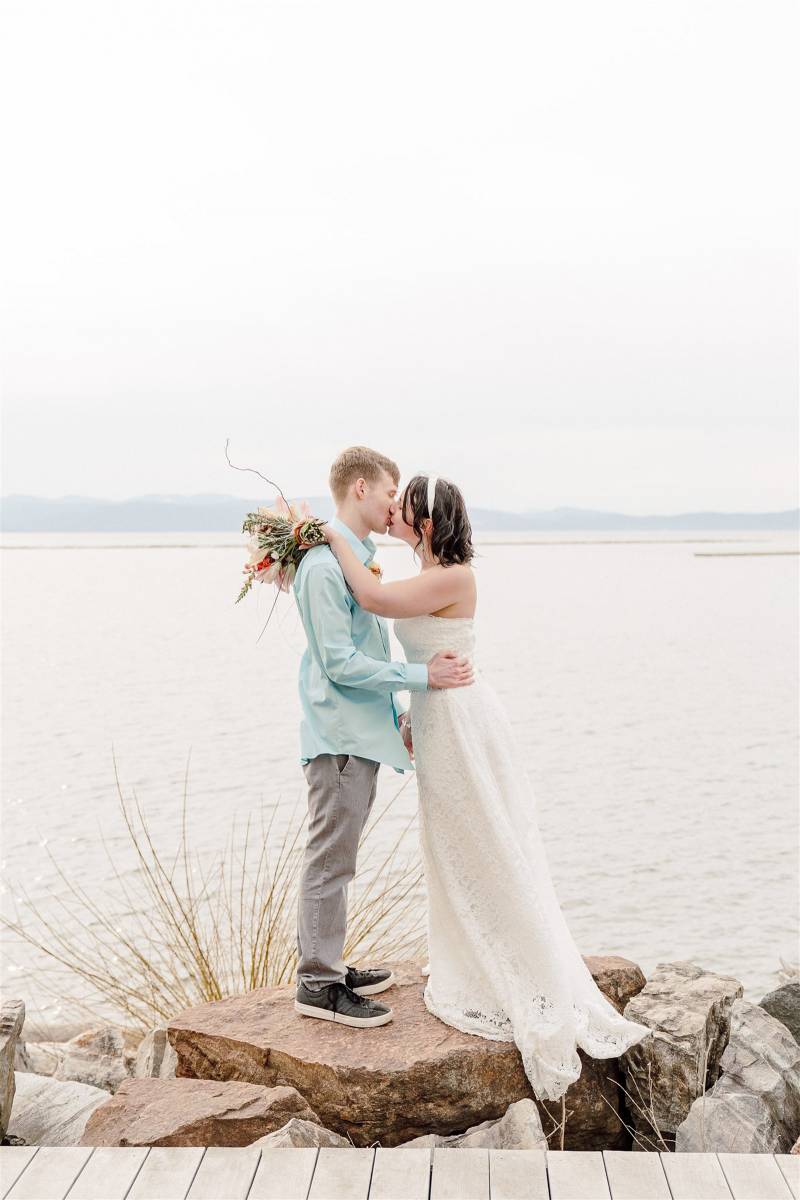 Congratulations, Katelyn and Kestrel!
Please note this session was photographed prior to the non-essential business shutdown in Vermont.