This summer, my eight year old daughter was asked to be the flower girl for her all-time favorite babysitter, next door neighbor, and animal loving friend, Sarah. We have known Sarah ever since we moved to our house twelve years ago. She started as a mother's helper and quickly became a full-blown babysitter, dog walker, house sitter, kid transporter and most importantly friend. It has been an honor to live next door to Sarah. She has been an incredible example for my two kids and I hope my kids grow up to be such wonderful adults!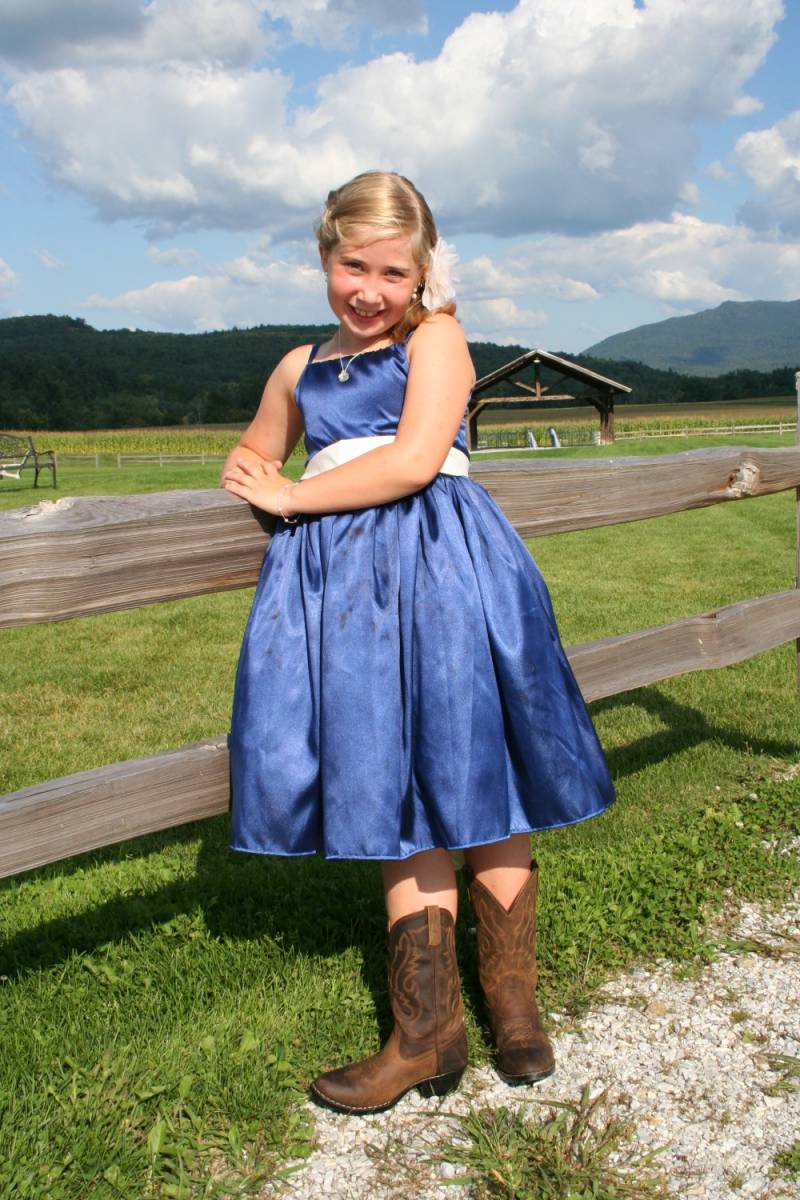 So when Sarah asked Stella to be in the wedding, we were both overjoyed!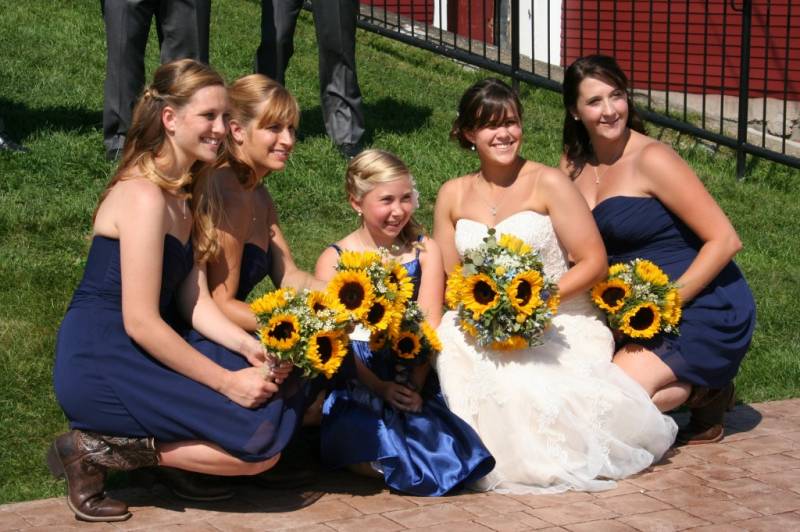 Lots of people had lots of advice for Stella as she prepared to be Sarah's flower girl. Where to stand, what to do, what to say. After it was all over, Stella decided to give all future flower girls some genuine advice from the source:
Even though you hate to be told what to do, go to the bathroom before the ceremony.
Don't throw marbles down the aisle, even if you know everyone will laugh. And don't ride your bike down the aisle either.
Help the Bride with her dress, but don't pull it off!
No wrestling in your flower girl dress
Don't interrupt the bride when she is going to say, "I do".
Don't make a yucky face when the Bride and Groom kiss.
Don't ask the DJ to play "Let it Go" or "In Summer". It may be your favorite but it's not the Groom's!
Smile, but not a goofy smile!
No bunny ears!
Put shorts on under your dress if you plan to do cartwheels.
Even if your mom brought flip flops, don't expect her to let you take your fancy shoes or boots off anytime soon!
Don't fall asleep at dinner.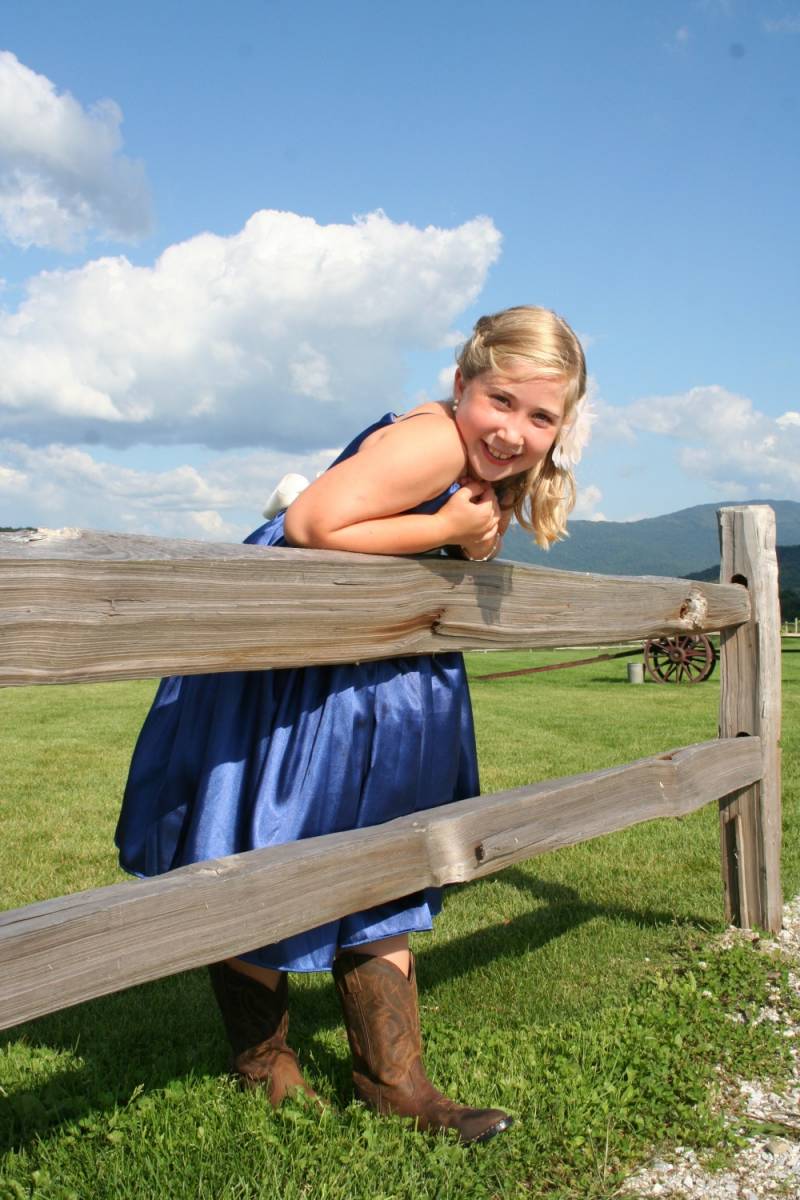 But most of all, Stella said, "Have fun and be happy on this very special day. Even though the grownups wouldn't let me put in a Slip N' Slide down the aisle (I really wanted to!), I still had an awesome time. Now that my babysitter is married, I hope she can still come over and babysit and wrestle like we used to."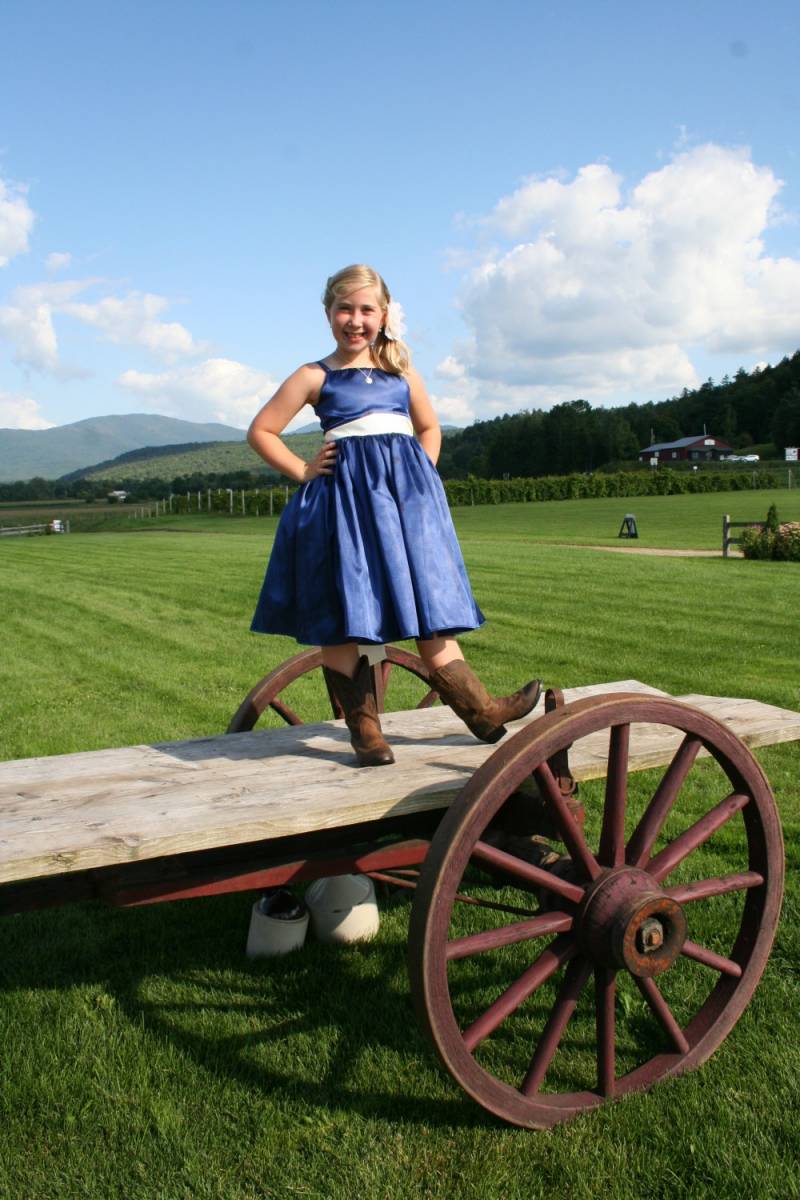 And as the proud Mama of this extraordinary flower girl, I have some advice too:
Give your daughter/flower girl her space. If she is eight or nine, she knows what is expected of her. Let her have fun with the bridal party. Be there for support, but don't follow her all around as the photographers take the bridal party photos. She will be fine, in fact, she will probably smile wider if you are not hovering.
This is a big day for you (especially if this is your daughter's first time as a flower girl), but remember, it is a bigger day for the bride. Don't sweat the small stuff like the ribbon on the dress, see #3.
Try on the dress with the shoes (or boots), ribbons, socks, petticoat, hair clips, everything at least one day before hand. We found out on the day of the wedding that the bodice ribbon would not stay in place. It had to be pinned down. I wish I tried it all together earlier.
Try to spend some time with the Bride and Groom before all the wedding festivities. Invite them over for dinner so that the flower girl can feel even more comfortable the day of the wedding.
Have fun! And start fantasizing about the day she gets married!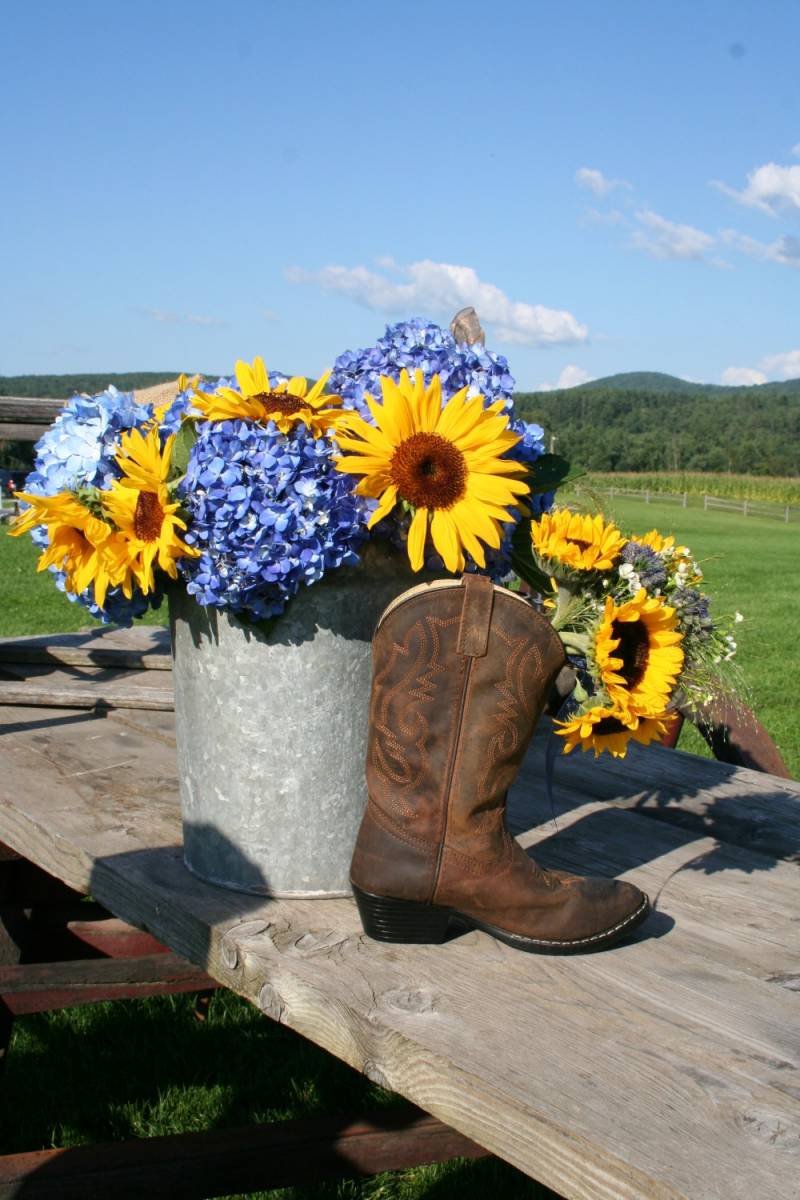 Sarah and Jason, we wish you a lifetime of happiness!
Love,
Lorin and Stella!