Winter engagement photo shoots are gorgeous, but in a climate like Vermont, they can seen daunting. Luckily photographer and Vermont native Danielle Allendorf is sharing her tips for capturing a photo worthy of a snow globe.
"I love winter sessions," says Danielle. "They can be so romantic and cozy, and you don't have to freeze your butt off if you prepare!" Read on for her tips below.
First, if you are dreaming of a snowy, winter-wonderland-inspired engagement shoot, you may need to be flexible with your timing. Danielle shares she's rescheduled sessions with couples in order to hit the fresh snowfall just right (pushing the date earlier or later depending on the forecast).
Be open with your photographer about what you're hoping to capture, and if you have a hard deadline (for example, if you want to include photos in your save the date). That way your photographer can work with you to find a date that works for your vision and the timeline.
One of the biggest considerations for cold weather photo shoots is how to stay warm - especially your hands, since most brides want to show off the new ring! Danielle tells couples to bring gloves or mittens to wear in between shots. "I'll often bring hand warmers for couples to hold onto to ward off the chill," she shares.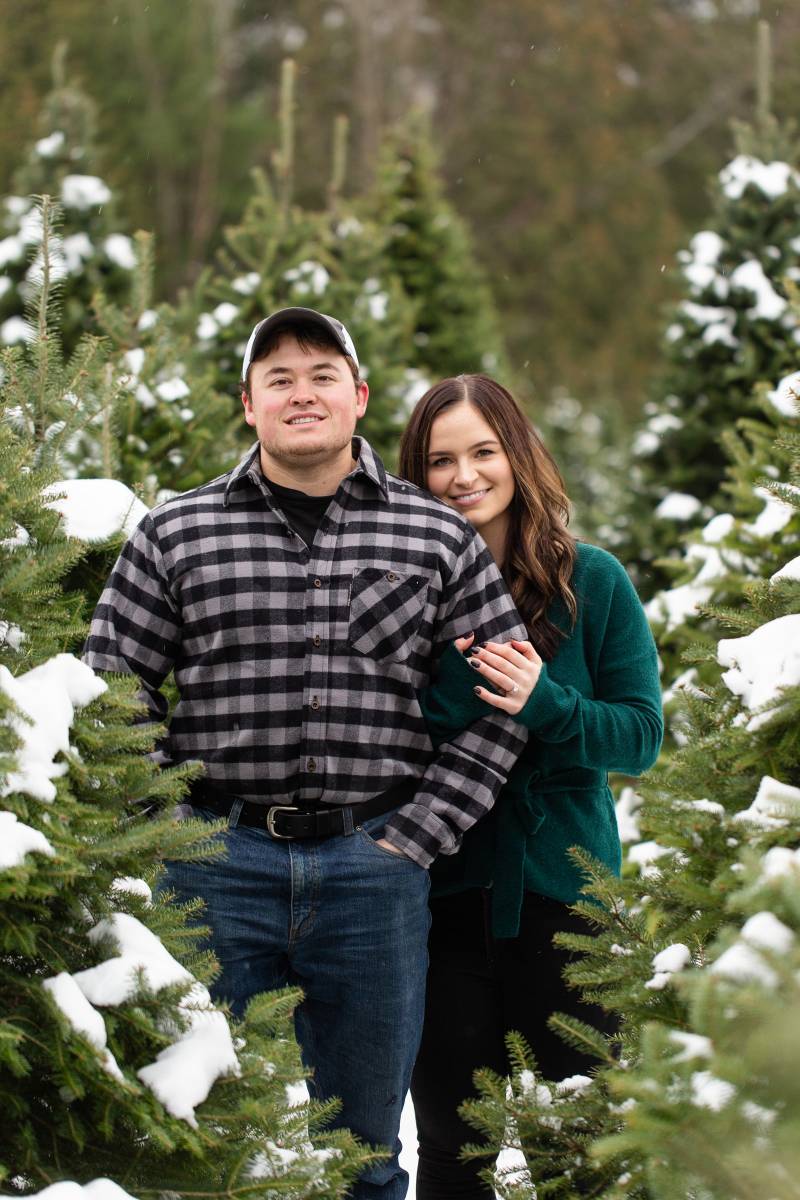 Outdoor photoshoots require careful consideration of your clothing - you want to look cute, but also be comfortable, so you can enjoy yourself. The solution? Channel your inner Hallmark holiday movie star with cozy sweaters, scarves, hats and boots.
"You can obviously bring a warm jacket to wear in between portraits, but I also recommend bringing outerwear you want to show off in some photos, like a pea coat," says Danielle. "That way you have options for different looks."
Also, if it's going to snow during your shoot, consider bringing a change of clothes in case you get wet.
Finally, think about your background; greens and blues compliment the evergreen and snow landscape, while warm colors pop against the snow.
Side note - how cute are these two? Kirstin and George, part of the team behind Sterling Ridge Resort, are getting married this summer!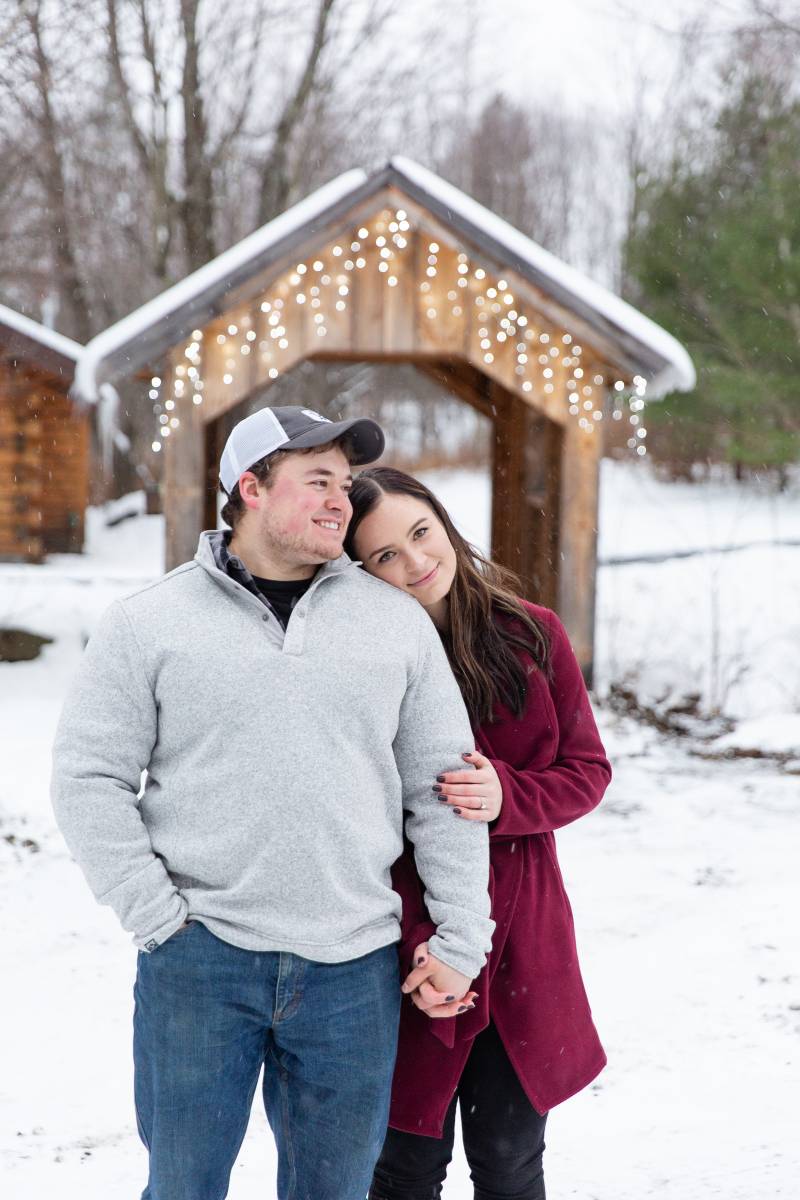 Use props to stay warm and add variety to your photos. Danielle suggested I use a blanket during my outdoor winter engagement session, and we were so thankful to have an extra layer! Another idea is to bring mugs of hot chocolate to hold to hold in some photos.
If the temperatures are particularly biting, Danielle also suggests couples pop inside to warm up if the location allows.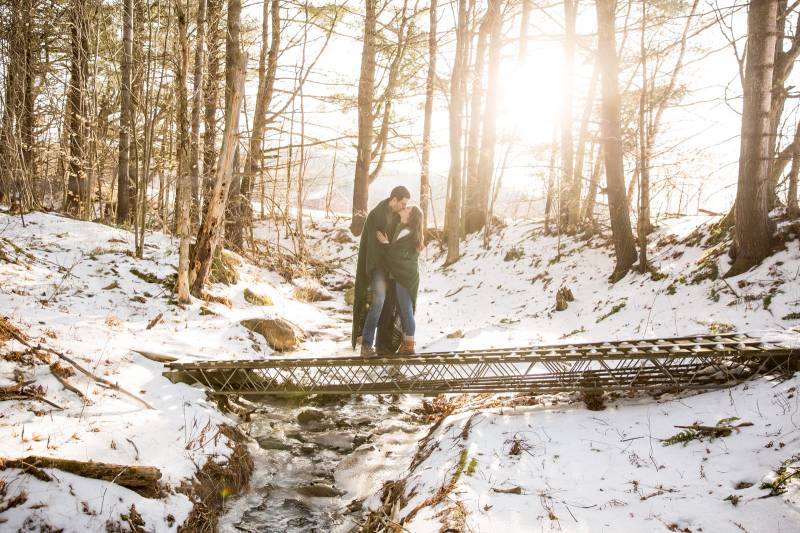 Finally, embrace the photo ops winter provides - rock your cute snow boots, frolic in a Christmas tree farm, snuggle up to your sweetie, catch snowflakes on your tongue (like pup Willow demonstrates below!), or take a sleigh ride. Have fun with it!
Thank you, Danielle! You can learn more on her profile, and follow her on Instagram for more inspiration!