Here in Vermont, you could definitely say we have a slight obsession with pumpkins. Whether it's the yearning for pumpkin carving or for a pumpkin spice latte, incorporating pumpkin into as many things as possible seems to be at the top of everyone's Fall priority list. October weddings in Vermont are absolutely beautiful, and if you're interested in including some pumpkins in your Fall wedding there are a bazillion ways to do it. From one pumpkin lover to another, let me show you 10 ways to utilize pumpkins in your wedding!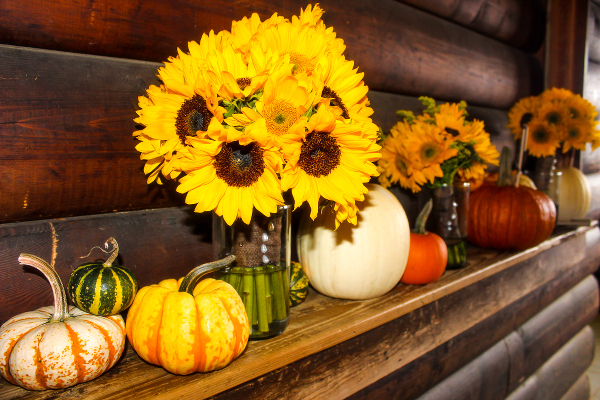 1. Food
Pumpkin Pie hello! There are probably a billion different ways you can incorporate pumpkin into the food at your fall wedding. Whether it's used as an ingredient in the appetizers, the main entrée, or the dessert, pumpkin is a very popular food staple for the fall. Even roasted pumpkin seeds in cute little goodie bags could be a great way to make pumpkin an edible part of your wedding!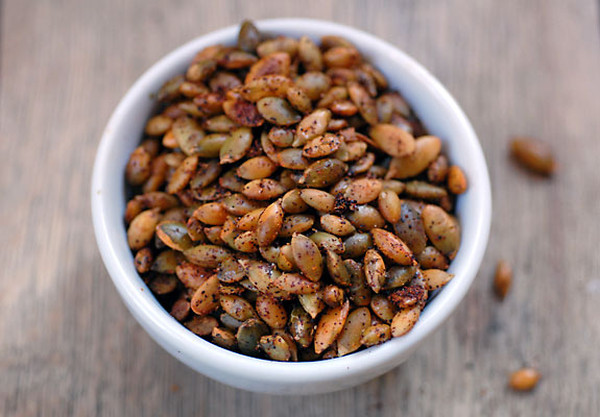 2. Drink
There are a few different options you can consider if trying to incorporate pumpkin into your beverage services. Pumpkin pie smoothies are a big hit for any age group, and for the adults, a pumpkin pie liquor cocktail or pumpkin flavored ale would surely do the trick. Another option may be to serve pumpkin spiced coffee or latte after dinner to kick that coffee hour up a notch and to add some subtle pumpkin hints.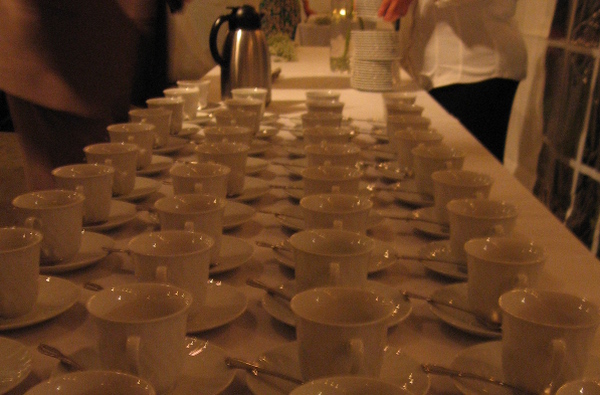 3. Punch Bowls
Well you need somewhere to keep your pumpkin drinks cold right? A cool way to dress up your wedding bar or beverage table would be pumpkin punch bowls! This involves carving out the inside of half a large pumpkin until you can snuggly fit a clear glass bowl inside. After that, just fill with ice and drinks and you've got yourself a pumpkin punch bowl. It will look awesome, and your guests will appreciate your craftiness!
4. Lanterns
At the end of the night when that final song is played and the reception comes to an end, you might want some guiding light for your guests as they exit. Pumpkins along the path filled with candles can be a great option to show guests the way. They are called Jack-O-Lanterns for a reason, am I right? Simply carve out holes so that the light can escape. If you have a lot of pumpkins to carve, use a drill to drill holes in any design you choose. If you're feeling some personalization is in order, carve out the initials of the bride and the groom and the date of your wedding to light the way!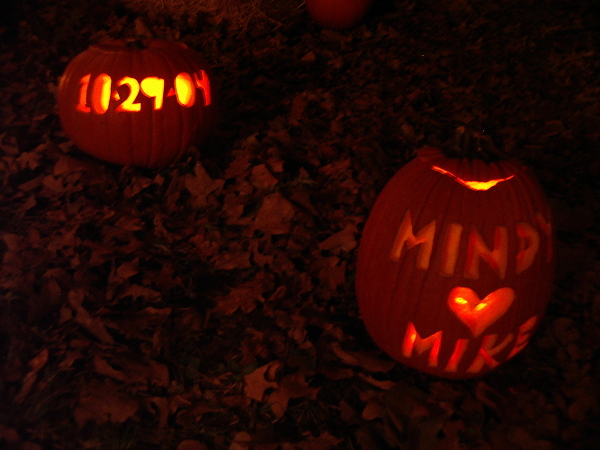 5. Center pieces
Whether its an assortment of little pumpkins, one large one, or even a pumpkin shaped item, pumpkin centerpieces can really pull the look and table together. Rearrange them how you'd like by adding in some candles in or around the pumpkin, and dress it up a little more with some fall flowers.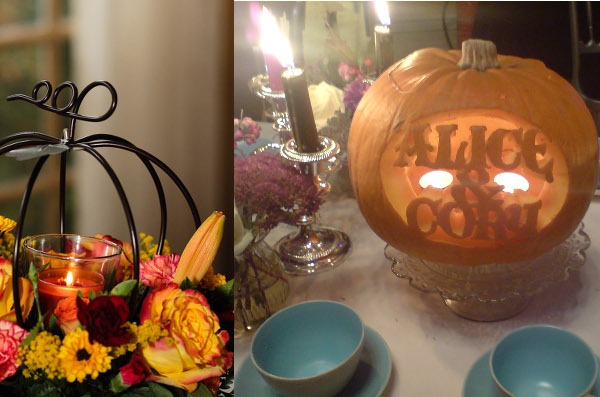 6. Aisle Liners
Instead of flowers marking the side of each chair down the ceremony aisle, you might also want to line them with pumpkins! Just another way to incorporate pumpkin as a part of your wedding! Much like the end of the night lanterns, these can be bare or carved and personalized however you want.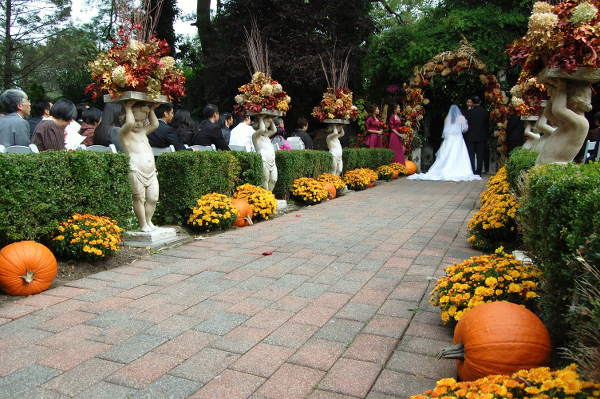 7. Welcome displays
One way to get your guests thinking Fall is to have a display of pumpkins with a sign welcoming them into your wedding! It will be the first thing they see coming in so build it up with some hay barrels, and maybe a chalkboard sign that screams welcome! You can use a variety of different pumpkin colors and sizes or stick with one color to tie the look together.
8. Escort cards
A nifty way to hold the escort cards is to use tiny pumpkins! By putting a little horizontal slit in the top of the pumpkin stem, you can create a card holder perfect to hold your guests seating arrangements! It's actually common to spray paint the little pumpkins gold to give off a more elegant feel. These little guys would be a creative hit with your friends and family as they navigate their way around the reception.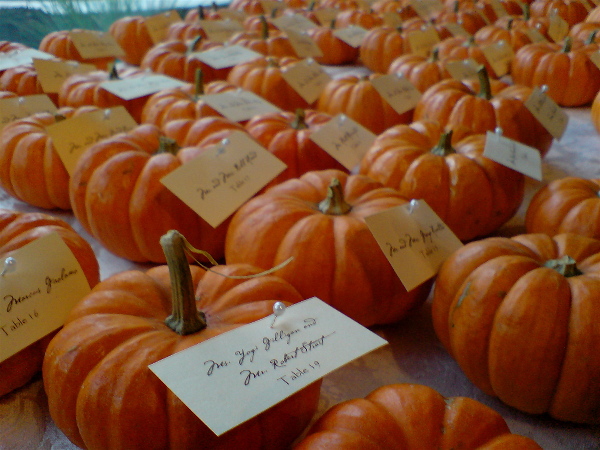 9. Ring Holders
In terms of photography, you know you've got to get that close up picture of the rings before the ceremony begins. If your wedding is in the fall, you can use a pumpkin for that special photo-shoot. A pumpkin as a backdrop will look great with the rings, and the photos will forever remind you of that special wedding season!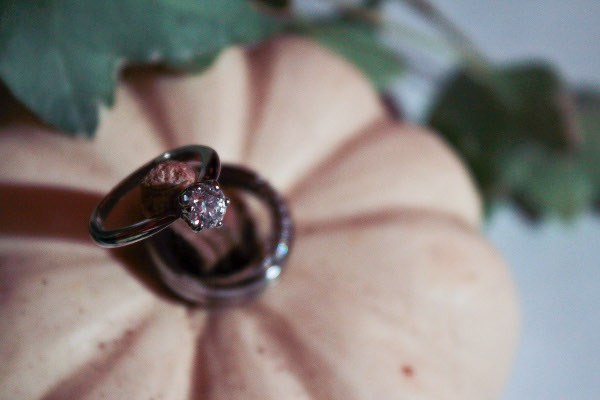 10. Pumpkin Bowling
Looking to have some fun fall activities at your outdoor wedding, then try pumpkin bowling! Pumpkin bowling consists of a lane marked out on the ground with bales of hay and pins at the end. The catch to this game is that instead of the classic bowling ball, you have a few buckets of small pumpkins nearby to send rolling down the lane instead! This cute take on a family-friendly activity will surly be a hit at your wedding.
May your pumpkins be plentiful, and your Halloween Happy!